Global PhD Student Fellowship in Biology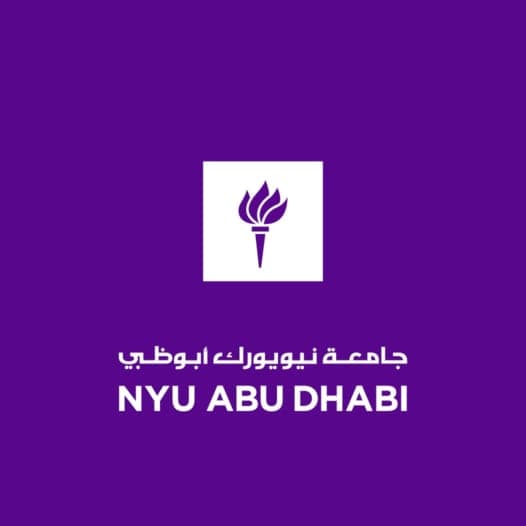 NYU Abu Dhabi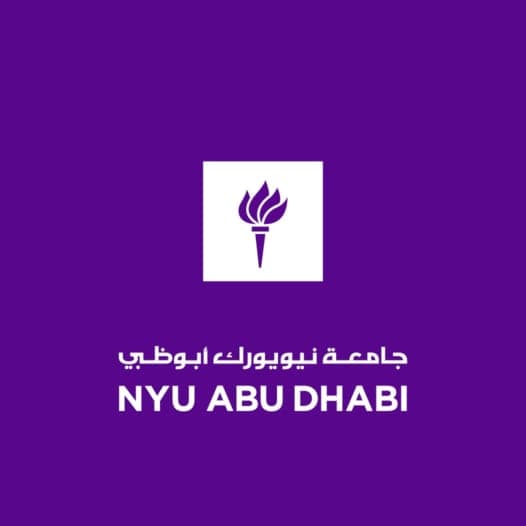 NYU Abu Dhabi
📍 Abu Dhabi,
UAE🇦🇪
🗣 English
💰 Need-based financial aid
🤓 2,000 Students
🌏 80% International
✅ Eligibility
- Citizens of any country
- Must hold a relevant Master's degree before enrolling
🗓 Deadlines
Application will open in September 2022
Description
The NYU Abu Dhabi Global PhD Student Fellowship in Biology is offered in collaboration with the Graduate School of Arts and Science at NYU New York.
The program generally involves one to two years of classwork at NYU New York, followed by three to four years of research at NYU Abu Dhabi. If selected, the doctorate is fully funded under the NYU Abu Dhabi Global PhD Student Fellowship.
What you get
New York University degree upon graduation

Access to the extraordinary resources of the NYU Graduate School of Arts and Science

Graduate coursework in New York

Cutting-edge research opportunities in NYU Abu Dhabi's labs

Tuition, fees, and health insurance provided throughout the program

Generous research assistantship and stipend provided by NYU Abu Dhabi throughout the program

Assistance for degree-related travel between Abu Dhabi and New York

Campus accommodation at no cost in Abu Dhabi

A contribution toward accommodation costs in New York

Career development assistance at both campuses
Structure and Schedule
Global PhD Students complete all degree requirements set by GSAS and the NYU Biology Department. The following is a typical sequence for biology students, but each student's course of study will be determined in consultation with his or her faculty advisor and the department's Director of Graduate Studies.
Summer 1 in Abu Dhabi. Orientation for students will occur usually at the end of July, and students will remain in Abu Dhabi over the next month to complete the UAE visa process before heading to New York.
Year 1 in New York - Coursework and Lab Rotations. Students begin their coursework with the Biology Department in New York. Interested students conduct a lab rotation in Abu Dhabi during this phase, giving them the chance to become acquainted with NYUAD and potential faculty advisors.
End of Year 1 - Research Location Selection. By the end of Year 1, students secure an eligible NYUAD faculty member's endorsement for conducting dissertation research in an Abu Dhabi lab. If the selection is approved by NYU Biology and the NYUAD graduate committee, the student will be offered a Global PhD Student placement.
Summer 2 in Abu Dhabi - Research. Global PhD Students spend the summer in Abu Dhabi to obtain their UAE visas and conduct directed research with their faculty advisors.
Year 2 in New York or Abu Dhabi - Coursework or Research. Students finalize coursework and exams in New York, or pursue research in Abu Dhabi as needed.
Year 3 and Beyond in Abu Dhabi -  Completion of Thesis, Research, and Dissertation. Students prepare their dissertations in Abu Dhabi under their advisors' direction.
Dissertation Defense in New York or Abu Dhabi. Defense location will depend upon committee makeup and any departmental requirements.
Application process
Potential Biology Fellowship candidates apply using the standard GSAS online application for admission to the Biology PhD program. There is no separate application for the NYUAD Global PhD Student Fellowship. Interested students complete a laboratory rotation in Abu Dhabi during their first year of study, and Fellowship recipients will be notified by the end of their first year in the PhD program.
Application documents
All applicants to the Graduate School of Arts and Science (GSAS) are required to submit a complete application for admission. A complete application includes:
academic transcripts

test scores (if required)

letters of recommendation

résumé or curriculum vitae

Statement of Academic Purpose

application fee (110 USD).

Applicants also have the option of providing a short Personal History essay.
More details can be found here.