DAAD Scholarship Tips from an International Student at Bonn-Rhein Sieg University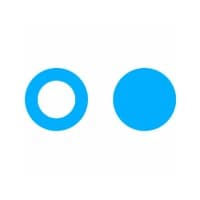 Bonn-Rhein-Sieg University of Applied Sciences
🤩
@nicoletagorea
from
Moldova🇲🇩
💼 Bachelor: Forensic Sciences
⏳ Sep 2022 — Sep 2025
📍 Sankt Augustin,
Germany🇩🇪
🗣 German, English
✅ Residence permit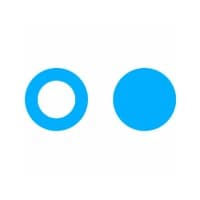 Bonn-Rhein-Sieg University of Applied Sciences
📍 Sankt Augustin,
Germany🇩🇪
🤓 6,000 Students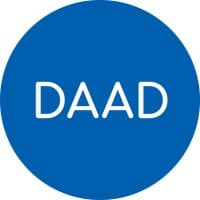 DAAD Scholarship
📍 Germany🇩🇪
This is Nicoleta Gorea, student in Nordrhein-Westfalen at Bonn-Rhein-Sieg University of Applied Science. Her major might seem less traditional, mainly because she chose to study Forensic Science, something that is usually perceived as an intriguing CSI movie. Today she will be sharing with us her experience with her studies and also one of her proudest achievements: winning the DAAD scholarship.
"I study in Germany, in Nordrhein-Westfalen, at Bonn-Rhein Sieg University. It's a University of Applied Sciences and my major is Forensic Sciences.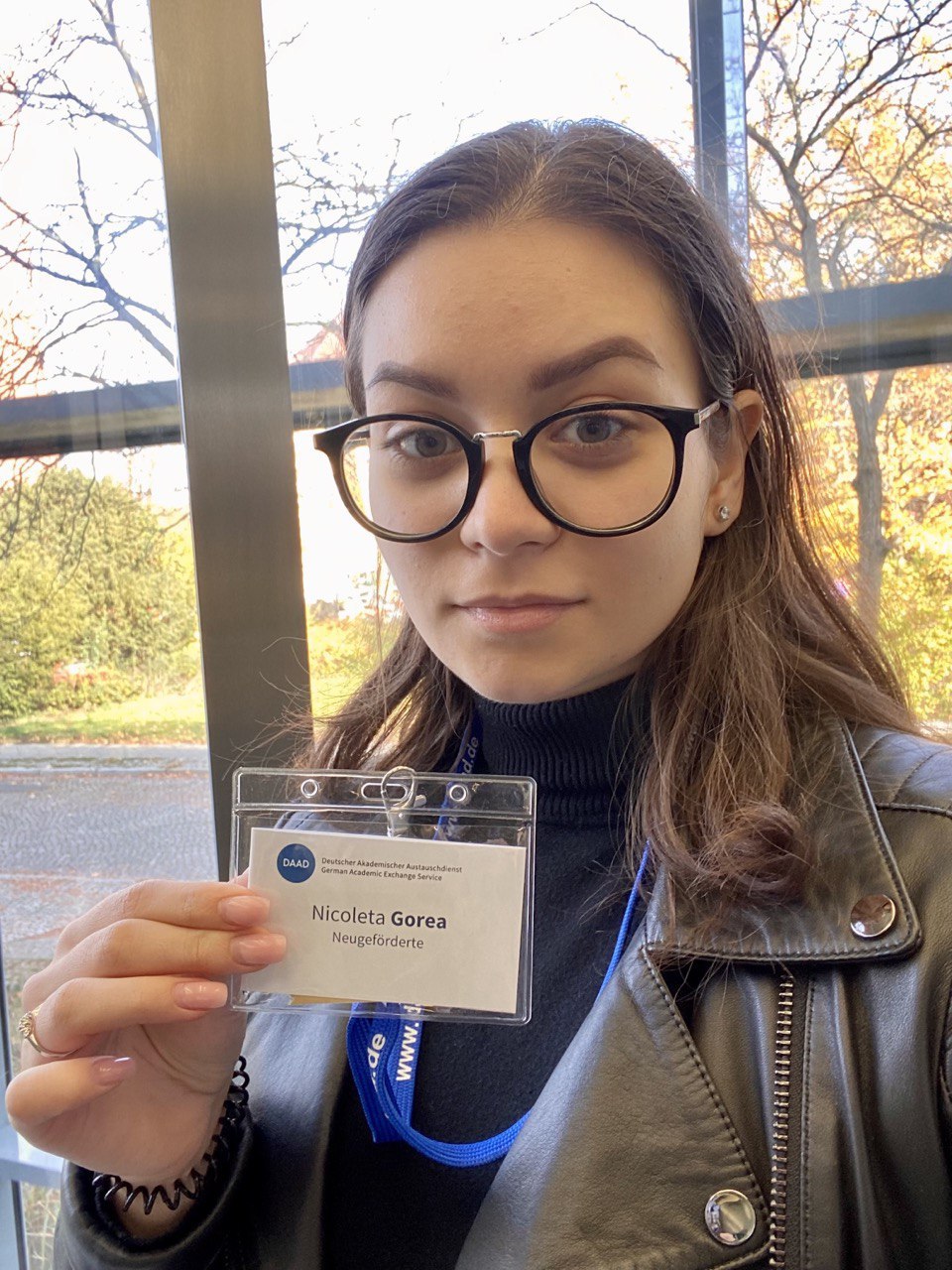 University education and facilities
I find the German education system very well structured. I would say that the thing that impressed me most is how much practice in the lab is being done, because I'm not only studying chemistry, biology, and forensic science in theory, but also I have a lot of lab work and exams that require going to the lab and researching several topics using practical skills. 
In addition, I think the teachers are the most invaluable resource, because they are experts in their fields. We can come up with any question and they're going to answer and guide us. They're also authors of books, which means that they not only have extensive knowledge, but also connections in this domain. If anything, you can just come up to them and ask them for some support and they will be more than happy to provide.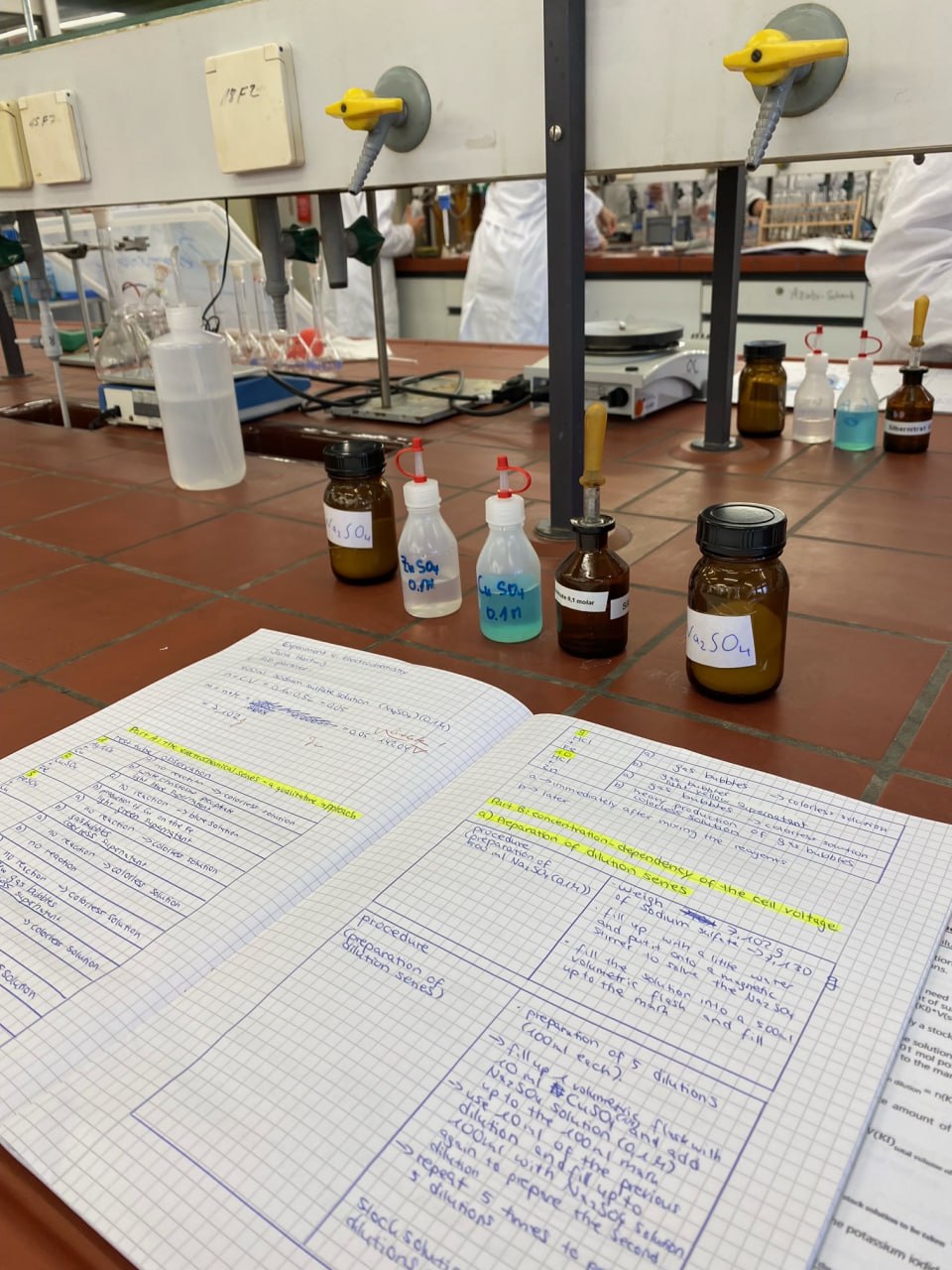 My motivation for studying in Germany
First of all, my biggest motivation was knowing German. Not that many people know this, but in English, you can study predominantly for Master's degrees. Bachelor's degrees in English are not that common for German universities. Most of them are going to be in German. My university is an exception because my program is bilingual (half of the courses are in German and the other half - in English). I've had the opportunity to learn German for 12 years at school, where I was taught both German and English on the side, so it was the perfect combination. Subsequently, I already knew that Germany would be a dream country for me to study in and that's how I got there.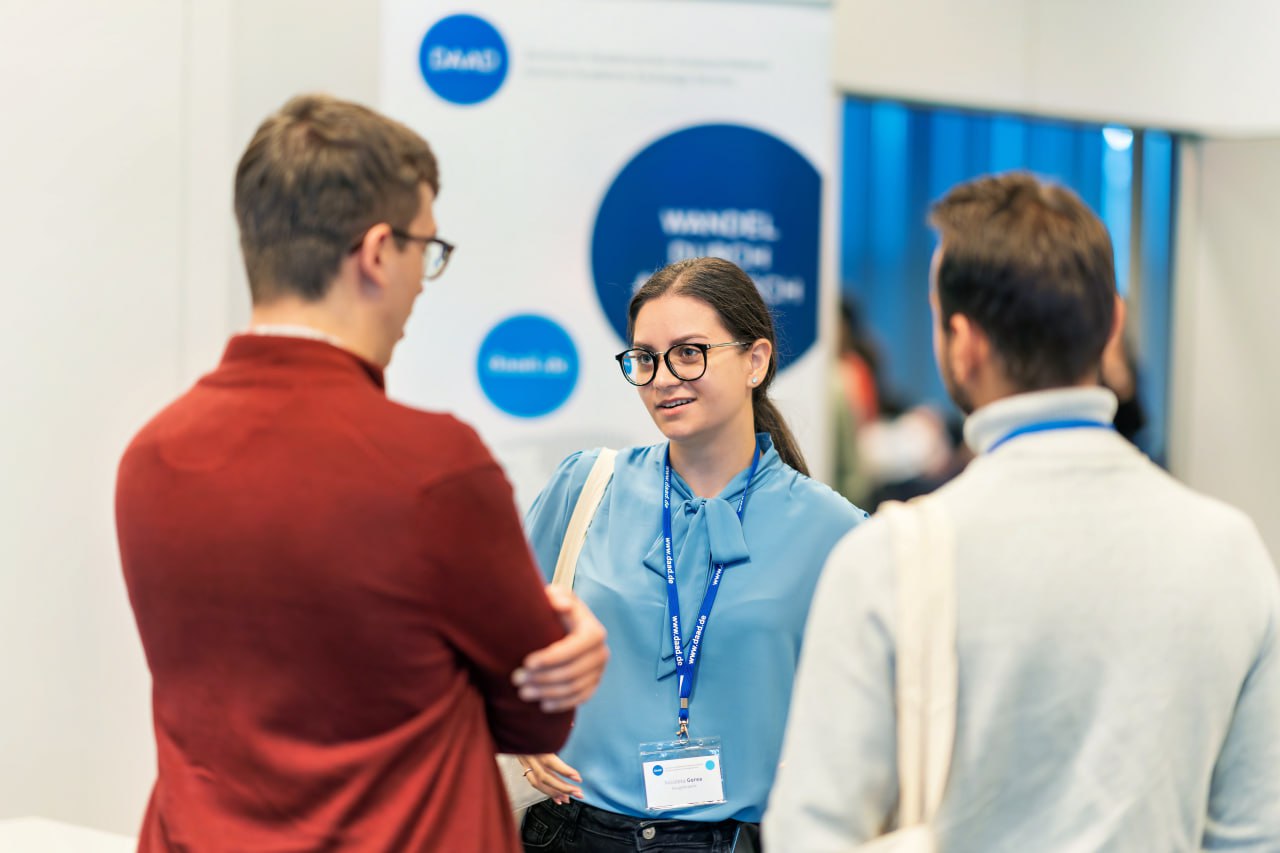 Study abroad & work opportunities
The university offers several options in terms of study abroad programs. It's engaged in partnerships with other universities from Spain, the Netherlands, and Norway. We can spend up to a semester abroad to study.
Also, we are notified regularly via email about different jobs, internships, and bachelor thesis opportunities. I find it very helpful because these opportunities are already filtered by the administration; that way we can just go for it and apply.
Everything you need to know about the DAAD Scholarship
The DAAD Scholarship doesn't have a complicated application process, rather a complex one. We had a portal where we added all the necessary documents, which included a motivation letter, two recommendation letters from teachers, language proficiency tests, a CV, and other relevant diplomas or certificates of any extracurricular activities, like volunteer work.
For the second part, we were invited to an interview. The interviewers asked us questions about our general motivation and tested our awareness regarding the challenges we're about to face if we choose to study in Germany (ex. housing crisis): "Why do you want to study specifically in Germany?, How are you going to deal with potential unbearable roommates?", and other questions to see how determined we really are to pursue this degree, especially in Germany. 
After that, we had to wait for the results. Fortunately, I got a positive response and my adventure began from there.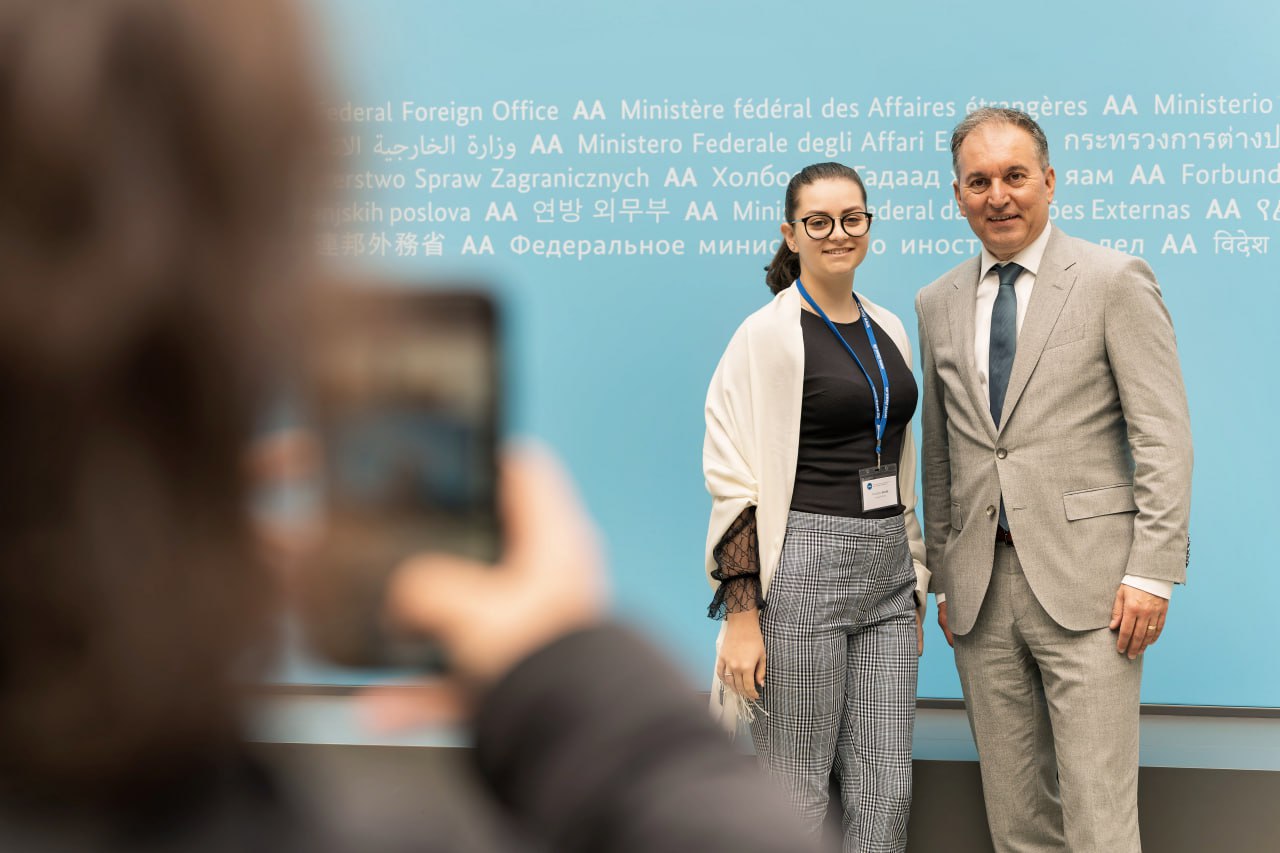 A motivation letter is one of the most important documents that you can send to the committee because they have to see what's your real drive to study and understand how you plan to manage all of the struggles. Personally, in the motivation letter, I included my passions, which at the time and this moment still are biology and chemistry, and I wanted to learn specifically in Germany because I had advanced language skills that are suitable for the academic environment, which will allow me to be good at pursuing this degree. Also, I mentioned the fact that Germany has been my dream for as long as I can remember, mainly because I was learning it for 12 years and I had the opportunity to be so integrated in the culture, in the news, and in everything related to Germany.
The scholarship is a fixed rate of a monthly amount of money that covers your basic expenses, and at the beginning of each year, you also have an additional sum to take care of school supplies. The organization also covers the health insurance that is mandatory for every resident of Germany.
That being said, you have complete control on how you manage your finances. For example, you have to pay the university tuition by yourself. However, I don't think that's a problem, especially with the university education system in Germany, because the fee is not that high. I would say it's almost negligible. Besides, the DAAD scholarship also has a sense of community, because you'll get invited to certain meetings in different German cities for a weekend, where you have a lot of conferences and discussions with other students. Also, you're going to be part of an email list, where you are notified each week or each month what other activities are happening in your area and you can participate with other DAAD scholarship holders.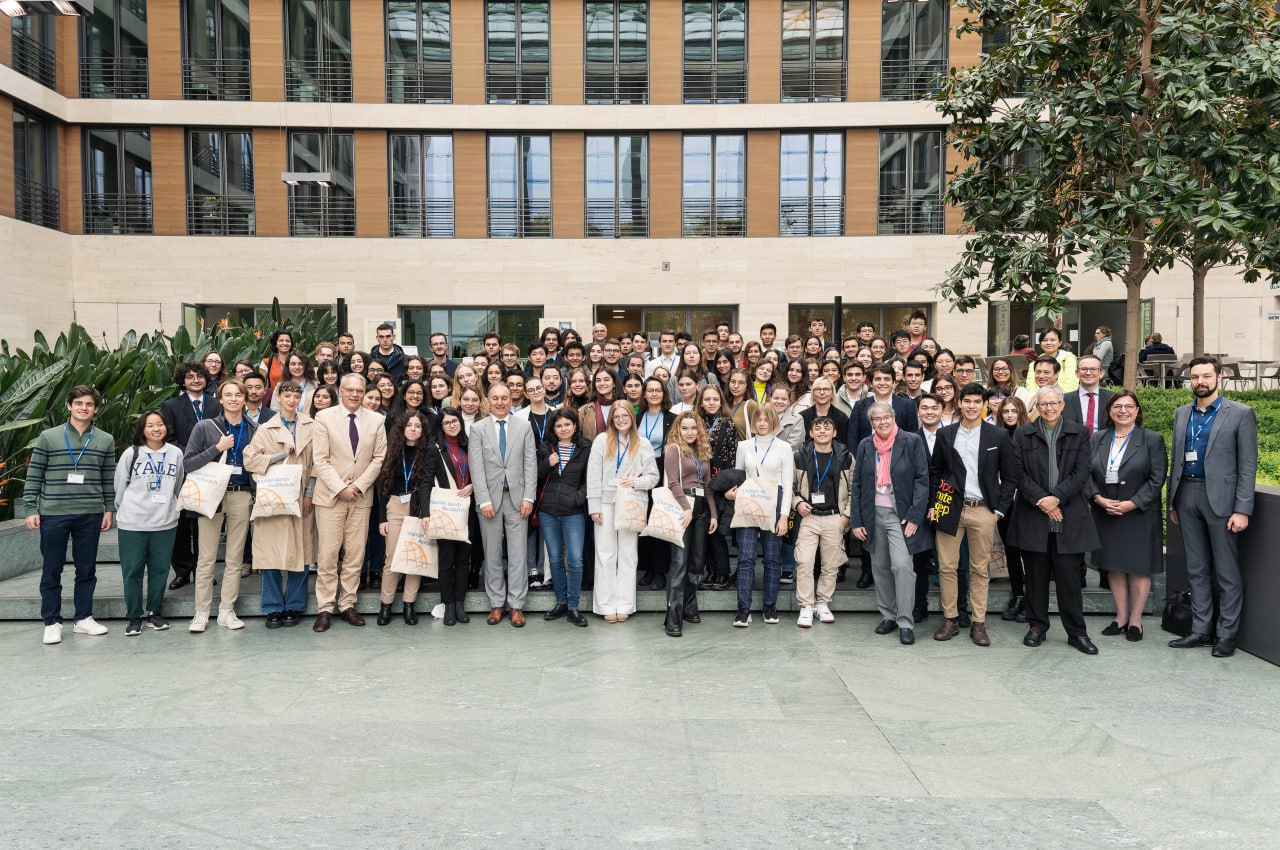 Generally, I would say that the scholarship monthly amount is more than enough to sustain a student. Even with a bit of above-average rent, I can easily live on the amount of money from the scholarship. 
Apart from that, the DAAD scholarship is not dependent on which university you choose, but it's dependent on whether or not you meet the criteria for getting the scholarship. Of course, a lot of universities in Germany can provide scholarships for students, but that's usually beginning in the second semester, and you have to be already a student in that university. 
For DAAD it's different. The scholarship type is dependent on which category you fit in. For me, it was a separate category, because I learned in a German-focused school which had a different selection. In addition, there are several different scholarships for Master's and Ph.D. programs. 
Moreover, for other categories of the scholarship it's possible to get the scholarship knowing only English. There are several people that I've met in the meetings organized by DAAD that have a master's degree and are studying at the moment in English. But, of course, speaking German would always be a bonus."
Applying to German universities
When I applied to universities in Germany, it was pretty convenient to have a website where you can just sign up and see what documents are necessary. You should provide all the documents and, in the end, you should also send them via post office, so they can get them in a physical format. That is all you have to do and just wait for the next steps. 
To apply to universities, you log in via UniAssist. From what I know, several universities have this partnership with UniAssist, so they have a universal portal that helps with the admission process. In my case, my university had a partnership with UniAssist. Thus, I had to make an account on the website and go from there. 
Regarding legal translations and preparation of documents: Because I was applying in Germany for a bachelor's degree, I just went with the safest method to translate everything into German. I went to a legal institution and translated that officially and also put different stamps on it, so it's legally verified and I've just sent them over. 
Because Germany has a lot of states (Bundeslandes), the application process might look different for every region. Therefore, my advice would be to just go with what's written on the university application page/website or UniAssist, because that's the most reliable source. You'd better stick to the conditions and the steps that are provided there, instead of searching for an outer source.
Academic and extracurricular profile in high school
When I graduated from high school I had a GPA of 9.5/10. I submitted my grade transcript as it was and they converted it by themselves into the German grading system, which is entirely different. Also, I attached the diplomas that I had from volunteering and other extracurricular activities. I wouldn't say that played an immense role but it's a nice bonus to add to your application, especially if you're doing volunteering activities that require a long-term commitment which you can also prove officially. 
Regarding English proficiency tests, I submitted both German and English certificates. I passed the TOEFL exam for English and the DSD exam for German. My score for English was 106/120 and for German, it was the C1 level on all four skills (reading, listening, writing and communicating).
Campus location
When I was researching universities, of course, I looked at what specialty I would like to choose, but also where the university would be located. I consider myself lucky that I'm studying in the region Nordrhein-Westfalen because I visited that region five years ago and I just fell in love with it and with the people. So, in the back of my head, I always hoped that I'm going to study there someday. I wouldn't say that the campus is pretty big; however, it's a reasonable size. Some people would say it's small just because it's a small city, but I think that's even better for having close relationships.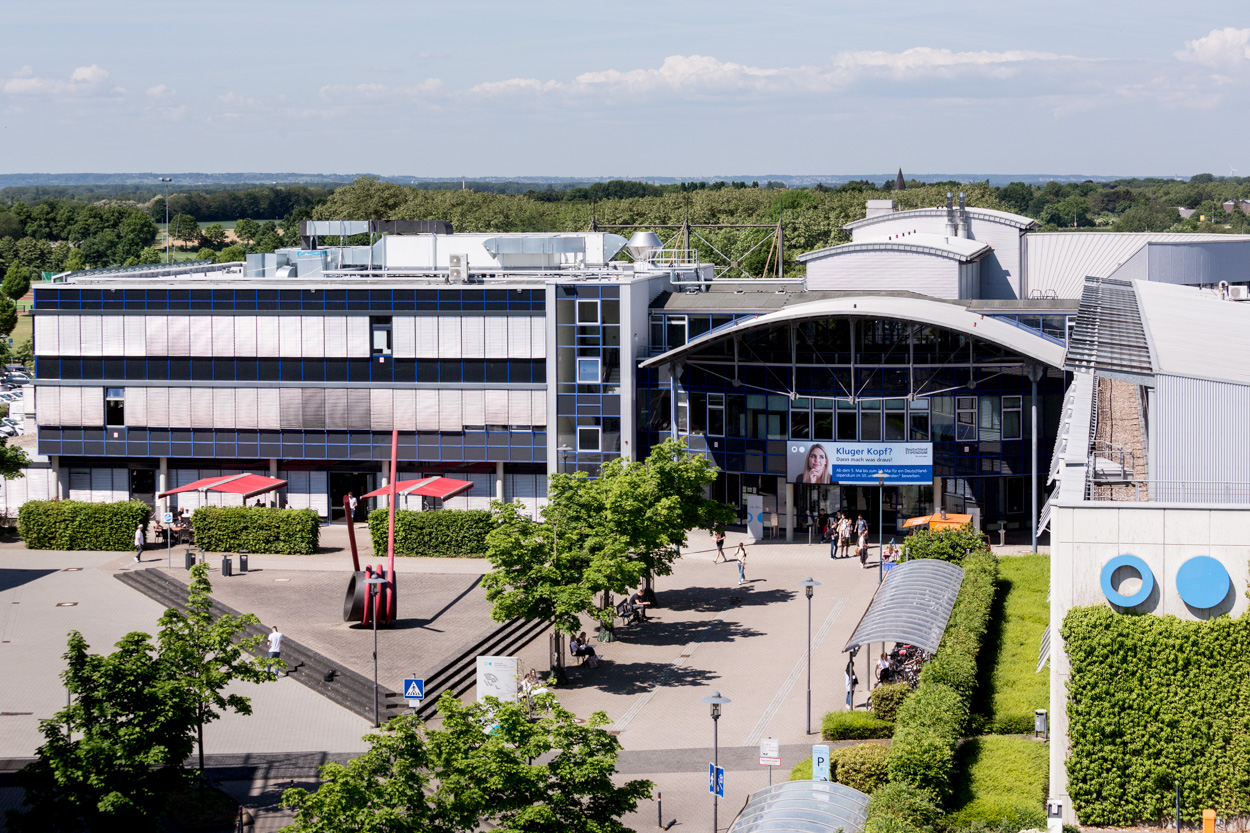 Extracurricular activities and social life during the first year at the university
At the university, I don't really have time for extracurriculars, although there are several opportunities. I will probably join them later because the first year is a bit more stressful and you naturally tend to focus on something else. However, there are a lot of clubs, such as startup initiatives, dance classes, and other sports-related events.
To be honest, it was pretty challenging to balance the academic pressure and the social life because the first year was a bit of a shock. You're coming to another country and you have to do a lot of things to survive, from finding an apartment to opening a bank account, getting a residency permit, and other logistical details. However, starting from the second semester, I tried to make more friends. From what I've seen and experienced, international students are way easier to bond with, but if you bond with Germans, it's worth it. In my specialty, there are not that many international students, although it's a bilingual course, but there is another specialty (Applied Biology) that is exclusively in English, and there, understandably, are lots of international students. With Germans, there is a bit of a tough layer to go through. They aren't cold people, but they value their privacy, so you need to be consistent with your efforts and just show that you're genuinely interested. In this way, you can build a meaningful friendship with a German.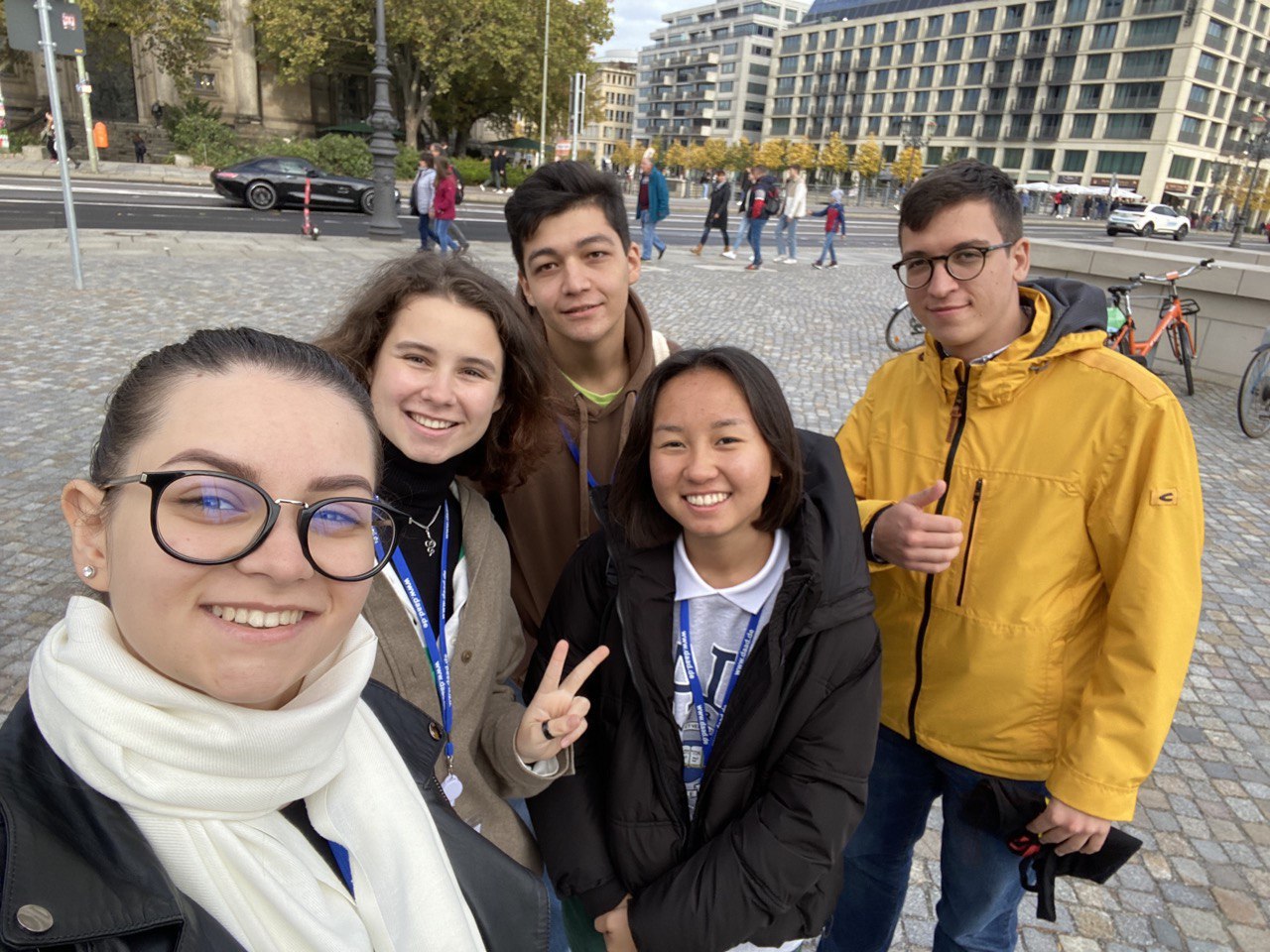 Advice for prospective students
I would say be open and do not be afraid. Don't let the internet mold your expectations in an extreme sense, because you have to do your research on your own, unbiased, so you can get a clear image of where you want to go and what you want to do. Do not pay attention to what's usually exaggerated on the internet or to people sharing their bad experiences. Remember that a lot of people are feeling more empowered to share their negative feedback than positive one because people who have had a positive experience don't bother posting that on the internet. So balance it properly and just try to be informed and understand that there can be negative experiences, there can be positive experiences and you have to be ready for everything."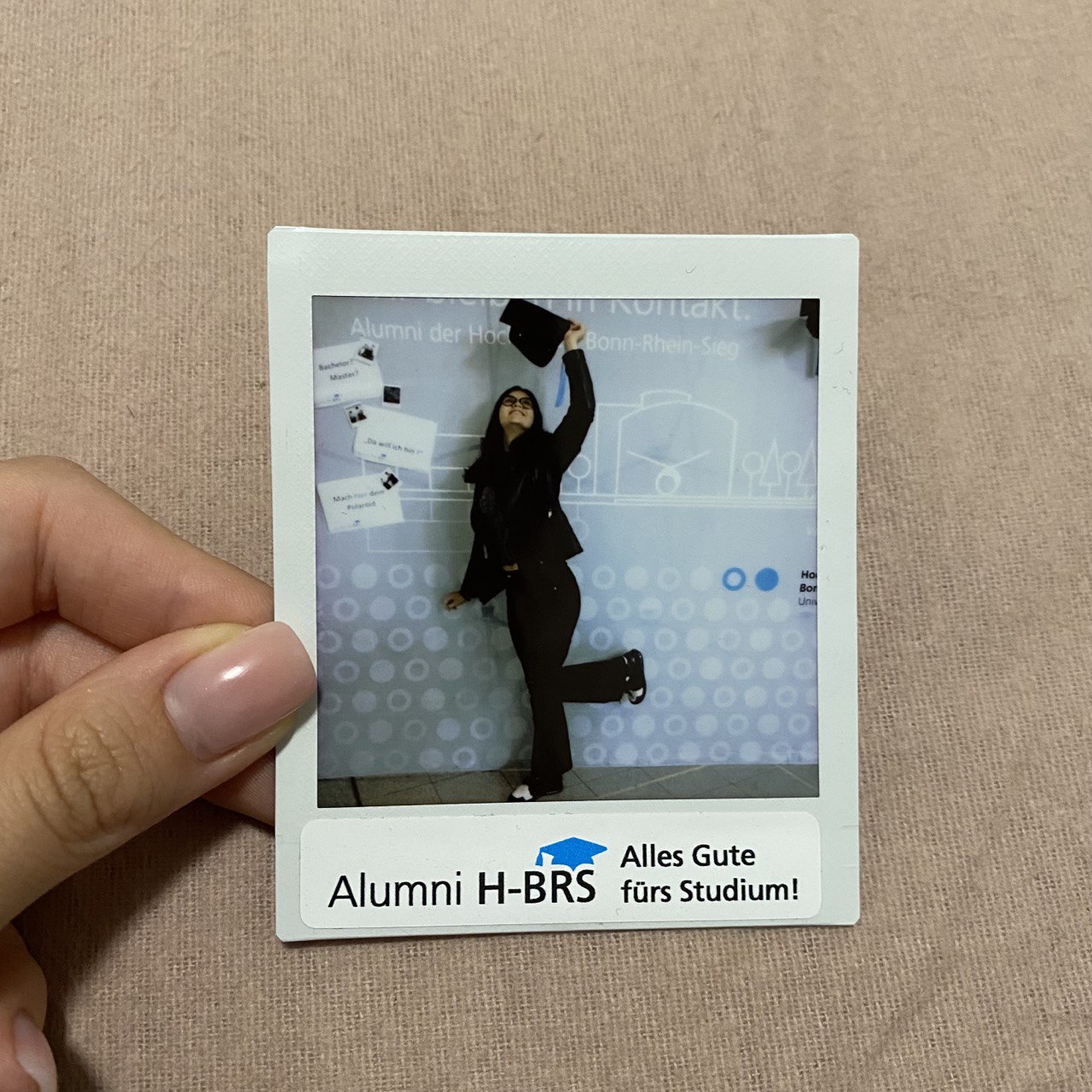 ---
---