Dual Master's degree from Oxford University with Rhodes Scholarship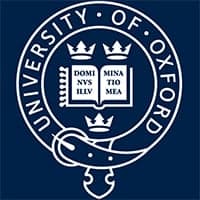 University of Oxford
🫧
@ezzatyhasbullah
from
Malaysia🇲🇾
💼 Master: International Health + MBA
⏳ Aug 2020 — May 2022
📍 London,
UK🇬🇧
🗣 English
✅ Student Visa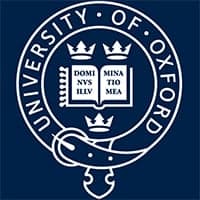 University of Oxford
📍 Oxford,
UK🇬🇧
🤓 22,000 Students
🌏 41% International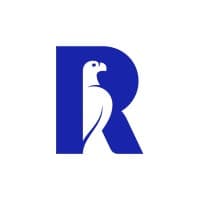 Rhodes Trust
📍 London,
UK🇬🇧
💰 Full scholarship
I received my Bachelor's Degree from Upenn, which I previously shared in my post. To be completely honest, left my post-degree plans open-ended. Instead of putting all my energy into one specific path, I simultaneously pursued a Master's degree and job opportunities. I considered a Master's degree in Public Policy because I knew I wanted to specialize in this field, and the American degree is quite broad. To ensure credibility in Public Policy, I knew it was worth pursuing a specialization. When deciding where to apply, I prioritized programs and schools that offered good scholarships to help with the cost.
Exploring Scholarship Options
I researched various scholarships, including Rhodes, Chevening, Gates for Cambridge, and Knight Hennessy for Stanford. However, Chevening wasn't a viable option for me because, as a fresh graduate, I didn't meet the work experience requirement for Chevening Malaysia. This left me with two options: Rhodes for Oxford or Gates for Cambridge. In the end, I only applied for the Rhodes scholarship because I received an offer from them before I had a chance to apply for the others.
The Rhodes Application Process
The Rhodes scholarship application process varies by constituency, as people in the same geography compete for the same spot. In the US, a group of states makes one constituency, but in Malaysia, the whole country is a constituency. You can check your eligibility and requirements here.
In Malaysia, the application process began during the summer before my senior year, which is quite early. The process required submitting a few personal documents such as birth certificate and ID, transcripts, personal statement, and CV. Based on these documents, the constituency then selected seven finalists in Malaysia, who were invited for an interview.
I found a personal statement to be crucial for this part of the application. When writing a personal statement, it's important to be introspective, have a clear narrative, and demonstrate a commitment to a purpose. Ask yourself: What drives you? How does this degree fit into your big picture? What led you to your purpose?
It's also helpful to talk to Rhodes alumni and read sample letters from similar scholarships. Don't copy the letters, but by reading them you'll get a sense of the language and structure that works.
The interview process involved a pre-interview dinner where the finalists could meet other finalists and the interviewers in a relaxed setting. The actual interview lasted 45 minutes and took place with a panel of five or six interviewers who came from various backgrounds: NGOs, business, academia, etc. I had to fly from Upenn to Malaysia for the interview, and I was lucky enough that Penn paid for my flight. About a month after the interview I got my acceptance letter!
Getting into Oxford
After receiving the Rhodes Scholarship, you also have to get into Oxford. Unlike commonapp, each master's program has its own application process. In my case, I had to provide my previous degree with credits, a personal statement, and a CV. The personal statement is again an essential component of the application and can vary greatly depending on the program you are applying to. Some personal statements may focus more on your research interests, while others may be more focused on your motivation for pursuing the degree. Additionally, I had another interview as part of the process.
It's possible to get the Rhodes Scholarship but be rejected by Oxford. That's what happened to me when I applied for my first master's degree. I applied for two master's programs that weren't directly related to what I studied during undergrad. In the UK, it can be difficult to transition to a different field unless you have a compelling argument for it. Unfortunately, I was unsuccessful in getting accepted into either program. However, I had already received the Rhodes scholarship at that point and ended up reapplying to another program, even though it wasn't my 1st or 2nd choice.
It's important to remember that even successful individuals experience rejection. If you don't get into your desired program, you can always apply for another one, or defer your scholarship and take a gap year. Stay flexible and open to new opportunities!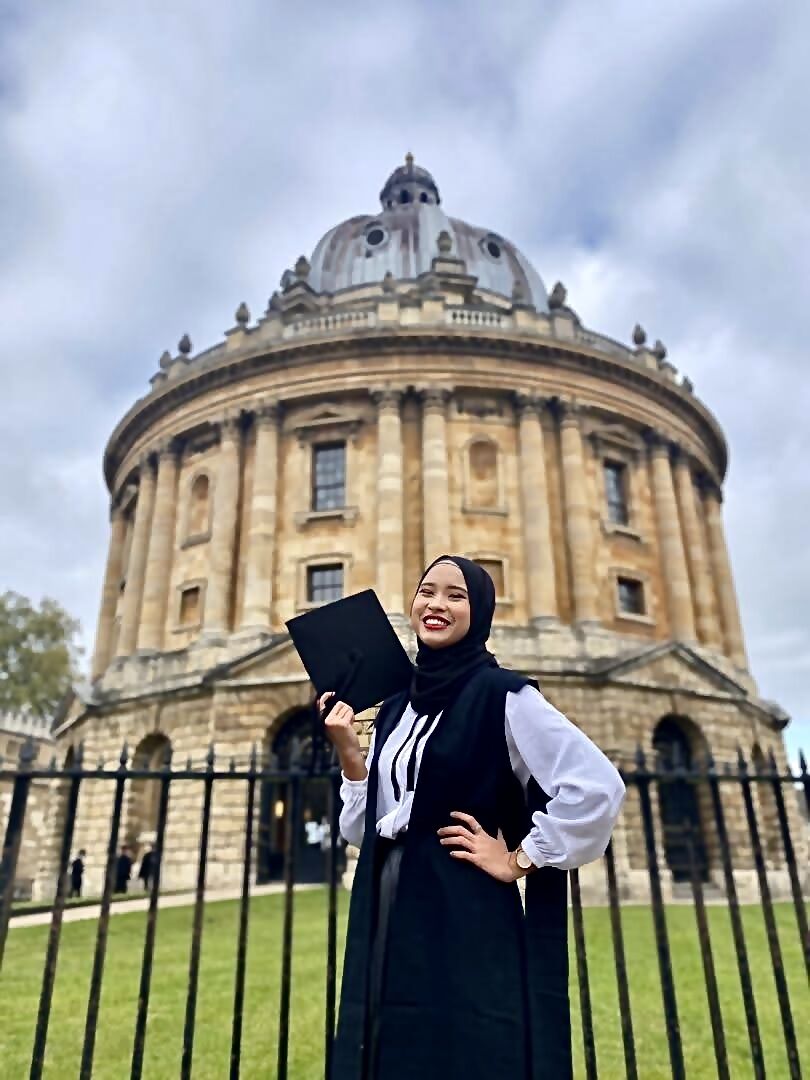 Benefits of the Rhodes Scholarship
Rhodes will fund you for a minimum of two years, allowing scholars to pursue two master's programs or even a PhD. In my case, I pursued 2 one-year master's programs, one of them being an MBA.
With the Rhodes Scholarship, there are no restrictions or obligations to return to your home country. The scholarship covers all expenses including flights, housing, visas, and academic fees, and even provides a relocation fee for initial setup costs. It's definitely not necessary to look for a side job, as financial support is enough to be very comfortable.
US vs UK Education
The US education system offers more breadth and flexibility in choosing majors, while the UK system is more focused on a specific subject. Campus culture is stronger in the US, with fraternities, sororities, and societies playing a significant role in student life. London universities, in particular, lack the campus vibe due to their spread-out nature within the city.
Exam System
In the US, students are graded on various aspects, including participation, attendance, and quizzes, providing opportunities for growth and improvement. In the UK, grades are heavily based on final exams, which can create a high-pressure environment. Additionally, the US system incentivizes class attendance and participation, whereas the UK system is more reliant on self-motivation.
Building Student-Professor Relationships
US universities often emphasize the importance of building relationships with professors and providing opportunities for mentorship and academic growth. When I was studying at Penn, there was a program where students were given an allowance of one meal per semester to take their professors out to lunch at the university. In the UK, fostering these relationships requires more initiative from students.
My Post-Graduation Plans
Now, I'm working in consulting. To be honest, you can get into consulting right after finishing your undergraduate degree. The key to consulting is just to do well in interviews and applications, and you'll get in. That said, I believe my Master's degrees have helped me consider the long-term. So, while I'm in consulting now, I definitely see myself exploring other opportunities and more in the future. My interests are in global health and social policy, like working with organizations such as the Gates Foundation or the Rockefeller Foundation.
---
---