From Central Asia to Ivy League: My journey of getting admitted to Harvard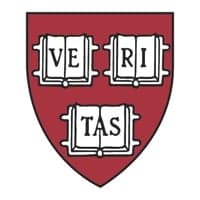 Harvard University
😊
@mrtshvavm
from
Kyrgyzstan🇰🇬
💼 Bachelor: Economics
⏳ Sep 2023 — May 2027
📍 Cambridge,
US🇺🇸
🗣 English
✅ Student Visa (F1)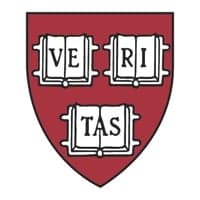 Harvard University
📍 Cambridge,
US🇺🇸
💰 100% Financial Need Met
🤓 22,000 Students
🌏 25% International
My name is Alikseniia. I attended primary school in Bishkek. In the 5th grade, my parents and I relocated to Almaty, Kazakhstan. There, I continued my education at Haileybury Almaty from grades 5 through 13.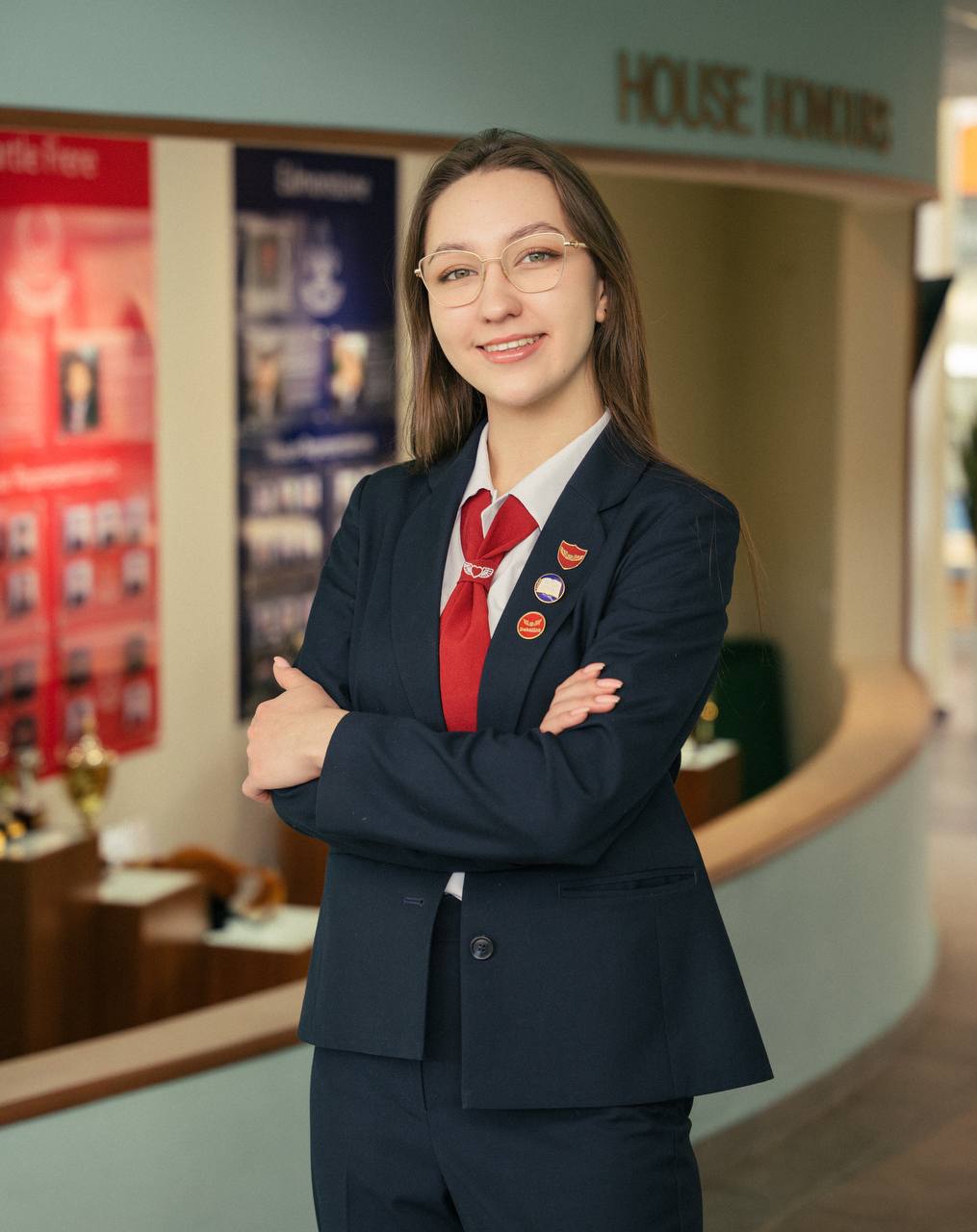 My application journey
I always knew I wanted to apply to a university abroad, but I never had a structured plan. In the 10th grade, I began thinking about the application process, specific universities, and my future profession. Around that time, I met a schoolmate who was two years older and was applying to universities. We both were involved in a charitable organization called "ymit.academy," which provided education to underprivileged families and those in need of support. This experience sparked my interest in the application process and project work.
In the 12th grade, I started preparing seriously. I worked on a project named 'Tozbe,' an app designed to help victims of domestic violence. In the 13th grade, I was part of the student body government. Since the 5th grade, I've pursued music. Additionally, I took up figure skating and achieved the title of Candidate for Master of Sports. I also wrote for the school newspaper and taught English and mathematics in various charity projects.
The application process is more long-term than it may seem. It's important to start preparing well in advance, ideally 2 years ahead. While good grades are crucial, consistent involvement in extracurricular activities also matters. The application, essay writing, and interview preparations, though more immediate, still require time and attention. I began applying to British universities in September 2022, submitting applications until October. I started writing essays for the UK in August, giving me ample time for that and entrance exam preparations since I applied for a law program.
For the US, I began submitting applications in December, later than most of my classmates. This gave me just a month to write the personal statement and supplemental essays, a process that differs from the UK approach. However, I'd advise everyone to start earlier, preferably in September, to ensure enough time for the numerous essays US universities require.
Preparing for interviews is a topic in itself. Especially in the USA, interviews focus on showcasing your overall personality. It's less about academic achievements or preparation and more about how engaging you are as an individual. Being curious and able to discuss various topics is essential
College list and my acceptances
I began working on my college list a year before applying, but my initial efforts were superficial. I was merely exploring what universities existed and their locations. However, I started seriously compiling my list the summer before submitting my applications. I researched factors like living arrangements, courses offered, and employment statistics. It was important to me that the university had resources like a career center, as my goal extended beyond education to securing future employment opportunities.
Initially, I focused solely on UK universities because I planned to pursue a legal career, and the UK offered Bachelor's degrees in Law. This would allow me to earn my first degree in my desired field. In contrast, the US doesn't offer a Bachelor's in Law; one must first complete a Bachelor's in another field and then attend law school. Because of this, I initially ruled out US universities.
My decision to apply to US universities was significantly influenced by my college counselor. We had a close relationship, and he treated his students as if they were his own children. He encouraged us to diversify our applications and said, 'Just apply to the USA for me, please.' I took his advice to heart and fully committed to the application process. With only a month left before the deadline, I worked diligently to complete all requirements.
I selected five universities that could facilitate my pursuit of a law degree, possibly even within the same institution. One reason I applied to Harvard was the presence of Harvard Law School. While I'm not sure if being a Harvard student will make it easier to get into their law school later, it will at least provide me with some contacts there. In total, I applied to 10 universities—five in the UK and five in the US Ultimately, I was accepted to the University of Cambridge, London School of Economics and Political Science, and the University of Exeter in the UK, as well as Harvard College and the dual BA program with Columbia University and Sciences Po.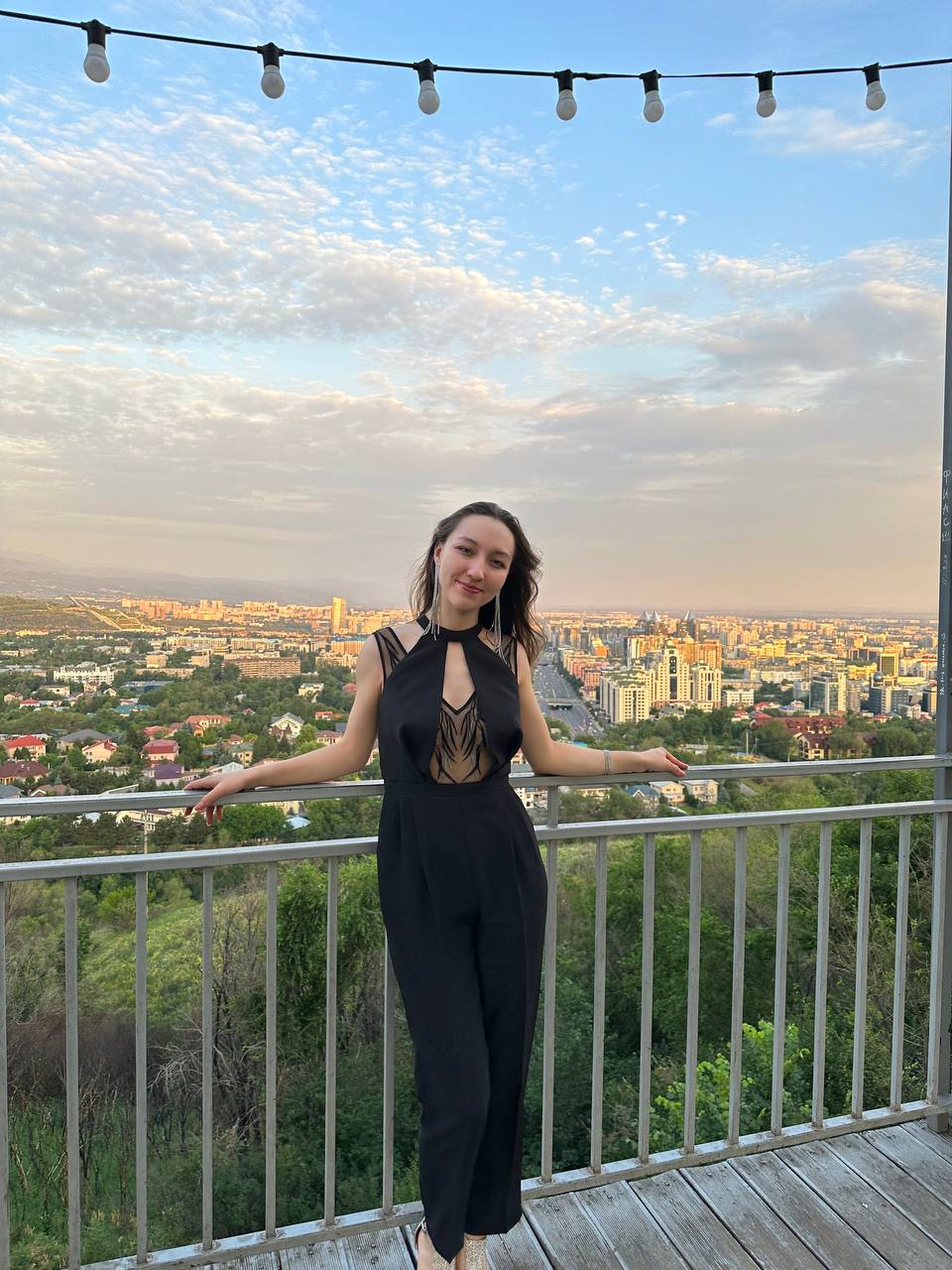 Why I chose Harvard
When I received my acceptances, I faced a difficult decision between Cambridge and Harvard. Cambridge is renowned as one of the best law schools in the UK, while Harvard's reputation speaks for itself. I was torn, so I ultimately based my decision on advice from professionals in the legal field. They told me that employers today value individuals who have not only a strong understanding of law but also expertise in fields like engineering, computer science, or economics. They appreciate well-rounded candidates with a comprehensive grasp of the legal domain.
With this in mind, I realized that Harvard would offer me a liberal arts education, and I would likely major in economics. In addition to economics, I would have the flexibility to choose from a variety of courses. This broader education at Harvard would make me more appealing to employers compared to someone with just a law degree from Cambridge.
Another consideration was employability. Law is a field where your education is often tied to a specific country. If I were to study law in the UK or the US, returning to Kazakhstan would be difficult due to the significant differences in legal systems. Moreover, my student visa would allow me to work in the country for only a year before needing to secure a work visa, which is a challenging process.
If I were to return to Kazakhstan, a British legal education would hold little value, as the demand for such expertise is low. Therefore, studying economics serves as a form of self-insurance. If I were unable to find employment as a lawyer in the US, my economics background would provide a backup, enabling me to return to Kazakhstan and work as an economist.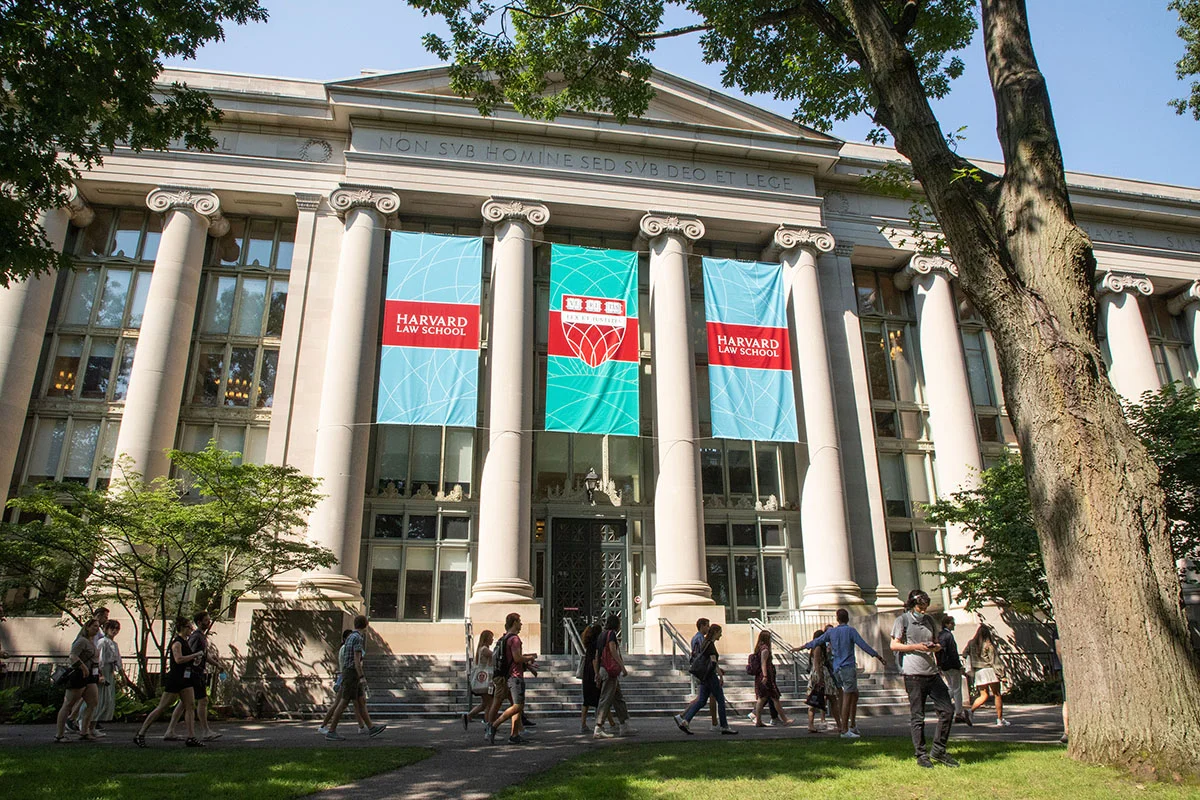 My interest in Law
Initially, I always thought I'd become an engineer, specifically in biomedical engineering. I had a strong interest in biology and a natural aptitude for mathematics and physics. However, my perspective changed over the last two years. Our school began offering scholarships and admitted students from prestigious schools like Nazarbayev Intellectual School and Republican Physics and Mathematics School. These students spent their free time solving advanced math problems and reading engineering articles. Their passion made me realize that, while I enjoyed biomedical engineering, I didn't share that level of enthusiasm.
This prompted me to explore other career paths, leading me to law. I read books like 'Letters to a Law Student,' 'A Short Introduction to Law,' and 'Is Eating People Wrong?' which convinced me that law was my calling. Another factor was my social nature; I realized that the isolated environment of a lab wouldn't suit me.
A third influence was a project called 'Tozbe,' initially developed for an international STEM competition for girls called 'Technovation.' The app focused on domestic violence and featured an SOS button activated by voice command. My role involved handling the legal aspects, such as creating a step-by-step legal checklist for victims. This experience was challenging but also deeply engaging, confirming my interest in law.
I also completed an internship at a state enterprise in Kyrgyzstan, where I worked on paperwork. I found that I enjoyed the meticulous organization involved in document handling. This further solidified my decision to pursue a career in law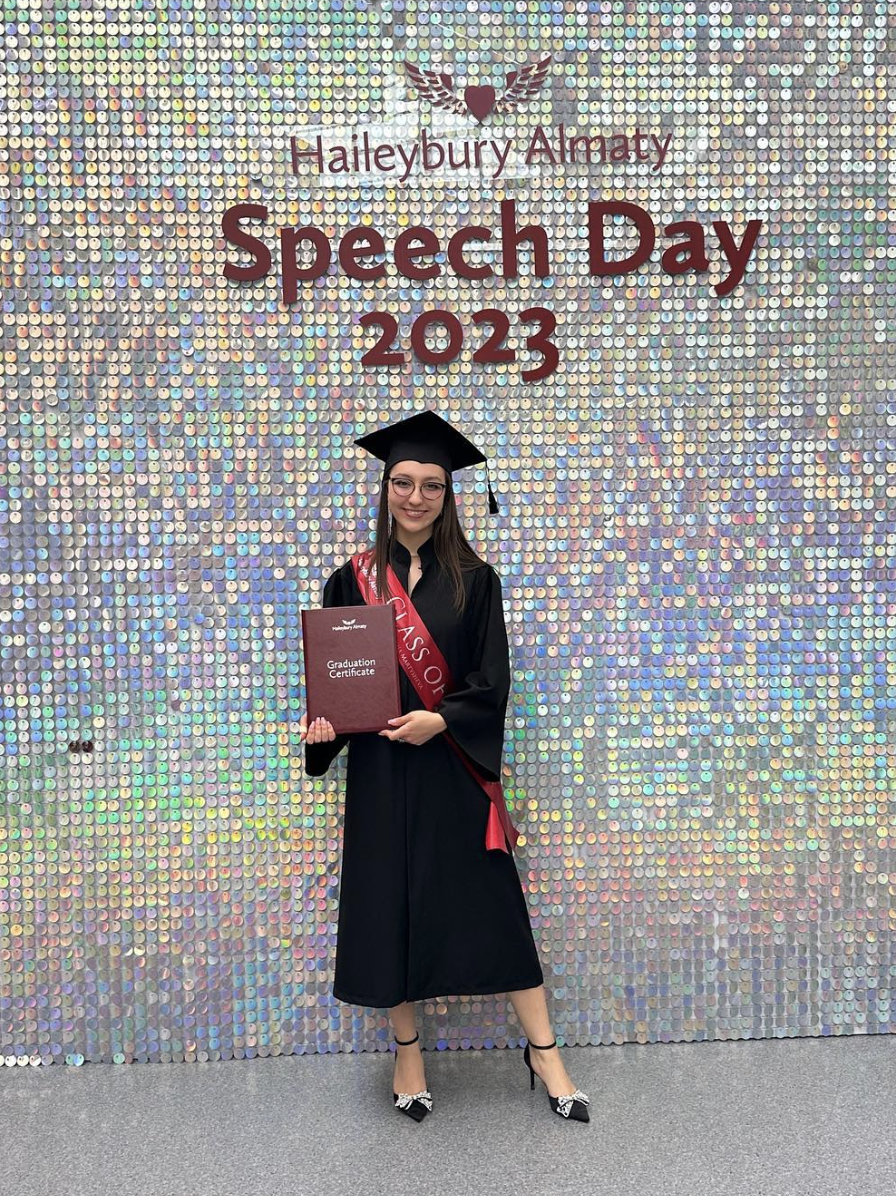 My grades and test scores
In my school, we didn't use a GPA system as we followed the British educational model. Instead, I applied to universities with my IGCSE and A-Level grades. I took 12 subjects for the IGCSE and received an A* in each, which is the highest possible grade. For my A-Levels, I submitted predicted grades, all of which were also forecasted to be A*. Additionally, I opted not to take the SAT and only took the IELTS exam, where I scored an 8.0
Personal statement
In my Personal Statement, I wrote about my identity. I described how amazing it is to live in Central Asia and constantly interact with people of different nationalities. Being Kazakh, Russian, and Ukrainian, the unique blend of these cultures in my family is special to me. I also emphasized that political preferences are often wrongly associated with nationalities, and that should not be the case. We should detach ourselves from prejudices and not immediately attribute political opinions to specific nationalities.
One part of the essay described our Kyrgyz bazaars, where you can find Uzbek pilaf, Indian spices, and even Holi paints. Then, if you go a little further, you can see people playing the komuz. I used this to highlight the greatness of having multiple nationalities living and working together. Another part of the essay delved into my personal belief in energy and the interaction between our energies. I believe that we are all connected, and the interaction of our energies helps us find common ground, enjoy life, and overcome challenges.
I also expressed that I will never give up my identity and who I am for public approval. Public opinion should not influence how I see myself and my roots.
In conclusion, when writing your essay drafts, think about what it says about your personality. Identify several positive character traits that make you unique and reflect on situations where these qualities stood out. Also, pay attention to the writing style of your essay. It should be beautifully written, free of grammatical errors, and have an engaging style. When the admissions committee asks for an essay, they want to know who you are as a person and how well you can articulate your thoughts.
I also wrote a post in Ivy Mind about choosing a topic for the essay, and you can check it out here. It's in Russian
Extracurricular activities
I want to emphasize that it's not so much about the activities you engage in, but what you gain from them. In 'Tozbe,' we were semifinalists in 'Technovation,' won 'Infomatrix Asia,' and received several thousand dollars in grants. However, what's more important is the experience I gained working with codes and the specific tasks I accomplished. This is more valuable than simply stating that I was a legal manager at 'Tozbe.' The same applies to 'Ymit.academy'; it's not the title I held that matters, but the skills I developed, such as leadership, communication, and entrepreneurship. Understanding the purpose behind engaging in certain extracurricular activities is more important than the activities themselves.
For the past two years, I've been involved in debates and have won competitions both individually and with my team. I also mentioned my internship at a state enterprise. Additionally, I was involved in MUN (Model United Nations), both as a member of the delegation and as an organizer of MUN events. Through these experiences, I learned diplomacy, negotiation, and how to engage in discussions.
Since the fifth grade, I've been involved in music and have played the piano. I completed courses through the London College of Music via distance learning and won a grand prize in international competitions. I also pursued figure skating and earned the national title of 'Candidate for Master of Sports' in Kazakhstan. I contributed to the school newspaper as well.
Regarding community service, I wrote about my involvement in online tutoring, where I taught English and Mathematics to children of women in shelters and to children of healthcare workers during COVID-19. I also volunteered as a copywriter for the youth organization 'United Teens' in Kyrgyzstan
Advice for applicants
The most important thing is to always stay true to yourself. I've seen many students engage in activities they don't enjoy just to improve their university applications. For example, some participate in debates solely to mention it on their applications. As a result, they gain neither pleasure nor skills from the experience because they don't enjoy it. When preparing for admissions and participating in extracurriculars, it's crucial to do it not just for the sake of admission but for personal development and enjoyment as well. Otherwise, you'll find that you've spent time on something without gaining any skills or enjoyment, making it difficult to articulate what you've gained from the experience.
For younger students, my advice is to start preparing earlier. The more calmly you approach your goals, the better. If you have 1-2 years before the application deadline, try not to stress too much. Stress can hinder us from producing quality work, as we end up worrying and getting anxious instead of focusing on the results.
---
---