From Kyiv to Paris: My journey to studying at Université PSL on a scholarship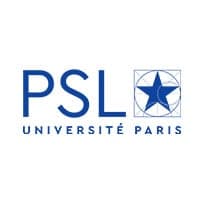 Université PSL
🦋
💼 Bachelor: Applied Informatics And Business Management
⏳ Sep 2022 — Jul 2023
📍 Paris,
France🇫🇷
🗣 French
✅ Temporary Protection visa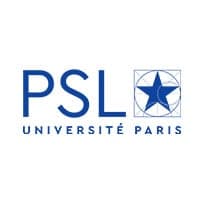 Université PSL
📍 Paris,
France🇫🇷
💰 Partial Scholarships and Financial Aid
🤓 15,000 Students
🌏 38% International
I am originally from Ukraine and was studying at a university in Kyiv. In December 2021, I applied for an internship and an Erasmus exchange program in Nancy, France. As a result, I ended up in France in 2022 and decided to stay, eventually applying to Paris Dauphine University (ranked #26 by QS) in Paris as a transfer student.
Previous Experience
I went to high school in the Kyiv region, where I studied foreign languages, specifically English and French. I did well academically and was very active in school, participating in Olympiads and writing scientific papers. I was also a member of the student council and did a lot of projects. In addition to this, I won several beauty contests and Ukrainian national Olympiads in French, English, and even programming. That led me to pursue an education in technology, but languages were always an essential part of my life.
After high school, I decided to study at the Kyiv Polytechnic Institute, which is the top university in Ukraine. I continued to participate in Olympiads and do research in mathematics, informatics, and data analysis. I also gained work experience by applying for internships, which helped me get accepted into the MITACS Globalink Research Exchange program in Canada and do an internship in France.
Why Université PSL
I applied to several universities in France, including the University of Lorraine, Strasbourg University, and PSL. I got accepted to all of them and ultimately had to decide between Strasbourg and PSL. Strasbourg is the capital of the European Parliament and I'm a Young European Ambassador, so I was considering studying there to be more active in social activities related to politics. However, I ultimately decided on PSL and Paris because I thought they would offer more opportunities for me, both in terms of my education and student life. Being in the capital city can be a big advantage for finding internships and building a network.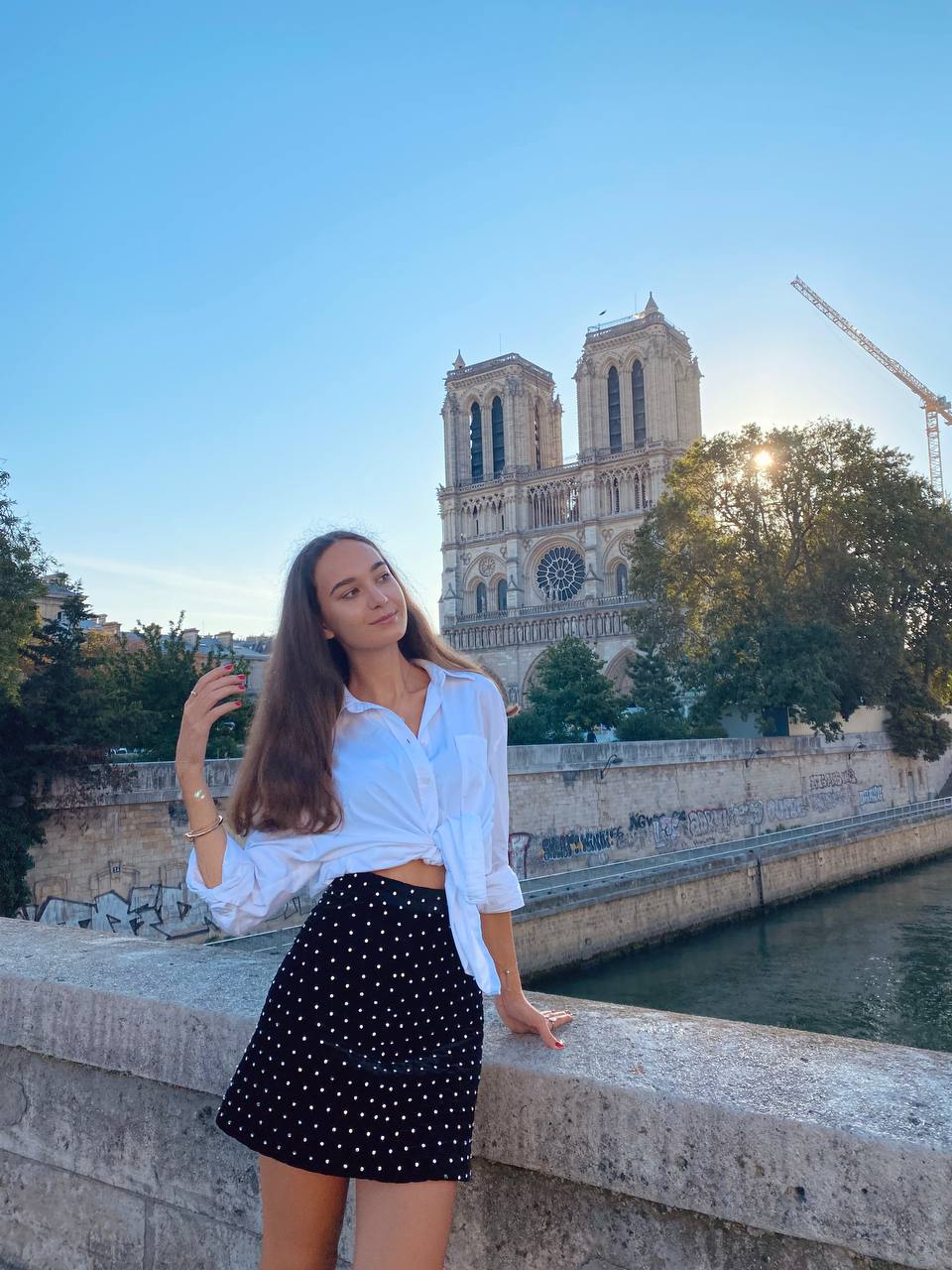 Application Process
I was accepted into my program on my second try. The first time, I applied to the Department of Mathematics, but it didn't work out because I didn't have enough credits. I applied the same way as a first-year student: I had to write a motivational letter, include my courses with grades, and provide my CV. I spoke French fluently, so that wasn't an issue for me, but I know it can be difficult for international students to apply to French universities because there aren't many English programs. The websites can also be in French, which can be frustrating.
As an undergraduate student, I had to submit my applications through an online platform Campus France, but for master's degree programs, it's more common to apply through the university's website.
To increase my chances of being accepted, I reached out to people at the university through LinkedIn and email, including those in the international office and admissions process. When I applied and got an interview, I made sure to make a good impression by going in person to Paris.
Language Requirements
If your program is completely in French, you'll only need a French language certificate. For undergraduate studies, a B2 level is usually acceptable. Occasionally, you can apply with B1, if your score is high. That being said, for Masters and PhD programs, it's preferred to have a C1 level of French, while a B2 level is also acceptable. It really depends on the program you're applying to.
If it's an English program, you'll need an English language certificate. In my case, my program is completely in French, so I didn't need it. Some business schools in France, like HEC and ESSEC, have high standards and require a TOEFL score of at least 100 for Masters's and MBA programs.
What kind of applicants French universities want to see
In France, there's a big difference between universities and "Grandes Écoles" like business and engineering schools. Universities are generally more focused on grades and academic performance. They'll look at your GPA, scores, and extracurricular activities, but they'll also pay close attention to the program you studied and your grades in specific courses.
On the other hand, when you apply to a "Grande École" like an engineering or business school, they'll be more interested in your personality and motivation. They'll want to know who you are, what you've done, and what your goals are. Even if you're not the top student in terms of grades, if you have a clear mission and have already achieved some things (like starting a business), you'll have a better chance of getting in.
Advice: Reach out to university staff
If you're applying to a business school or postgraduate program, especially one with a research component, I highly recommend reaching out to professors directly to inquire about potential projects to join.
When I was applying, I was a bit lost and didn't know what to do, but I reached out to admission committees directly and was eventually accepted. I've also had friends who were accepted into programs like Erasmus Mundus even after the deadline had passed, as long as they showed motivation and had a compelling reason for missing the deadline. It's important to remember that while the application process is often standardized, admissions committees are understanding unique circumstances. If you have an unusual situation, don't be afraid to reach out and explain it.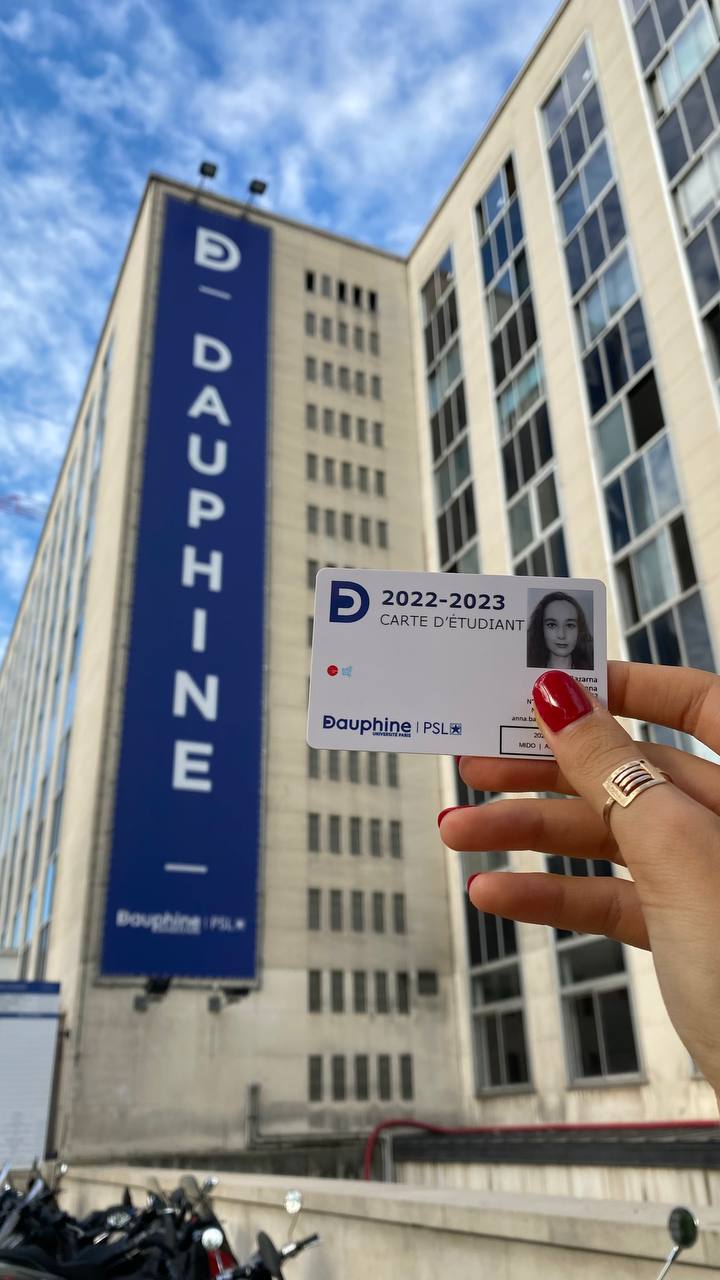 Scholarship & Funding options
I was fortunate enough to have my education and living expenses covered through a combination of a scholarship for displaced students and my company paying for my studies. However, I know that there are plenty of merit-based scholarships and student loans available, and the more prestigious the university, the more funding options you'll likely have. For undergrad studies, need-based scholarships are also common.
My advice for students, especially those studying engineering or business, is to tap into alumni networks for support. When I was completing an internship in Nancy, I reached out to an alumni community and they covered my living expenses. It's not uncommon for these types of arrangements to be made on a word-of-mouth basis, not through an official contract. Ultimately, if you're accepted into a university, it means they're interested in you and will likely do their best to help you find a way to fund your studies. You are already a part of their family!
What it's like to study in France
My program is structured in a way that I have one week at university and one week at work. I'm an IT specialist at a financial company, and I really enjoy being able to apply what I learn at university in practice. I have not seen such programs back in Ukraine.
In terms of academics, I've noticed that people here are very understanding and recognize that it's not always possible to be a perfect student. While there are strict requirements and consequences for things like missing classes or being late, there is also room for flexibility. For instance, I've seen firsthand how the university will go above and beyond to help a student who is going through a rough patch, like a break-up, and give them extra time on an exam. However, it's important to remember that this understanding goes both ways. While the university is willing to help, students also have to put in the effort and make the most of the support being offered. This approach to education is a big contrast to what I experienced in Ukraine, where it felt like the focus was solely on studying and personal issues were not given much consideration.
Internship & work opportunities
In France, most students, including international students, have required internships during the second and third years of study. These internships can last for up to a month or two months in the second year and up to six months in the third year. Graduate students also do a six-month internship at the end of the second year. Universities provide assistance with finding internships by helping students build their resumes and write motivational letters, and they have connections with companies in a variety of industries. It's also common for universities to provide support to students even after they graduate, helping them find job opportunities through alumni connections and other networks.
When it comes to language requirements, it depends on the company. Some companies will accept you only with English, but those are usually US or UK-based large corporations and are pretty hard to get into. My advice for anyone studying in France is to learn French, as it will make it easier to attend university and find work.
In France, students on a student visa are able to work part-time and receive a salary, but they are not required to pay taxes. However, when it comes to securing a full-time job, most reputable companies will not hire students with Bachelor's degrees only. This is because the education system in France is structured differently, and in order to be considered for a full-time position at a good company, you need to have completed at least five years of higher education (a bachelor's degree plus a master's degree). This is the norm in France, and it's important to keep it in mind when planning your career path.
Life in Paris: expectations vs. reality
There is France, and there is Paris.
During my first time in France, I lived for 6 months in a small city Nancy where I enjoyed a relaxed french lifestyle that I read books about. Moving to Paris from a student city like Nancy was quite an adjustment for me. I had always romanticized the idea of living in Paris, with croissants for breakfast and promenades down the Champs-Élysées. But the reality was very different. I was busy with university, studying from 8:30 am to 8:30 pm during the week. In France, the work week is 35 hours, with a lot of breaks for lunch and coffee. But despite these breaks, I found that I still finished work late in the evening, around 5 or 6 pm. The pace of life in Paris is very fast, and it's not uncommon to feel like you have to work hard in order to keep up.
Overall, the culture shock wasn't too bad for me, since I had traveled to France before and was familiar with the language, history, and culture. But I did notice some differences in the way people eat. In Ukraine, I ate whenever I had time, but in France, there is a set schedule for meals, with lunch being served at noon with no exceptions. It was a bit of a surprise to me, but I think it's a good habit for maintaining a healthy lifestyle. Overall, I think it's important to have a good work-life balance, and while I did miss the relaxed pace of life in Nancy, I was still able to enjoy the city and all that it has to offer.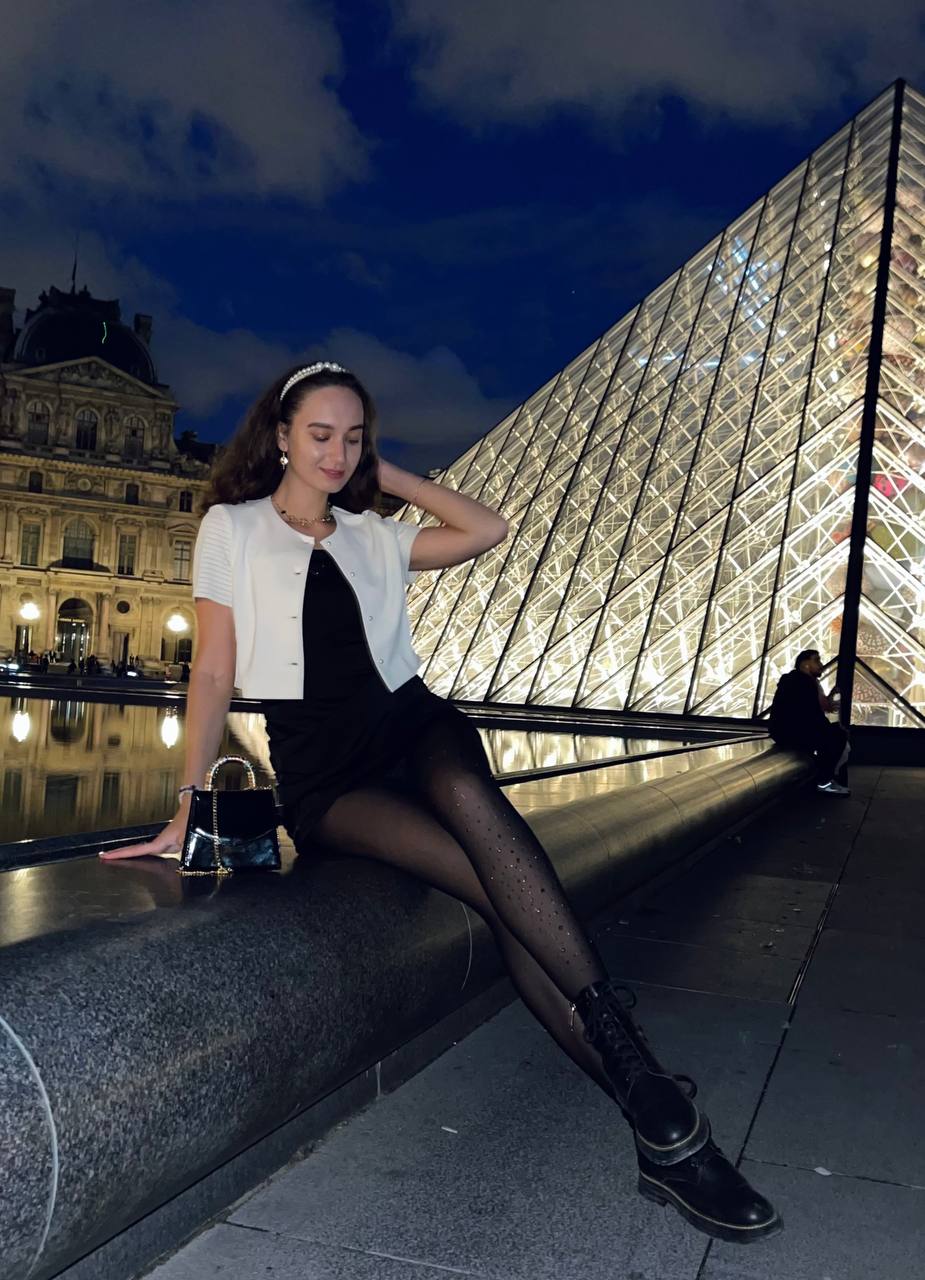 Plan to pursue Masters's degree
I've been feeling a little worried about whether I will be able to finish this university year. It's been emotionally tough to keep up with all of the work due to everything that happened this year. While I know that it's not a problem to repeat a year, I still want to do my best to catch up and move on to getting my Master's degree.
I'm not entirely sure if I want to continue at my current university, though. Here, once you start your undergraduate studies, you are able to proceed to Masters's program without having to retake exams or go through interviews. Of course, if you have poor attendance, performance, or simply lack interest, that can be a different story. The main question for me is whether I am truly interested in this program and willing to put in the effort.
Either way, my main goals currently revolve around staying in France. As I mentioned before, it is difficult to find a job in fields like IT and analytics with just a bachelor's degree. Employers expect a higher level of education, which is why a Master's is so important. My thought process now is about figuring out what I want to do with my career and which subjects I want to specialize in. Thanks to the system in France, I gained some work experience through internships in a variety of fields, including data science, data analytics, and business analysis. This has helped me to better understand what I am interested in and what I want to pursue in my Master's. Even my boss has noticed that I may not be as interested in my current role and has asked me what I truly want to do. It's a question that I constantly ask myself, but I am grateful for the opportunities and experiences I have had thus far that have helped me to figure it out.
---
---