From public school in Brazil to a full-ride scholarship at Stanford University Class of 2027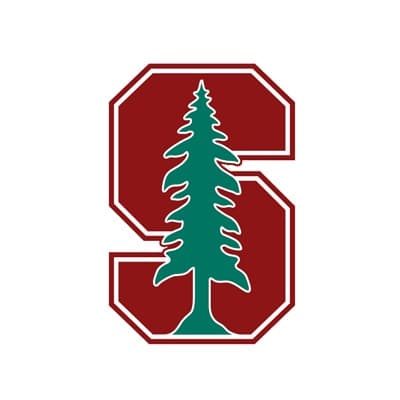 Stanford University
🚀
@nathalyshige
from
Brazil🇧🇷
💼 Bachelor: Economics
⏳ Aug 2023 — May 2027
📍 Stanford,
US🇺🇸
🗣 English
✅ Student Visa (F1)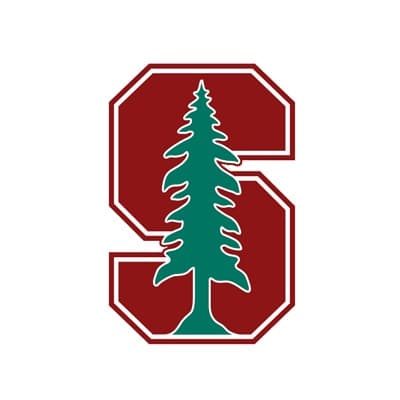 Stanford University
📍 Stanford,
US🇺🇸
🗣 English
💰 100% Financial Need Met
🤓 17,000 Students
High School in Brazil
Throughout my life, I attended public schools in Brazil, which follow a different system than high schools in the US. For instance, we have a rigid schedule and do not get to select our classes, levels, or subjects of study. Additionally, we aren't obligated to participate in extracurricular activities, it's just about attending school, studying, and taking tests.
However, my high school was an exception. It was a public technical high school designed to give students a preview of studying a major, without necessarily committing to one. In the morning, we had standard classes, followed by specific subjects such as people management and business strategies in the afternoon.
Unlike other schools, we didn't have AP or IB opportunities. Despite this, it was a highly competitive school to get into. Admission was based on a test, and only those with a certain score were able to attend.
Application Process
The journey of applying to college was a bit puzzling for me. I only decided to apply a year before my last year of high school, which was quite late. But, I had already done many activities that really helped my application. As a very quiet and curious child, I developed a keen interest in understanding how entrepreneurship could influence people. I started creating my own startups and independently participated in competitions. This experience was crucial for applying to top-tier colleges.
Fortunately, I was financially supported by the US government through a program called Opportunity Funds. This project wants to find talented students all over the world who have the skills and potential to study at top colleges. But, these students may not have enough information to apply or the money needed for the application, given the various fees and charges involved.
I was selected for this program during my senior year, and it fundamentally transformed my application process. I remember spending most of my senior year working on college essays. My final college list was only completed by June, with applications submitted in December.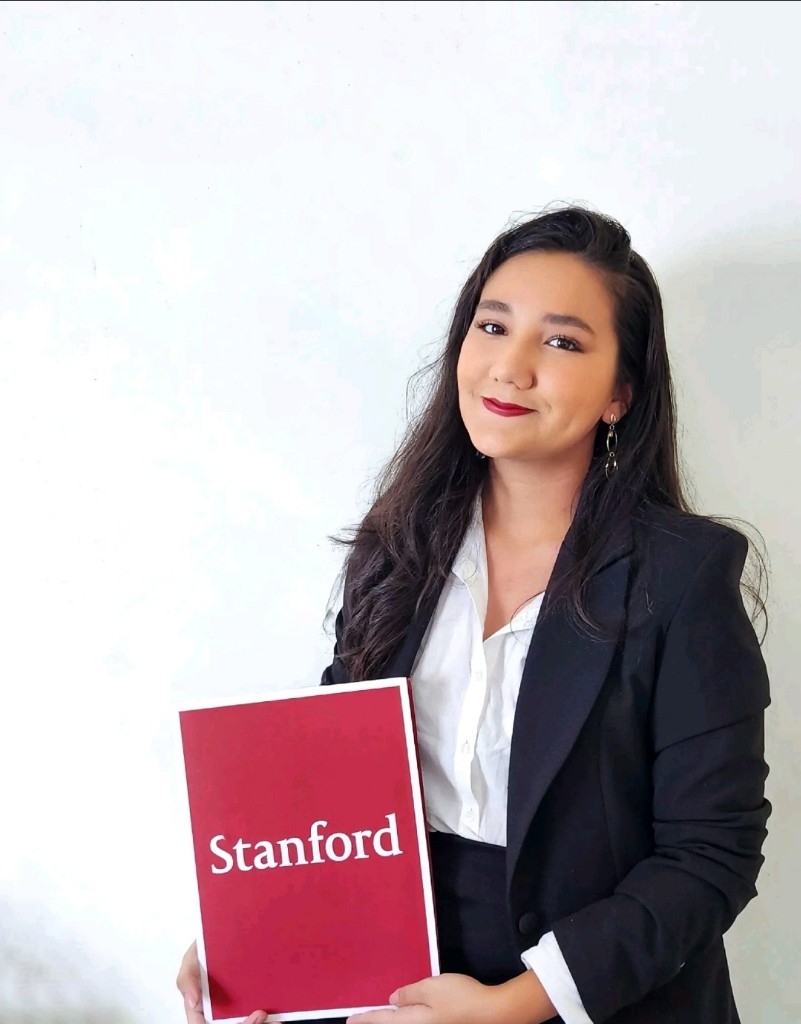 Opportunity Fund Program by EducationUSA
More details about the program:
https://educationusa.state.gov/foreign-institutions-and-governments/special-programs
The Opportunity Fund Program is sponsored by EducationUSA. Although it isn't available in every country, it is widely implemented across Latin America, especially in Brazil. Each year, they initiate a selection process that operates similarly to a college application, but on a smaller scale. Applicants must submit their academic history, complete forms, and provide essays for consideration.
Given that it typically admits about 20 students per year from all across Brazil, the competition is quite intense. The selection process takes place in January and February, with results being announced in March. From there, the chosen students work closely with the program throughout the year to prepare and submit their college applications by December.
The program primarily covers the financial aspects of the application process. However, it's important to note that it does not cover tuition fees. As part of the agreement, we are required to sign contracts acknowledging this limitation.
College List and Rejections
I definitely faced a fair share of rejections during my application process. I applied to a total of eight colleges: Stanford, Harvard, University of Pennsylvania (Upenn), Babson, Emory, Lehigh, Simmons, and Agnes Scott College.
I opted for Early Action at Stanford, while the rest were applied via the Regular Decision. Ultimately, I was accepted at Stanford and Simmons. Fortunately, Stanford was my first choice. So when I received the acceptance in December, I remained quite relaxed during Ivy Day, when the other decisions were announced.
Financial Aid
I received an (almost) full-ride from Stanford. The financial aid covers full tuition, housing, health insurance, and all fees that I was required to pay. However they did not cover personal expenses, but they offered me an on-campus job to offset any personal costs that I might incur during the academic year.
I also receive financial support from an organization in Brazil that is willing to pay for my education. They're ready to cover my personal costs for my entire four years of college, basically giving me a stipend for every semester. They want me to focus on my studies and building my career, instead of needing to work at the same time. This big help will let me spend more time and effort on my school work.
Fit with Stanford
My passion for entrepreneurship and innovation began to develop when I was 15, and that's when I founded my first startup. It was recognized and supported by Dell, a leading global tech company. This recognition started drawing attention to my potential in Brazil, leading several people to offer mentorship to help shape my career path.
From there, I secured investment for my company and began offering consultancy services to other startups seeking to innovate in fields like sustainability, quality education, and social entrepreneurship.
Despite these accomplishments, I must admit that I wasn't a standout student academically. My skills in subjects like mathematics and chemistry were far from the best. While I maintained decent grades, I certainly wasn't the top student in my class, and by conventional standards, I wouldn't be considered an "Ivy League student."
I think what really helped me get into Stanford was my real desire to make a difference in the world. Stanford likes students from different backgrounds who enjoy working together. People often say that Stanford students are geniuses and know everything. But I believe the truth is that they are hard-working people who want to do great things in the world.
About my EdTech startup
I created an EdTech startup to enhance access to educational and developmental opportunities. This problem is especially important in Brazil, where many people don't have these chances.
To address this, we developed an app that uses artificial intelligence to match users with educational, developmental, or professional opportunities. By answering a set of questions, the app learns about the user's profile, taking into account not just demographic data, but also financial status and personal interests and passions. With this information, the app then matches the user with various organizations they might be interested in participating.
Extracurricular Activities
I wouldn't describe myself as a well-rounded student. Instead, I focused on two specific interests throughout my application process: entrepreneurship, leadership, and innovation as one pillar, and active involvement in gender equality and volunteer projects as the other.
Besides being an entrepreneur in Brazil, I also did work as an activist. I led groups that made important national laws to fight against period poverty, which is a big problem in Brazil, as many girls don't have pads and other cleaning products during their period. We worked hard to get a law passed that says the government must give these items for free to any girls and women who need them. Now, thanks to what we did, millions of girls in Brazil are getting pads. I also worked with magazines and newsletters to talk more about gender equality and the importance of women in leadership roles and in STEM areas.
Though not the highlights of my application, I was also involved in other activities. I was a part of the student council at my school, specifically in the human rights department. We worked to raise awareness about issues such as gender equality and LGBT rights through various campaigns. Additionally, I was a cheerleader on my school's team. Although I didn't hold any leadership position like being a captain, I was an active participant. I included these activities in my application, but I believe my primary contributions to gender equality and entrepreneurship were the standout aspects.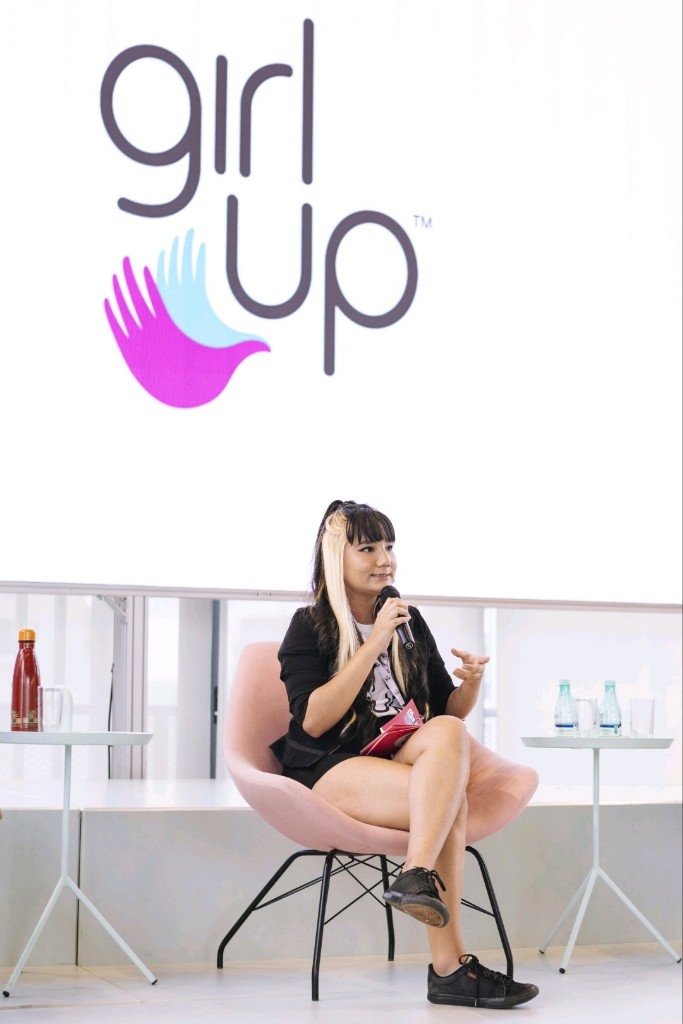 Test scores and grades
In my opinion, if you can get a high score on tests like the SAT or ACT, you should try hard to do that and send your scores. But if you're like me and you don't do so well academically but have lots of outside activities and a strong profile, it might be a good idea to apply test-optional, which is what I did.
Regarding my academic records, Brazil does not use the GPA system. In my school, we use a four-letter grading system: 'MB' signifies 'very good,' 'B' stands for 'good,' 'R' represents 'regular,' and 'I' is basically failing.' The majority of my grades fell between 'B' and 'MB,' which is 'good' and 'very good,' respectively.
TOEFL & DET
As for English proficiency, I took TOEFL but didn't achieve a high score, which is probably due to the fact that I began learning English only two years ago. Afterward, I took Duolingo Language Test and scored 120. This was the score I needed to submit, so I stopped there.
Personal Statement & Supplemental Essays for Stanford
Stanford required eight supplemental essays. Five of them had a word limit of 50 words, and the remaining three had a limit of 250 words, making them all relatively quick to write.
As for my personal statement, I chose to write about my journey in developing my communication skills. In middle school, I was extremely shy to the point where people thought I was completely silent. My shyness stopped me from making friends and family bonds, and it limited me from reaching my full potential at school because I couldn't fully participate.
In my essay, I wrote about how I improved my communication skills. These skills are very important to me now as a business owner and activist. I compared this to a butterfly in a cocoon, saying that just like a butterfly has to work hard to get out of its cocoon and be strong enough to fly, I had to work hard on myself to get better at communicating. Today, people know me as a good public speaker in the Portuguese language.
Advice for Personal Statement
Firstly, I would caution against reading too many examples of personal statements. I made this mistake and my advisor noted that I was being influenced by other people's stories, narratives, and writing styles. I believe you can start by reading perhaps ~3 examples, but beyond that, focus on crafting your own narrative and developing your own writing style. The purpose of a personal statement is to express your unique story, background, and interests. It is meant to reveal who you are at your core.
My second piece of advice is to start as early as possible. It's a demanding process that requires deep self-awareness. You'll need to understand your interests and articulate your story in a meaningful way. Expect numerous attempts, drafts, and revisions before settling on a version that you like.
Lastly, I highly recommend the resources provided by the College Essay Guy, who is truly a guru in this field. I did many of his brainstorming activities that can help you delve into your own experiences and stories.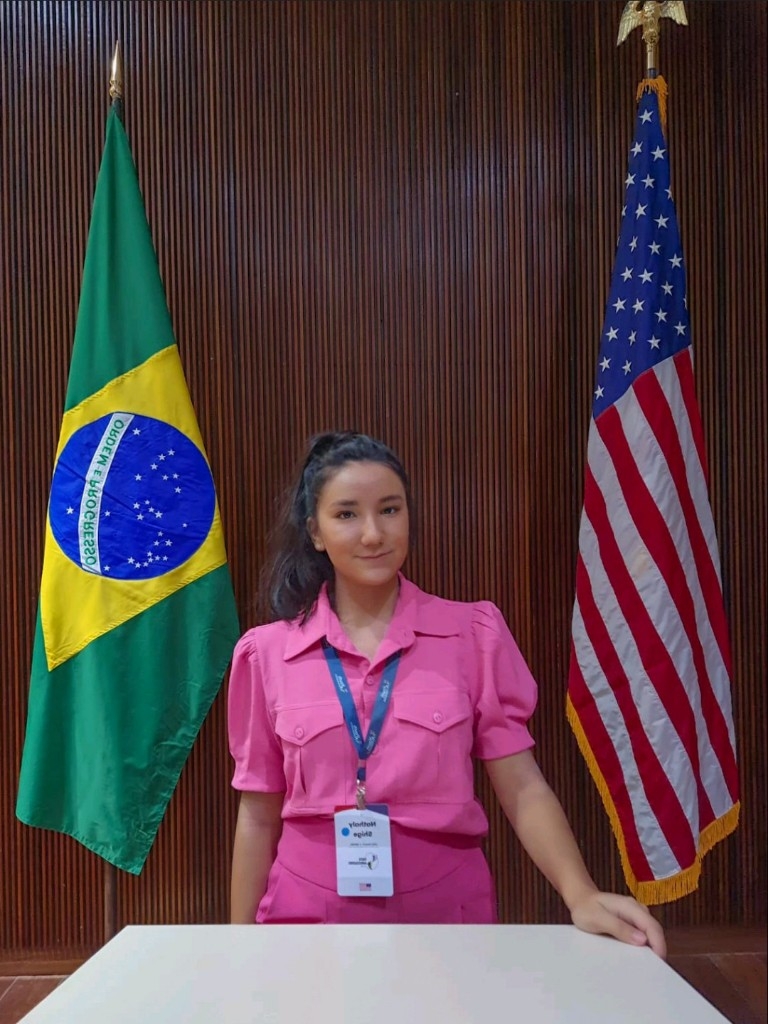 Turn dreams into goals
I know that attending a top college is a dream for many, but I think it's better to see it as a goal. This change in thinking helps you make a better plan, including setting clear success metrics.
With this outlook, applying for college becomes easier because you're not just doing things to improve your application; instead, you're following your passions and dreams. Having a purpose makes everything simpler, from writing about your interests to understanding your role in the world and what you aspire to be.
---
---