Getting my fully-funded Master's Degree in International Relations from the Geneva Graduate Institute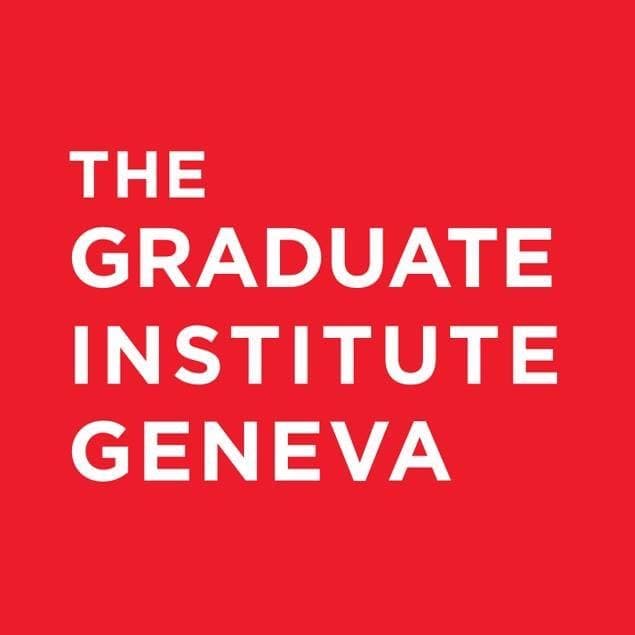 Geneva Graduate Institute
🍃
@irina.bolgari
from
Moldova🇲🇩
💼 Master: International Relations
⏳ Sep 2018 — Sep 2020
📍 Geneve,
Switzerland🇨🇭
🗣 English
✅ Student Visa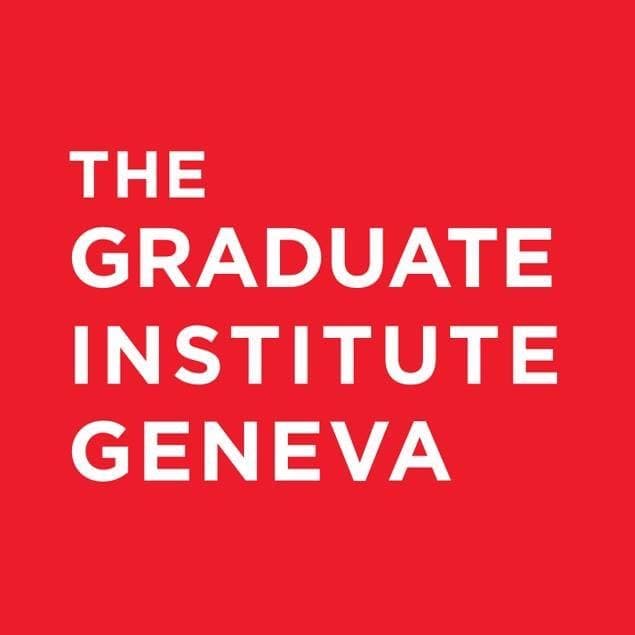 Geneva Graduate Institute
📍 Geneve,
Switzerland🇨🇭
💰 Full and Partial Scholarships
🤓 1,000 Students
🌏 80% International
Application Process
The application process was relatively straightforward, especially since I had already gone through one when I applied to NYU Abu Dhabi for my undergrad. In Europe, applications do not typically require you to submit as many documents. For Geneva, I needed to provide my transcript, CV, two recommendation letters, and a motivation letter. They also required proof of English proficiency, which I was able to get from NYU Abu Dhabi's registrar as all of our classes were in English.
Applying for financial aid was a bit more complicated. I had to submit additional documents such as income statements for both my mom and dad. My dad's situation was particularly difficult because he was unofficially employed in Moscow as a driver, and getting his income statement was challenging, but in the end, they accepted it.
Application Timeline
In terms of the application timeline, I had to apply in November. I started preparing during my senior year of university by researching which schools I wanted to apply to and what documents I would need. I also sought help from the Career Development Center in September, and they helped me polish my essay and statements. The professors who wrote my recommendation letters were invited directly to the platform to submit their recommendations, and they had until December to do so. I found out that I was accepted in January, but they had some questions about my financial aid application documents, so I had to submit additional evidence. I was nervous at this point because I thought I might not get the scholarship but in March I got the acceptance letter! All in all, it took about four months from November to March.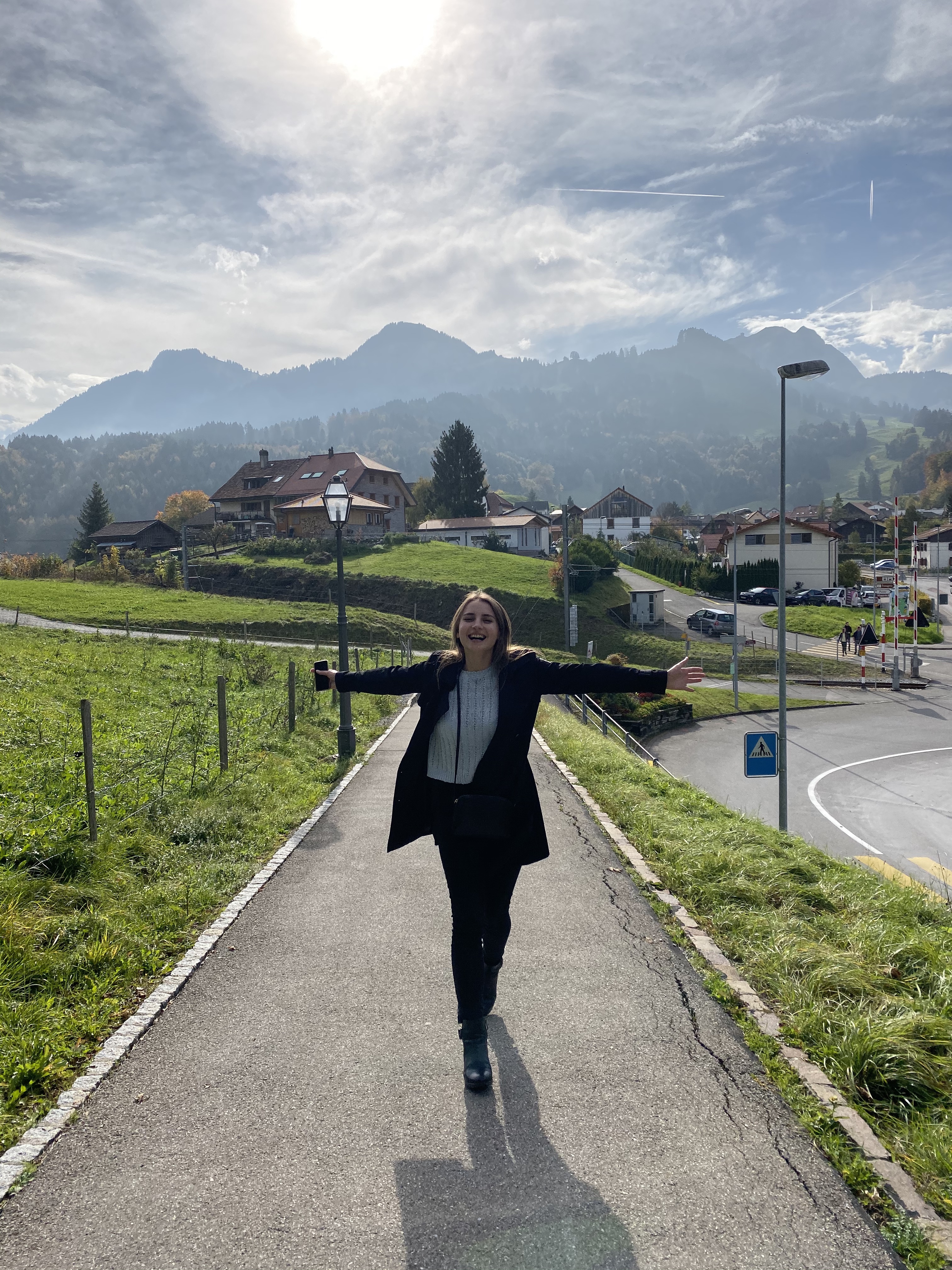 How to stand out
If you want to stand out in the application process, you must show a keen interest in the program. The Geneva Graduate Institute is one of the best international relations graduate programs globally, and the school is well-connected with all of the UN agencies. It has produced a significant number of heads of the UN, diplomats, and presidents, making it a highly competitive program. To increase your chances of being accepted, you should demonstrate that you are very international and passionate about the program.
Scholarship: how to apply & what it covers
For full-time international students, the tuition fee was 8000 euros, (or 8000 CHF per year). I was able to secure a full scholarship, which covered 75% of tuition fees + provided 20,000 euros per year to cover my living expenses in Switzerland. The remaining 25% of tuition fees added up to 2,000 euros per year, which I could pay from the 20k amount.
The 20k was provided in installments of 2,000 euros every month, from August to June. While it might not seem enough to live comfortably in Switzerland, I still managed to make it work as a student. It's up to you to manage your finances.
One thing to note is that the school didn't cover flights or visas, but you can again budget it from your 20,000 euros allowance. Regarding accommodation, I had to arrange everything myself. I chose to live in a studio, which cost me around 1000 euros, but if you're looking for a cheaper option, there are rooms available with private bathrooms for as little as five hundred euros. It all depends on your preferences and budget.
Now let's talk about living expenses. Switzerland is known for being expensive, but I managed to budget my expenses carefully. I cooked my own meals and avoided eating out or partying, which helped me save some money. I lived on a tight budget and was still able to save some money from my scholarship when I graduated.
Do you need to learn French?
The city of Geneva is very international, filled with expats from all over the world. And although it's French-speaking, you can definitely get by with just English.
All of my classes were conducted in English, but the school is considered bilingual, so if you're interested in taking some classes in French, you can. All of the professors and students speak English, so there is no problem with communication. Although, I must admit that there were times when it was challenging to communicate with public officials and I had to use some French. But overall, I never had any issues navigating the city or my academic life.
At the same time, you need to take a basic French class if your level is below B1. I had already studied French at NYU Abu Dhabi, so when I first arrived at the school, I had to take a French language test to determine my level of proficiency. Learning French is a great opportunity because the class is free, and it doesn't count toward your grades. And upon completion, you'll also receive a certificate stating that you have B1 French knowledge.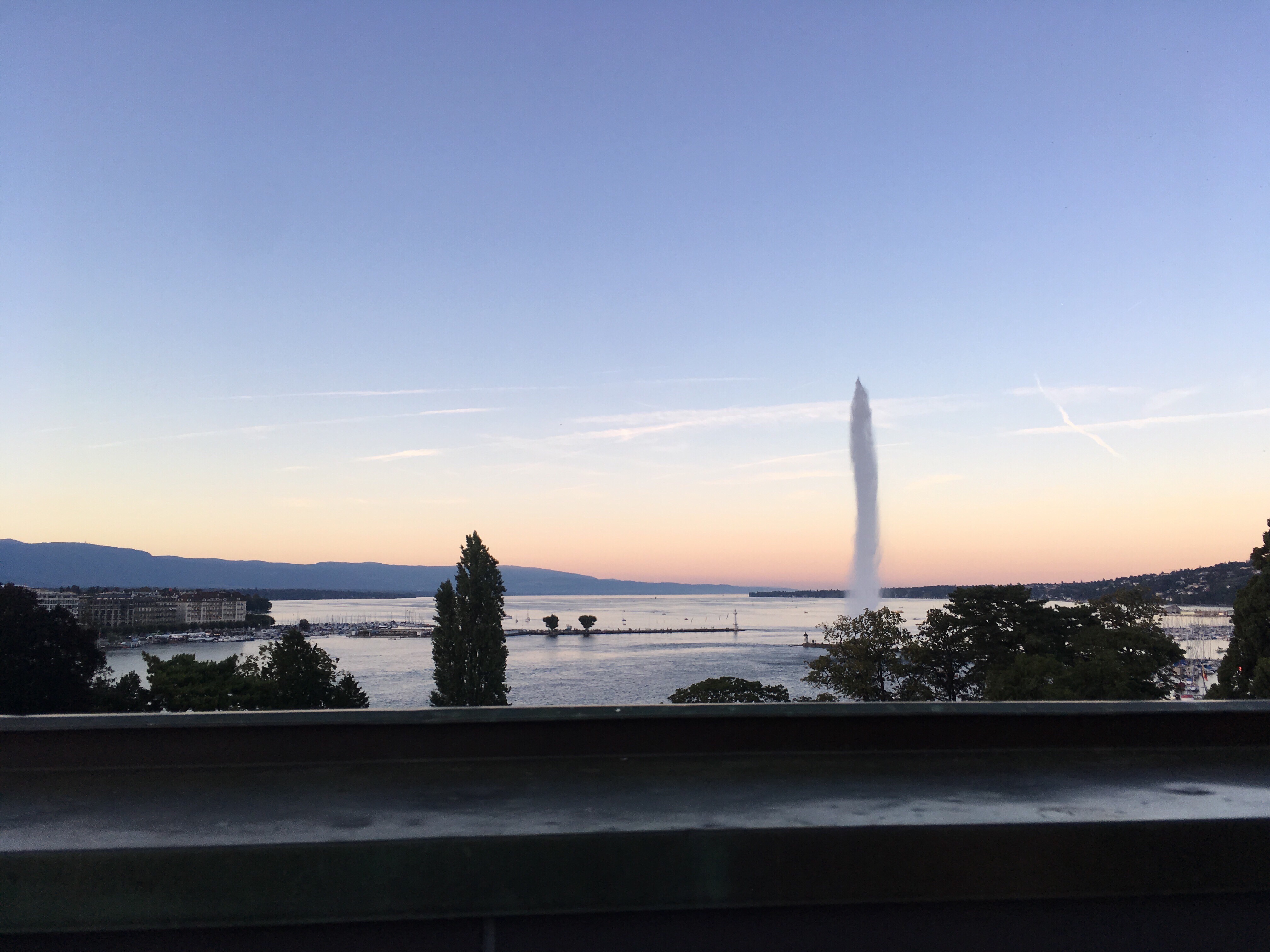 Academic Programs
Initially, I had trouble understanding the difference between the two programs offered by the institute: International Affairs and International Relations. But after some research, I learned that there were two types of programs: disciplinary and interdisciplinary.
I chose the disciplinary program, which basically prepares you for a PhD. Although I was shocked by the amount of rigorous coursework and readings, I knew that this program was what the institute prided itself on. The seminars had lots of discussions on the readings that we had done. Showing up and actively participating is very important if you want to do well.
The interdisciplinary program was more similar to the style of education that I had previously experienced at NYU Abu Dhabi. It offered opportunities for internships and capstone projects. In retrospect, if I were to go back, I would consider applying for an interdisciplinary program, but I am now ready for a PhD if I ever want to do one!
Internships I've done
I wanted to make the most out of my time at college and gain practical experience. Firstly, I secured an internship with the Moldovan embassy in Geneva. It's a great option to look into because there are so many embassies in Geneva, and they are always looking for interns, especially if you are from one of their countries. Doing an internship on top of studies was not very common for someone doing a disciplinary program, but I thought, "go big or go home."
In addition to my internship with the Moldovan embassy, I was also part of a delegation that went to the Human Rights Council. It was an amazing experience and I was able to attend UN meetings regularly. I also did a two-month summer internship back in Moldova with the International Organization for Migration, which is the UN agency for migration. And lastly, I did another internship with a social enterprise startup for about eight or nine months. Overall, I got to work closely with UN agencies, diplomats, and other professionals. I thought that was what I wanted to do for the rest of my life, but in the end, I realized that it was not my calling.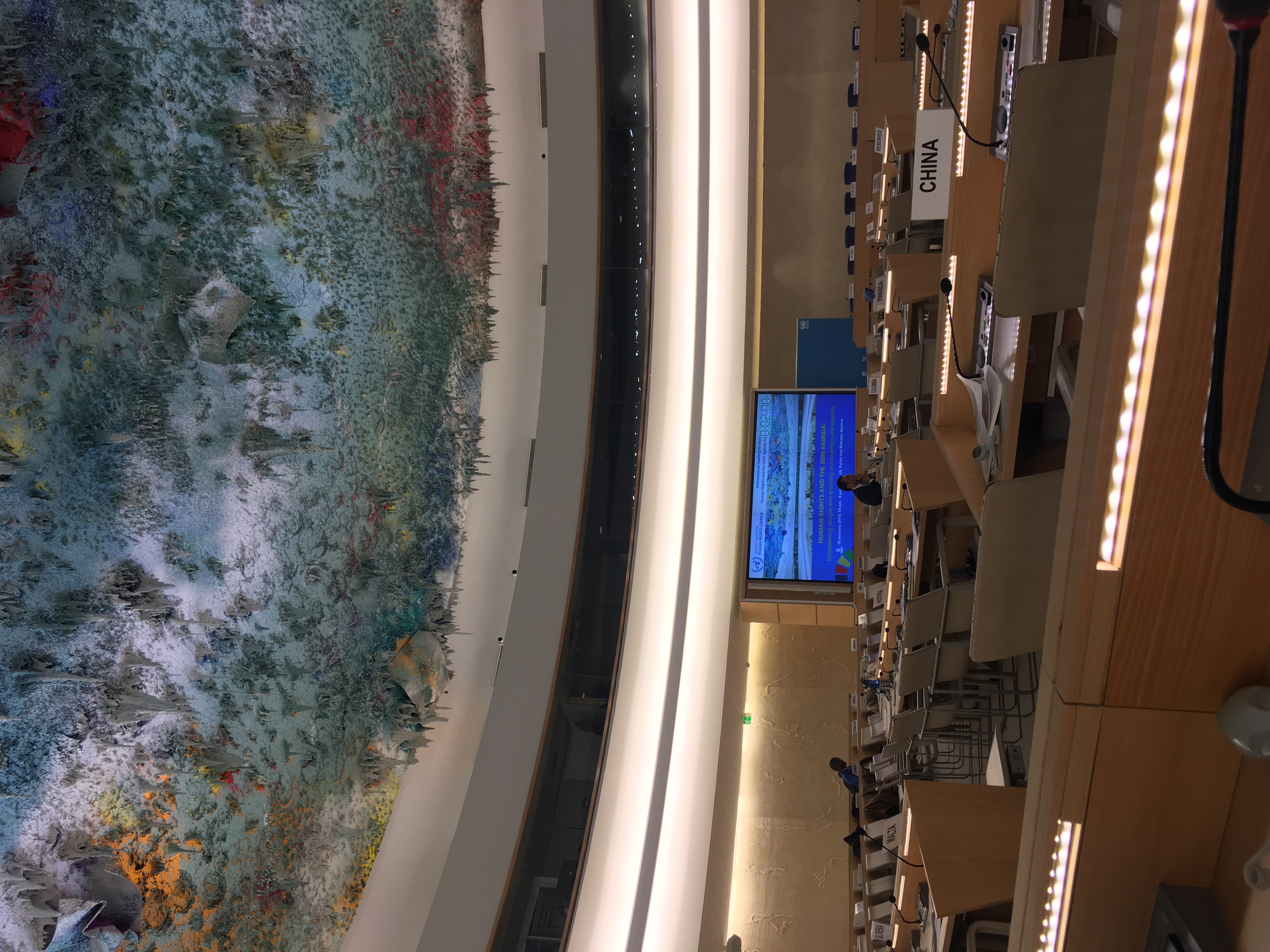 Job hunting after graduation
I graduated during covid and faced a difficult time with job hunting. I applied to more than 500 positions and had very few interviews. I wanted to pivot from the public nonprofit sector to corporate sustainability, but this was not an easy transition. Corporations were hesitant to hire someone with a public sector background, and they thought that I might not be able to handle the fast-paced environment. After months of searching, I finally landed an internship at Just Eat Takeaway.com in corporate sustainability. Currently, I work at PVH, which owns brands like Tommy Hilfiger and Calvin Klein.
My goal has always been to make a positive impact and help with the sustainability transition. I realized that while the public sector is important, it can take a long time to make a significant impact. The corporate sector, on the other hand, is more flexible and can achieve more in a shorter amount of time. I am excited to see how I can make a positive impact in this industry and help companies transition to a more sustainable future.
---
---