Guide on UAE 10-year Golden Visa as Software Engineer
🌈
💼 Software Engineer
⏳ Aug 2021
📍 Abu Dhabi,
UAE🇦🇪
🗣 English
Disclaimer: This guide is NOT an official guide on how to apply for UAE Golden Visa. This article is just my personal experience. Also, things might have changed since when I applied.
TL; DR: A step-by-step guide on a golden visa application for Abu Dhabi. I also included a simple analysis of its pros and cons.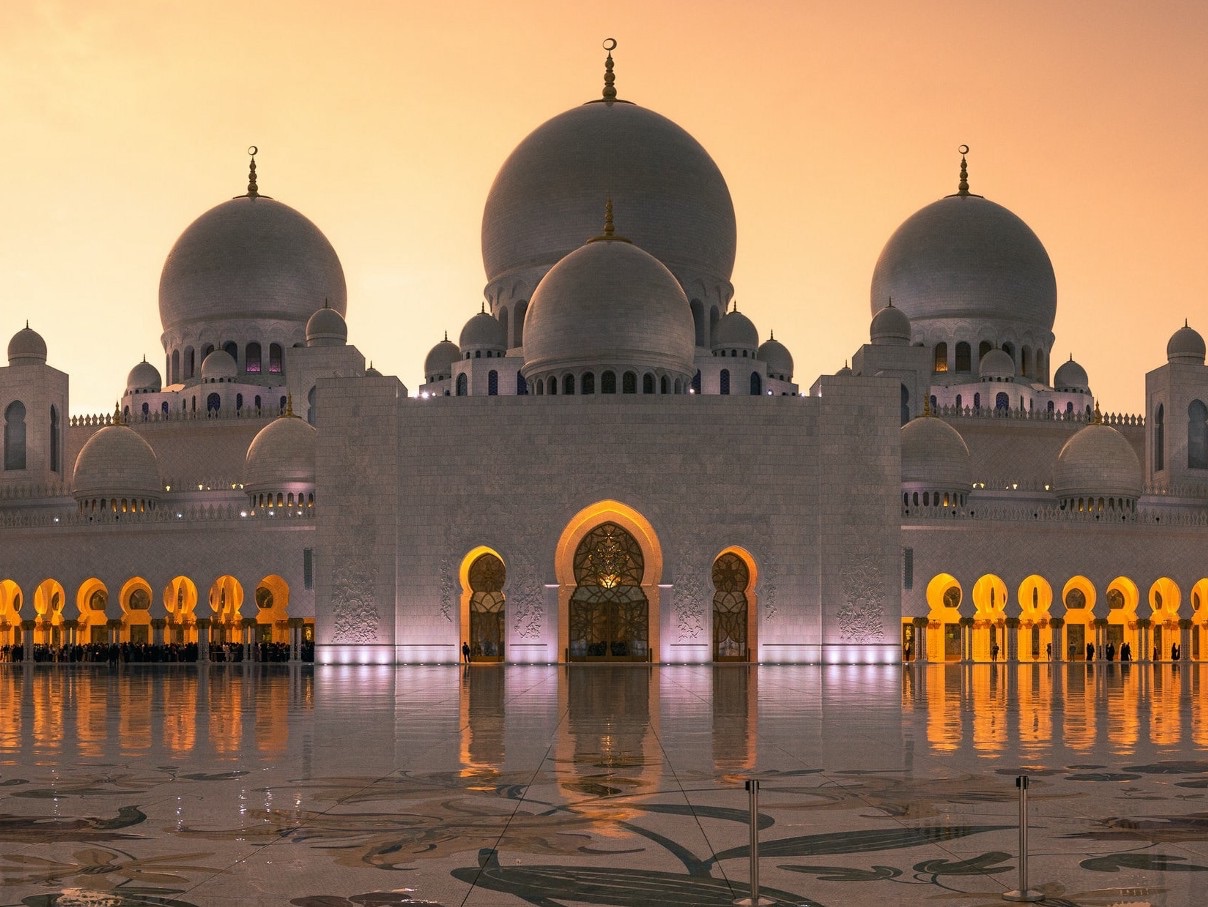 Emirates of application
First of all, you need to know which emirates you want to apply for the golden residency. The application processes for Dubai and Abu Dhabi are different.
Abu Dhabi: ICA processes applications

Dubai: GDRFA processes applications
I applied through Abu Dhabi because when I applied back in September 2021, Dubai did not fully implement the process for software engineers. I submitted an online application with Dubai's GDRFA but got rejected because of this reason "Certificate equivalency and certificate attestation Does not meet the requirement — Profession." If you are thinking of applying with Dubai's GDRFA, this guide might not be beneficial to you (Hint: feel free to stop reading from here and check on Reddit r/dubai as people also share info there)
Steps for golden visa application with Dubai's GDRFA
If you are thinking of applying with Dubai's GDRFA, here's an excellent article by Mudassir Shahzad
Steps for golden visa application with Abu Dhabi's ICA
(Reminder: Do not consult this part of the guide if you want to apply for Dubai)
My background information: When I applied for the golden visa, I had Bachelor's degree in Computer Science, and I already had it attested in the UAE. I have been working in Dubai as a software engineer for three years. (If you are applying while not being in the UAE, you will need to apply for another entry visa as well. Check ICA for more info.)
Here are the things I did to apply for the golden visa in Abu Dhabi
First, I applied for a nomination request on this ICA link with the category under "Specialists in the fields of engineering and science — computer engineering" (fee: 50AED). I submitted these documents: attested degree certification, salary certificate, CV, college transcript, and a job offer. The attested degree certificate is probably the essential document. Once you apply, remember to check the web page from time to time since it might not send you any notifications of updates.

Once I got approval for the nomination request, I canceled my current work visa. (fee: 0AED) (You might want to consult your employer about this step. There is no guarantee that everyone will get a golden visa even if they already have the nomination request approved. You might also need to cancel your medical insurance or sign an end-of-service letter.)

Once my employer canceled my previous visa, I received an email from ICA smart system that asked me to submit a Change Status request via a link in the email. (fee: 559AED).

I also submitted an Issue New Visa request on ICA (VISA — GOLDEN RESIDENCE — PERSONS WHO ARE TALENTED — ISSUE NEW VISA) (Fee: 305 AED). This step gave me a temporary e-visa with two months validity to have enough time to finalize the golden residency.

While I submitted the Change Status request, I also submitted a request to apply for Emirates ID on ICA. (fee: 1054 AED). You might need to log in to the ICA smart service web application for this step and the following ones to see the option to submit these requests. My Emirates ID application was on pause until ICA approved Step 7 of the Issue Residence request.

I also needed to do a medical test, which I booked an appointment at the Capital Health Screening Centre in Al Jazira Abu Dhabi. (fee: 350 AED)

Once ICA approved my Change Status request, I submitted this request on ICA "GOLDEN RESIDENCY (10 YEARS) — PERSONS WHO ARE TALENTED — ISSUE RESIDENCE" (fee: 1218 AED). Once I received this approval, I could "Print The Approval" on the ICA webpage. This approval showed me that the validity of my residence is ten years.

Once Step 7 was clear, my application for the emirates ID (Step 4) also resumed automatically. Now here is the last step: stamping the residency visa on my passport (fee: < 100 AED. I don't remember exactly.) To do this, I needed to print the Approval for Issue Residence on ICA from Step 7 (be careful here as it's the approval, not the receipt). Then I brought the approval with my passport to Emirates Post on Al Falah Street for visa stamping. For this, the passport is handed over to the respective immigration office.

After step 8, wait for 2–4 business days, and Voilà you will receive your passport stamped with the 10-year golden visa!

I received my new Emirates ID by delivery around one month afterward.

This additional step is probably wouldn't apply for most people, but just in case someone is in the same boat as me. My previous work visa was on my old passport, but I applied for a golden visa using my new passport info. However, somehow the golden residency falls under my old passport. I had to visit a typing center in AD to request "MOVE RESIDENCE TO A NEW PASSPORT." (fee: 160 AED). After I finished this step, I continued with Step 8 to stamp the residency on my passport.
Timeline for me
The following is a timeline of my applications on ICA. It seems pretty fast (one and half months, if I did everything correctly from the beginning), but you should probably budget more time for it.
Day 1: Submitted golden residency nomination request on ICA

Day 3: Got approval for golden residency nomination request on ICA

Day 32: Had my employer canceled my previous visa successfully

Day 32: Applied for Change Status and got it approved instantly

Day 32: Re-submitted for Issue New Visa and got it in 10 minutes

Day 32: Applied for Renew Emirates ID

Day 33: Did medical test for Emirates ID

Day 34: Got approval for Golden Residency — Issue Residence

Day 36: Sent my passport to Emirates Post for stamping

Day 40: Received my passport back with my residency stamp

Day 44: Received my new Emirates ID
Pros and Cons of a golden visa
Following is my take on the golden visa:
Pros:
Your residency is not tied to your employer, as you technically sponsor your visa. It offers excellent stability for people that consider the UAE home.

You can sponsor your family, including parents

Your residency is ten years and would automatically renew

You get some discounts
Cons:
The visa will nullify if you live outside the country for more than six months, the same as other visas. This condition is printed on my residency stamp, but I have not confirmed if it works like that. I would appreciate it if anyone had more information about this.

The total cost is around 4K AED for me. If you are applying for your family, then multiply that by the number of members. It is a bit expensive, albeit amortized cost is relatively low for ten years.

The application itself is complicated and time-consuming. There were multiple times when I faced weird bugs on the ICA website due to my new passport and some other random issues. I had to inspect the website's code to fix the problem. (Sometimes, I joked that it was a test to see if I was a genuine software engineer or not, LOL).
In the end, whether you apply or not depends on your personal preferences. I finished the entire application because I was halfway through and decided to complete it. However, if I had all this information beforehand, I might think twice about whether and when I would apply.
That's it. I hope this guide is helpful to you. Good luck!
---
---