How I became the only international student in my class at OCAD University in Canada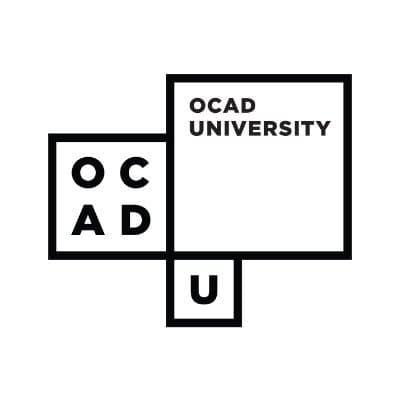 OCAD University
🦄
@magicalworkshop
from
Kazakhstan🇰🇿
💼 Bachelor of Design: Digital Features
⏳ Sep 2014 — Sep 2018
📍 Toronto,
Canada🇨🇦
🗣 English
✅ Student Visa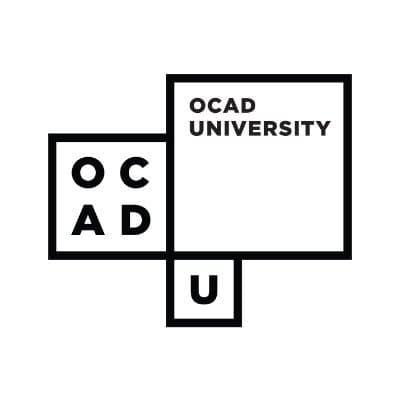 OCAD University
📍 Toronto,
Canada🇨🇦
🤓 4,000 Students
🌏 26% International
High School experience
I was born and raised in Kazakhstan, starting in the south and then moving to the capital city, Astana. Growing up, my parents were always searching for the best school for me, which led to me switching schools quite a bit. But as I got older, I decided to take control of my education and found a school that fit me best.
The Kazakh-Turkish school I ended up attending was unique in that it was co-ed and taught by high-tier teachers in Kazakhstan. It was there that I really started to discover my passions and interests. I learned that it's important to focus on your strengths rather than trying to fix your weaknesses. Like many ambitious students, I had dreams of attending an Ivy League school and earning a scholarship. To help me stand out and find my passions, I got involved in various social and volunteer projects. For example, I organized a New Year's event for children with heart disease and raised money to buy them books and games.
How I decided to pursue OCAD University in Canada
I remember having my heart set on attending an Ivy League university in the US, but my parents weren't sure if that was what I really wanted. They advised me to consider the entire college experience, even things like weather and city landscape, and ask myself where I would be happy. I was encouraged to think beyond just the Ivy League and consider safer countries, like Singapore or Finland. I wasn't interested in either of those options, but my boyfriend (now husband) and his mother suggested Canada. It was a good compromise because it had a similar culture to the US, but was also a safe option.
I started looking into universities in Canada, but I didn't know what major to study yet. My parents suggested going to an agency to help us, but I quickly learned that agencies were just promoting their partner universities. I took matters into my own hands and started searching for universities on my own. That's when I stumbled upon OCAD University, Canada's largest art and design university. I also had a limited budget, and thankfully, tuition fees were affordable.
I didn't know anyone who went to that university, so it was a bit leap, but when I received my acceptance letter from OCAD and I was over the moon.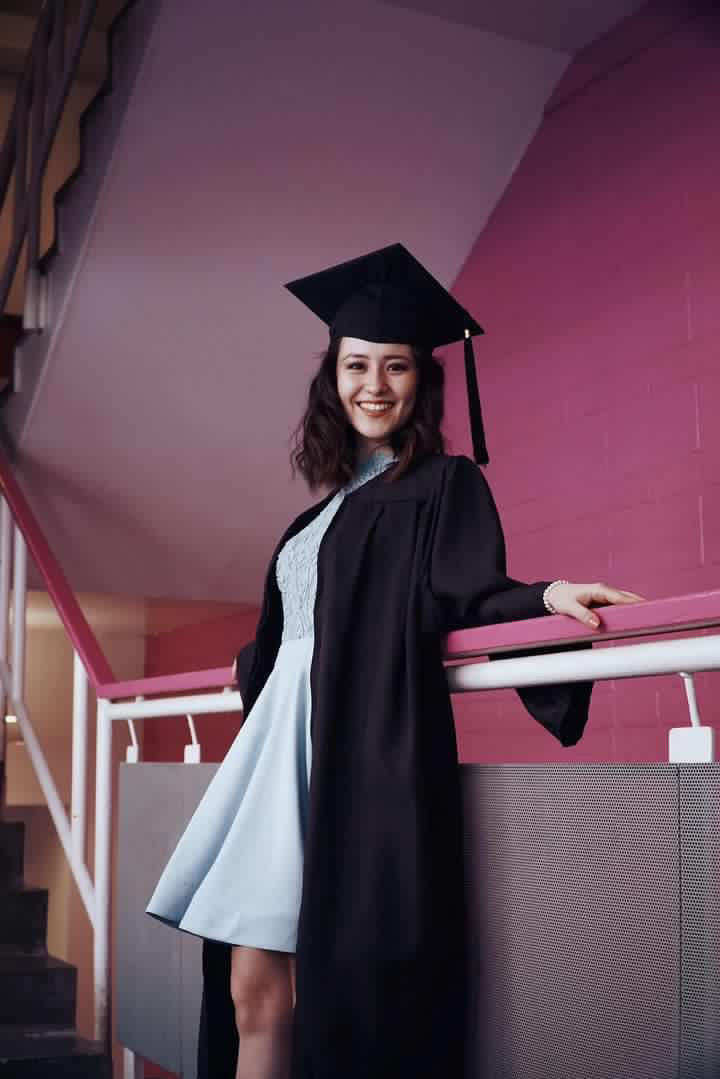 Application Process
Details of application steps are described on OCAD's website: https://admissions.ocadu.ca/apply/guide-admissions
First step - application documents
The application portal is similar to CommonApp, but a Canadian version that lets you apply to multiple universities in Canada. Speaking of documents, first of all, a good IELTS score of around 6.5 is very important. I also took the SAT, but my general score wasn't high enough to submit, so I went with my subject SAT scores instead. I took Math Subject Tests I and II, and my scores were high enough.
Along with my grades and recommendation letters from teachers, I also put a lot of effort into my motivational essay. I wanted to stand out from the thousands of other applications, so I read essays from students who were accepted into Ivy League schools to see what made them unique. I wanted to show that I was more than just a hard worker and a good student. I wanted to showcase my personality, creativity, and open-mindedness.
Second step - Design Portfolio
It was also mandatory to submit a portfolio for my university application. Even though I had no prior experience in design, I ended up including my works from Adobe Illustrator and After Effects that were part of the school projects or that I made for fun. The portfolio was digital and the university was very flexible about what could be included.
When compiling my portfolio, I didn't want to solely focus on my art skills. Instead, I wanted to showcase my personality and the thought process behind each project. Even if the projects themselves weren't the best, I included a short message explaining my vision and perspective for each piece.
Third step - Interview
Some of my classmates reported that they also had a third step, which was an interview where they were asked questions to assess their attitude. However, I didn't have this step and got my admission without an interview.
How students are evaluated
I found that what helps you get in depends on the major you're applying for. For some majors, grades are crucial as the acceptance rate is very low, while for others it's the skills that are important. For example, graphic design majors have high portfolio requirements. But other majors, like mine, they are more inclusive and focus on the fit, evaluating the person as a whole, rather than just their skills and grades.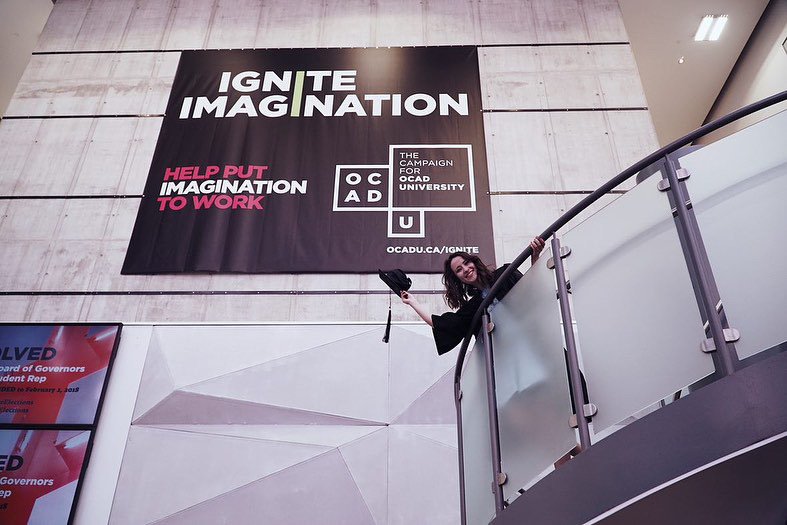 Tuition fees and Living costs
The tuition fees for my major were CAD 19,000 per year, which is now around 14,000 in US dollars. This was relatively cheaper compared to other universities like the University of Toronto, which cost CAD 40,000+ per year.
Living in Toronto, a pretty expensive city, was difficult as I had to find a safe and affordable studio apartment, which I eventually rented for CAD 1200. My university does not have a campus and dorms for students, so I lived in the city.
The university itself didn't offer any scholarships, but I was told there were some Canadian scholarships available. I also know that other universities like the University of Toronto and York University offered scholarships and stipends for international students.
How I picked my major Digital Features
Digital Features is basically a multidisciplinary field that combines tech and design. It was a mix of electrical engineering and different types of design, like product design and graphic design. The goal was to expose us to all sorts of things and teach us how to learn, so we could follow our passions and build a T-shaped career.
As a teenager, I had a tough time figuring out my talent and passion. But then I read Ken Robinson's book, "The Element," and it changed my life. It says that we don't have to be good at just one thing, but we should follow what we're passionate about and what gives us energy. By asking ourselves the right questions, we can discover who we really are. I found Digital Features to be the perfect fit for me!
Co-op Programs
My university offers co-op programs where students can get valuable work experience. These programs are very popular in Canada, maybe in all of North America. I got to work with some big names in the industry, including Ubisoft, the city of Toronto, and IMAX. Fast forward to today, I'm now a product designer working remotely for a Canadian and Dubai-based FinTech startup. I'm very grateful for the hands-on experience I received through my co-op programs!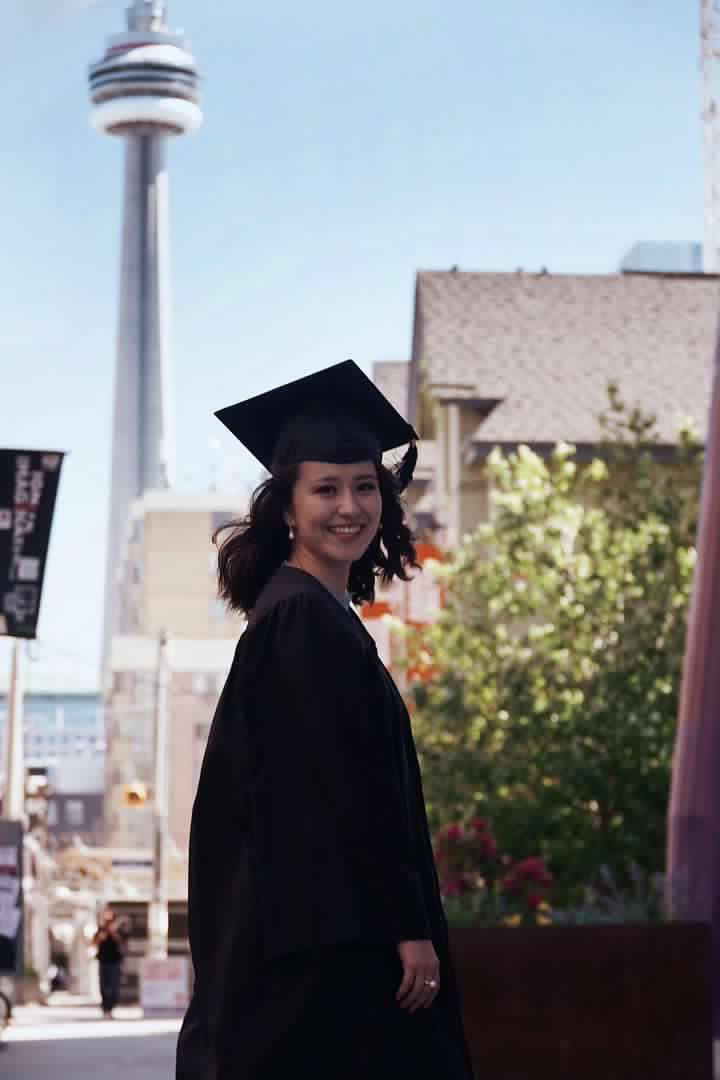 Life after graduation
The university has been very helpful even after graduation. They kept sending me emails about different career fairs and job opportunities. As an international student who studied full-time, I was eligible for a three-year working permit even if I hadn't found a job yet. Of course, I couldn't just sit around without a job, so I applied for a variety of jobs in areas like wearables, graphic design, editorial magazines, and product design for startups at the seed stage. It was a random mixture of possibilities, but I wanted to see what would happen.
At the same time, I was in a relationship with my boyfriend, who I came to Canada with. Together, we started thinking about our long-term vision for our lives. We realized that we didn't want to pursue a traditional career path in Canada and got interested in entrepreneurship. Living in Canada seemed like a good idea at first, but the thought of being stuck here for 7 years waiting for citizenship was daunting. I eventually realized that returning to Kazakhstan would give me an opportunity to experience entrepreneurial life while having a strong support system back home.
Once we returned home, the pandemic hit and I decided to get a remote job in a startup to keep growing and learning. I ended up getting hired by humbleteam, a big European design agency. I then switched to FinTech, where I am now a Senior Product Designer leading the design team. I also have small projects with my husband in tech startups, including a science-based one where we are building the MVP. All of my projects are an endless journey of exploration!
---
---