How I got into a South Korean university to study Media in English
Woosong University
👩
💼 Bachelor: Global Media & Communication Arts
⏳ Aug 2022 — May 2026
📍 Daejeon,
South Korea🇰🇷
🗣 English, Korean
✅ Student Visa
Woosong University
📍 Daejeon,
South Korea🇰🇷
🤓 13,000 Students
Hi all! My name is Ilsiya. I'm 18 and I'm from Petropavlovsk, Kazakhstan. Now I'm a freshman at Woosong University in South Korea, Daejeon city. My major is Global Media and Communication Arts.
Journey to a university abroad
Since childhood, I have been interested in art and creating anything, be it stories, drawings, or needlework. I had room for creativity not only because of my desire to make stuff, but also thanks to my parents. They supported my interests and helped in my improvement. Since I liked doing different things, choosing a specific direction was far from easy.
In the 9th grade, I began to think about higher education. My brother has already completed his studies abroad and therefore I wondered if I could enter a foreign university as well.
It seems to me that grades 8-9 are the best time to start preparing for the university and choosing a faculty. I became more aware of the world during high school and delved into certain areas, mainly volunteering for environmental protection and media. The latter eventually became my current choice of program.
Also, I began to create projects and actions in which schoolchildren could take part. One of the difficulties that many students face is finding projects, internships, and opportunities. I eventually came up with the idea of ​​​​opening my initiative.
There were many factors, but one of the most significant was my father. His disease, multiple sclerosis, began to worsen even before I was born, so from early childhood, I remember how he switched from a cane to crutches, and then to a wheelchair. As a result, his legs are now paralyzed, and he got many health problems. Over time, he stopped leaving the house. I wanted to help him find friends, at least through the Internet. And so the Study Buddy online platform was born.
I created a platform to promote inclusive education and help students in their studies. This is one of the most valuable experiences in terms of creating projects. More than 100 volunteers have joined us, and several interest clubs have been created. We also began a mentorship project for children with special needs.
As I saw how media can greatly influence people and spread awareness about crucial topics, I finally decided on my major - media arts.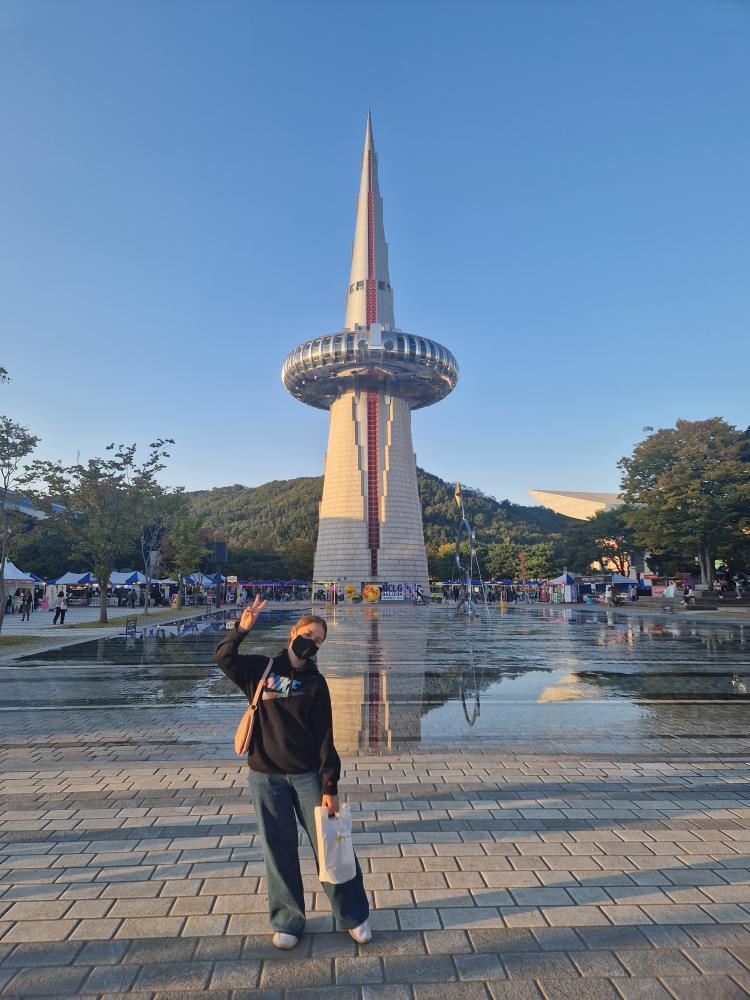 Admissions Process & Scholarship
The admissions process was very stressful. The main advice that I followed and what I would recommend to those who are going to study abroad is to choose several countries where you want to study and make a balanced list of universities. In my case, I entered many US universities (the University of Oregon, Saint John's University, Duquesne University, and others), as well as Canada and Germany for English-language courses. However, the scholarships the universities gave me were not enough. In Korea, I managed to get a good grant. The scholarship covers 70% of my tuition fees.
Life in Korea
I like Korea because the country has a lot of advantages for international students. There is a certain atmosphere for learning - study cafes, special events for students, and prospects in general. My university held various festivals with Korean stars. It also offers many opportunities for self-development like student clubs and organizations. Plus, Woosong has a lot of international students from the foreign exchange programs and English-speaking departments it provides.
South Korea is a small but insanely beautiful country. I especially enjoy hiking here. Our campus is surrounded by hills and mountains.
I also got to visit Seoul and Busan. By the way, we went to Busan with my media faculty to the International Film Festival, which was undoubtedly a great experience. Daejeon, the city where I study, is not that big, but there are many interesting places, so it is not as boring as it might seem.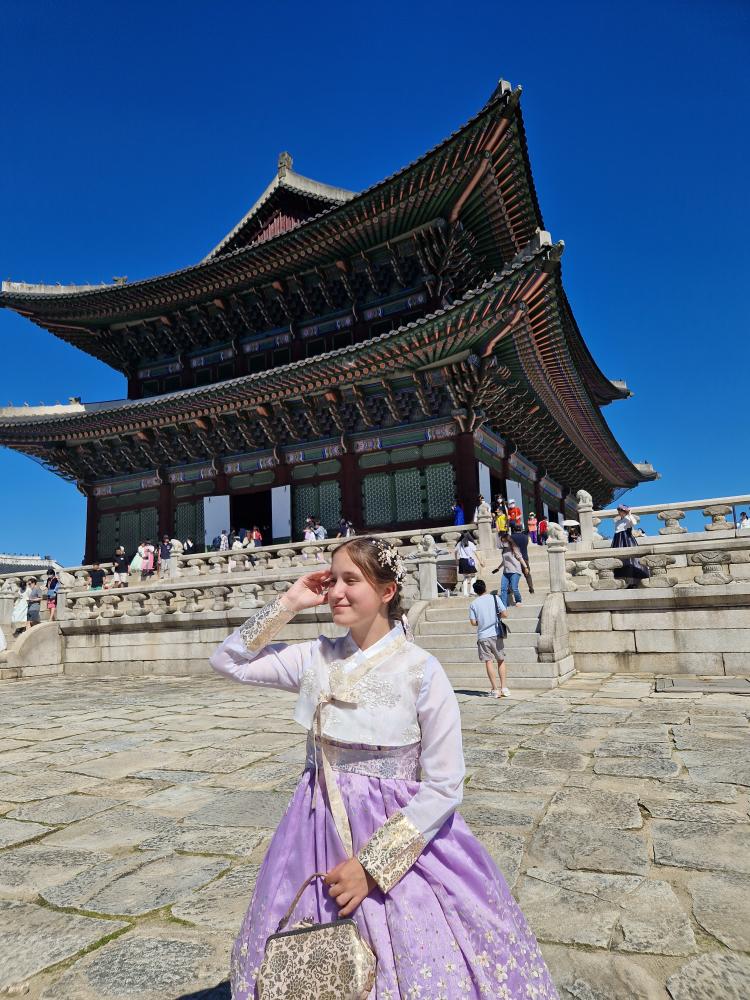 Professors at Woosong
What surprised me is that many professors help students outside the curriculum. They can pay for lunch, help with a personal issue, and offer advice. My professors are from different countries, so it is interesting to learn about the cultures and traditions of other nations.
Difficulties in my first year
During this year many significant things happened to me. I think this applies to all students. I was especially affected by my departure - homesickness, regular phone calls, and feelings of loneliness - sounds like the standard package of students who left their homes.
No matter how difficult it is to get used to a new environment and get out of your usual comfort zone, all this helped me in my personal development. Thanks to the support of my family, I believed in myself. I am glad that I started college applications early enough and now I can help others with this. Studying and overcoming difficulties to be a student in Korea was worth it.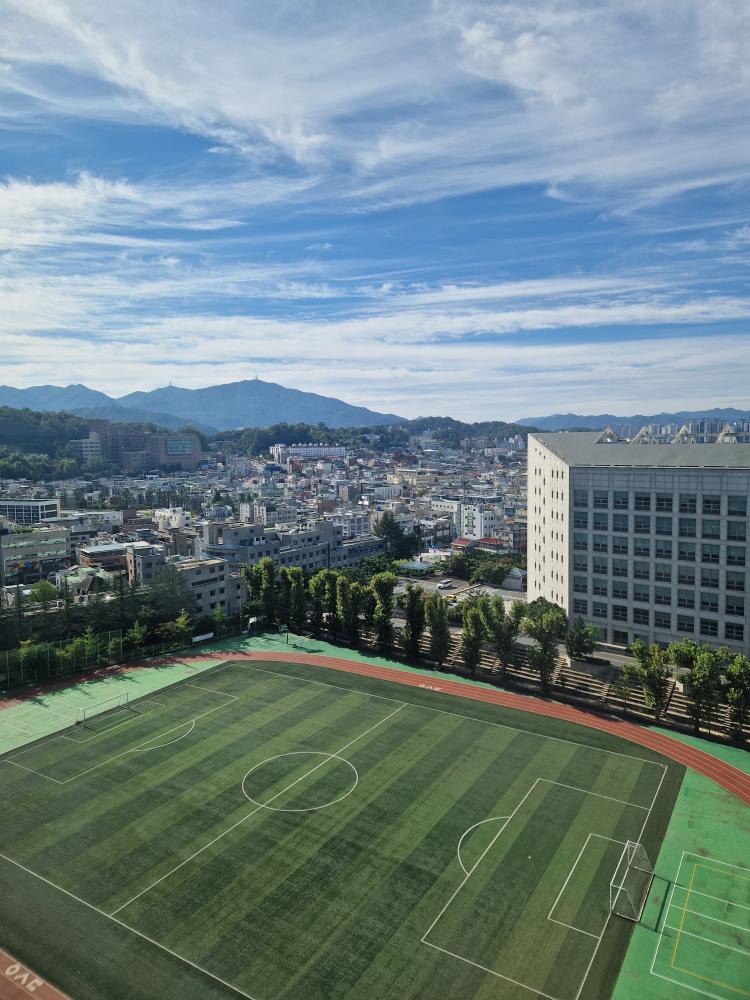 Advise for applicants
There are a few things I'd like to advise those people who just started their applications. Don't put pressure on yourself. Don't lose your health while ignoring sleep due to another essay and don't limit communication with family and friends. Though you will be enrolled, you will not feel satisfied, as you experience burnout. I believe balancing the educational process and ordinary teenage life is vital. Do not forget your loved ones and your interests.
After all, the most important thing is to stick to your values and be your own best friend.
---
---