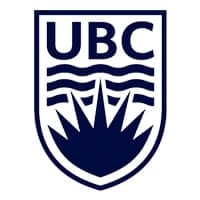 University of British Columbia
🥰
💼 Bachelor of Arts
⏳ May 2023 — Apr 2027
📍 Vancouver,
Canada🇨🇦
🗣 English
✅ Student Visa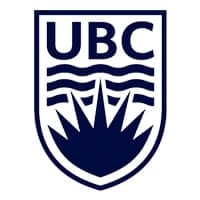 University of British Columbia
📍 Vancouver,
Canada🇨🇦
💰 Merit Scholarships
🤓 52,000 Students
🌏 27% International
Currently, I am finishing up at Nazarbayev Intellectual School in Shymkent, focusing on physics, computer science, and geography. In eighth or ninth grade, I noticed that many of my school's graduates went to study abroad, and this idea ignited a spark in me.
I applied to universities in several countries, specifically Canada, Korea, Turkey, Hungary, and the USA. In total, I sent out about 50 applications, give or take. In the end, I received an acceptance from UNIST, where they only offer full-ride scholarships to 15 or 25 students a year, and I am one of them. Besides, I got accepted to ELTE University in Hungary, Northwestern University in Qatar, and of course, UBC. After receiving first acceptances from my dream universities, I did not bother trying elsewhere and turned down some interviews.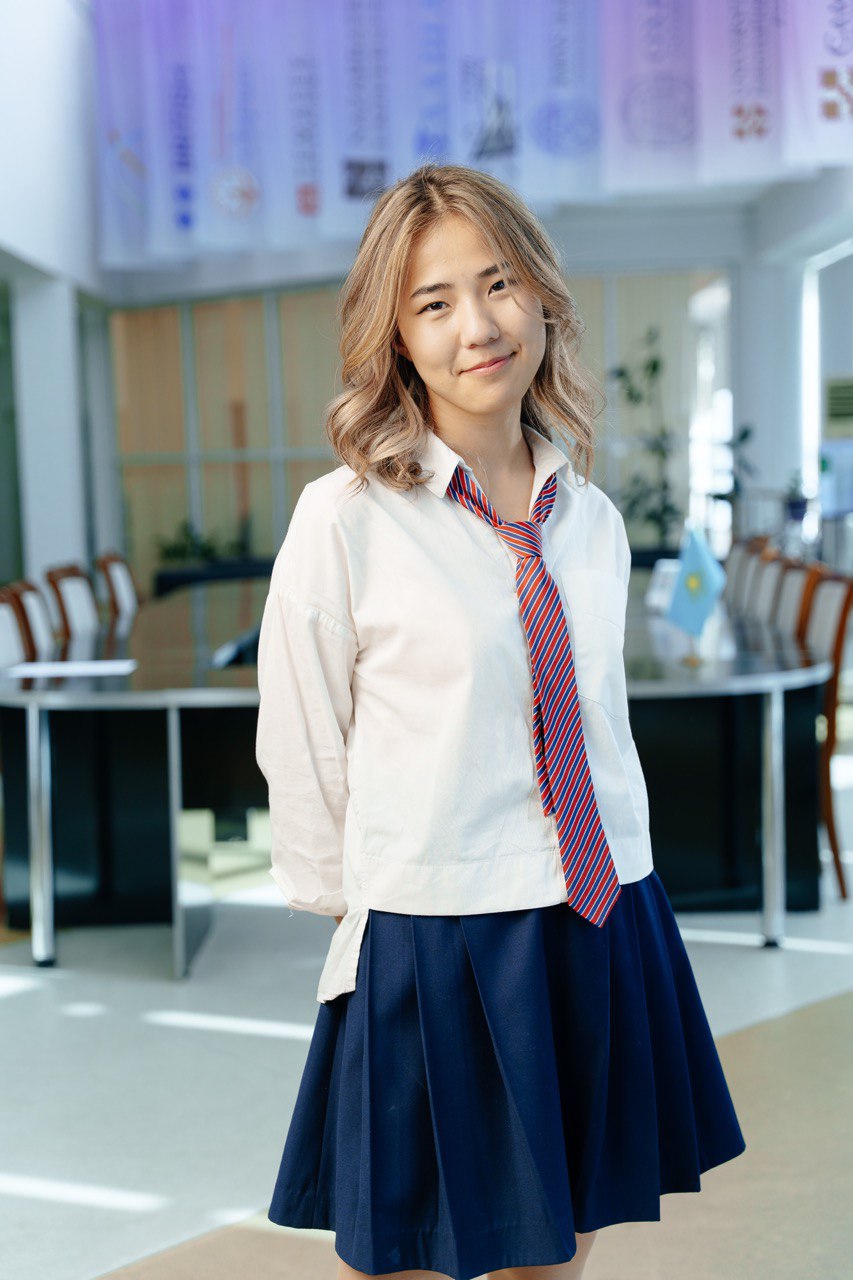 Why I chose UBC
Several aspects attracted me to this university. Firstly, I've never been abroad, and UBC has a relatively large number of Kazakh students, plus a friend of mine is already studying at UBC, which makes the idea of moving less terrifying. The university has good food, amazing nature, and a moderate climate. The city of Vancouver is very beautiful. Overall, the atmosphere there matched my expectations. Initially, I wanted to study in the USA, and UBC was close to that, as part of the Western community.
I was admitted to the Faculty of Arts, which provides great flexibility in choosing disciplines, and I really appreciate it. Overall, the university has high rankings, strong professors, and an excellent co-op program with companies.
At first, I had some fear about interacting with people abroad, finding friends, and so on. But after I received an invitation from the International Scholars Community (a small community of international students receiving financial aid), one of the girls immediately reached out to me, and we had a Zoom call. We had similar stories and goals, and I felt confident that I would find friends in this small circle. At the same time, UBC is a huge university with about 50,000 students. And in case I want to broaden my horizons in my second or third year, UBC will have all the opportunities for this.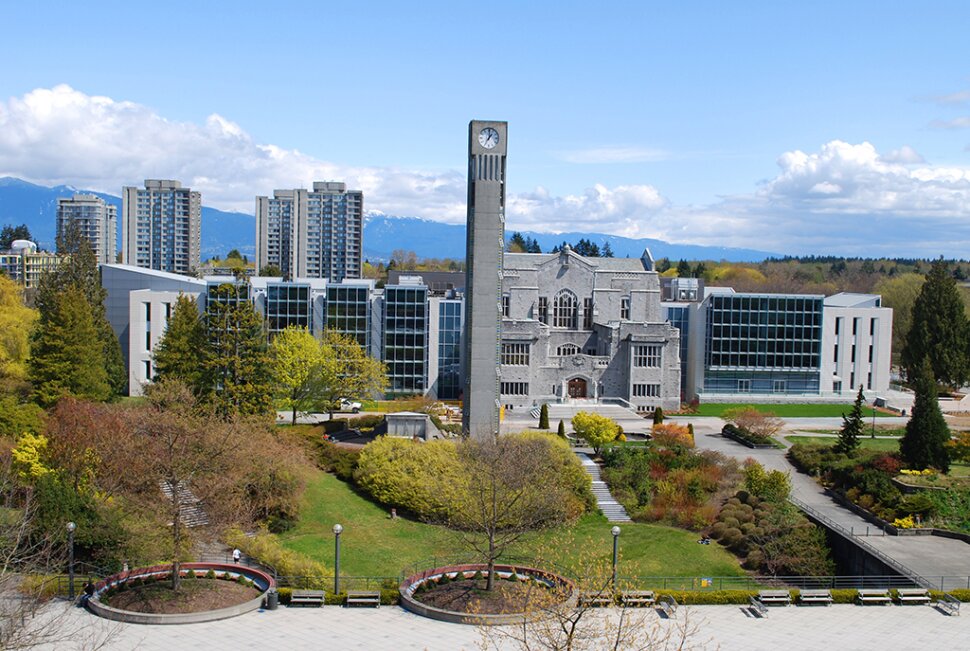 UBC Scholarship - International Scholars Program
The International Scholars Program offers several types of awards. I received mine for leadership. There are awards for people whose English is not perfect, but who have shown themselves to be excellent candidates, or for those who have experienced war. There's also an award for social contribution. Each of them is valuable in its own way.
I received full coverage of my costs, including tuition, fees, books, meals, and housing. All scholarship recipients who are international students get single rooms and the best meal plan. Some other expenses are also covered, including insurance, dentistry, travel, personal expenses, and transportation. They even provide me with funds to purchase equipment, blankets, winter clothes, as well as orientation sessions and winter holidays. The total scholarship amount is around $70,000 a year for 4 years. However, I pay for the first flight from Kazakhstan to Canada and the visa myself.
It's important to know that some programs, such as dual degrees and joint programs, are not covered by this scholarship.
Students from all over the world apply for this scholarship, and this year only 19 people received it.
How to apply
The UBC website provides a detailed description of the application process: https://you.ubc.ca/applying-ubc/how-to-apply/application.
There's a convenient website, EducationPlannerBC, which acts as an alternative to the Common App. This site features about 12-13 universities to which you can apply.
Applications to different universities can vary. At UBC, for example, I had to write several short essays on different topics, describe my extracurricular activities, and justify my choice of major. This was the university application, without a scholarship request. As for recommendation letters, I clearly remember submitting them for the scholarship application, but not to the university itself. About a month after submitting the application, they will ask you to provide your IELTS scores and a transcript of your grades.
If you are applying for the International Scholarship, you will need to fill out a separate application. First, you apply for the scholarship (around mid-October), and then to the university itself around December. The scholarship application requires financial information, including the number of family members, income, expenses, etc. This information needs to be confirmed in February. Other than that, the two applications are similar, and as they are reviewed by different committees, you can submit the same application with some modifications.
The scholarship application is free to submit, but there is an application fee to apply to UBC, and unfortunately, there is no fee waiver.
The speed of getting a response from the university depends on how quickly the transcripts are sent, as the application process is rolling. After you send the transcripts, you will get a response from the university within two to three weeks, and scholarship responses come around April.
Nomination
Participation in the International Scores requires a nomination from your school, with a few people from each. The nomination process may vary in different schools, depending on the teachers. All this usually happens in September, and the selected individuals are required to apply for the scholarship itself, meaning it's no longer possible to back out.
There's a nomination form filled out by your counselor. It's very important for it to be well-written.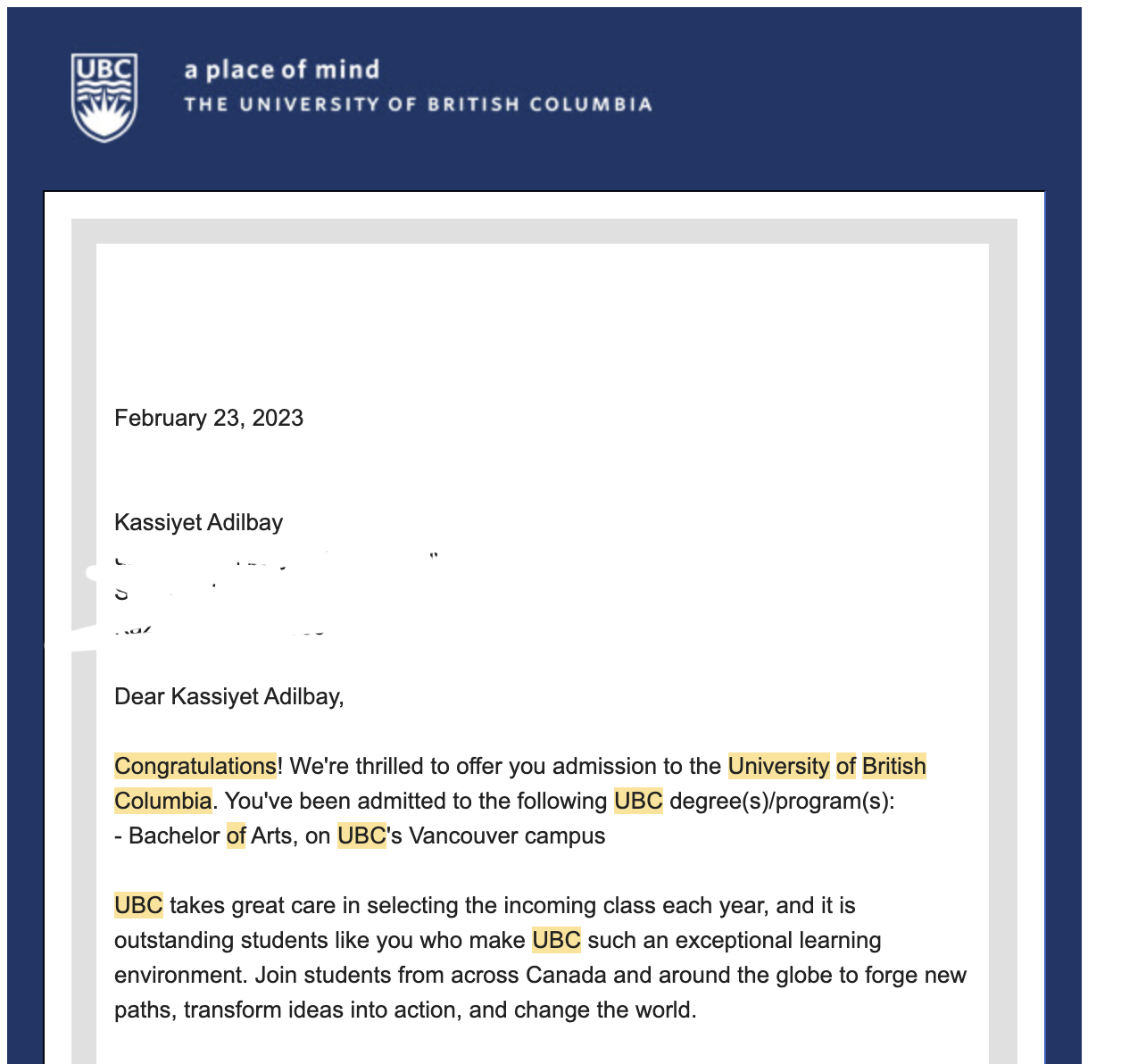 Differences from applying to the US
Overall, the application process to UBC is simple, especially compared to applying to American universities, where a pile of different documents needs to be uploaded.
However, it's important to remember that in Canada, you apply for a specific major, and the courses you take at school should correspond to this major. Here, UBC is more similar to an American university, where much attention is given to extracurricular activities and achievements. But I know people who applied to the University of Toronto, and their application wasn't considered, despite they paid the application fee, simply because the courses they took didn't match.
Grades, IELTS, and extracurriculars
My GPA is 5 out of 5, and my IELTS score is 8.0 out of 9. I also had an SAT score of 1500 out of 1600, but I used that for applications to the US and Korea, but not Canada, as it wasn't necessary.
In terms of extracurriculars, I was the president of the student council. I held this role for 4-5 years, and it was an important aspect of my school experience, during which I tried myself in a leadership role and did a lot of valuable things for the students of our school. In particular, I emphasized that in 11th grade, when we returned after quarantine, I organized events to help students adapt to life after quarantine.
I also had a project related to the Kazakh version of Wikipedia. I started writing articles in Kazakh in 7th grade, and currently, there are 500+ articles there.
I also made films that covered various topics. I created a separate website for my art portfolio and left a link to it in my application. However, the site stopped working at some point, and I found out that no one ended up viewing my work.
And lastly, I noted that I was involved in starting up businesses during school time.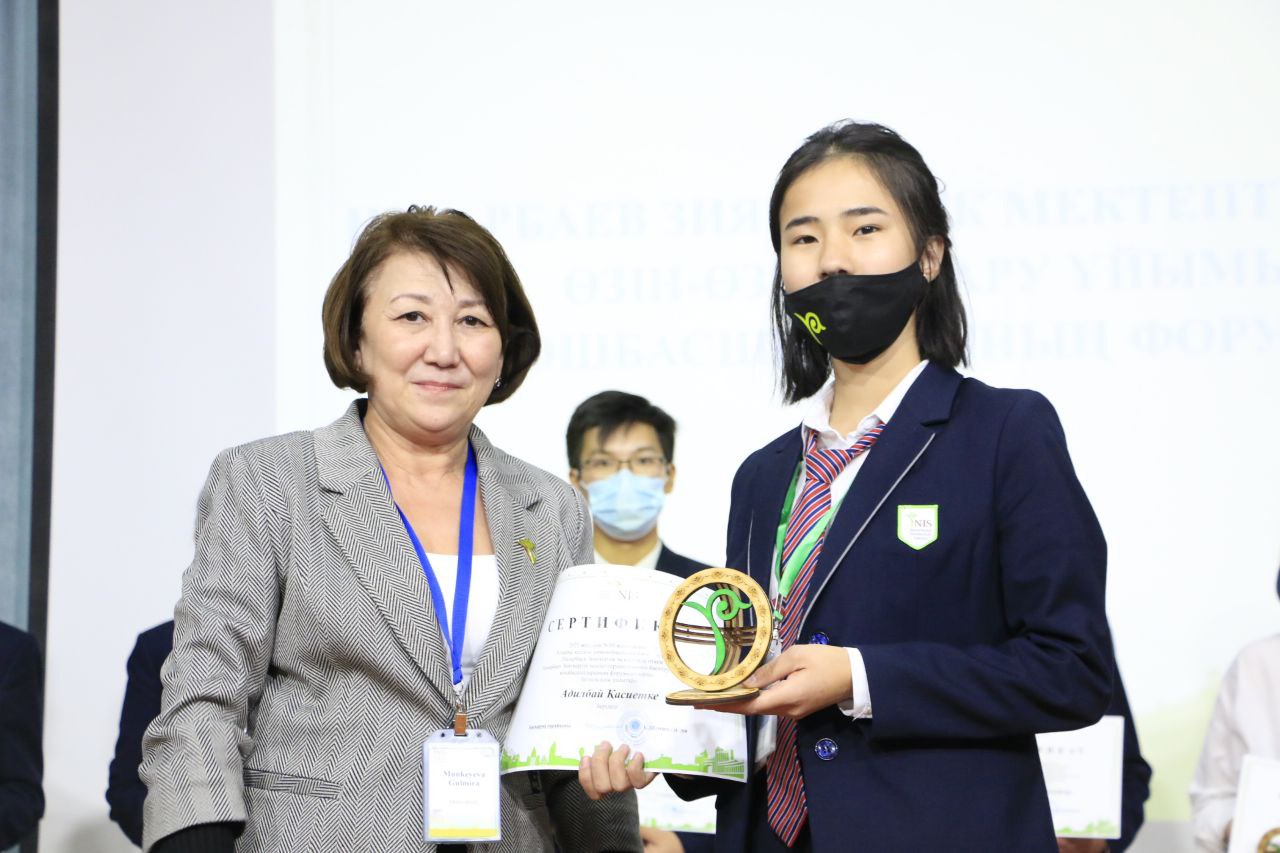 Pre-Collegiate summer programs
I attended several summer programs from Stanford and Northwestern University in Qatar, and all of them were on a scholarship. The programs were conducted entirely online due to quarantine.
I got into the Stanford program in 9th grade when I wasn't very fluent in English, and as a result, I didn't understand a lot of things. I was told that the program would be related to AI, but it turned out to be more related to Python, which I didn't know at all then. Overall, participation was free, so I don't regret anything.
If you can afford to participate without financial difficulties, that's, of course, great. But I think investing your money in something else might be more beneficial. Other free resources, such as Coursera or YouTube channels, may be more useful. When I participated in the Stanford program, I also self-studied JavaScript. This course turned out to be much more beneficial to me than the Stanford program. All the basic things I studied over the next four years were related to this course.
Tips for applicants
For UBC itself, the most important things are excellent grades and the right courses that meet all the requirements. As in the US, it's very important to pay attention to your personal brand and be able to present yourself well.
As for the International Scholars Program, since only 19 people made it through, I don't know why they accepted me specifically. I doubted my own application but eventually submitted it. It's better to submit something than not to apply at all. Even if you want to double-check every detail, it's important to remember that done is better than perfect!
---
---