How math competitions led me to study Math and Computer Science at MIT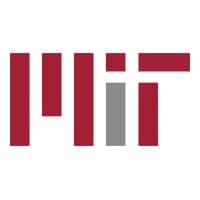 Massachusetts Institute of Technology (MIT)
💃
@aruzhana
from
Kazakhstan🇰🇿
💼 Bachelor: Mathematics & Computer Science
⏳ Aug 2018 — May 2022
📍 Cambridge,
US🇺🇸
🗣 English
✅ Student Visa (F1)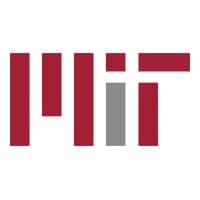 Massachusetts Institute of Technology (MIT)
📍 Cambridge,
US🇺🇸
💰 100% Financial Need Met
🤓 11,000 Students
🌏 33% International
My High School years
I went to a national physics and math school in Kazakhstan which had a great reputation for being top-notch in those subjects. Before that, I was at the 165th Lyceum, which was also known for being strong in math. That's where I started participating in math competitions, which became a big part of my middle and high school experience. These competitions played a major role in my college applications.
My Decision to Study Abroad
The thought of studying abroad first crossed my mind in fourth grade when my brother embarked on his studies in the United Kingdom. Initially, it felt more like my parents' dream than my own. As he went through the application process, I began considering the possibility of studying in the United States or England as well. However, I didn't actively pursue this idea until later in high school.
It was during my involvement in math competitions, such as representing Kazakhstan on the national team and participating in international math olympiads, that I realized I had a strong chance of gaining admission to a top college. Through conversations with older peers who had also competed and applied to colleges abroad, I started seriously considering the idea for myself.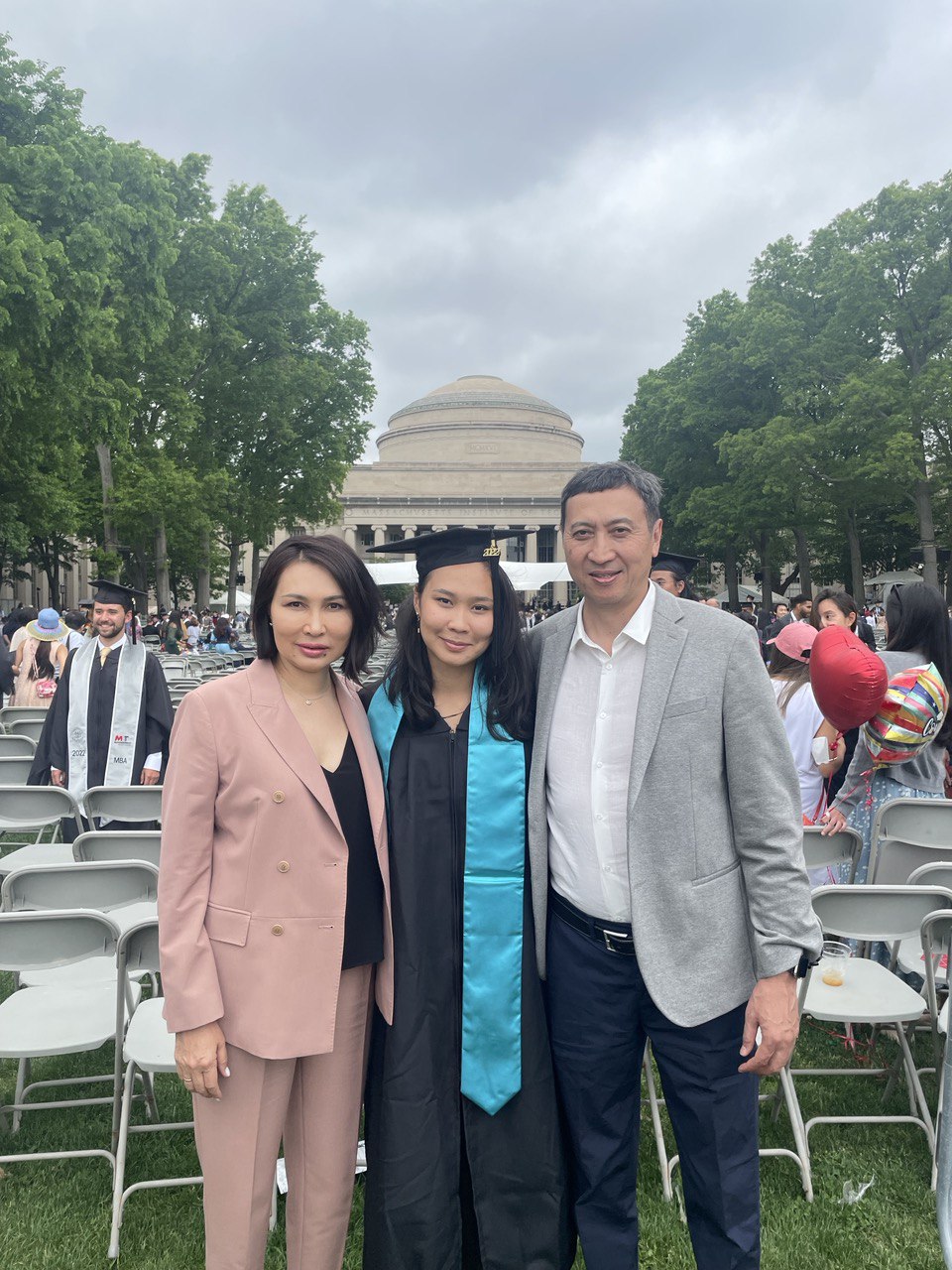 My interest in math
I consider myself lucky to have incredibly supportive parents, especially my mom, who played a pivotal role in my education. From a young age, around five years old, my mom noticed my natural inclination towards math. We would solve logical problems together at home, fostering my passion for the subject.
Things became more serious in fifth grade when my mom actively sought out teachers to train me specifically for math competitions. This was somewhat unconventional at the time, as most kids didn't start competing until seventh grade or later. Nevertheless, my mom persisted in nurturing my love for math and finding opportunities for me to study and prepare.
As I began to excel in math competitions, the momentum continued to grow. With each achievement, my training became more dedicated. Initially, it was driven by my pure enjoyment of math, but as I garnered notable results, there was an increasing expectation for me to perform well in subsequent competitions. The journey became more focused and serious.
Maths Olympiads
In 7th grade, I achieved a silver medal in the Kazakhstan National Olympiad, which was a significant milestone for me in math competitions. This accomplishment opened doors for me to participate in international competitions. In the same year, I also received another silver medal at the Junior Balkan Math Olympiad.
In 8th grade, I took part in several competitions that served as stepping stones towards the ultimate goal: the International Math Olympiad (IMO). To qualify for the IMO team, I had to perform well in various competitions, including the national competition, the International Zhautykov Olympiad in Almaty, the Balkan Math Olympiad, and other regional events like the Asian Pacific and China Western Olympiads.
Starting from 9th grade and continuing through 10th and 11th grade, I proudly represented my country at the IMO for three consecutive years. Additionally, I want to highlight my achievements at the European Girls' Math Olympiad (EGMO), which holds great significance to me. EGMO serves as an important platform for girls in math competitions, where they have been traditionally underrepresented. I earned gold medals in both 10th and 11th grade at EGMO, making it a particularly meaningful accomplishment.
Summary of my Olympiads
IMO (International Math Olympiad): 2016, 2017 - bronze, 2018 -silver

EGMO (European Girls Math Olympiad): 2017, 2018 - gold

BMO (Balkan Math Olympiad): 2016 - gold, 2017 - silver
Being a girl in STEM in Central Asia
I faced several challenges due to my gender. Without speaking negatively about our government, there were instances within the administration responsible for funding and organizing national Olympiads where some individuals showed bias against me simply because I was a girl. This discrimination became evident during the selection camps, where I competed alongside twelve boys. As the only girl, I had no other choice but to spend time with them, which caused issues.
There was one person who strongly objected to me being associated with the boys. According to her, as a representative of our national team, I shouldn't be behaving that way. This situation took a toll on me mentally as I worried about the potential impact on my opportunities.
Despite the difficulties I faced, I was fortunate to have supportive parents. This is not always the case for girls in similar situations. Some girls face a lack of support from their parents or friends, leading to discouragement and misguided efforts. I recognize that I'm fortunate in comparison. However, I can see that progress is being made.
My success in competitions brought about positive changes. The administration started giving more opportunities to girls, and it's great to think that my presence may have encouraged more girls to participate in math competitions!
Colleges I considered
During the summer before my final year of high school, I started working on my college applications, albeit a bit late in the process. With a strong background in math competitions, I felt confident about applying to prestigious colleges. I submitted applications to universities in the United States, Canada, Singapore, and Hong Kong. In each country, I chose the top two colleges, except in the US where I applied to eight schools. Given more time, I would have done additional research to find colleges that aligned better with my personal interests and values. However, at the time, my focus was on US colleges with renowned math programs since I planned to pursue math as my major. My top choices among US colleges were MIT and Stanford.
Application stats & extracurriculars
I had a perfect GPA and my test scores were:
TOEFL: 101

SAT Subject Math II: 800

SAT Subject Physics: 770

SAT: 1450 (EBRW: 650, Math: 800)
In terms of extracurricular activities, my main focus was on math competitions, which played a significant role. Additionally, I pursued painting as a hobby from a young age, and during the application process, I collected my artwork and organized an exhibition at the Kasteyev Museum in Almaty. I also engaged in various sports activities, including swimming and table tennis, but primarily for health and enjoyment rather than at a competitive level.
Furthermore, I was involved in advocating for participation in the European Girls Math Olympiad. This activity served as a social project of sorts. Lastly, I ran a page on VKontakte with 1k~2k followers where I collected stories of math olympiad participants.
MIT Application
The MIT application is different from the Common App, and I really appreciated it. I was relieved to discover that their application process was streamlined, consisting of only two 100-word essays and three 200-word essays. Surprisingly, there was no personal statement required. As someone who struggled with lengthy essays, I found this approach much more manageable and less stressful. It allowed me to convey my thoughts concisely, without the need for embellishment.
More details on the MIT application: https://mitadmissions.org/apply/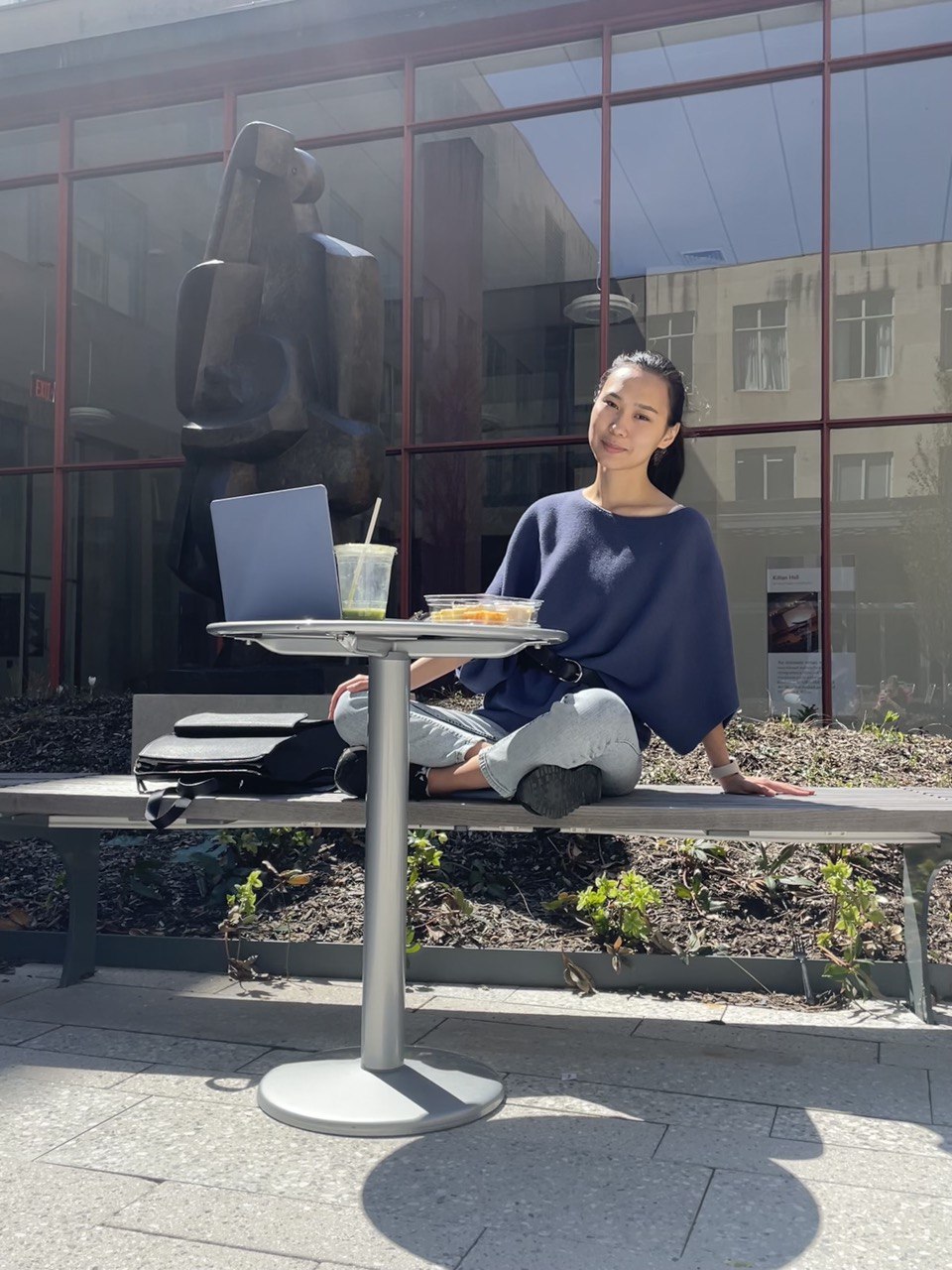 What MIT students are like
MIT students are seriously smart and incredibly hardworking. They go above and beyond when it comes to putting in the hours and effort. But it's not just about being diligent—these students are also insatiably curious. They take on a ton of classes, dive into research projects, and get involved in all sorts of activities. They just can't get enough knowledge and new experiences.
On top of that, MIT students are very creative. They love taking on projects just for the fun of it and to make a positive impact on their community. You'll find them working together on cool things like collaborative murals, augmented reality workshops, and even creating student-led lounges.
But here's something really cool about MIT students: they're all about sharing. They freely pass on their knowledge and creations, and the school itself is all about open-source initiatives. Its all about spreading education far and wide, with things like open courseware and accessible lectures available to everyone.
Last but not least, research is a big deal to MIT students. Many of them go on to pursue graduate studies, and the campus is full of exciting research opportunities. They're all about exploring and pushing the boundaries of scientific discovery.
Workload at MIT
The workload at MIT is manageable, as students have the independence to choose their classes and workload. However, there is a culture of overcommitment, where students tend to take on more than necessary, such as double majors, research projects, leadership roles, and social projects. This can lead to a pile-up of responsibilities and pressures.
While there is a reputation for partying hard, not everyone follows that path. Some students prioritize their well-being and maintain regular sleep schedules. Personally, I made an effort to avoid overcommitment and take care of my mental health, allowing me to handle my workload while still finding time to breathe.
Favorite class at MIT
My favorite class was the Theory of Computation, which explores the intersection of math and computer science. The professor who teaches this class is highly regarded and has written a book that is widely used worldwide. We delve into topics such as algorithms, programming, and the underlying mathematical principles behind computation, including Turing machines.
This class really showed me how computer science can be applied in the real world and got me excited about taking more computer science courses. At first, I thought it would just help me land a good job after graduation, but it actually made me consider doing research and maybe even going to grad school. The mix of math and practical stuff in this class was exactly what I needed. The professor knew how to explain things well and used lots of visual animations. Plus, having my best friend in the class made it even more fun and interesting.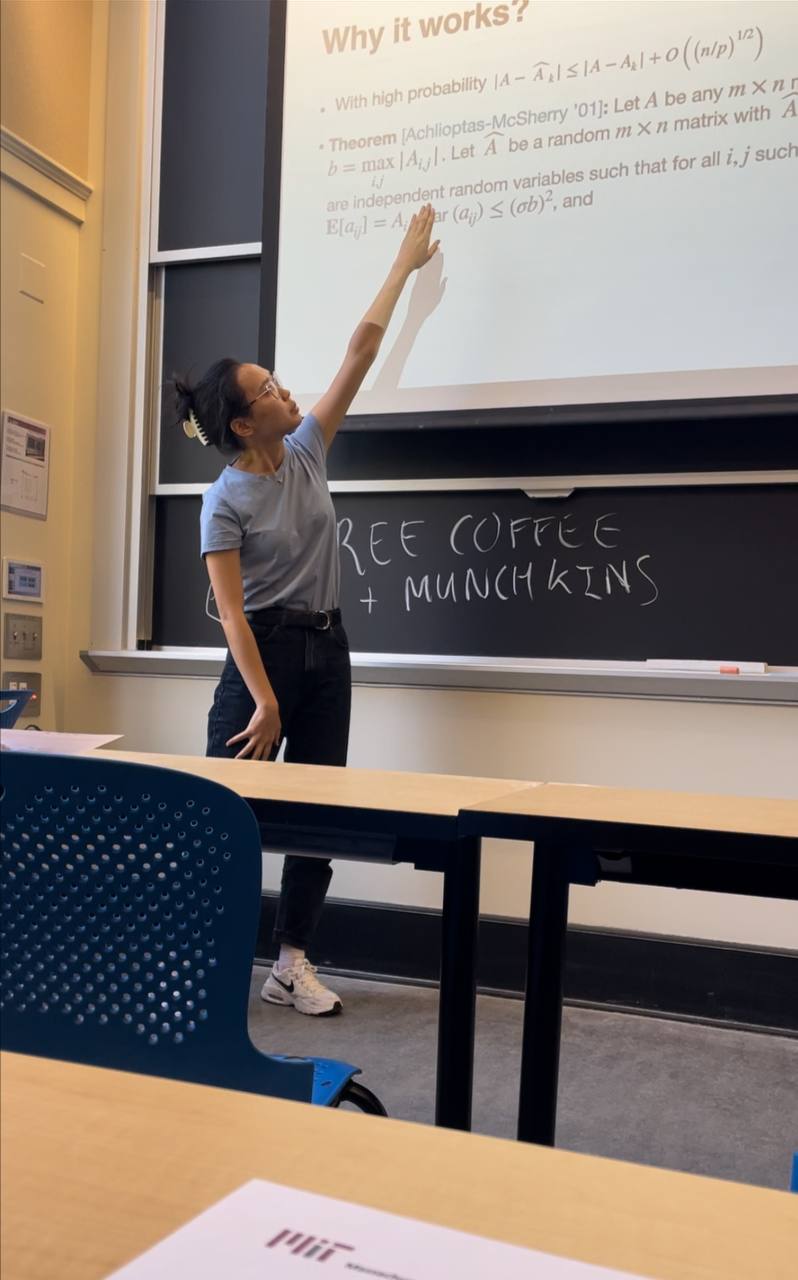 Getting a job at Amazon post-graduation
Getting a job at Amazon turned out to be less difficult than I initially thought. During my junior year, I interned as a trader, along with interns from various disciplines like math, physics, biology, and economics. While the job was intellectually challenging and well-paying, I realized it wasn't the right fit for me. As I entered my senior year, I felt uncertain about my career path. Many math students typically pursue quantitative finance, but I found the work culture and lack of work-life balance unappealing.
After facing personal challenges and moments of confusion, I started applying for jobs in March, which was late in the hiring cycle. I was anxious about finding a job and focused on roles in software engineering at tech companies that offered a good salary and work-life balance. Despite my limited software engineering experience, I emphasized my willingness to learn during behavioral interviews. Surprisingly, I received job offers from companies like Amazon, Google, and a machine learning startup within a month of actively applying and interviewing. Ultimately, I chose to join Amazon and I'm really happy with my decision.
---
---