My academic experiences and scholarships around the world: Turkey, USA, Egypt, and Italy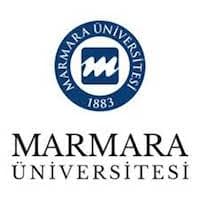 Marmara University
🥰
@vazira_ikh
from
Uzbekistan🇺🇿
💼 Bachelor Student
⏳ Oct 2021 — Jun 2024
📍 Istanbul,
Turkey🇹🇷
🗣 English
✅ Student Visa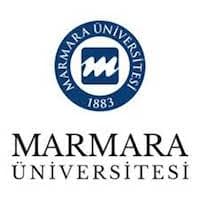 Marmara University
📍 Istanbul,
Turkey🇹🇷
🤓 70,300 Students
🌏 4% International
My name is Vazira. I am currently a student in Istanbul, Turkey, pursuing a degree in Computer Engineering at Marmara University. My education is funded by a scholarship from the Islamic Development Bank, and all my studies are conducted in English. In addition to my studies, I also work part-time.
In my academic journey, I have had the opportunity to participate in the Education USA Academy and had the honor of representing Uzbekistan as a delegate at the 17th Conference of Youth (COY 17) held in Egypt.
Islamic Development Bank Scholarship
More about Türkiye Scholarships – Islamic Development Bank (IsDB) Joint Scholarship Program here.
The Islamic Development Bank operates a joint program with Turkey Burslari, funding scholarships for a diverse range of students. Some of these scholarships are directly financed by the Turkish government, while others, like mine, are provided by the Islamic Development Bank.
After being awarded the scholarship, I arrived in Istanbul within ten days. Upon arrival, they arranged for me to take the Turkish proficiency exam. Without passing this exam, I would have had to take a one-year preparatory course. Fortunately, I achieved a C1 level in Turkish and immediately continued my studies here.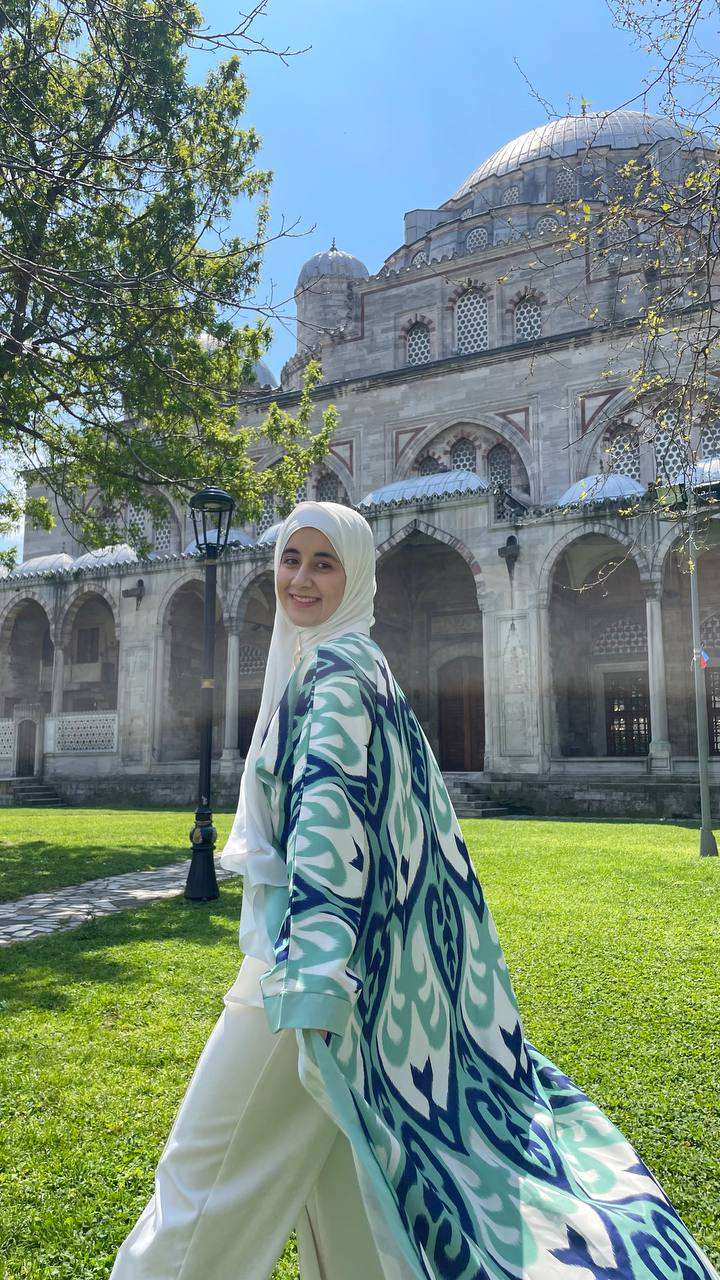 EducationUSA Academy - how I found it
EducationUSA Academy is a college-preparatory program for international high school students interested in studying in the United States. More information here.
My family, particularly my parents, were deeply committed to education. They did everything within their power to provide us with the best education we could afford. My father always had an eye out for scholarship programs and often shared them with me. He, like others in our family, kept track of various channels of information. I had uncles who worked abroad, representing Uzbekistan, which gave me a glimpse into international opportunities.
After joining the Young Leaders Development Project as an intern, I became aware of the abundance of opportunities that exist. It was striking how many people were unaware of them. This realization prompted me to follow all the relevant channels I could find on Telegram.
Through one such channel, I found out about the EducationUSA Academy. At that time, I was young and hadn't considered studying in the USA. In fact, I had a rather limited view of the country, not yet understanding the high-quality education it offered. But I thought, why not apply? After all, I've always loved writing essays.
So, I wrote an essay for the application. Coming home one day, I was surprised to find an invitation for an interview at the embassy. It was my first time being invited for an interview, and the environment was very friendly. I strongly recommend everyone to try to have such experiences, even if they don't wish to work in that particular place. The experience helps to build confidence and skill.
When I returned home, I told my dad how positive the experience was. He mentioned that Americans are generally smiley and talkative, which was something I hadn't realized before. After that, I almost forgot about the program because, as I said, the EducationUSA Academy was not initially on my list of preferred places to study.
Nevertheless, I did considerable research about universities in the US. One day, I returned home from the Lyceum and opened an email informing me that I had won a scholarship from the EducationUSA Academy. I was so happy that my mom was so alarmed by my shouting that she thought something was wrong.
My Experience at the EducationUSA Academy
I ended up participating in the EducationUSA Academy program when I was 16 years old. I travelled from Tashkent, stopping over in Almaty and Frankfurt before finally landing in Chicago, and then on to Minneapolis. Coincidentally, this journey happened on my birthday, and due to time zone differences, my birthday seemed to last two or three days.
Once I arrived in the U.S., I was warmly welcomed by the EducationUSA Academy. They are always ready to embrace you when you participate in their program. I had a camp counselor and was usually accompanied by them due to my young age. However, as they started trusting me, I was allowed more independence.
The EducationUSA Academy provides a unique opportunity to explore the US education system. You get to meet and interact with professors in a casual, friendly manner. It's a comfortable environment where you're not penalized for not knowing something. It's okay to make mistakes, ask questions, and express curiosity. They encourage learning and cultural exchange. For instance, each day began by greeting students in their native languages, gradually introducing new phrases to us.
I felt a little self-conscious about making mistakes in Uzbek, my native language. It was a reminder that it's crucial to remember your roots. While other languages like Russian can be advantageous, one should never forget their original language and culture.
During my time at the Academy, we had various classes, including preparation for SAT and ACT exams, English as a Second Language (ESL), and writing courses. I graduated with top scores in speaking and writing. The classes were engaging, flexible, and promoted open dialogue.
The experience had a profound impact on me, not only academically but also socially. I learned tolerance and got a glimpse of the diverse American culture, which was quite a culture shock for a 16-year-old girl from Uzbekistan. The experience also made me realize that even at a young age, I was capable of achieving great things.
The EducationUSA Academy taught me that being young, motivated, and passionate opens up numerous opportunities. I highly recommend the program to everyone for the valuable experience and the potential to build lasting connections. We still maintain contact with our counselors and always invite each other to gatherings.
Representing Uzbekistan at COY-17 in Sharm el Sheikh
At the age of 20, I had the honor of representing Uzbekistan as an official delegate at COY-17 (Conference of Youth) in Sharm el Sheikh, Egypt. This conference is held in conjunction with COP (Conference of Parties), and I previously participated in the pre-COP event in Milan, Italy. After my experience in Milan, I got the opportunity to apply for COP27 in Sharm el Sheikh.
COP27 is primarily for government representatives and members of NGOs. However, as a youth delegate, my role was to represent Uzbekistan at COY-17. I was tasked with conveying our vision for environmental programs in Uzbekistan and addressing ecological and environmental issues. It was also an excellent opportunity for international exposure, as I got to interact with delegates from hundreds of countries – thousands of individuals in total.
The conference, organized by COP, featured numerous workshops, stand-ups, interactive talks, and networking sessions. While fully funded positions were available, I participated in a self-funded capacity, which required me to cover my own flight expenses. Being based in Istanbul, which is relatively close to Sharm el Sheikh, made the travel costs manageable. I was able to fly via Pegasus Airlines, an option unfortunately not available in Uzbekistan.
My experience at COY-17 highlighted the financial barriers that many talented young people in Uzbekistan face when attempting to participate in such events. The high cost of flights often restricts their mobility. I wish organizations in Uzbekistan could sponsor individuals to attend these significant international conferences. When speaking to delegates from South Africa, Northern parts of Africa, and small islands, I found that they often received sponsorship from local organizations, which helped them manage the expenses.
While the Uzbekistan government does sponsor some individuals, the programs they support are quite limited. I believe the government should consider broader sponsorship programs. On a related note, I was impressed by the United Arab Emirates (UAE), which has a Ministry of Youth. A friend I met, who gave interviews alongside me on platforms like CNN, explained how the UAE government sponsors her to attend various events. She even had the privilege of being accompanied by the Minister of Youth. The idea of having young individuals and government officials work so closely together struck me as highly effective and is something I hope to see more of in the future.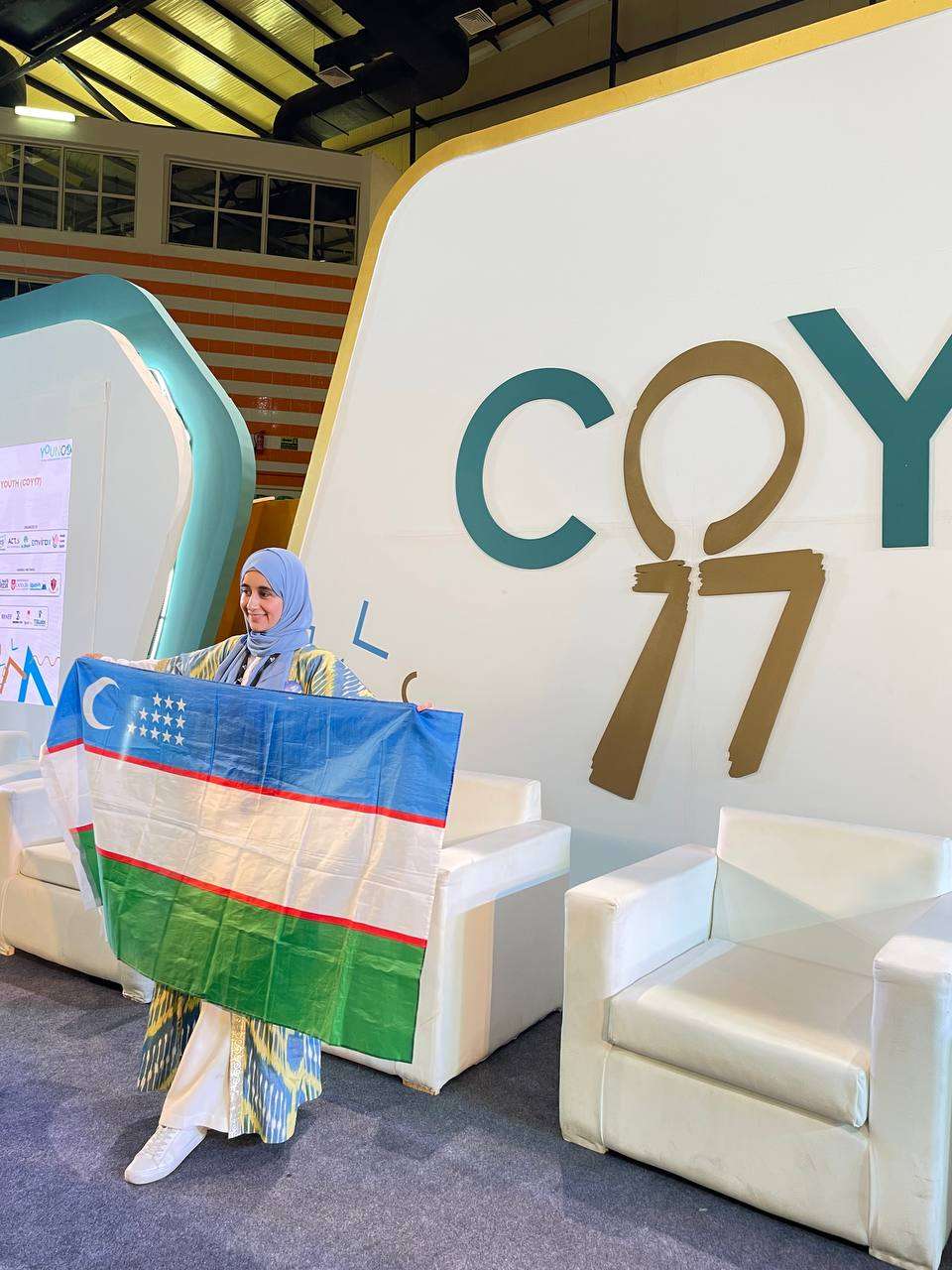 Experiencing pre-COP26 in Milan
In addition to attending the COY-17, I also represented Uzbekistan at the pre-COP26 held in Milan, Italy. There were only two of us delegates representing our country, and we received a significant amount of assistance with our visa applications. It was a rather challenging situation as we had only five days to secure our Italian visas. However, the conference organizers sent urgent letters to the embassies, and I was able to receive my visa on time.
Interestingly, this coincided with the time I won the Turkey Burslari scholarship. I was on my way to Istanbul to begin my studies. I made arrangements to stay in Istanbul for five to six days, flew to Milan for the conference, and then returned to Istanbul. My academic journey in Istanbul began in this unusual manner, intertwined with my participation in the pre-COP26 conference in Milan.
I learned about the pre-COP26 opportunity through my role as a regional ambassador of Tunza Eco-generation, a program sponsored by UNEP and Samsung Engineering. I saw an email about the conference in our group chat and decided to apply without any particular expectations. To my surprise, I received an email congratulating me on winning a scholarship to attend.
My experience at pre-COP26 was amazing. I was invited by the Ministry of Ecological Transportation from Italy and had the chance to observe the interactions between the young delegates and the government. Their approach contrasted a lot with what we are accustomed to in Uzbekistan. For instance, in Uzbekistan, we tend to be more reserved in expressing our concerns to higher officials, even when something may be wrong. But at the conference, I was taken aback by the boldness of the young delegates. They openly voiced their dissatisfaction with the pace of progress, shouting that nothing was being done and that there were only talks.
Navigating challenges on my Journey
One significant hurdle I've faced throughout my journey is the lack of governmental support for students, specifically those in academia. Unlike sportsmen who often receive substantial support, students and academics seem to be overlooked.
Despite these obstacles, my parents' support has always been my driving force. They guided me through every step, preparing me for what lay ahead. One particular advice I often recall is the importance of business cards when attending conferences. A card complete with your picture, country, contact information, and a word describing your occupation can leave a lasting impression. Establishing connections through various social platforms is equally essential. While these skills were not part of my upbringing in Uzbekistan, they were vital lessons from the USA Education USA Academy.
At first, it was difficult to approach strangers, introduce myself, and share my commitment to environmental issues. The discourse around water conservation is particularly close to my heart, given Uzbekistan's tragic loss of the Aral Sea.
Living abroad, away from family, also posed a considerable challenge. While it may seem like international students lead a perfect life, the reality is often a whirlwind of hard work, stress, and moments of loneliness. Social media can paint an over-perfect picture, but it is crucial to understand the effort it takes to attain and maintain what we have.
The struggle of being away from family is exacerbated by the difficulty of not entirely fitting in abroad. Despite being welcomed as a 'brother' in Turkey, there are times when one feels different, and singled out. Sometimes, due to certain stereotypes or behaviors associated with one's nationality, you might even hesitate to identify your origin.
In addition to academic struggles, everyday challenges can sometimes feel tiresome. Even seemingly minor tasks such as grocery shopping become a chore. Although Istanbul has an excellent public transportation system, carrying heavy grocery bags up to a third-floor apartment without an elevator is a task I'd rather avoid. These are moments when homesickness hits hardest, reminding me of the comfort of home and family.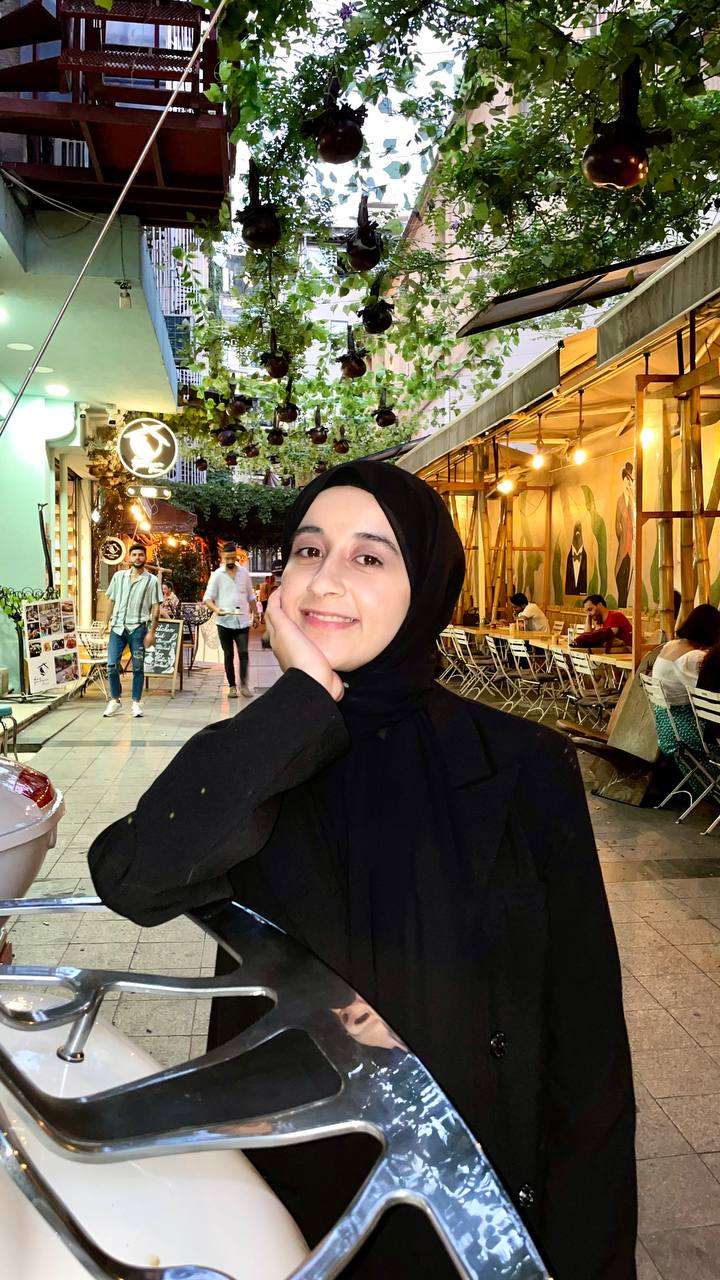 Importance of Internships for High School Students
When it comes to high school students looking to pursue various opportunities, I cannot emphasize enough the value of internships. While conferences and other similar events have their place and can offer valuable opportunities, internships stand out for their transformative potential.
The knowledge acquired in school may not always find a direct application in real-world situations, but internships bridge this gap. They provide practical experiences that will serve you well in your academic and professional journey. Looking back, I firmly believe that without the internship I undertook in ninth grade, I wouldn't be where I am today.
One key aspect of internships is the opportunity to build connections, particularly with individuals older or more experienced than you. During my ninth-grade internship, I established relationships with university students in their third and fourth years. Now, when I interact with people who are significantly older than me, my age rarely becomes a point of discussion.
In the beginning, do not be overly concerned about compensation. Of course, it's fair to expect some coverage for transportation and food, but gaining valuable experience should be your primary focus. I remember working for six months without pay at the Young Leaders Development Project, and I can sincerely say I have no regrets.
Leveraging my experience for Uzbekistan
While helping one's homeland can take various forms, it does not always have to involve grand gestures. Some aspire to become entrepreneurs and invest heavily in Uzbekistan's infrastructure, and while that's certainly beneficial, I believe that real value lies in influencing people's mindsets.
Currently, I wish to help anyone who approaches me with questions about their academic path or future plans. Although I'm not a professional coach or mentor, I do my best to raise awareness and inform individuals about the opportunities that exist. Directing someone towards the right path, and giving them an understanding of the world and its opportunities, can have far-reaching impacts. They may gain international experience, or they may even choose to establish their own businesses in Uzbekistan, thereby contributing to the nation's development.
In the future, I hope to offer the best I can to my family, and moreover, to our community. If I'm in a position to aid Uzbekistan, particularly in the realm of education, I will make sure to do so.
My contacts
Let's stay in touch!
---
---