My experience at Milan University with a full scholarship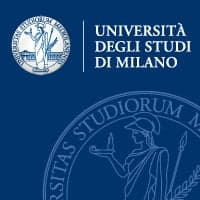 University of Milan
🐈‍⬛
@gaukhar.zhak
from
Kazakhstan🇰🇿
💼 Bachelor: International Politics, Law, and Economics
⏳ Sep 2022 — Jul 2025
📍 Milan,
Italy🇮🇹
🗣 English
✅ Student Visa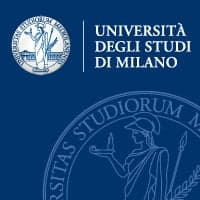 University of Milan
📍 Milan,
Italy🇮🇹
💰 Full scholarship
🤓 51,000 Students
🌏 7% International
My name is Gaukhar. I am 18 years old. Currently, I have completed my first year of bachelor's studies at the University of Milan in Italy.
My background
I studied at a lyceum for 11 years before graduating. However, Italy typically requires 12 years of education. Technically, I shouldn't have been eligible to apply because, by Italian standards, I was a year short. In Italy, they typically admit students with 12 years of education or those who've completed a year of university or a foundation year to make up for the missing year. Yet, I managed to bypass this system.
I started my education in the zeroth grade, even though it's not mandatory in most school systems. Applying to Italy was a risk due to my unique educational background, but the admissions committee told me they would consider my application.
Back in 6th grade, I had an unconscious desire to study abroad, intrigued by the university life in foreign countries. When the pandemic hit in 9th grade, I noticed many students from Kazakhstan applying to top US universities. Seeing this motivated me to look into the application process, and I grew interested in pursuing my studies in the United States.
However, as graduation approached, my preferences evolved. I felt that the US culture and mindset didn't resonate with me, leading me to explore options in Europe and East Asia. While East Asia was appealing, it posed certain challenges.
Ultimately, I gravitated towards Europe, with countries like Austria, Hungary, and Germany on my radar. Italy, initially low on my list, climbed higher when I learned of its generous financial aid opportunities.
Ironically, during my school years, I often told my parents I should've started in the first grade, which would've put me in my first year of university by now. But starting from the zeroth grade turned out to be a blessing in disguise. I secured admission to an Italian university, even though their requirement is 12 full years of schooling, excluding the zeroth grade. Now, I've successfully completed my first year there.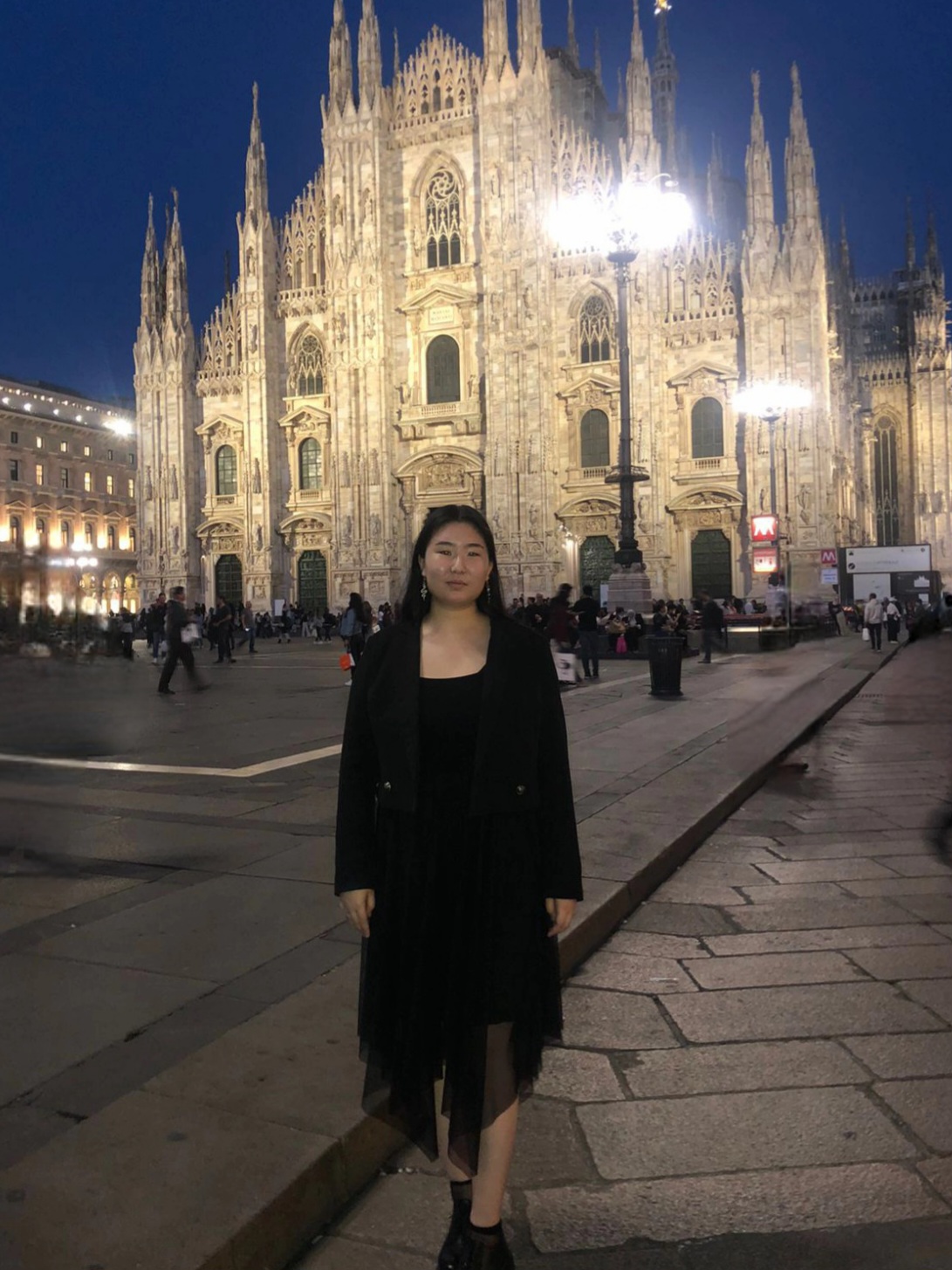 Universities I applied to
I applied to 7 universities and received acceptance letters from 5. These included La Sapienza University in Rome, University of Milan, University of Cassino, Ca' Foscari University, and University of Bologna.
Application requirements
To apply to Italian universities, the primary requirement is a 12-year education. Additionally, language proficiency exams such as IELTS and TOEFL are necessary. The universities also conduct their own entrance exams. Applicants must submit motivational letters, recommendation letters, and a CV.
For scholarships and tuition-free education throughout the three-year program, detailed documentation of your family's financial situation is necessary.
My stats
I have a GPA of 4.0/4.0, an IELTS score of 7.0, and a TOLC-E entrance exam score of 33.5 out of 36. Among the 25 international students admitted at that time, I ranked third.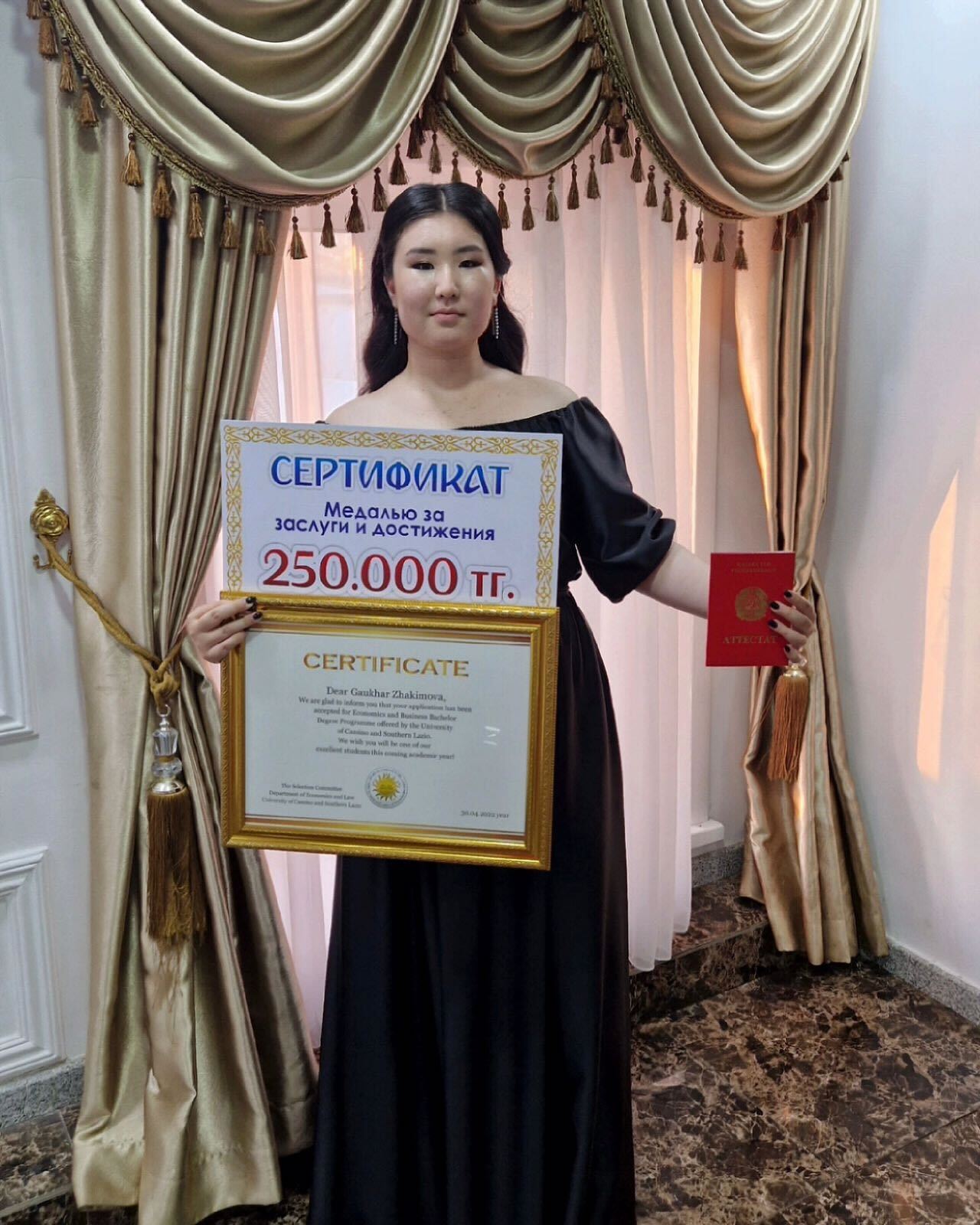 My major
I'm majoring in International Politics, Law, and Economics, a highly interdisciplinary field. My passion for this area grew from my participation in debates during the 10th and 11th grades, which steered me toward politics and the legal system. After exploring the curriculum and specific subjects, I felt this specialization aligned with my interests. During school, I also worked on projects in the economic sector. Moreover, my parents work as lawyers in government institutions, further reinforcing my belief that this specialization is perfect for me.
Financial aid
First, you apply for admission, and once accepted, you proceed to apply for a scholarship program. I applied to the DSU Scholarship, available in all northern regions of Italy. This financial aid covers the full tuition, provides a yearly scholarship of 7,000 euros, and includes free meals and accommodation.
Why I chose Italy and Milan University
My decision to choose Italy was primarily influenced by the generous scholarships available. I also believed that Italy would offer a unique and dynamic student experience, given its international environment a tourist hotspot, and its educational opportunities. When it came to selecting a university and city, I was torn between Venice, Rome, Milan, and Bologna. Each of these universities holds its own prestige, making the decision challenging. While Rome, as the capital, seemed promising for educational opportunities, feedback from friends suggested increased crime rates and an abundance of tourists, especially in the southern parts. This led me to believe that Milan might be a safer and more suitable option.
After spending a year in Milan, I've come to appreciate its lively atmosphere. Milan is renowned for events like Fashion Weeks, drawing celebrities, and other influential people. Its location in northern Italy also makes it easier to travel within the country than if I had chosen Rome. Furthermore, Milan aligns more closely with my studies in politics, law, and economics, acting as a central hub for these sectors.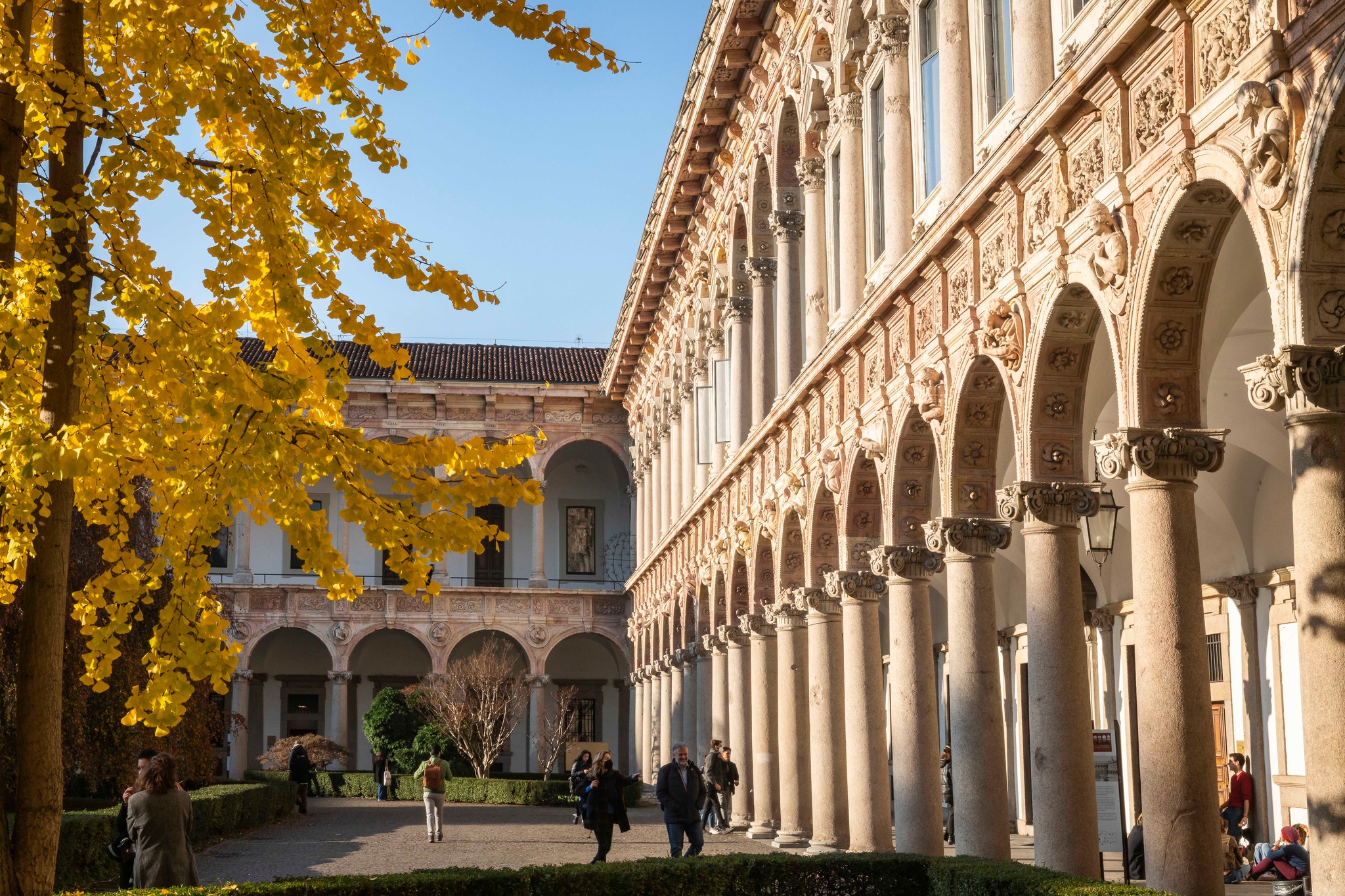 Academics at the University of Milan
A significant benefit of my university is its emphasis on independent study in our discipline. Roughly 60-70% of our learning is self-directed. The university doesn't strictly enforce lecture attendance or participation in other activities, allowing students the flexibility to study at their own pace and in their preferred environment, be it at home, the library, or elsewhere.
This self-study approach offers the opportunity to advance in the curriculum, potentially moving ahead of peers who might be more engaged in traditional classroom settings.
Furthermore, the university participates in the Erasmus academic mobility program, which caught my interest. I've enrolled in the Erasmus program and, in six months, I'll be heading to Ljubljana, the capital of Slovenia, for a six-month exchange program.
Student life
Student life here is vibrant, especially for those who speak Italian. The university hosts various events, including a Valentino fashion show on our campus. The film 'House of Gucci' was also shot at our university, and students had the chance to observe the filming process. The YesMilano community organizes museum tours and trips to the mountains, adding to our experiences.
A great advantage for students in Europe, and particularly in Italy, is that all museums are free on the first Sunday of every month. This means we can visit places like the Louvre in Paris without any cost. These kinds of benefits make student life even more enjoyable.
Additionally, being in the heart of Europe, we have the chance to travel extensively. In just about six hours, we can visit countries such as Switzerland, Austria, and France.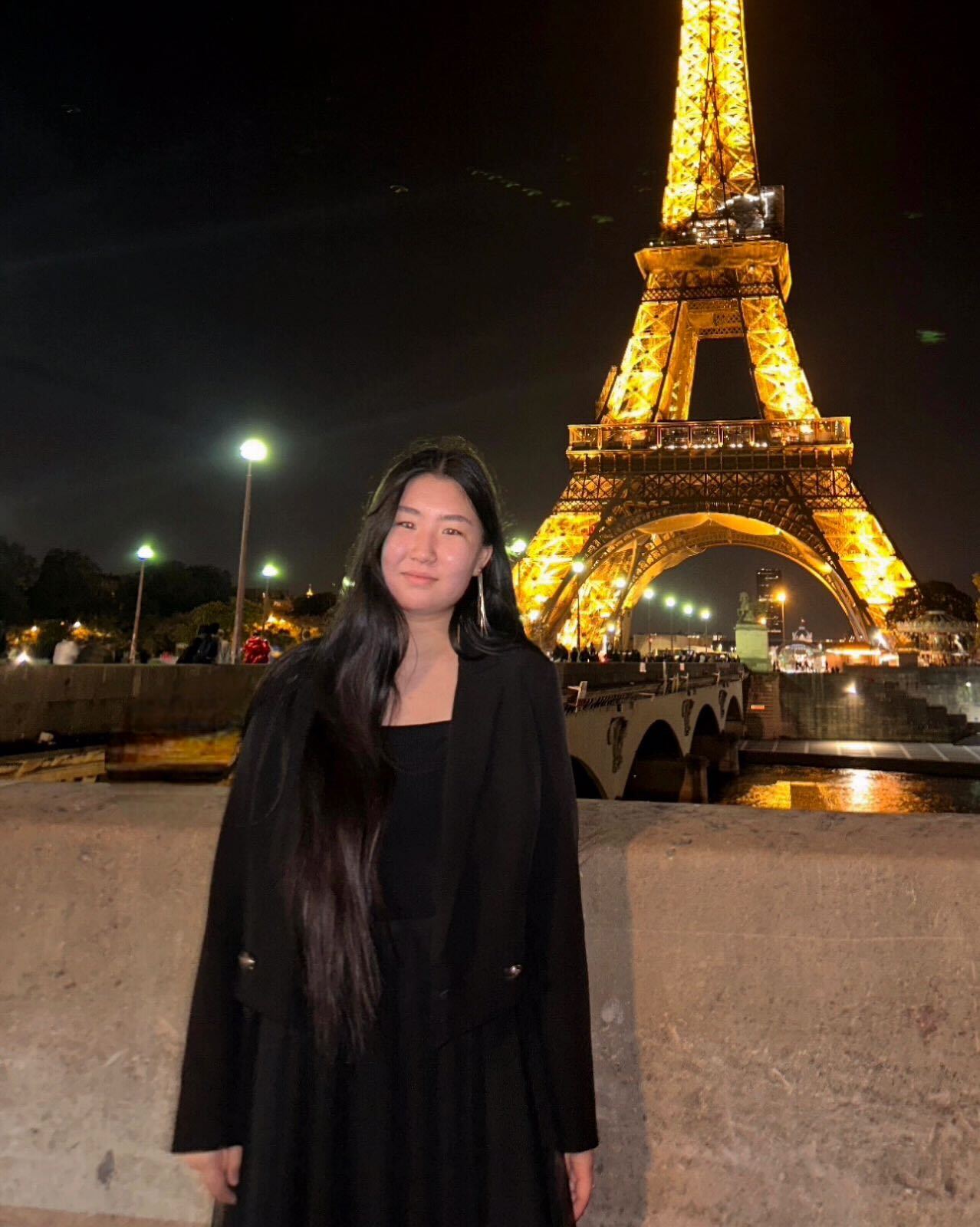 Advice for high school students
Starting early is perhaps the most crucial advice, as it gives you more time to get things ready, and as we all recognize, time is life's most precious resource. We all know that once time is gone, we can't get it back. I only decided on Italy in the eleventh grade, towards the end of the second term. This made me rush to write a motivational letter and make a resume. So, the key is to begin preparations well in advance. Equally important is setting clear goals. Without a defined objective, one's direction remains uncertain.
---
---
This interview was done by our amazing ambassador @arulilac🫶

hey there! congrats on getting in, your application is truely amazing! could you outline if you need to learn Italian to study?

Thank you! No, prior knowledge of Italian is not required for admission. However, after admission, it is mandatory to attend Italian language courses. In my university, these courses are free for international students. Proficiency up to A2-B1 level is needed for graduation.

I took the exam online, so it can be taken from anywhere in the world. Everything was conducted in a strict online conference format. Yes, it was the TOLC-E exam. Thank you for your congratulations! ;)