My fully-funded year in an American High School through the FLEX Exchange program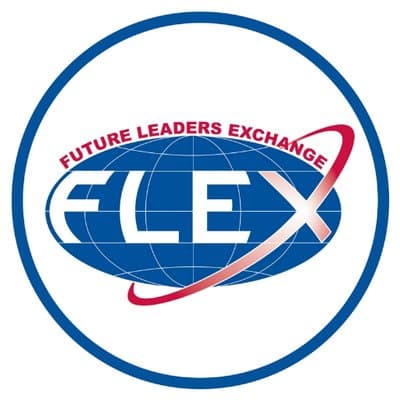 FLEX
💋
💼 Exchange Student
⏳ Sep 2022 — May 2023
📍 Portland,
US🇺🇸
🗣 English
✅ J-1 visa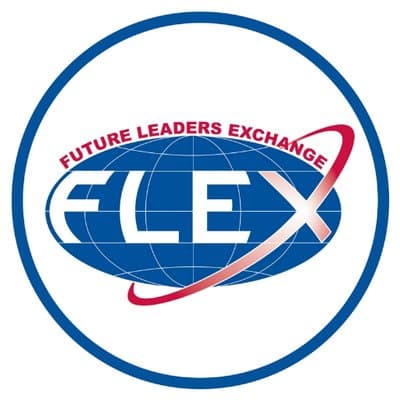 My High School Experience and Why I Chose FLEX
I attended a regular public high school in Aktau. From a young age, I was intrigued by the idea of traveling abroad, although I wasn't particularly focused on specific destinations. My interest in the FLEX program was sparked unexpectedly in eighth grade while scrolling through TikTok. I stumbled upon a video about FLEX and initially doubted its authenticity. The idea that a program would allow people to go to America for free seemed too good to be true. However, after conducting some research, I decided to apply. I particularly appreciate that FLEX was offering an extended stay abroad, unlike other programs that only lasted a few months.
Application Process
I applied for FLEX twice: once in 9th grade and then again in the 10th grade.
The first time I attempted the FLEX application, I relied heavily on YouTube videos for guidance. While these videos were helpful, I noticed that most of them offered similar advice. This repetition became somewhat frustrating. Moreover, I felt that watching too many videos compromised my originality. I ended up mimicking what others had said in their applications and essays, which I believe contributed to my failure to reach the semifinals on my first try.
For my second attempt, I took a different approach. I decided to disconnect from external influences and focus on self-discovery. I use the official FLEX website discoverflex.org, which offers a variety of essay prompts for practice. Even though the questions change annually, their core essence remains the same. I also started my preparation earlier, during the summer, which gave me enough time to reflect on who I am and what I wanted to convey in my essays.
Speaking of the application documents, for the 1st round it was just essays. But then, in the second round, there's an English test that's about 45 minutes long. The test wasn't IELTS or TOEFL, it was called ELTiS. I initially thought it was going to be like IELTS, but it was actually significantly easier. By the third round, which is the semifinals, you've got several medical forms to fill out, more essays, and an interview to go through.
Advice for a strong application
FLEX is fundamentally a leadership program. Numerous videos and articles emphasize the need to showcase leadership and responsibility. However, it's crucial to remain authentic. Some applicants, influenced by these videos, may feel tempted to exaggerate their qualities, given that FLEX doesn't know them personally. I would advise against this. What set me apart was my genuine self. I didn't portray myself as an extroverted individual who always took center stage; rather, I showed that I was engaged and attentive to the issues in my community.
My next advice is to believe in yourself. FLEX has an acceptance rate of approximately 2%, which can make it easy to assume that there are more qualified candidates. However, it's essential to maintain self-belief. In today's world, opportunities are abundant, yet not everyone capitalizes on them due to self-doubt.
Lastly, manage your expectations. Hopefulness should be balanced; being overly optimistic or entirely pessimistic can be detrimental. If one doesn't become a FLEX finalist, it's not a dead-end. It simply indicates a different path lies ahead, potentially leading to even better opportunities. I used to find such advice hard to digest, especially when coming from FLEX finalists. However, I now understand its value, particularly given the number of individuals aspiring to become FLEX finalists.
After you get selected
I received my selection notification in April, which was earlier than I had anticipated. In May, we were required to travel to other cities for another English test. This test served as a filter; those who didn't perform well could be sent to other countries to improve their English, while those with a good level had no further steps to take.
Immediately after identifying the finalists, the program began the process of matching us with host families. Last year, there were 105 finalists, including myself, but only 100 were successfully paired with families. I received my family assignment at the end of August, which felt quite late. By that time, many other participants had already been matched with their host families and were on their way to the United States.
Interestingly, it was my host family who first reached out to me, rather than the program. Typically, the program sends an email containing all the details about your host family, including their names, the number of family members, their lifestyle, and contact information. My mother had even called the program to inquire about my host family, but they had no information at the time. A day or two later, I received an email from someone claiming to be my host family. Two thoughts crossed my mind: first, the excitement that this was indeed my host family, and second, the suspicion that this could be a prank. Fortunately, it turned out to be true, and I was matched with my host family.
Arriving in the USA for the first time
I was assigned to a high school in Maine, a state I had never heard of before. I think most people are familiar with states like California, but Maine was new to me. My host city was Falmouth, which is near Portland, the largest city in the state. The flight to the US was both exciting and exhausting, lasting around 17 hours. When I landed in Washington DC, it finally sank in that I was actually in America.
Navigating the airport was a bit of a challenge. I was with a group from Kyrgyzstan, and we had trouble finding our luggage. Eventually, airport staff guided us to the right place. Then, surprisingly, I saw my host family waiting for me. They had even made a welcome sign, which was really touching. They looked exactly how I imagined Americans would look.
My host mom then drove me to Dunkin Donuts, where I tried their food for the first time and really enjoyed it. She also gave me a quick tour of my new high school. It had the iconic yellow school buses, which felt surreal, like something out of a movie. The school itself wasn't very diverse, which is reflective of Maine's predominantly white population. However, everyone was incredibly welcoming.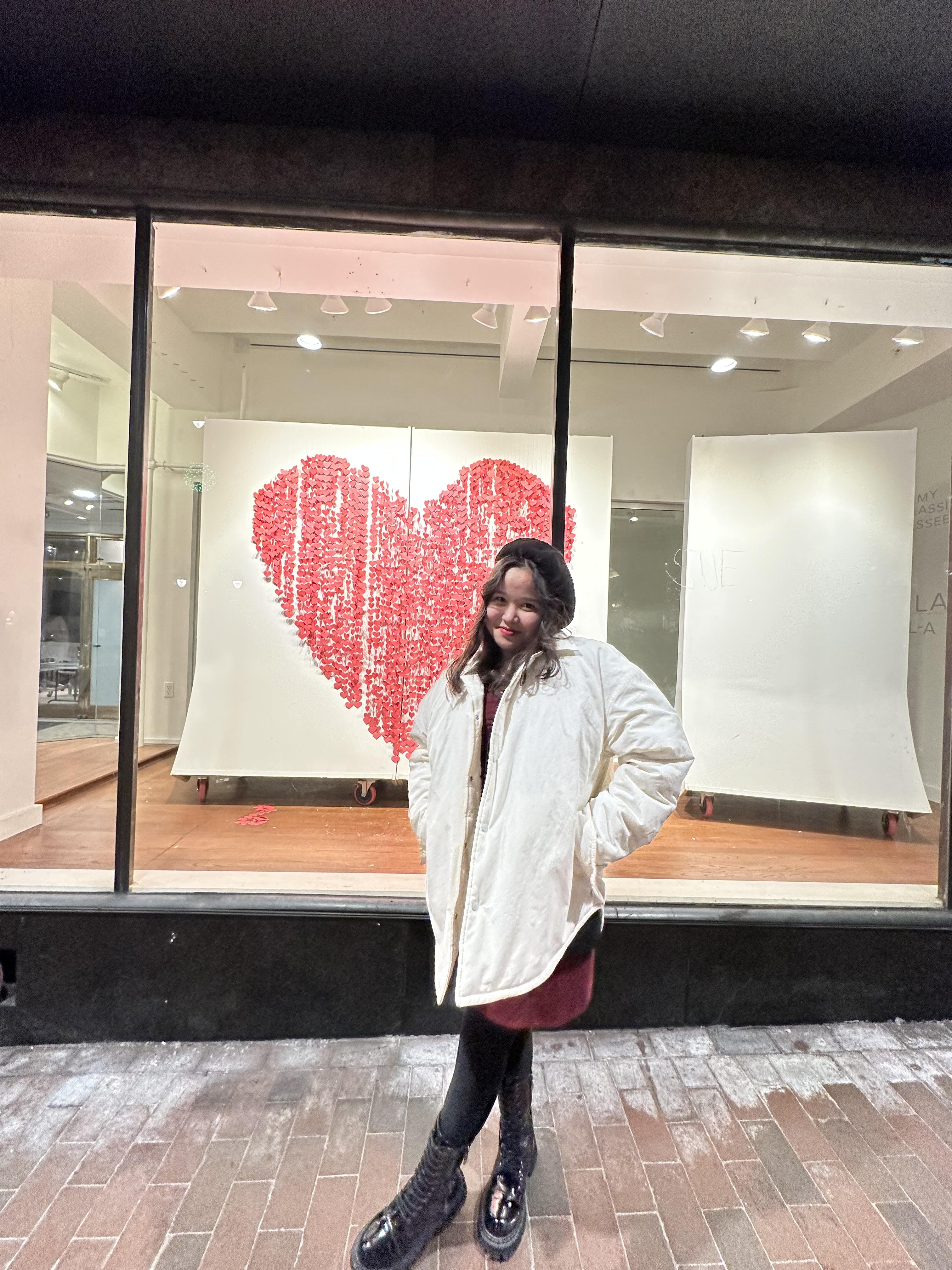 About my host family
My host family consisted of five people: my host dad, host mom, and two host brothers. One of the brothers was 25, and the other was 15 and adopted from Korea. I later found out that I also had a host sister who lived in a different town. This was unexpected because initially, I was only told about three family members.
The neighborhood was different from what you might consider a typical American setting. The houses were spaced far apart and the roads were wider. Our house was two stories, and my room was on the second floor. During my first month, everything felt surreal. I found myself recording even the most mundane things, like how the light switches worked. Interestingly, my room was lit by lamps and didn't have a central light, which was a bit odd to me.
Making friends in a new country
Connecting with my host family was surprisingly easy. Initially, I was stressed about how our personalities would match, especially when it came to humor. However, the moment I got in the car with my host mom and she started showing me around, we clicked. She's incredibly talkative and runs her own real estate business, which might explain her strong communication skills. I felt comfortable with her almost instantly.
As for my host brothers, bonding with them was also straightforward. I didn't put on an act; I was just myself, and it worked. There was no awkwardness, and we got along well right from the start.
Making friends at school was a different story. My understanding of friendship differs from the American perspective. To me, friends are people you can trust, not just classmates you sit with. The first month was tough; I'd come home from school feeling down because I hadn't made any real friends. I was also comparing myself to others who seemed to have an easier time, which only made me feel worse.
Joining a theater class was a turning point. I met some incredible people there who became my first true friends in the US. Over time, my circle of friends grew, and life became more enjoyable.
If I could offer advice to others in a similar situation, it would be this: Stop comparing yourself to others. Everyone's experience is unique. Take the initiative to make the first move; people won't know you're interested in being friends unless you show it. Also, friendships often deepen outside of class, so don't hesitate to invite people to hang out after school. You only have nine months; don't waste them regretting what you didn't do. Even if someone declines your invitation, it's not the end of the world.
Academics at US high school vs. Kazakh high school
When it comes to education, I definitely prefer the American system. My first day at an American high school was eye-opening. My guidance counselor told me I could choose the subjects I wanted to study, which was a shock. In Kazakhstan, the curriculum is fixed, focusing mainly on academic subjects. In contrast, American schools offer a wide range of courses, including arts and vocational subjects, allowing students to explore their interests and talents.
I had some requirements from my exchange program, such as taking English, math, and science. The subject options were diverse, from filmmaking to theater and ceramics, which we don't have in Kazakhstan. These courses helped me discover new interests and skills.
Math was a different experience altogether. In the US, math is divided into levels like Algebra 1, Algebra 2, Pre-Calculus, and so on. Initially, I took Algebra 2 but found it too easy compared to what I had studied in Kazakhstan. So, I switched to Pre-Calculus. The teaching methods were different, and it took me some time to adjust. In Kazakhstan, using a calculator during lessons is frowned upon, but in the US, it's accepted. This was both convenient and a bit unsettling for me.
I liked how the US system allows students to explore and grow in areas beyond traditional academics, which I think is essential for personal growth. In Kazakhstan, the focus is mainly on academic subjects, which are good for intellectual development but may not cater to those who excel in the arts or other fields.
FLEX scholarship coverage
The FLEX Scholarship covered all my expenses including flights. I was part of the first generation to receive an increased monthly stipend of 200 USD. Whether it's enough or not really depends on your spending habits, but I'd recommend bringing some extra money. Whether it's for shopping, eating out, or other activities, having additional funds gives you more freedom to enjoy your time in the US.
Exploring East Coast: trips to NY and Boston
Maine is in the northeastern part of the US, close to states like New York and Massachusetts. I had always dreamed of visiting New York City and Boston, and I got the chance to do so. New York was a dream come true. I had listened to songs about the city before, but being there and hearing those songs felt completely different. We visited iconic places like Manhattan, Brooklyn Bridge, Times Square, and Chinatown. We even went to Rockefeller Center, which was amazing. I was staying with my host father's relatives, who lived outside Manhattan. To get to the city, we took a ferry, and the view was incredible. I couldn't stop recording everything; the experience was surreal.
Boston was also a great trip as we got to go to an aquarium. However, the subway experience was a bit uncomfortable. I had heard stories about how the underground world of New York and Boston can be quite different from the cities above, and I found that to be true. But either way, both trips were some of my favorite experiences during my time in the US.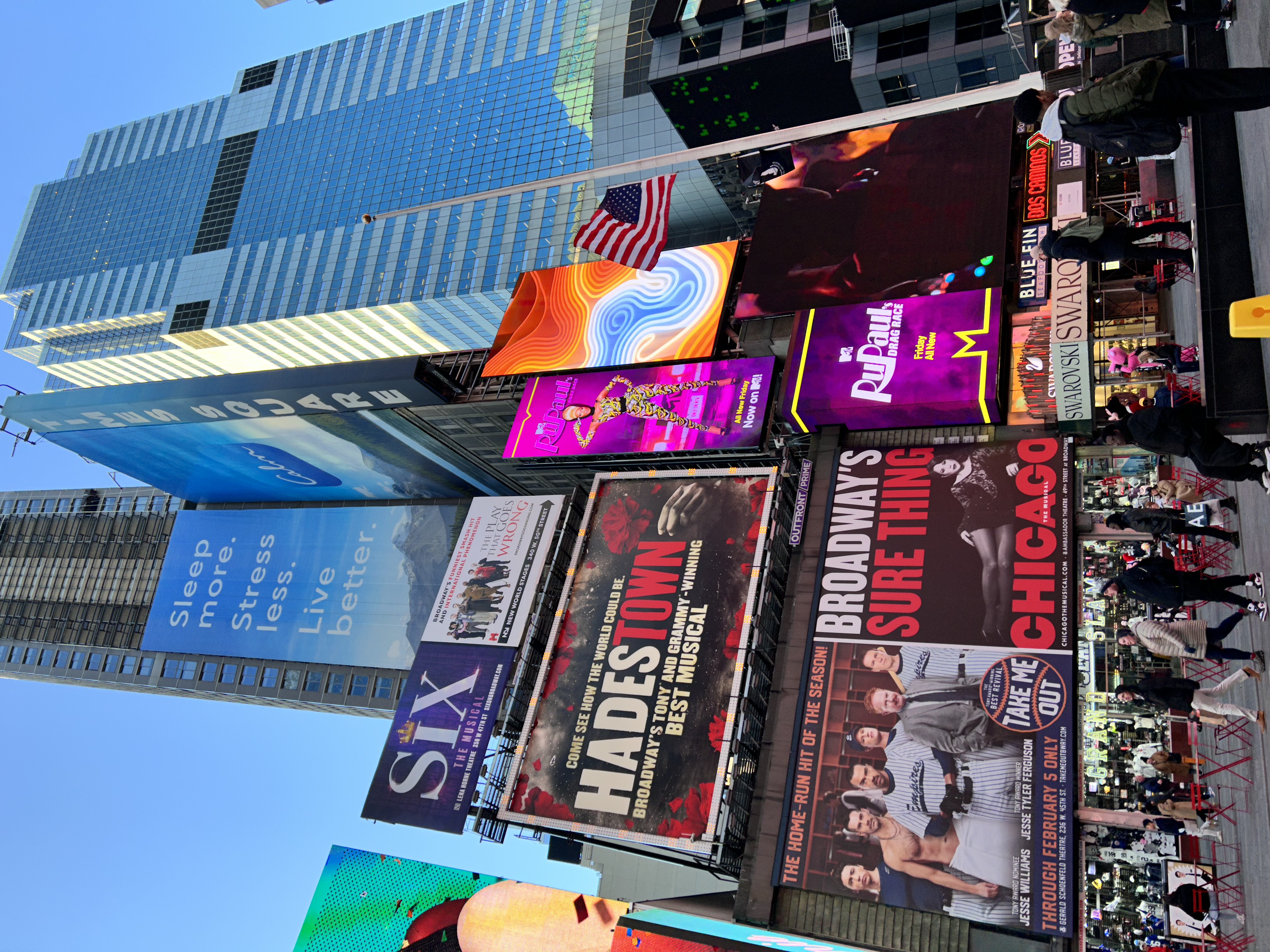 Planning for College After FLEX
The FLEX program had a significant impact on me, preparing me not just for personal growth but also for college life. While in the US, I applied to around 12 universities and got accepted into all of them. However, I didn't research thoroughly about scholarships, which led to some challenges later on.
My top choice was Pace University in New York. They offered me a scholarship, but it only covered half of my tuition and costs. I reached out for additional financial aid but was told there were no other options. Another university, Drexel, also offered me a scholarship that covered half my tuition. I later found out they offer full scholarships for international students, but by then it was too late.
So, I didn't end up attending any of the universities I got accepted into. However, the experience has made me more informed about my next steps. I'm still considering where to go for college, but one thing is clear: I appreciate the American education system and am looking to study abroad for my higher education.
---
---