My Journey as a Filipino STEM Student at Hope College with a merit scholarship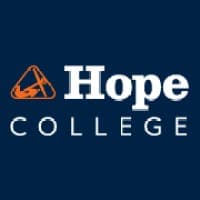 Hope College
😹
@jairus.meer
from
Philippines🇵🇭
💼 Bachelor: Biology
⏳ Aug 2020 — May 2024
📍 Holland,
US🇺🇸
🗣 English
✅ Student Visa (F1)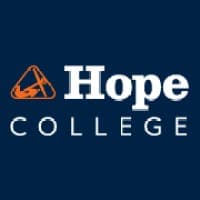 Hope College
📍 Holland,
US🇺🇸
💰 Partial Merit Scholarships
🤓 3,000 Students
🌏 2% International
I grew up in Manila, Philippines, where I attended various schools, but primarily stayed at Ateneo de Manila University since second grade. Initially, I wasn't the one who wanted to study abroad; it was my friends who were interested, and I was there to support them. I attended programs and conferences that encouraged Filipino students to study abroad, but financially, I knew my parents couldn't afford it. Coming from a middle-class background and being an only child, I didn't think studying abroad was an option for me. However, in November 2019, I realized I wanted a different journey. Having spent ten years at the same school, I felt the need for something different, even though I still loved my friends and remained close to them.
Why Hope College
I signed up for numerous conferences and seminars related to studying in the USA without really knowing what I was getting into. Hope College contacted me through my personal email, asking if I was interested in applying. Although it wasn't a prestigious school, I realized that prestige and rankings weren't the most important factors in choosing a college. At one point, I was concerned about rankings, but in hindsight, I believe that it's not something to worry about. Each college offers a unique experience, and the stereotypes surrounding some institutions don't necessarily reflect the quality of education you'll receive. Ultimately, you'll learn what you need to learn at each college, regardless of its reputation or ranking.
I applied not only to Hope, but also to schools in other countries, including London, Australia, and even Hong Kong. To keep track of my applications, I created a simple Excel sheet. I was accepted into several schools, including a London Business School. The primary factor I considered when choosing a college was the financial aspect, as the cost of education in the United States is significantly higher than in the Philippines. After consulting with family, friends, and mentors, I chose Hope College, as it seemed like the best financial decision and offered a different experience.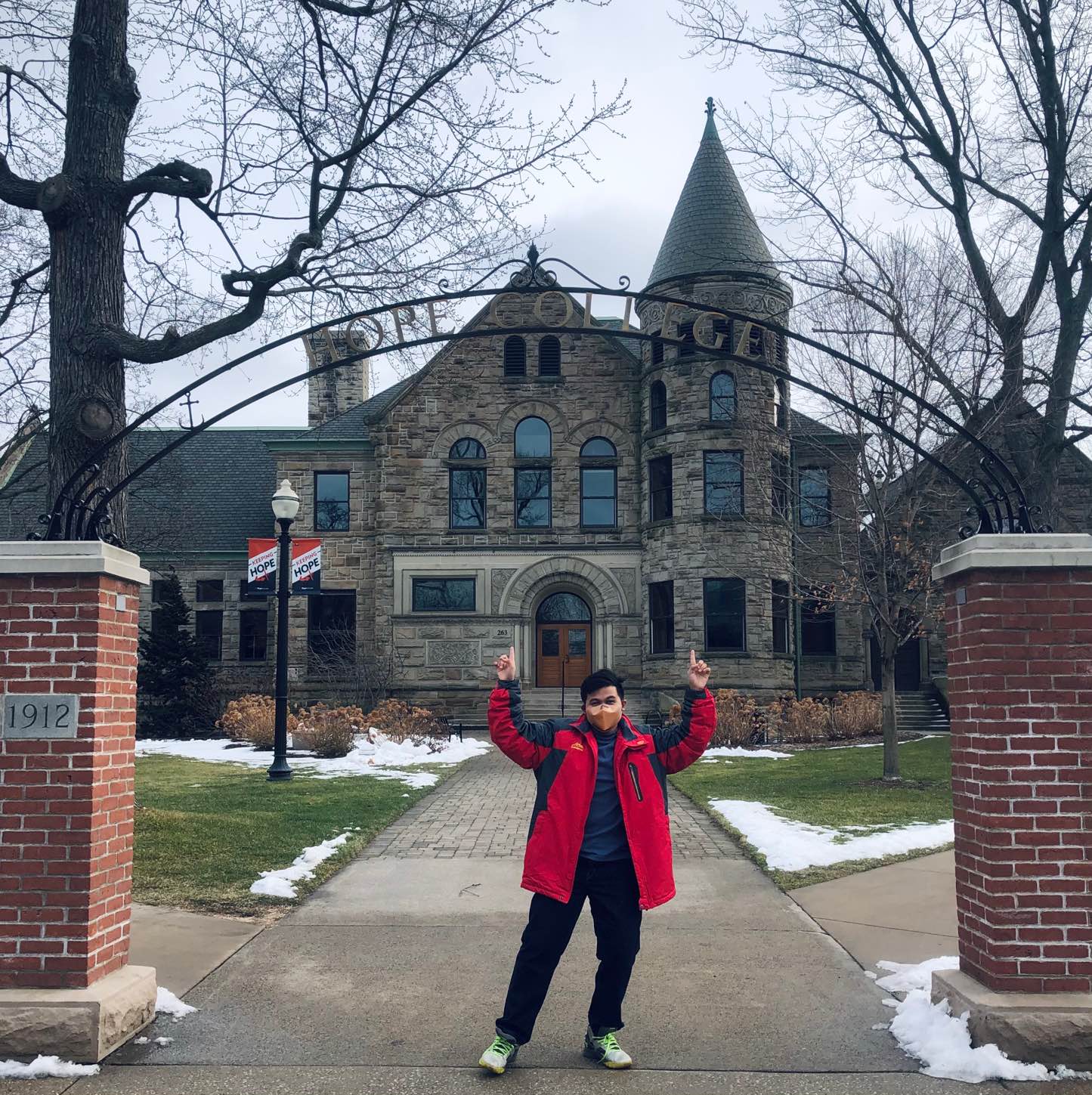 Merit-based scholarship
My scholarship at Hope College was entirely merit-based. The amount was higher than their usual presidential scholarship, which is around $17,000. However, I still had to pay for my housing, so I took on the role of a Residential Assistant to help reduce those costs. Looking back, it's remarkable to see how much Hope College wanted me to be a part of their community, and I appreciate the opportunities they've provided me with.
More information on scholarships at Hope College: https://hope.edu/admissions/scholarships.html
Application Profile
I wasn't a valedictorian in high school, and my academic background wasn't extraordinary; I had around a 3.4 ~ 3.5 GPA and an SAT score above 1500. However, I participated in various volunteer opportunities, such as cleaning beaches, tutoring grade school students in math and English, and serving underprivileged communities. I also joined clubs and played sports like track and field, basketball, and ultimate frisbee.
In high school, I was an honorable mention, which was an honor for achieving a certain GPA and not getting a grade lower than a specific threshold. I also remember having a really good essay. I had to consult a lot of people, even my English teachers back in the day and my guidance counselor about my personal statement. So, my advice for high school seniors who are going to apply to college is to maintain a balance between what you want to showcase. Grades are not just enough to showcase in college. They're also looking at how holistic your application is, like what else you did and what is your story as a student.
Freshman year during a pandemic
My freshman year began during the covid pandemic. After receiving my acceptance, from March until August, I had nothing to do while waiting to graduate and receive my high school diploma. I also couldn't apply for a visa to the United States since the embassies were closed. I had to choose between taking a gap semester or attending the semester online.
Despite the time difference between the Philippines and the United States, I decided to go ahead with the online semester. A 9AM class in the US would be at 9PM or 10PM. in my time zone due to daylight savings. After completing one semester like this, I realized I wasn't getting the full college experience. However, Hope College made an effort to ensure that those studying abroad still had a similar experience to the students on campus during that time. I'm grateful for the personal connection I've been able to maintain with my college despite the challenges. Thankfully, for my 2nd semester, I was already on campus.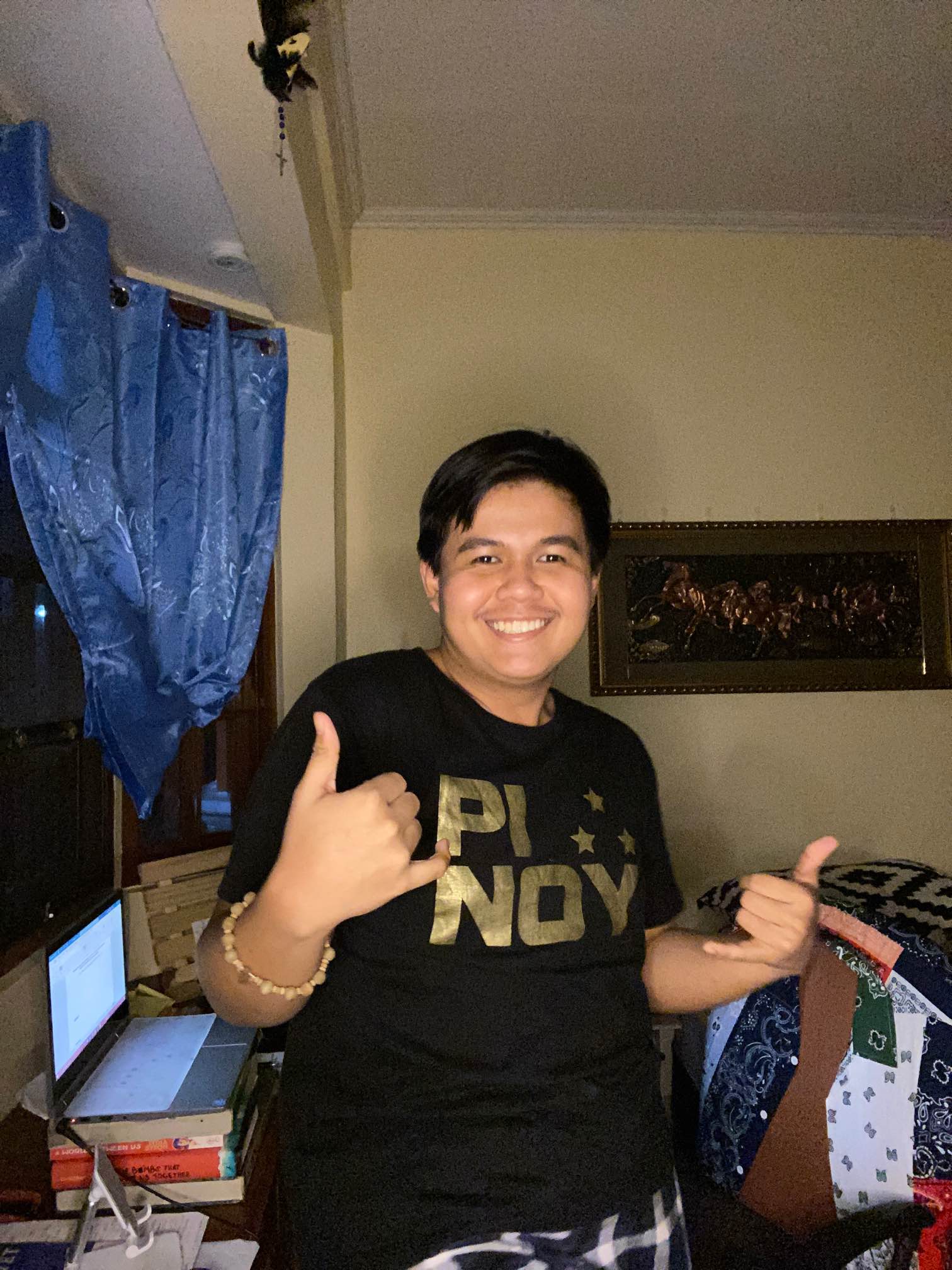 What I like about Hope College
At Hope College, a small, private liberal arts school with a population of around 4,000 to 5,000 students, I appreciate the close connections I've formed with my professors and the insights they provide. Despite the appeal of larger universities, I believe small schools are underrated due to the personal connections and attention students receive from their professors. The close-knit student community makes it a perfect place to build connections.
During my sophomore year, when I faced personal challenges, my professors were understanding and supportive. One professor even told me they loved teaching more than grading, which was a refreshing perspective compared to the grade-focused mentality I experienced in high school.
Additionally, I enjoy the college's location in Michigan, despite the cold climate being a significant change from my tropical upbringing. The nearby beach, charming downtown area, and cozy atmosphere make it an attractive place to study. Lastly, as a Catholic, I appreciate the faith aspect of Hope College, which has allowed me to explore my beliefs in a different context than my household.
Work & internship opportunities
As an international student, getting internships can be tough, but building relationships with the right people makes it possible. I became a residential assistant (RA) in my sophomore year, not for the money, but to gain experience and establish connections since I was new to Hope College.
I've also been a teaching assistant (TA) for general chemistry and biology for a year which was a great opportunity to work closely with professors on course syllabi and lab requirements. While TAing, I enjoyed reviewing students' pre-laboratory notebooks, jokingly referring to it as giving autographs. In addition to this, I'm involved in microbiology research with my professors. I began as a laboratory technician, preparing materials and cleaning apparatus, before becoming a student researcher.
This summer, I'll be interning as a genetics intern at Pfizer's facility in Kalamazoo, Michigan. Although I had the option to apply for Hope's summer research program, I wanted to try something different!
Diversity
I have a broad spectrum of friends, including typical Americans who grew up in the United States and first-generation students from Latino backgrounds. Initially, my friends were international students because we were put into one group when we first arrived. I wanted a different experience, so I decided to interact with Americans and others who were different from me. I was curious and observant, which helped me make friends from various backgrounds.
Hope College is trying to improve diversity, which is important for me as an international STEM student who has faced discrimination and was made feel insecure about my worth in the field. Hope College always tries to ensure that students are looking out for one another, regardless of their racial background. Even though Hope still has room for improvement, they are making progress in promoting inclusivity and support within the community.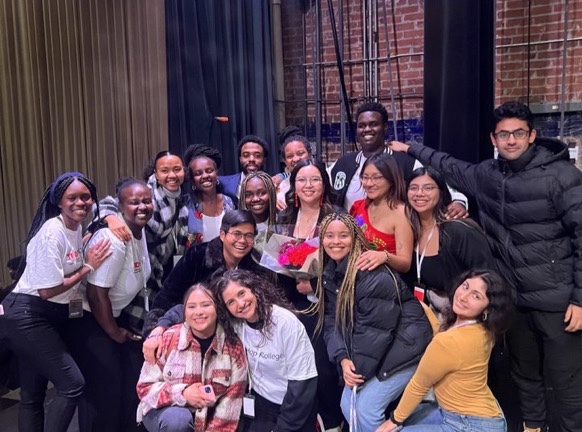 Grad School plans
I feel like a high school student again, but with the stress level of a college student. I talked to a professor about taking a gap year, but I knew I wanted to pursue a PhD.
I'm looking forward to applying to graduate schools like Northwestern, Harvard, or smaller schools in the Midwest. I'm also considering opportunities in other countries, such as a graduate program in biology in London, but in the United States, research programs typically cover tuition and pay you for your work. Next week, I'll be talking to someone from Ohio State about their graduate program. I hope my summer internship in a pharmaceutical and industrial environment will further influence my view of science.
Apart from science, I'm passionate about diversity, equity, and inclusion (DEI) work. I'm involved with Courageous Conversations, a foundation focused on racial equity in the United States. I'm part of their college program and hope to promote more of my work in that space part-time. Balancing science with DEI work allows me to give back to the community. Additionally, I plan to pick up some hobbies I haven't pursued since high school after graduating from college!
---
---