My journey from India to Columbia University and how I paid off my student debt in 10 months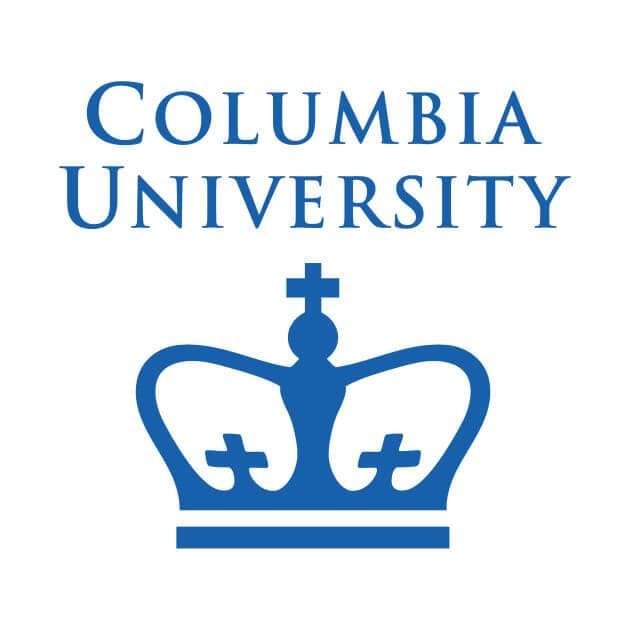 Columbia University
🌟
💼 Master: Management Science and Engineering
⏳ Aug 2017 — Dec 2018
📍 New York City,
US🇺🇸
🗣 English
✅ Student Visa (F1)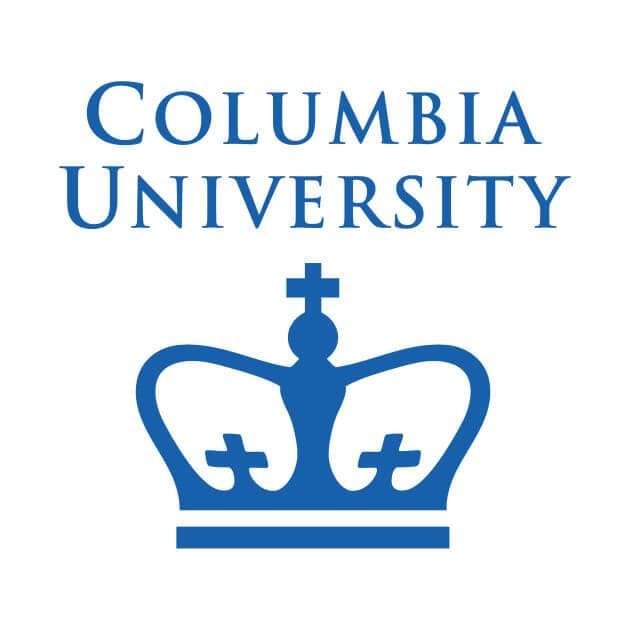 Columbia University
📍 New York City,
US🇺🇸
🗣 English
💰 100% Financial Need Met
🤓 31,000 Students
🌏 35% International
First time in the US
In the summer of 2016, I received the S.N. Bose Scholarship, which allowed me to pursue a summer research internship abroad in the US. I still remember receiving the email congratulating me on being "provisionally" selected, which left me a bit confused at first. But, as it turned out, I was indeed selected! I chose the University of Wisconsin Madison as my destination after researching which professors I wanted to work with in the energy research field, as I was studying Chemical Engineering.
The three months I spent in Madison were amazing. It was my first time ever leaving India and I loved every minute of it. I was fortunate to have nine other scholars from India living with me in a dorm, so we had each other for support and to talk about our culture shock experiences. It was truly the best of both worlds and only fueled my desire to come back to the US.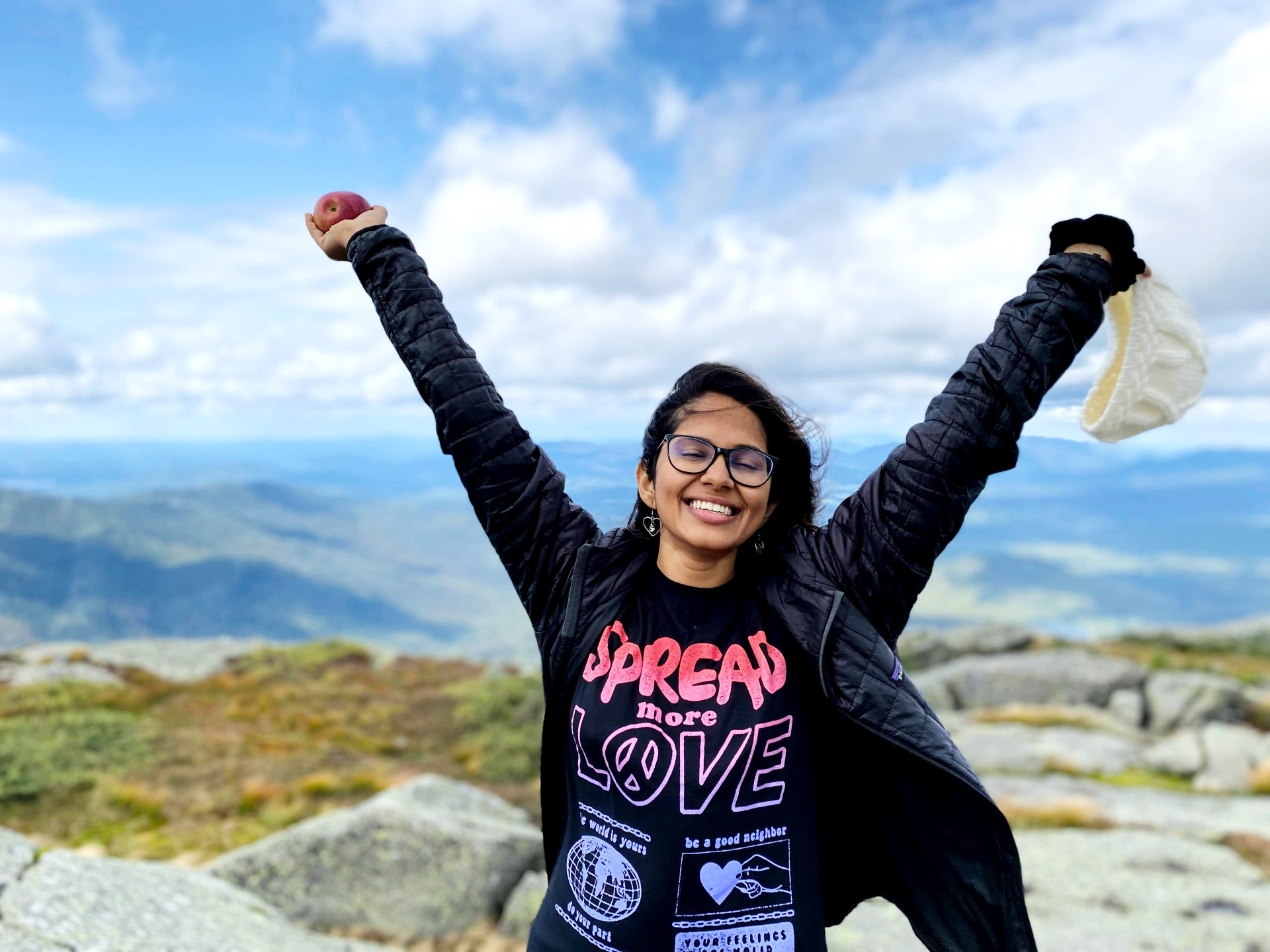 Choosing a university for my Master's
At the end of summer before college selection, I realized that I wasn't passionate about chemical engineering, which is a crucial realization. Many people believe that they have to stick to a major they picked when they were 17, without considering their interests and passions. This is especially true in India where the major is assigned based on SAT scores. I was a valedictorian of my chemical engineering department, yet I wasn't feeling passionate about the subject, unlike other scholars I met.
During my undergraduate studies, I started a social organization and found a strong passion for it. This made me consider pursuing a career in business, people, and management. It wasn't a sudden shift but rather a four-month journey of taking walks across the basketball field, talking to people, and thinking about what I truly wanted to do.
Eventually, I applied to 10 universities, including Stanford, Harvard, Columbia, Cornell, Dartmouth, and MIT, for both research and management programs. I remember getting my first rejection from MIT in February 2017, then came rejections from Harvard and Stanford, one after the other. I was feeling pretty defeated. But then, within a span of just seven days, I got three admits - Dartmouth, Cornell, and Columbia. I chose Columbia because of its better ranking, interesting courses, and location in New York City.
I was disappointed not to get into Stanford and Harvard, but I realized that even though I had good grades and did well on the GRE and TOEFL exams, I didn't have enough experience. I'm very grateful that Columbia picked me despite my background being purely in research. Perhaps it's my involvement in social organizations that helped me get accepted.
Application documents & scores
First, I had to submit my GRE and TOEFL scores. My GRE score was 328 with 158 in verbal, 170 in quant, and 5 in AWA. My TOEFL score was 114 out of 120. I also had a pretty high GPA of 9.86 on 10 (equivalent to 3.95). Next, I submitted my resume, recommendation letters, and a statement of purpose (SOP).
The SOP was probably the toughest part for me since writing is not my strongest suit. I spent a lot of time revising it, but looking back now, I'm not exactly thrilled with it. I remember making grand promises about wanting to be a consultant in the energy research field, but now I'm a writer. Life takes some unexpected turns!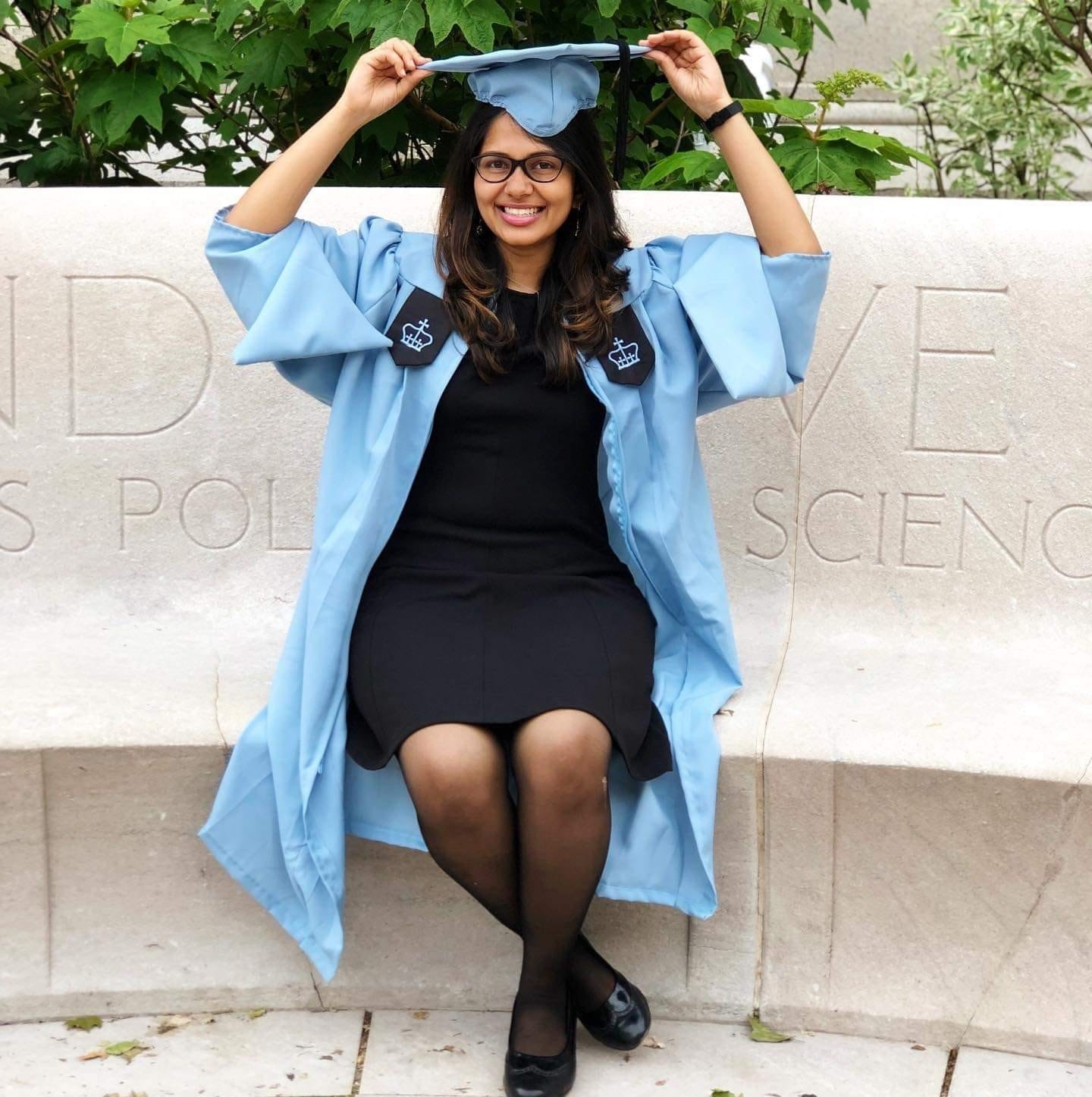 Advice for my younger self
If I had to do it again, I wouldn't choose Columbia. It was expensive, with tuition costing $80,000 and living expenses in New York adding another $25,000 to $30,000. Instead, I would have gone for something more experimental, like Minerva University. I've met some people from there and I really like what they're doing. Education can be a more hands-on experience, where you work on real-life projects, which makes sense for a degree like management science. For one of my courses, we worked with three startups in New York to help solve a problem they were facing. I wish there were more courses like that that gave me exposure to the real industry. I would advise students to place less emphasis on ranking, as it's not an objective measure and has many biased inputs. Breaking into the top 50 is hard, and rankings keep changing positions.
Tuition fees and student loan
Back in the day, I knew I'd have to take out a loan for college considering the $80,000 tuition fees. My dad is a banker, which made it easier for him to help me with the loan process. I took out a loan of $80,000 from a bank in India. Nowadays, there are tons of tech-enabled platforms for student loans, like GradRight. I was also lucky enough to get two scholarships from India covering $20,000-$25,000, which I had to pay it back in eight years with no interest.
During my time in college, I was living a frugal life in New York and even started a WhatsApp group called "Free Food at Columbia" where people could post about free food on campus. It was all about keeping expenses low, but I later realized the importance of taking care of my health and food.
Thanks to my job at Salesforce, I was able to pay back my loans. I was offered a base salary of $130,000 with bonuses, stock options, and a starting bonus of $25,000. Every dollar I saved went straight back to India to pay off my loans. I paid it back within 10 months of starting at Salesforce. People would tell me to invest my money instead of paying off the loan, but I just wanted peace of mind. I do think that my Columbia degree helped me get into Salesforce, but looking back, I don't know if the debt was worth it, especially since I eventually left to become a writer.
First semester
When I first arrived at Columbia University, I was faced with the choice of living in the International House (I-House) or finding a more cost-effective housing option. I eventually opted for a more budget-friendly three-bedroom apartment where I lived with four other students. My experience in the apartment was, in a word, intense. On my very first day, I was so overwhelmed by the new environment that I found myself in my basement room crying uncontrollably at midnight.
But as I settled in and attended events at the I-House, I met people from all over the world, and I quickly realized that being surrounded by such a diverse group of individuals. It was both exciting and intimidating. In my classes, I was surrounded by classmates from France, China, England, and the Philippines, and I felt like an imposter, intimidated by their intelligence and knowledge. In particular, the students from France seemed to have an innate ability in mathematics that left me in awe. However, I was determined to do well in my courses, so I spent many late nights studying and putting in extra effort to understand the material. But despite the challenges, I never lost sight of why I was there. I was chosen from thousands of applicants to attend Columbia, and I deserved to be there just as much as anyone else. In the end, my time at university was a roller coaster of emotions, but I wouldn't trade it for anything.
What a typical day looked like
I wrote a lot during my time at Columbia. So much so that I wrote an article for each month and published it as a 150-page book about the life of a grad student in one day. It captures all the raw emotions of what it was like to be there. If you're interested, you can check it out here.
In terms of classes, I only spent a maximum of nine hours per week in them. We had a course called "Operations Consulting" that took place every two weeks and lasted seven hours straight. We were expected to dress in formal attire (suit and tie) for this class and the professor was an amazing professional from the consulting world. It was a lot of fun! It was more like a debate rather than just him teaching us theories.
Assignments, on the other hand, took up a significant amount of time. If I spent three hours in class, I'd spend nine hours working on assignments. I would spend most of my time at the library. My daily routine was waking up at 10:30 AM, getting ready in 15 minutes, grabbing some food on the way to class, attending class for three hours, grabbing lunch from a $5 food cart, returning to the library for more work on assignments, maybe attending another class, working on a job search (because finding an internship and job was crucial), grabbing dinner with friends, and then working until 4 AM. I would sleep at 4 AM every night, which is why I woke up so late in the morning. It's a tough schedule but everyone around you is also working just as hard.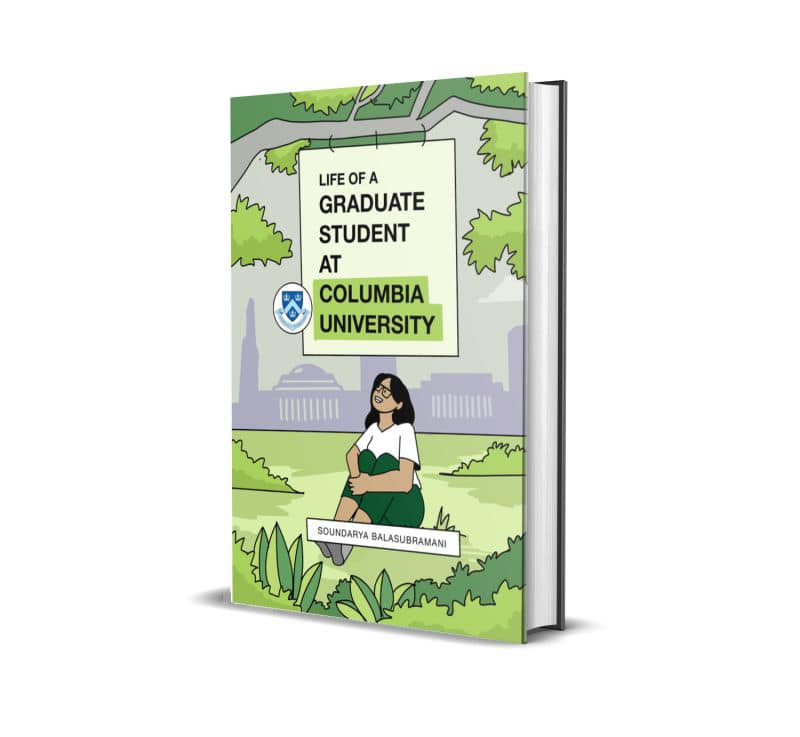 Ways to stay in the US after graduation
There are a number of options available to international students in the US, with the most popular being Optional Practical Training (OPT) which allows you to work in the US for up to 36 months if you have a STEM major. This is often followed by the H1B lottery, but the chances of being selected are less than 20%. If you're lucky enough to get the H1B, you can then apply for a green card, which can take as little as five years if you're not from India, but more likely 50 years if you are from India. This is because there's a cap on the number of green cards issued each year, with countries like India and China having the largest backlog. Two websites I recommend checking out are h1bdata.info and h1bgrader.com to track all the companies that file H1Bs.
However, there are alternative options, such as starting your own company on your OPT, or looking at the O1 visa for those with exceptional abilities. And with the current economic recession, now may be a good time to consider starting something on your own, as there are VC funds that specifically help immigrant founders.
Personally, while at Salesforce I was lucky to get my H1B in the first year, and I'm now employed at a startup while pursuing my O1A visa through my own company. I am writing a book called Unshackled to help skilled immigrants make it in the US!
Final advice to students
Studying abroad changed my life for the better and I would highly recommend it to anyone looking to broaden their horizons and gain a unique perspective. The exposure you get when you immerse yourself in a new culture is truly priceless and has helped me grow as a person. Even if you're not interested in leaving your home country permanently, taking a few years to study abroad can help you better serve your community when you return. Just be careful to research and choose reputable platforms, like Borderless, to get any assistance.
---
---
That was very inspiring! Actually, with a good job, loan seems to be not that scary?

Hi this was absolutely amazing. I've applied to the same program and I'm still waiting for an answer from Columbia. Would you say the program itself helped you grow professionally? I have to take a loan too and obviously you can do all the research in the world but it'll never be as useful as coming from someone who experienced it. I have places for management both of which are STEM as well at Cornell and Duke too and I always wanted to go to Columbia as a kid but I've read so many comments of people telling me Columbia isn't worth the debt. My worst case scenario is that I'll have to return to the UK afterwards where currently live and work, would love your view on the curriculum in a bit more detail if possible