My journey from Ukraine to studying CS and Math at Lehigh University with full financial aid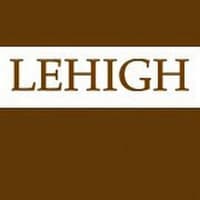 Lehigh University
🤓
@katesaltovets
from
Ukraine🇺🇦
💼 Bachelor: Physics & Computer Science
⏳ Aug 2022 — May 2026
📍 Bethlehem,
US🇺🇸
🗣 English
✅ Student Visa (F1)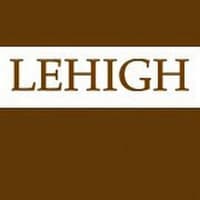 Lehigh University
📍 Bethlehem,
US🇺🇸
💰 100% Financial Need Met
🤓 6,500 Students
🌏 17% International
High school experience
I attended a Ukrainian physics and mathematics school, which is likely one of the best schools in Ukraine. The school provided rigorous preparation in physics and mathematics, which prepared me for the International Olympiads in Astrophysics and Astronomy. I participated in these Olympiads twice and was awarded bronze medals both times.
Although my school was amazing, it wasn't a prestigious boarding school in the United States or an international school. We followed the Ukrainian curriculum and my diploma was a standard Ukrainian one, not an International Baccalaureate or anything similar. Despite this, I firmly believe in the quality of the education I received there. Though I sometimes wonder if admissions boards fully appreciate its value, considering its basic post-Soviet diploma.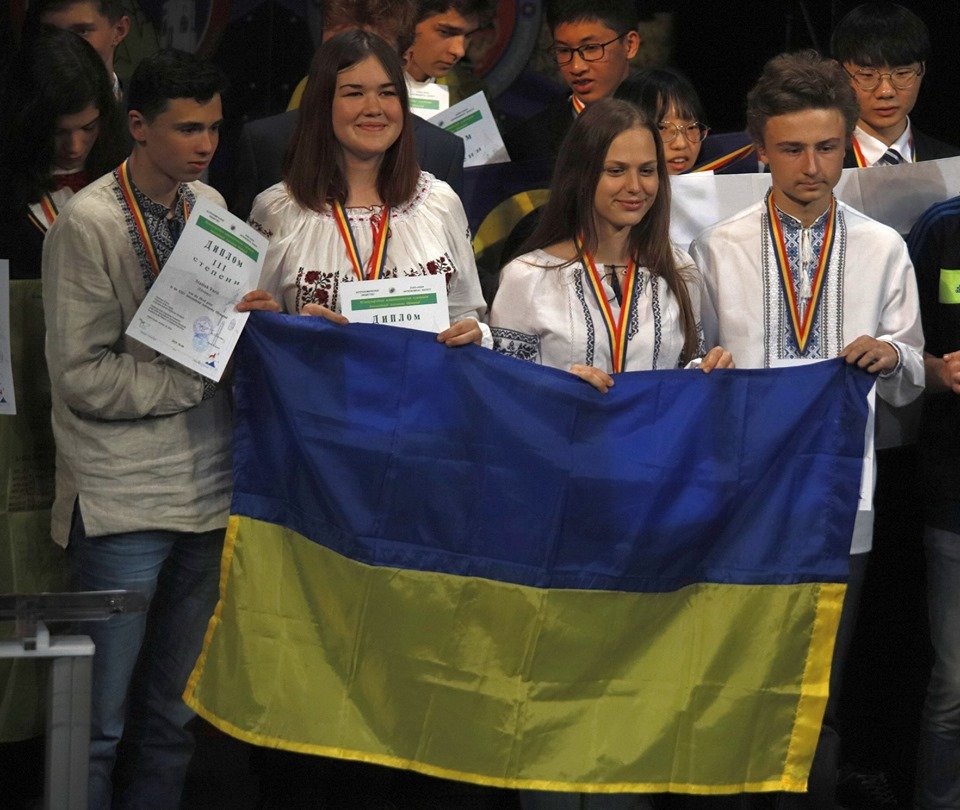 Ukraine Global Scholars
Physics has always been my chosen field of study. However, I felt that the opportunities for research and access to facilities were far more abundant in countries outside Ukraine. This prompted my decision to pursue my undergraduate degree elsewhere.
Initially, I was torn between studying in the United States or Asia, and contemplating applications to Singapore or Japan. However, my plans shifted when I was accepted into the Ukraine Global Scholars program. This initiative seeks out talented Ukrainian students and offers mentorship, enabling us to secure full scholarships at top American universities.
One key requirement of this program is that graduates return to Ukraine five years post-graduation to contribute to the country's economic development. With the support of this program, I decided to apply to universities in the US. My Early Decision was Lehigh, so I didn't need to apply elsewhere.
One of the program's biggest strengths is the sense of community it fosters. We have an extensive and supportive network that feels more like a family. Whenever I encounter a problem, I know I can reach out to this community for support.
Why Lehigh University
Deciding on the right university was a long journey for me. At first, I thought Rice University in Texas would be my early decision, and I had my heart set on MIT for a regular decision. I'd even started prepping essays for MIT.
However, after extensive talks with my mentor and the UGS college counseling team, I discovered that applying early to Rice wouldn't really give me any advantage. This understanding, mixed with a bit of nervousness about my chances, made me rethink my strategy.
That's when I started considering Lehigh University. It had several things going for it. I liked its location more than Texas, and the beautiful campus and course offerings really clicked with my interests. Plus, while MIT offers elaborate introductory classes, Lehigh offered unique advanced classes like string theory, which i haven't seen anywhere else.
When it came to my undergrad studies, I realized I cared more about getting started with research early than having top-tier facilities. The thought of competing with MIT's intense environment to start research as a freshman was a bit daunting.
Another selling point for Lehigh was its smaller student population, which meant more focused classes and easier access to research opportunities, thanks to the solid faculty-to-student ratio. I even got to know several professors in my department in my first year. My future plans of pursuing a PhD also factored into my decision. I knew that I would need to prioritize early research opportunities over prestige.
So, despite some doubt about getting in, especially since only one other person from UGS had ever been accepted (and she chose a different university), I decided to go for it and apply to Lehigh.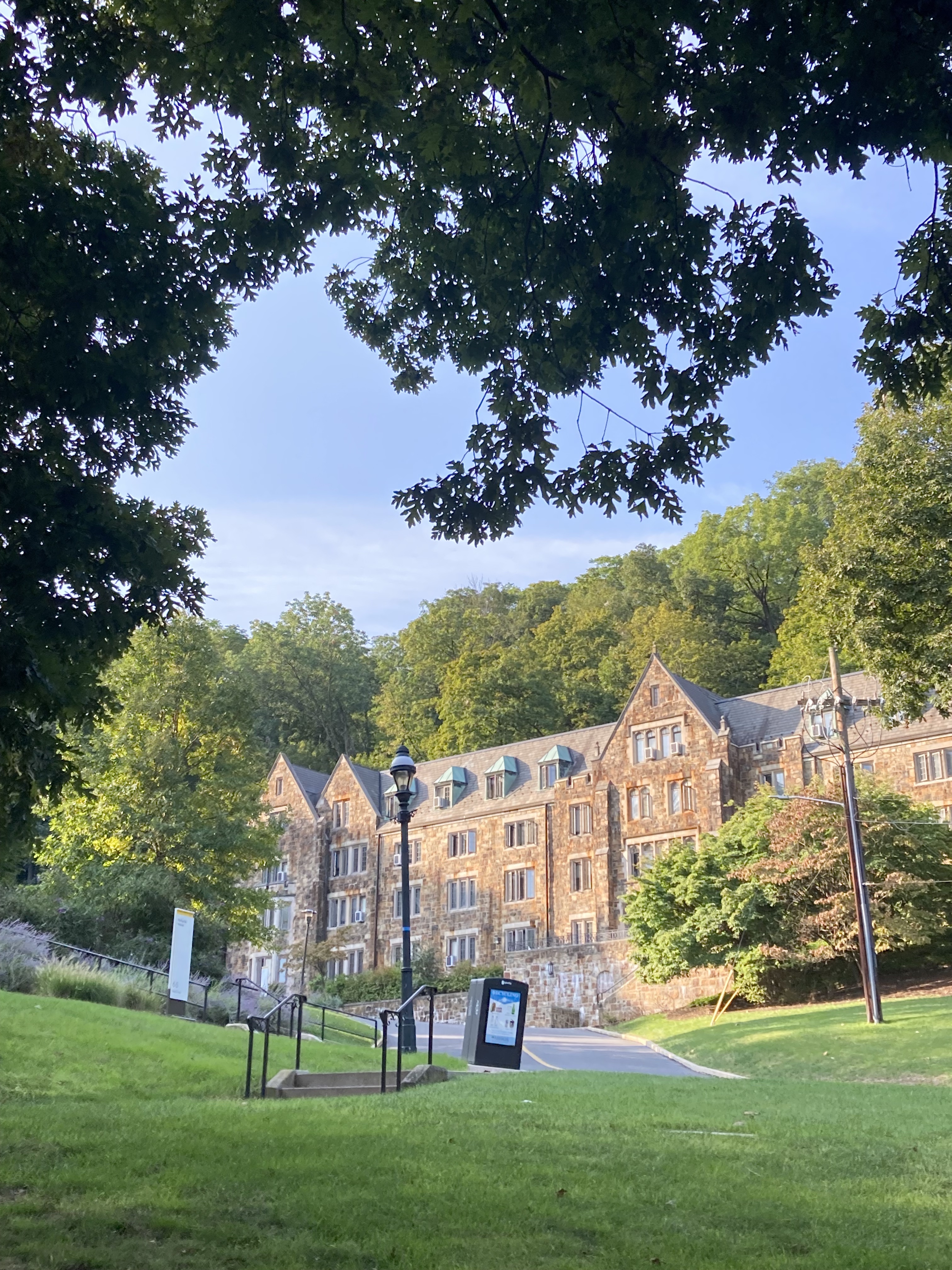 Application stats and Extracurriculars
My SAT score was 1460, with 690 in reading and writing and 770 in math. I took the SAT Subject Test in Math II, scoring 780. As for my TOEFL, I took it twice and if I recall correctly, my second score was around 105.
Regarding my GPA, it roughly translates to 10.9 on a 12-point scale, which is the grading system we use in Ukraine.
As for my extracurricular activities, firstly, I participated in the International Olympiad in Astrophysics, where I was honored with bronze medals. Additionally, I was part of a national educational NGO in Ukraine, focused on astrophysics, which was founded by a friend of mine. This organization essentially provides resources to students keen on furthering their knowledge in space and physics, given the lack of such materials. I had the opportunity to lead some lectures there.
While I don't know if it significantly influenced my application, it's worth mentioning that I also enjoy painting. I've even had the chance to showcase my work in several exhibitions.
Financial Aid
I received full financial aid from Lehigh University, which covers all my major expenses including board, meals, health insurance, and tuition. In addition to that, I'm part of a work-study program that pays around $2,250 per year. The scholarship, however, does not cover my flight costs. I understand that it's not common for universities to pay for flights, but it was still a considerable challenge for my family. In some cases, upon request, the university might assist with flight costs.
Lehigh University is very generous with its financial aid. I remember having to pay a few fees around the $200 mark, but after reaching out to the financial aid office, they covered those for me. There's also an emergency fund for international students as well, allowing you to request up to $1500 per year in case of emergencies.
If a student requires a full scholarship, I would recommend applying for an early decision because I believe funds may become scarce by the regular decision stage. Some of my Ukrainian friends who applied for the regular decision to Lehigh were not accepted, despite getting offers from Ivy League institutions. As of my knowledge, there's only one international student from Kazakhstan who got accepted via regular decision and also received nearly full financial aid. Most international students I know who are on full financial aid were accepted through early decision I or II. Lehigh is need-aware, so getting in with full aid definitely challenging.
Work-study
There's a variety of job options you can explore while studying here. I'm currently working as a lab assistant, which aligns well with my major. But there are other roles too, like being an office assistant in a gym, where you handle some tasks and have plenty of time to catch up on your homework. Basically, you can find a job that suits your interests and personality, but it's best to start looking early in the year since positions tend to fill up quickly.
The salary can vary based on the level of responsibility the job entails. Jobs that are pretty straightforward might pay around $9/hour, which isn't much. More demanding roles like being a lab or research assistant usually pay around $12/hour. That might be lower than some other universities, but it's still a good deal.
Alternatively, you could consider being a research assistant in a research group. That gives you the opportunity to conduct independent research while getting paid, which is a great way to gain professional experience. You have the choice to opt for research for credits or get paid for your work. So, depending on your preferences, you can find something that works for you.
Arriving to the US
I had visited the US once before, so my experience with culture shock wasn't too intense. I pretty much knew what to expect. The international office at Lehigh is amazing, though. For instance, when I first arrived, my flight had been delayed by eight hours. Despite this, they had arranged for a driver to pick me up from New York, which is just a short drive away from here. I was really stressed about the delay and the border control procedures, but Patricia from the international office kept checking in to make sure I was okay. Having my own personal ride was such a comfort. I'm not sure if they offer this service every year, but it was super helpful for a newcomer like me.
We also had an international orientation, where they discussed things like culture shock and cultural differences. I remember them explaining the metaphor of coconuts and peaches, which compares Americans (the peaches) being very friendly on the outside but a bit tougher to get to know deeply, versus people from former Soviet countries (the coconuts) appearing reserved initially but being very warm once you get to know them better.
On top of that, they offered specialized English classes for international students. The instructors were trained specifically to teach international students, and they were really aware of cultural differences, which was helpful. It's great that there's a considerable number of international students here, making up more than 10% of the student population. The university's size is pretty balanced too, with around 7000 students — bigger than most liberal arts colleges but smaller than typical public universities.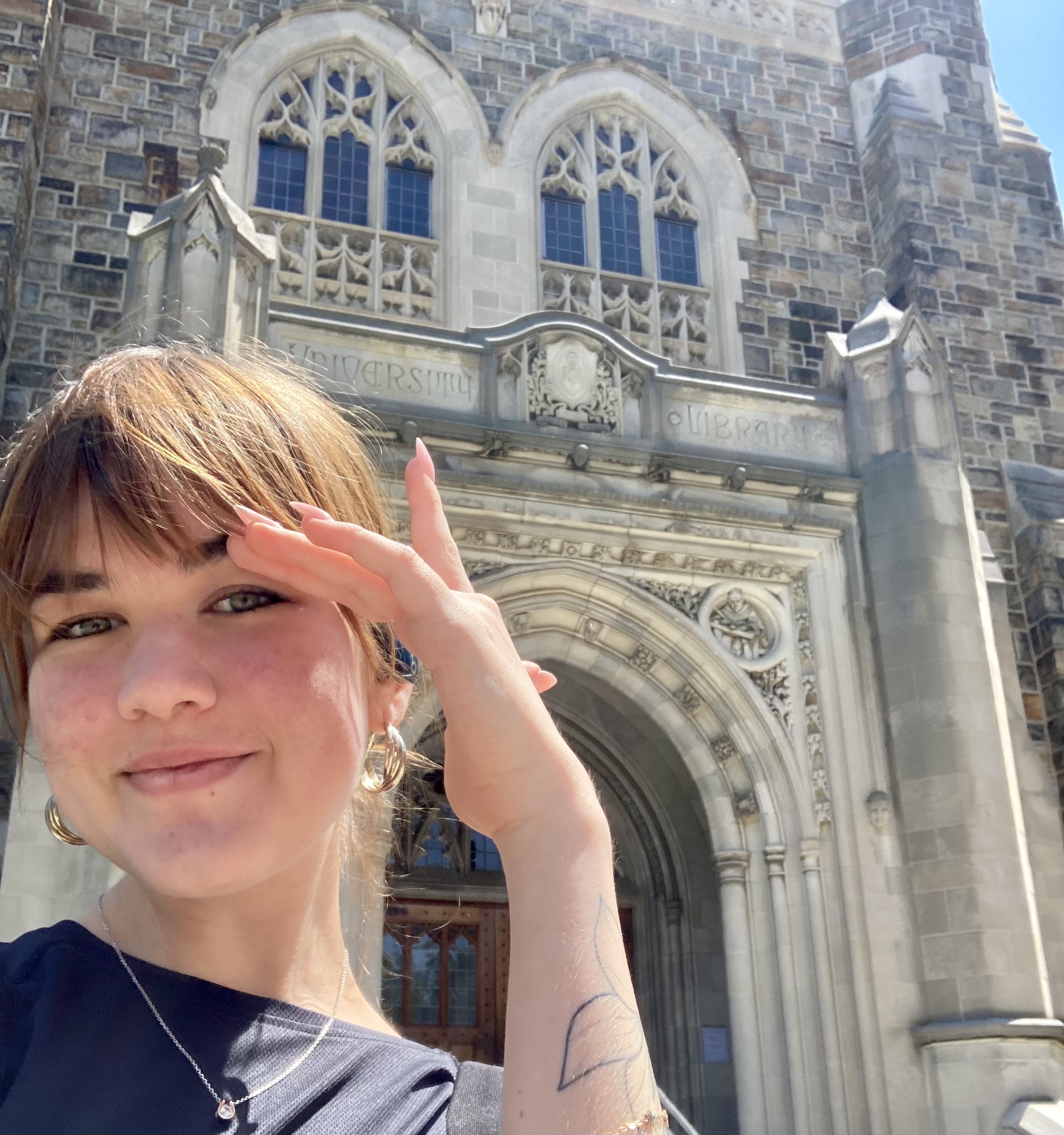 Academics and workload at Lehigh
I'll need to see how my sophomore year pans out to get a better idea of the academic workload. The thing is, a lot of the classes I've taken so far covered material I was already somewhat familiar with, particularly during my first semester. For example, I had already done Calculus II back in my home country and took advanced placement exams here upon arrival. Basically, I just emailed the administration saying I was already up to speed on certain topics, which allowed me to opt out of a few basic courses like the first physics and computer science classes, English, and calculus. This made my first semester pretty relaxed.
However, the second semester was more intense. I took courses like vector calculus and multivariable calculus, which definitely upped the challenge level. So I guess the difficulty increases as you progress. And while it hasn't been a walk in the park – I've had a few B's on my transcripts – it's manageable. Lehigh isn't a place where you can easily get an A, but there are resources available to help you out, like tutoring and office hours.
I was also fortunate with my TA who was super supportive and even offered to hold individual meetings to help me understand the material better. Plus, there's a center for academic success that offers tutoring. I've never been there personally, but I've heard from others that it's quite useful.
In talking with some of my friends at liberal arts colleges, I found that their academic expectations seemed a bit lighter. For instance, instead of a final exam involving three hours of problem-solving, they had to prepare a presentation for their calculus class. It seems easier, but I guess every school has its own rigor.
Student life
Lehigh is located in Bethlehem, which, although referred to as a city, feels more like a town to me. I'm originally from Kyiv, Ukraine's largest city with over 3 million residents. Consequently, Bethlehem's small-town vibe feels dramatically different. If you're someone who enjoys being in a bustling city every weekend, Lehigh might not be the best fit for you. However, there's a vibrant social scene here if you're into parties. Lehigh has a significant Greek life presence with plenty of events.
Of course, there are also non-alcohol, non-Greek life activities available, such as the Lehigh After Dark events. These are fun nighttime activities hosted every weekend, like outdoor movies or plant therapy sessions.
Regarding clubs, I'm part of the women's wrestling club here. I even had my first competition this year. It's an inspiring experience because we're pioneering women's wrestling at Lehigh, and there's even talk of it becoming a Division I sport.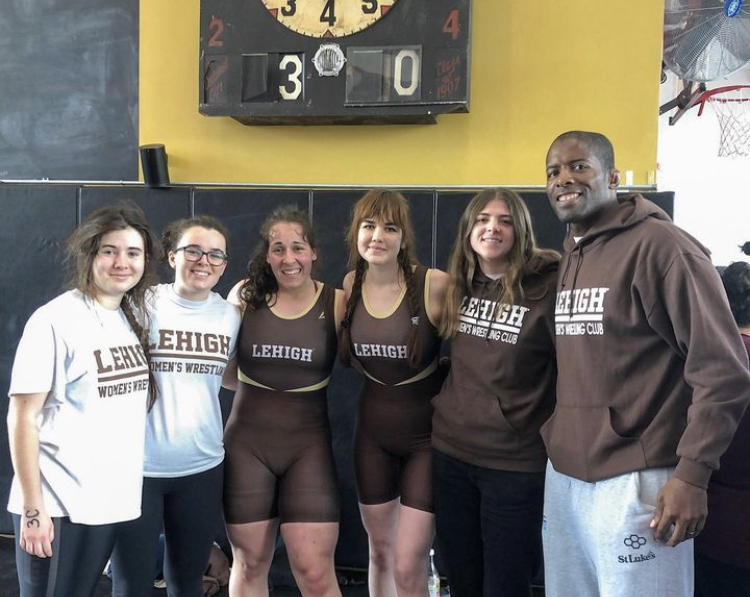 If you're more study-focused or don't mind being away from the hustle and bustle, Lehigh could be a great fit. Both New York and Philadelphia are about an hour's drive away, so you can easily plan weekend trips to these cities. But keep in mind that if you have a demanding major and need to study a lot, you might not have much time to go out. Bethlehem may not offer the excitement of a big city, but it does provide a peaceful environment with minimal distractions. There are still things to do, places to eat, and occasional summer concerts to enjoy, though not on the same scale as somewhere like New York.
However, for international students, there's an important caveat to consider. While it's often said that Lehigh's location between New York and Philadelphia is perfect for weekend getaways, this is largely applicable only if you have a car and can afford the travel expenses. A bus trip to New York, for instance, costs about $50, so a round trip would be roughly $100 – not exactly budget-friendly if you're a student relying on financial aid.
That said, the international office does organize annual free trips to New York and Philadelphia, as well as discounted outings to amusement parks. So, while there may be some constraints, they're definitely making an effort to provide exciting opportunities for students.
If you want to get into Lehigh…
Lehigh's acceptance rate might initially appear confusing, as it saw a substantial leap from around 20% to 50% one year. This sudden increase is primarily due to the opening of a new College of Health, which required an influx of students while the number of applicants remained the same. Now, however, the acceptance rate has adjusted and decreased to around 28%. It's expected to continue dropping in the coming years.
Lehigh, like many schools, places a great deal of emphasis on essays and demonstrating how well you align with the programs offered. With regard to SAT scores, while Lehigh claims to be test-optional, my advice would be to try and achieve a high SAT score if possible. From my experience, most international students I know who got accepted did submit their SAT scores, and they were typically high. Although I had a score of 1460, I know another international student from Kazakhstan who was accepted in the regular decision with a score of 1550. When I interacted with our college counseling team, they also suggested that applicants to Lehigh should ideally submit their SAT scores. I don't have the exact reasons, but I do not know any international student who applied here as a test-optional.
Keep in mind that the admission process is very challenging, particularly for international students who need full financial aid. Therefore, you should consider every school a reach and put significant effort into your application.
---
---
This is an impressive story! I actually imagine myself at Lehigh university come next year God willing.