My journey to Drexel University with $170,000 in Financial Aid and thoughts after the 1st semester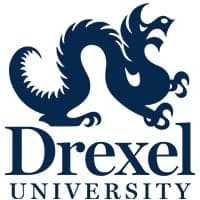 Drexel University
🗽
@damiradosm
from
Kazakhstan🇰🇿
💼 Bachelor: International Business
⏳ Sep 2022 — Jul 2027
📍 Philadelphia,
US🇺🇸
🗣 English
✅ Student Visa (F1)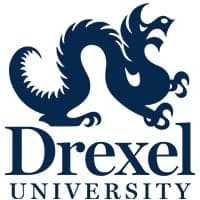 Drexel University
📍 Philadelphia,
US🇺🇸
💰 Partial Financial Aid
🤓 21,000 Students
🌏 13% International
I'm from Aktobe in Kazakhstan and I went to a regular gymnasium high school. My family and I have traveled a lot, and seeing what life is like outside of my country has always made me interested in trying new things and stepping outside my comfort zone. That's why I decided to study abroad. I looked at the United States, Canada, and Europe, but as I got older, I realized that the United States could be a great fit for me. The FLEX program also played a role in my decision to study there.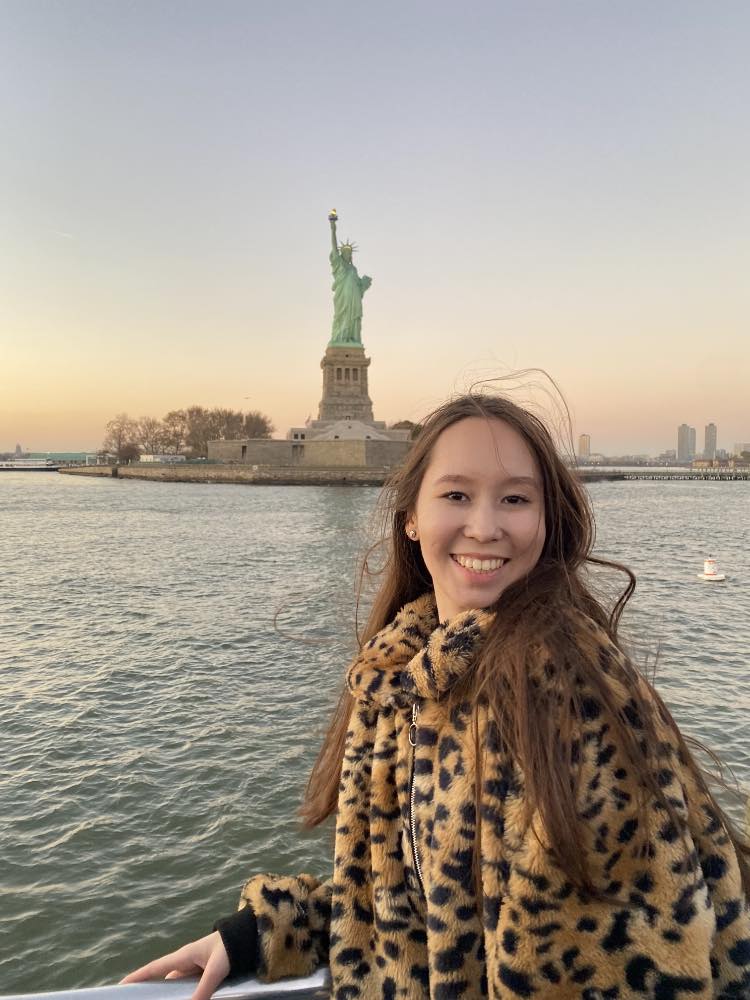 Why I chose Drexel University
I applied to nine universities and ended up getting accepted to four of them: Bentley University, Syracuse, Illinois Wesleyan, and Drexel. When choosing which schools to apply to, I looked for programs that aligned with my interests in business and also considered financial aid options for international students, the location of the school, and the overall reputation of the university. I ultimately chose Drexel because of its strong co-op program, which allows students to gain work experience before graduation. This was especially appealing to me as an international student, given the potential challenges with visas. In addition, I really liked Drexel's School of Business and the fact that the school is located in a big city like Philadelphia.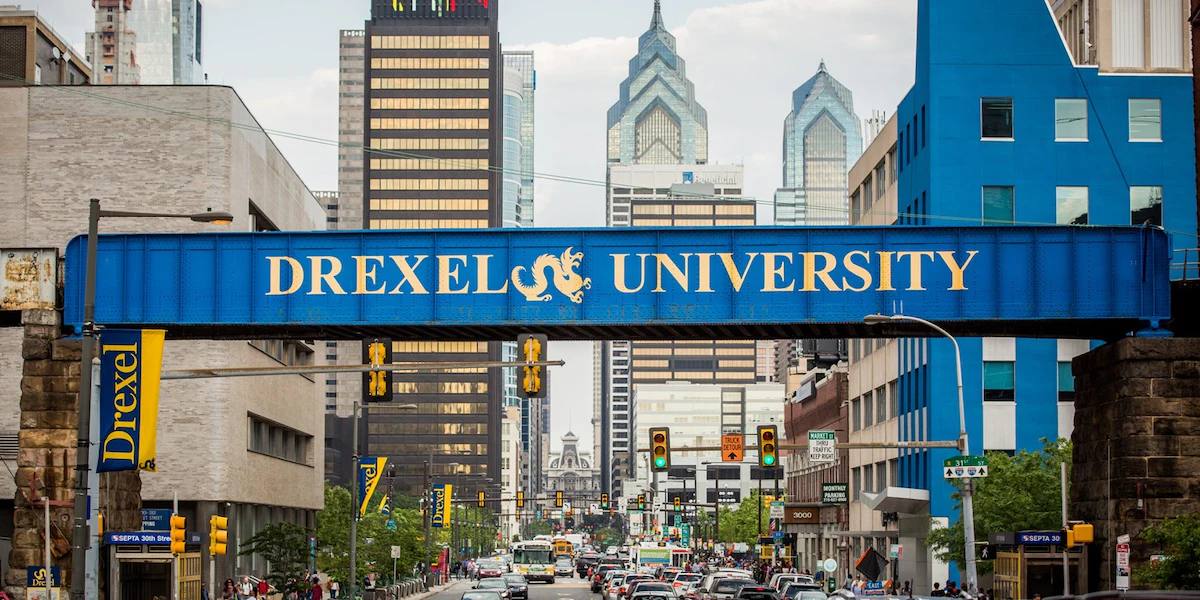 My application journey
I started to get serious about my applications around 8th-9th grade. I was also participating in the FLEX program at the time and ended up applying to colleges while in the United States. I applied via Regular Decision and the actual application was completed in about two months, starting in November. At the same time, I had been involved in a variety of extracurricular activities from a young age, so I would say that I have been preparing for this for a while.
Test Scores
I applied with IELTS 7.0 and SAT-optional.
Extracurricular Activities
In terms of extracurricular activities, I mentioned a few on my Common App. I was the founder of Teenage Hub, an educational project where my friend and I shared information about higher education and engaged with people on social media. We also had a speaking club as part of the project. I did two internships, one with Impact Admissions and another with an American company called ConnectMe as a marketing intern. I also participated in Olympiads and graduated from music, dance, and modeling schools, where I had been actively involved for about nine years. I also did some volunteering, including working as an English tutor and working as a manager at a clothing shop through the FLEX program. In addition, I have a blog on Instagram.
The main focus of my extracurriculars was educational activities and experience in the arts. My main Personal Statement also touched on my dance experience.
Finding internships as a high school student
I got my first internship with Impact Admissions when I was a student there and saw one of the members posting on Instagram that he was looking for interns to join the team. I sent in my resume and got the internship. My second internship came about when I was researching different internship opportunities on Google. I would literally type "internships for high school students" and a few websites popped up that seemed interesting. I applied for an internship through one of them. It's important to take initiative when it comes to looking for opportunities!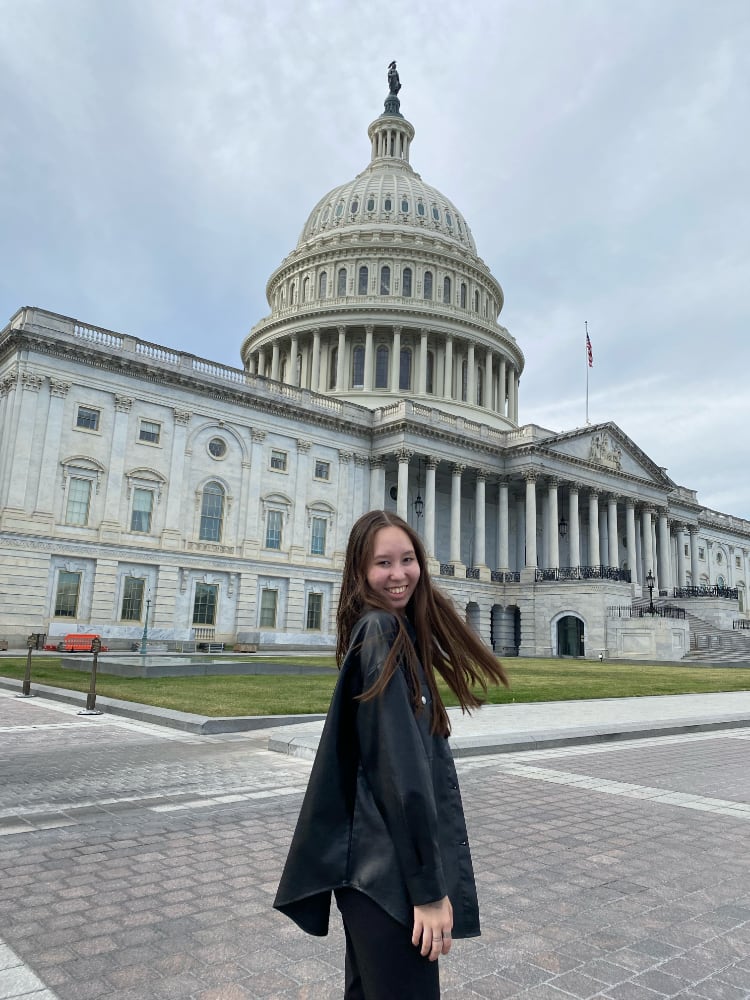 Financial aid & Fee waivers
I received Common App and CSS fee waivers by contacting the universities directly and explaining my financial situation.
Regarding scholarships, I didn't get a chance to apply for specific merit-based scholarships because the deadlines for those are usually earlier than the regular decision deadlines, and I missed them. However, I submitted my CSS profile as part of my university application and was able to get financial aid based on that. From Drexel, I received around 60% coverage, which was a combination of need-based and merit-based aid. The total amount of the scholarship is around $170,000 over four years.
In total, across all four universities (Syracuse, IU, Bentley, and Drexel), I received around $400,000 in scholarships.
The first semester at Drexel
I traveled to the United States with my mom and we arrived in New York before making our way to Philadelphia. The welcome week was amazing and it was definitely the best week on campus. There are around 20 freshman students from Kazakhstan at Drexel, and even more upperclassmen. I've made a lot of friends here and haven't had any adaptation problems, which I think is partly because I've been to the United States before and am familiar with the culture and society. Overall, my university experience has been magical and exactly what I hoped for. I think the FLEX program played a big role in making my transition easier this time around, as I had some adaptation issues when I first came to the United States. This time, it's a lot easier.
Academics at Drexel
At Drexel, we use a quarter system rather than semesters, which makes it easier to coordinate with the co-op program. Co-op is a six-month work experience where you can either work in your major or try out a different field. If you choose to do the five-year program at Drexel, you get 3 co-ops, which is essentially 18 months of work experience. I decided to go with the 5-year option.
Class sizes at Drexel are small, with a student-to-faculty ratio of 11:1 and an average class size of 19 students. Drexel is a research institution, so all of the faculty are involved in research and there are opportunities for students to get involved in research as well. Even if you have a large class, it will typically be broken into smaller groups led by teaching assistants to ensure a more personalized experience. As a freshman, I'm taking a mix of business classes, math, English, and a class about how the university system works. I've really enjoyed my business classes so far, and in one of them, we even did a project with the Amsterdam University of Applied Sciences.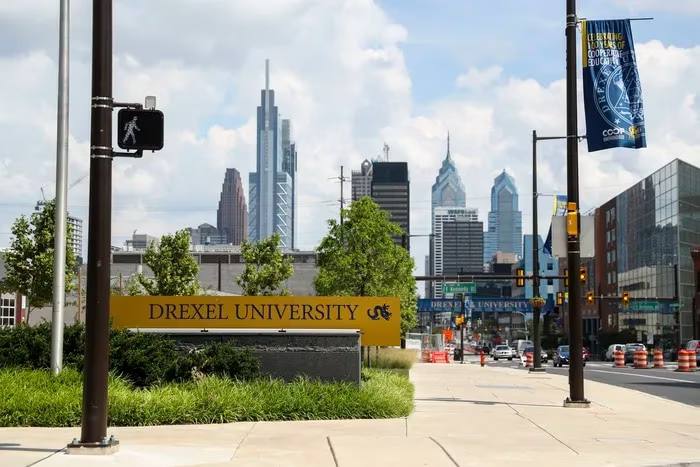 Work opportunities for students at Drexel
Drexel has a lot of opportunities for on-campus jobs and I take advantage of that by working as a student ambassador. This job helps me cover some of my out-of-pocket expenses and is also a lot of fun. As a student on an F1 visa, I'm not allowed to work more than 20 hours per week, so it's a part-time job. In my role as a student ambassador, I give campus tours, communicate with families, and participate in university events. Overall, it's a great opportunity, both financially and for the experience.
Study Abroad Opportunities
Drexel offers a variety of study abroad options, including full semester programs, exchange programs, and intensive courses abroad that take place during breaks like spring break or summer break. These courses are only one week long but you can still earn credit for them. To participate, you have to apply to the program and then choose the country you want to visit.
I've taken advantage of this opportunity and will be going to Switzerland with Drexel during spring break. We'll be attending a Swiss Business School and taking lectures there, as well as doing some sightseeing. In the future, I'm interested in doing a semester or even a full year abroad, since I enjoyed my experience with the FLEX program and think studying abroad during college would be a great opportunity too.
Life on campus
Since Philadelphia is the sixth largest city in the United States, it was definitely a great fit for me since I don't like small towns and prefer the fast pace of a big city. The campus at Drexel is located in a university city neighborhood, so we have Drexel University, the University of Pennsylvania across the street, and another university nearby. All of the academic buildings are close together, but we also have access to restaurants, grocery stores, and other amenities within the neighborhood. The campus itself is quite large and feels like a small city within a city. I really like this setup because it gives me the freedom to do what I want while also feeling safe on campus.
The city center is also easy to get to, either by car (a 10-15 minute drive) or by walking or using the free shuttles that go there. When events happen in the city, we also get discounts and are able to attend them.
As for my dorm, I live in a suit-style room where I live with two other roommates. We share the living room, kitchen, and bathroom together.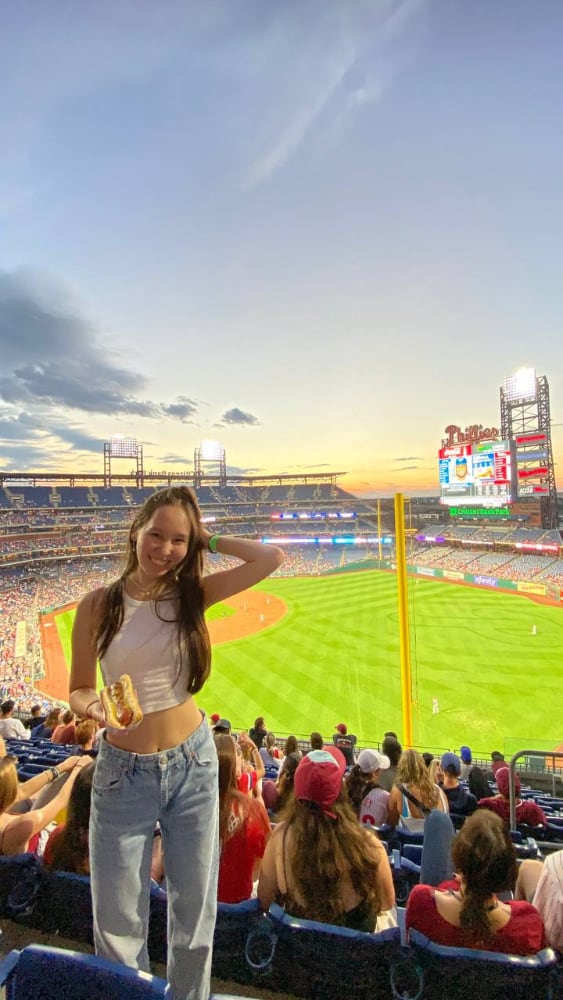 Note about visa
To provide context for my financial situation, I had to provide a statement from my parents about their employment and income. This was to help determine if I would be able to cover all expenses beyond what scholarships might cover.
---
---