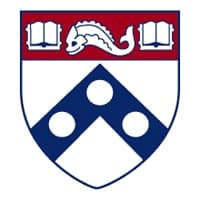 University of Pennsylvania (UPenn)
🐹
💼 Bachelor Student
⏳ Aug 2023 — May 2027
📍 Philadelphia,
US🇺🇸
🗣 English
✅ Student Visa (F1)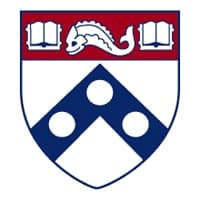 University of Pennsylvania (UPenn)
📍 Philadelphia,
US🇺🇸
💰 100% Financial Need Met
🤓 22,000 Students
🌏 24% International
Hi! My name is Sofia. This fall, I will be a freshman at the University of Pennsylvania, where I've received generous financial aid of $72,800 per year. I plan to study Political Science, History, and International Relations. I was also accepted to Brown University with financial aid of $72,500 per year, Fordham University with a 60% scholarship, and Clark University with a 50% scholarship. Additionally, I've been offered around $50,000 per year at both UBC and the University of Toronto. I also received acceptance from John Cabot University. Cornell University, Pomona College, and Lafayette College have placed me on their waitlists.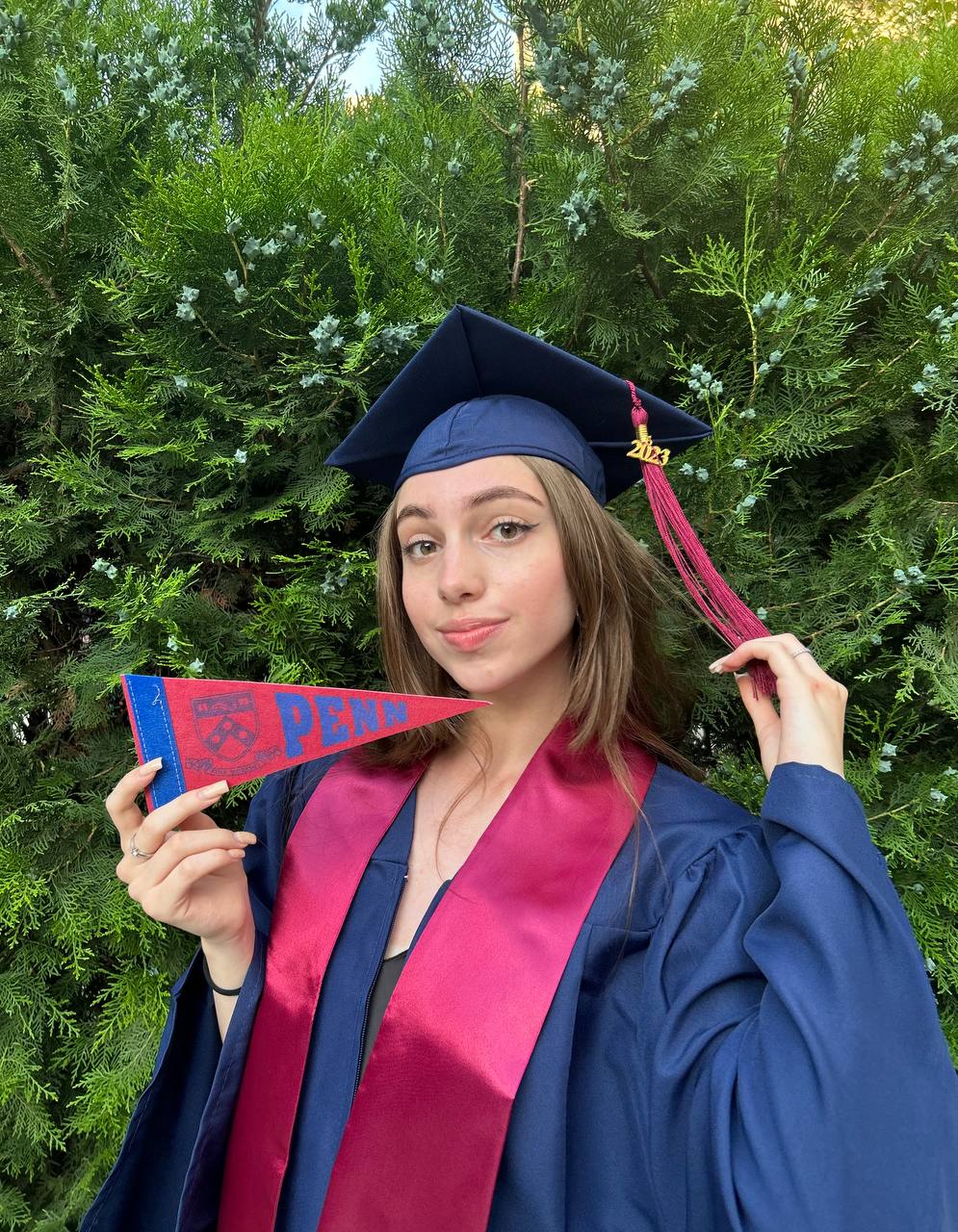 The Beginning of My Journey
Studying abroad has been on my mind since a very early age. I recall in 8th grade wanting to enroll overseas, but I wasn't truly serious about it. There wasn't a dedicated search for universities or any effort to understand the process. It was a distant dream that felt unattainable, and I didn't pursue it further. By 10th grade, contemplating my future became a priority. I struggled to see myself in any higher education institution in Russia. It was then, just after New Year's Eve, that I came across a YouTube video titled "How I got into an American university". Watching it, I discovered a girl from Russia studying in the US with a scholarship. That's when I understood it was achievable. The revelation was startling. I wondered, "Could I possibly attend an American university too?". From that moment, I began my research diligently. The topic wasn't widely discussed back then, making information scarce. I was attending a public school in St. Petersburg, and it was quite ordinary. I faced challenges with my English skills; I was at an average B2 level. To address this, I turned to SAT preparation, through which I not only enhanced my English but also learned about the admission process.
Failing the First Time
In 11th grade, my initial attempt at admission was unsuccessful. While I knew the basics, I lacked a deep understanding of how to structure an application. These missteps resulted in no acceptances. However, I didn't remain disappointed for long and my mental breakdown ended quickly. Within days, I resolved to try again with a high level of determination not to give up. My strategy for the next round had to be different.
Subsequently, I moved to Georgia. I faced a choice: take a gap year after 11th grade or continue into 12th grade at a Georgian school? After careful consideration, I opted for the latter, feeling it was crucial to maintain the momentum of my education. This led me to enroll at the European School in Tbilisi, marking the beginning of my journey at an international private school.
Application Overview
Demographics: 
Gender: Female 

Race/ ethnicity: White (Georgian, Russian) 

Residence: Tbilisi, Georgia 

Income Bracket: Low-income student 

Type of School: Small private school 

Hooks: None
Academics: 
GPA (UW) - 4.0/4.0

GPA (W (senior year ONLY)) - 4.62/4.0 

Rank (or percentile): School doesn't rank 

# of Honors/ AP/ IB/ Dual Enrollment: 4 APs (senior year), 1 Honor class (senior year) 
Standardized Testing: 
SAT: 1500/1600 (710 EBRW, 790 Math) one sitting 

IELTS: 8.0/9.0 (8.5 reading, 8.5 listening, 7.0 writing, 7.5 speaking) 

APs: n/a
Leaving exams: 
Russian (ЕГЭ): 100/100

Math (ЕГЭ): 21/21 

English (ЕГЭ): 94/100
Extracurriculars
Co-founder, CEO, Head of the Design Department of a teen-led non-profit organization (tied to politics) 

Author of the 3 research papers on history and politics (was published), work at the Russian National Library with a professional historian 

Participant of scientific conferences on history and politics, RANEPA, Russian National Library 

Volunteer and intern at the State Hermitage Museum 

MUN delegate and IMUN intern 

Head of the Student Council 

Graphic Design Internship 

Dance 
Honors
Winner of the National Scientific Conference on history and politics 

Winner of 6 Regional Conferences on history and politics 

Prize-winner (twice) of the International Essay Competition (topic: international relations) 

Winner of the regional stage of the National History Olympiad 

Outstanding Achievement Award from the city administration 
+ a million of international summer programs with scholarships
Personal Statement
My Personal Statement centered on my cultural background, as I am half Russian and half Georgian. Accordingly, my essay focused on this dual cultural experience and how it has molded me. My entire application emphasized international relations and politics. I reinforced this political theme with a personal essay, clarifying my passion for these subjects and tracing the origin of my interest—my dual background was the catalyst. I also referenced a significant event: Russia's assault on Ukraine. Being half-Russian and half-Georgian, merging these two narratives was challenging, as Russia has an aggressive history, while Georgia's is more peaceful. Reconciling these distinct histories was a struggle. I noted that in 2008, Russia also attacked Georgia. As a child, I was profoundly affected, seeing one side of my heritage confronting the other. This conflict was foundational to my interest. Given Russia's recent actions in Ukraine, my conviction that I'm on the right trajectory towards comprehending and potentially resolving international disputes deepened. Through my background, I explained my academic and professional aspirations, emphasizing the influence of such military conflicts on me, especially recent ones.
Spiked or well-rounded?
I'm a spiked student and fully recognize the benefits of a personal brand. My mistake during my first enrollment attempt was that I came across as a well-rounded student; I didn't highlight any connection between my activities. During my second admission attempt, I understood the importance of personal branding better. I did well in showing the connection between activities, drawing a clear line throughout all parts of the application. This is why I was accepted: I demonstrated my potential through extensive experience in a specific field. If I can achieve so much at a young age, what might I achieve by the time I'm 30? That was the message I aimed to convey.
Recommendation Letters
What did I emphasize? I highlighted three qualities: leadership, community service, and intellectual curiosity. Leadership was evident in all activities where I held positions such as CEO, founder, etc. For volunteer work, I aimed to show that I directed my actions for societal benefit and did a lot for others. Intellectual curiosity was clear throughout my academic journey. As for activism, it was reflected in my extensive research work, which I also highlighted.
I asked teachers to focus on these specific qualities in their recommendation letters. My Calculus/Statistics teacher wrote about my intellectual curiosity, while a teacher from my previous school emphasized my leadership qualities. These teachers went above and beyond to highlight the traits I wanted to showcase. With their help, I effectively communicated my strengths to the admissions committee. UPenn mentioned these qualities in its acceptance letter, indicating that my efforts had an impact. This showed that I had successfully presented my character to the admissions committee! I obtained recommendation letters from a counselor and a Calculus/Statistics teacher at my current school, and a history teacher and a counselor from my former school.
Personal Brand
I believe that the most crucial aspect of building a personal brand is to choose the right direction for the entire application:
Analyze all existing awards and activities;

Identify their common denominator;

Select a direction that encompasses all these activities. Ensure all the connections between activities and awards are made evident. It's beneficial when the Personal Statement highlights and explains the significance of this direction.
Graphic design is my secondary interest. I've been designing websites for many years, and this passion goes beyond personal branding. I'm not sure I integrated this as seamlessly as I could have. I wrote a post on my blog about mistakes I made during this phase of my application: I listed graphic design as a primary activity, which might have diverted attention. If I could change something in the application, I would place it under additional information. While it holds significance for me, it's not something I pursue consistently. Yes, I'm open to listing it as an activity, but not among the primary ones.
Passion Project
SpeakUP is something I've grown to really love over the past 2 years. We are already running our ninth stream, and ~300 students have passed through us. I started the project with my friend Albina. We met in the field of enrollment; she had experience in running her own speaking club, and we decided to launch our shared speaking club. Since its inception, we've been deeply committed to it, having meticulously developed its program and formats. Our club stands apart from other speaking clubs. We introduce unique topics and questions, prompting discussions during which silence is nearly impossible. The language barrier is possible to overcome when there's a desire to speak; this happens in a welcoming atmosphere. I believe we fulfill this role, by combining thought-provoking with engaging discussions. Our sessions have diverse formats; we add exploratory elements at the end, like teamwork, quizzes, and games. Our homework assignments are collaborative, creative, and imaginative. We also offer vocabulary and grammar cards. Additionally, we arrange meetings with native speakers from top universities, such as the Ivy League and Stanford. Interacting with these students provides valuable insights. My connection to this project and its members has grown deep, and many of our long-term participants share this sentiment. SpeakUP means a lot to me.
Fill Out Everything
All "optional" fields in the CommonApp are not truly optional. The Additional Information section requires a strategic approach. I recommend considering providing context for the activities. We know that the Common App offers limited space for activity descriptions. Often, there aren't enough characters to elaborate on reasons, motivations, results, impacts — essentially, there's not enough space to detail the activity comprehensively. In such cases, the Add Info section should be utilized. This is crucial as it allows you to better present your personal brand, highlight your qualities, and emphasize specific aspects.
Additionally, the Honors section sometimes falls short with only five fields, especially when you want to list more awards. Such details can also be provided in the Add Info section, describing them more thoroughly. When referencing university programs, mention the specific lessons you learned.
If you have comments about your school and background, include them in Add Info! For CIS students like us, the system is different.
For instance, I utilized 630 words out of the available 650. I maximized this section!
College List
When assembling my College List, I prioritized the availability of financial aid. This was the first aspect I considered. I consulted a table that compiled key indicators of financial aid for international students: the number of international students, the percentage of the total number of international students (which provides a gauge of the university's receptiveness to international students), the average financial package, and the percentage of international students receiving financial aid. Using this data, I highlighted universities that looked promising. Next, I looked into the Financial Aid sections of university websites, studying details, and seeking mentions of the institution that meets 100% of demonstrated financial need. I looked for information for both domestic and international students. Universities fitting these criteria were added to my list.
Since it wasn't my first application cycle, I was already familiar with many universities. Several of them made my list because I had considered them the previous year. Additionally, my financial situation had improved slightly: I could now afford to contribute 10-15k dollars, a significant amount of money for someone from the CIS. I acknowledge this privilege and am deeply grateful for it. With this increased capability, I felt I could target top-tier universities while also looking for safety schools outside the US. My list was aspirational -- not so many colleges with +- high AR, because I figured that if it didn't work out in the USA, I would consider Europe and Canada. My strategy was influenced by my experience from the prior year.
ED Rejection
Since the previous year, many believed that Barnard College, a women's college at Columbia University, was my dream school. I genuinely felt that way back then. My friend attended there, and I spent countless hours on their website—it seemed like the perfect fit. I admired their emphasis on nurturing women's potential. Last year during Early Decision, I was deferred, a rarity at Barnard. 80% of those deferred during RD at this college typically receive acceptance. However, I was among the 20% who were rejected. I took this as a sign; it wasn't an arbitrary decision. The admissions team would have deliberated extensively. Consequently, I debated reapplying for ED. My school counselor strongly recommended it. I did reapply for ED but faced rejection again. My application had improved in every way, yet the result was the same. In hindsight, I realized I had overly committed to a place where maybe I shouldn't have, missing the chance to apply elsewhere for ED. Upon reflection, my enthusiasm for Barnard waned. I had grown interested in another institution: Harvard. Initially, I dismissed the idea as "nonsensical" and believed, "It's not for me."
When the chance for ED2 came, I decided to try Harvard and other top-tier institutions. I refrained from applying for ED2 anywhere, even though UChicago was an option. I wanted to apply widely during RD. In the end, I'm content with my choice. One difference between me and other candidates is that I can cover some of the Cost of Attendance. Those unable to do so should look at ED options, as they tend to favor applicants needing financial aid. This financial aspect made me more at ease with skipping ED2. While I didn't pursue any ED this year, stepping into RD was a risk, but luckily, it ended well!
Brown or UPenn?
Regarding UPenn and Brown, where I was accepted...
Choosing to apply to Brown was a calculated decision. I was attracted to its open curriculum system, the opportunity to immerse deeply into a single area of study or explore multiple disciplines. The no-GPA system and the option to take classes on a pass/fail basis also appealed to me: it undeniably alleviates pressure. This is the truly Happy Ivy! With such lenient requirements, the academic pursuit becomes enjoyable. When numerical grades and rankings come into play, there's an inevitable push for better scores, which isn't always conducive to a healthy mental state.
The application to UPenn deserves particular mention. Albina, my best friend, and I had made a pact not to apply to each other's dream schools. Initially, I refrained from applying to UPenn, Albina's dream institution. Later, as UChicago emerged as my dream school (before being replaced by Harvard), she decided not to apply out of respect for our agreement. Over time, we both recognized the redundancy of this rule and chose to discard it. A week before the application deadline, I decided to add UPenn. At that point, my knowledge about UPenn was limited; I knew it was in Pennsylvania based on its name. After receiving my acceptance, I began to look deeper into what the university offered, engaging with current students to gain more information. These interactions significantly influenced my eventual decision to commit to UPenn. While it's amusing that UPenn has a reputation for a cut-throat competitive culture, especially since I was looking to avoid academic pressure, I am genuinely happy with my choice. Even through our online interactions, I couldn't help but sense the warmth and friendliness of the UPenn community to welcome and assist me. I feel as though UPenn selected me for a reason, and I am genuinely at home here.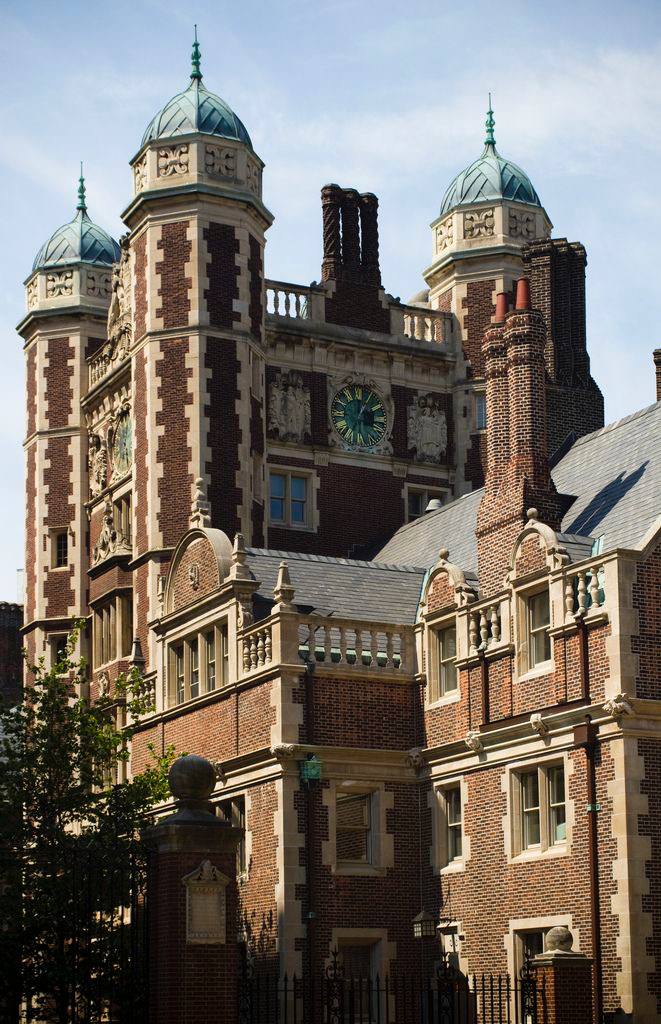 Advice for Applicants
To all applicants, my advice is this: never give up. Pursue your path diligently, always keeping your goal in sight. If you approach something with confidence and thoroughness, you will undoubtedly achieve your objective. I am a testament to someone who didn't realize their dream the first time around but ultimately succeeded. Everything will work out in the end. Dreams are realized when you invest the effort!
Sofia's blog in Russian: https://t.me/unimiami
---
---