Navigating the Ivy League: My Journey to Princeton with Full Financial Aid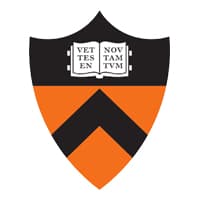 Princeton University
🚀
💼 Bachelor: Computer Science
⏳ Sep 2022 — May 2026
📍 Princeton,
US🇺🇸
🗣 English
✅ Student Visa (F1)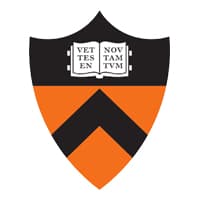 Princeton University
📍 Princeton,
US🇺🇸
💰 100% Financial Need Met
🤓 7,800 Students
🌏 23% International
My application journey to Princeton
In high school, around the time I was finishing 9th grade and preparing for 10th, I had no clue I'd eventually apply to universities in America. I always thought I'd go to a Med School in Uzbekistan like my two sisters. However, my brother changed my perspective when he got a full-ride scholarship to Georgetown. That's when I realized that these kinds of scholarships exist and you can actually go to top schools for free.
So, I made a decision not to apply to universities in Uzbekistan and instead spent the next two or three years preparing for American universities. This included learning English, which I'd casually started in either eighth or ninth grade. I even stopped attending my uncle's English classes, not because he wasn't a great teacher — he was —but because I needed to speed up my learning, so I started studying English on my own.
During the summer before my senior year, I stumbled upon an ad for a girls-only coding boot camp run by the Society of Women Coders, a US-based nonprofit. I got in and completed a four-week program learning the basics of web development. This experience was so enriching that I decided to apply to American colleges as a computer science major.
In addition to my studies, I also had various extracurricular activities. Back in 2018, my brother and I started teaching English to neighborhood kids for free. By 2020, we formalized it into a nonprofit we named ingenium school. After my bootcamp experience, I even became an ambassador for the Society of Women Coders in Uzbekistan, and we started a branch in my hometown of Kokand to teach coding to girls. Finding a venue for these classes was tough. I was rejected by a few schools before finally securing a location.
Aside from these activities, I won first place in an English competition, had a YouTube channel featuring my piano performances, and posted my drawings on Instagram. These may not be huge accomplishments, but they're part of my journey.
When it was time to apply for universities, I took what amounts to two gap years to prepare, focusing on improving my English, learning coding, and managing my nonprofit. After applying, I updated the colleges about my recent activities, which included speaking at an event called CAYLA Talks. I sent this update just before college decisions were due to come out.
My academic stats:
GPA - 5/5

SAT Optional

IELTS- 7.5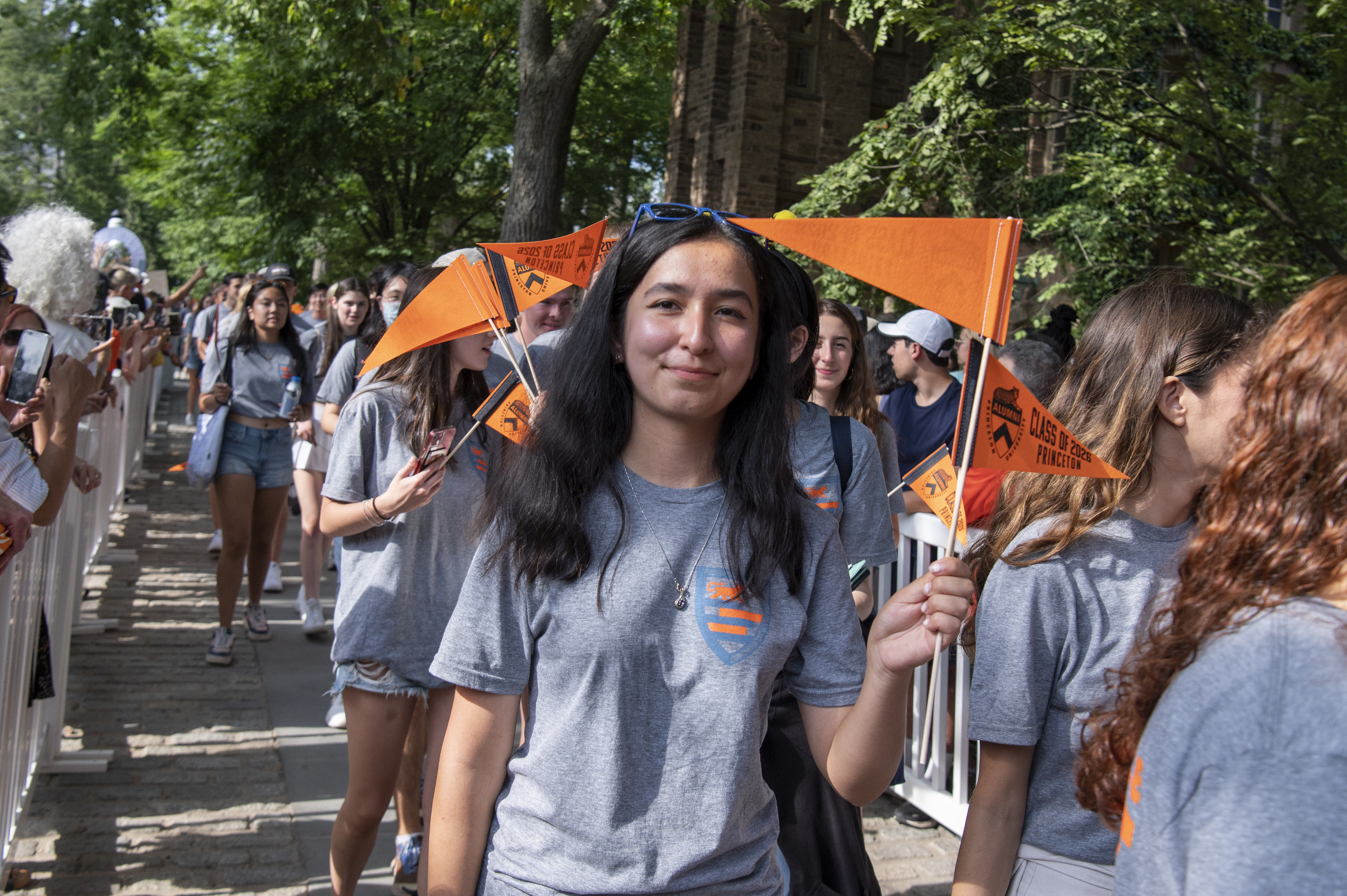 College Decisions
I got accepted to overall 4 Universities with full financial packages, and the total scholarship value was $1.2 million:
Princeton University:
Financial Aid - $360.000

Major - Computer Science

Acceptance rate - 2.5%
NYU AbuDhabi:
Financial Aid - $350.000

Major - Computer Science

Acceptance rate - 3%
Carnegie Mellon Qatar: 
Financial Aid - $300.000

Major - Computer Science

Acceptance rate - 3.7% (CompSci)
Georgetown University Qatar: 
Financial Aid - $300.000

Major - Economics

Acceptance rate - 15%
Parents' support during the gap year
My parents were incredibly supportive when I decided to take a gap year. From our early childhood, they have always emphasized the importance of education. Whether it was encouraging us to read books or providing us with the resources we needed, their focus has consistently been on our learning and development. My sisters also didn't get into medical school on their first try, but my parents never saw that as the end of the road. They encouraged them to reapply in subsequent years. So when I explained that I needed more time to prepare for university applications, they understood and continued to support me just as they always have.
How to approach Extracurricular Activities
I often get asked about how to start a nonprofit, especially given my own experience doing so back in 2018—before I even knew what Princeton was. The key takeaway is that you have to be authentic. Admission counselors are skilled at spotting inauthenticity; they review thousands of applications and can tell when an applicant is lying or being insincere.
I wasn't chosen because I mimicked someone else's resume or activities; I was chosen because I genuinely cared about the work I was doing. If you're passionate about computer science, for instance, there are numerous ways to demonstrate that interest. It doesn't have to be through a nonprofit. Maybe you dislike teaching but enjoy hackathons, projects, or building apps and websites. There are myriad opportunities out there, and you don't have to follow someone else's path to make an impact.
So, my advice for those pondering this question is simple: don't just replicate what others have done. You can certainly look into others' profiles for inspiration or to understand the landscape of extracurriculars but don't base your activities on someone else's achievements. Focus on what you genuinely want to do and why you want to do it. Evaluate your decisions and consider your goals before taking the plunge.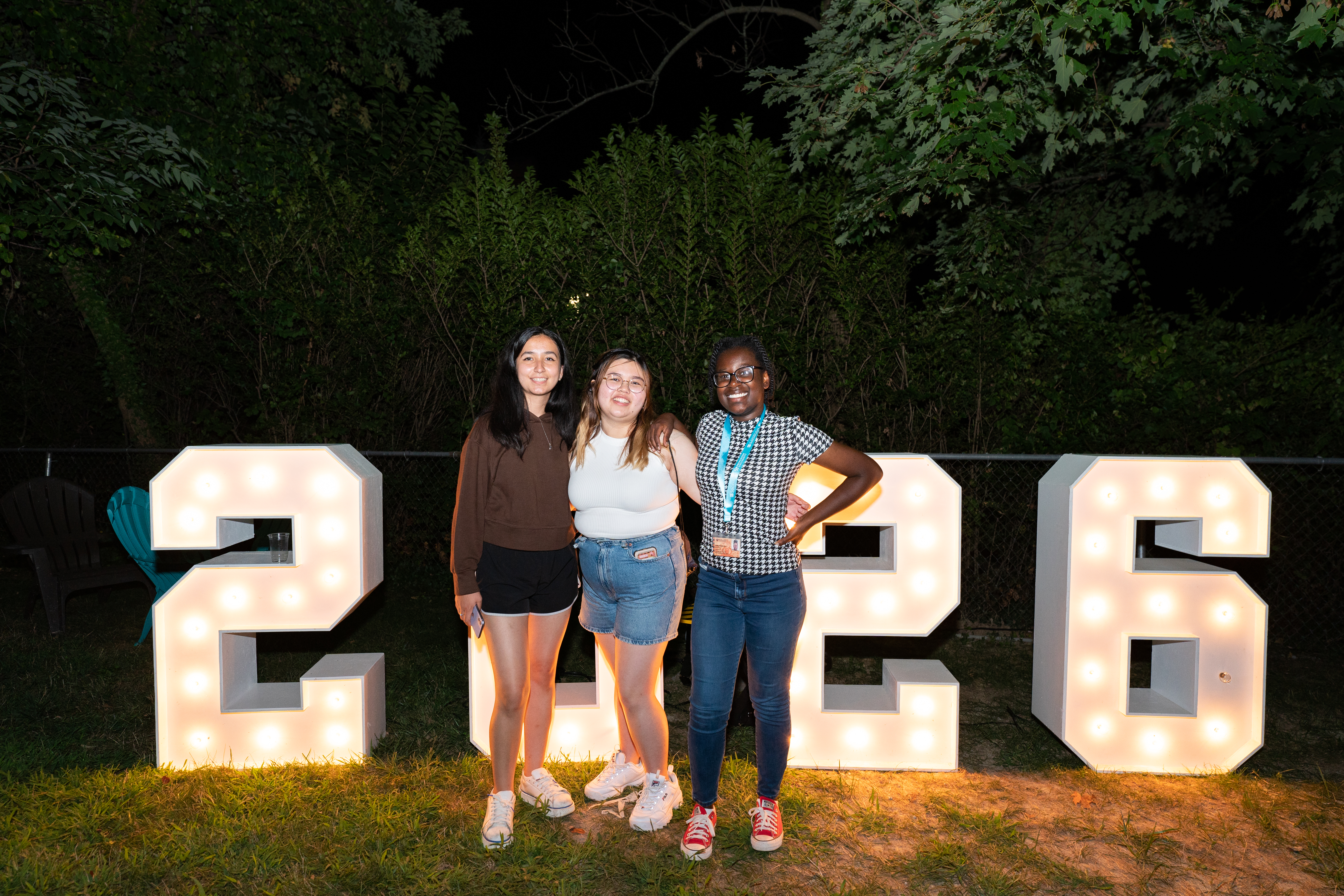 Application advice for students
Getting into top universities as an international student, especially when you require a full scholarship, is undoubtedly challenging but not impossible. Start as early as you can and commit to continuous hard work. There were periods during my application process when I had to neglect leisure and social activities to focus on my applications.
Planning is crucial; it serves as a roadmap to guide your actions. While you don't need to have everything perfectly planned, a general plan for your goals, whether monthly or weekly, can help keep you focused. Time management is invaluable because the application process is time-sensitive, and before you know it, deadlines will be upon you.
I found useful resources and communities on Reddit, such as subreddits like Applying to College and College Results. An amazing contributor, Admissions Mom, offers advice on essay writing, filling out the Common App, and more. However, it's crucial to remember not to compare yourself to others, especially when you see stories of high-achievers getting rejected. Everyone has different circumstances, privileges, and challenges, and comparisons can be misleading and discouraging. Use the information for inspiration and guidance, but not for comparison.
Platforms like Telegram channels on grants, scholarships, and competitions can also be valuable resources. For example, I learned about the Next 30 Leaders of Central Asia program through an EducationUSA channel. Keep an eye on these platforms and apply to opportunities that fit your interests and skills. Don't let the fear of failure hold you back; it's part of the learning process.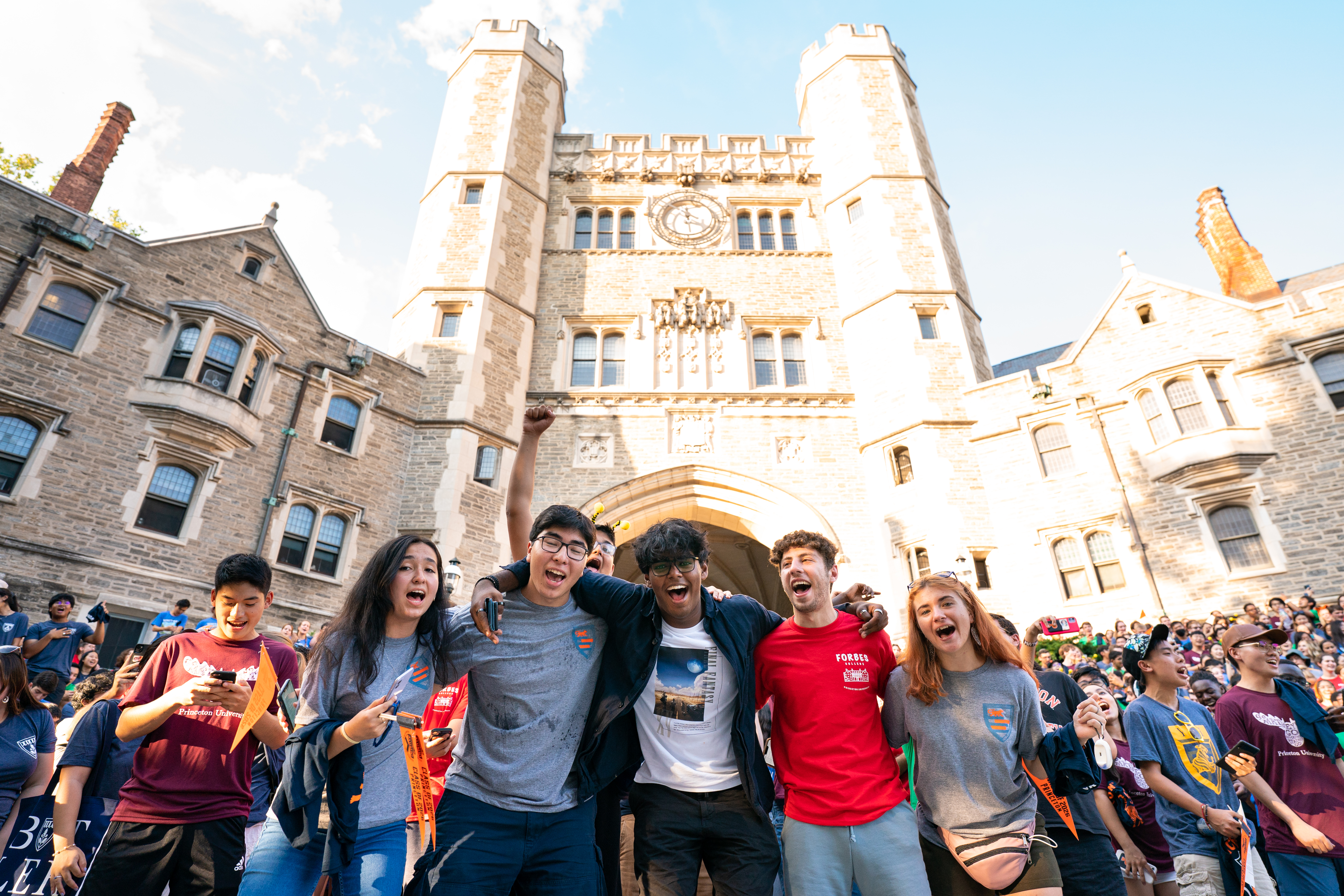 On Essay Writing
When it comes to essay writing, reading extensively can be invaluable, but be cautious about reading other people's essays. Even if you don't intend to copy, your brain can unconsciously incorporate elements from those essays into your own, potentially diluting your unique voice and perspective. Instead, focus on reading a diverse range of materials—articles, books, fiction, non-fiction—to enrich your vocabulary and understand different writing styles.
Practicing writing is equally important. Make it a daily habit, whether you're jotting down ideas for your personal statement, keeping a diary, or writing short stories. Daily practice not only improves your writing skills but also helps you organize your thoughts and ideas more coherently, which will eventually make it easier to articulate what you want to convey in your essays.
Academics and Student Life at Princeton
The level of academic support at Princeton is phenomenal. Between professor office hours, teaching assistant sessions, and lab TAs led by upperclassmen who have taken the same classes, you're well-supported. Plus, we have the McGraw Center for education where you can get personalized tutoring.
Despite the resources, the courses are definitely challenging. In my first semester, I mistakenly enrolled in three STEM classes alongside an intensive writing program. If you're picking classes, strive for balance between STEM and the arts or humanities. I thought that because I was at Princeton, I had to excel at everything, aiming for straight A's. That approach led to extreme stress and impacted my performance. The pressure to excel is heightened because Princeton doesn't have grade inflation like other elite schools.
Starting my second semester, I adjusted my expectations and approach. I was taking Calculus II, a requirement for my computer science major. While I wanted an A, I knew that stressing too much could be counterproductive. So, I committed the right amount of time to the class and wound up doing well. This philosophy extended even to non-major classes like history, which are part of the general education requirements. I did the work but didn't obsess over it.
Another essential lesson has been not to compare myself with others. The environment here is competitive, and hearing about classmates securing internships at top tech companies like Google or Facebook can make you feel like you're falling behind. But I've realized that everyone has their own journey, and it's counterproductive to measure my progress against theirs.
Additionally, managing my time has been crucial. Besides academics, the networking opportunities are incredible. I've met famous individuals like Christopher Nolan and Stuart Weitzman. The financial resources available at top schools like Princeton create these unique opportunities!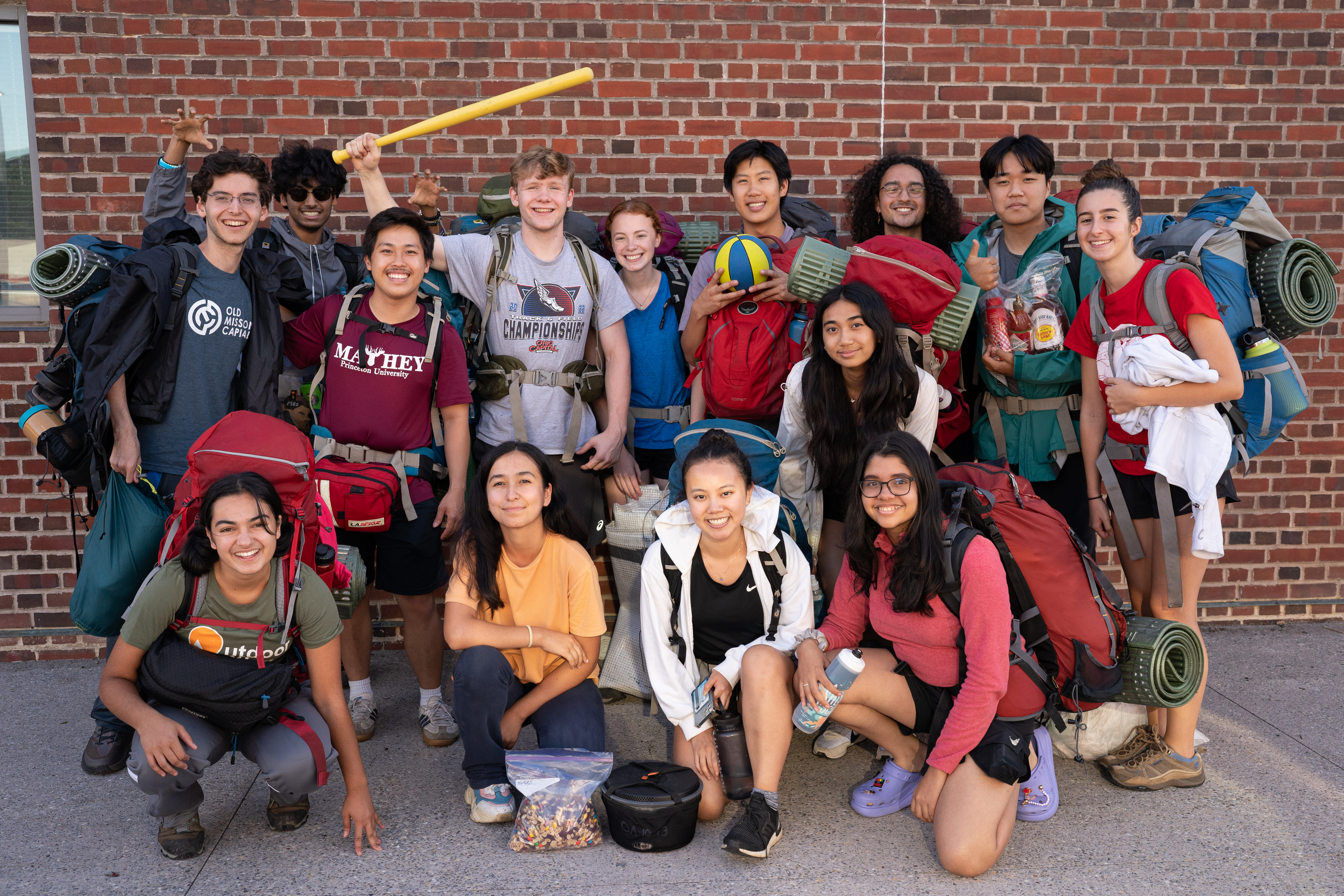 Let's stay in touch
My Instagram: https://www.instagram.com/feruza.dev/
Telegram blog in Uzbek: https://t.me/feruza_dev
---
---