Reflecting on NYUAD Experience as Class of 2022 alumni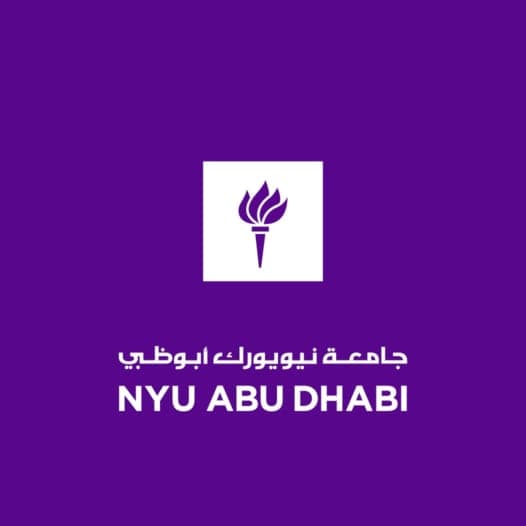 NYU Abu Dhabi
👩‍🎓
💼 Bachelor: Social Research and Public Policy
⏳ Aug 2018 — May 2022
📍 Abu Dhabi,
UAE🇦🇪
🗣 English
✅ Student Visa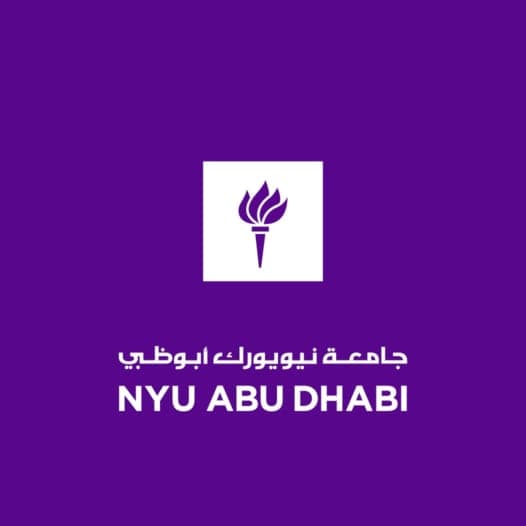 NYU Abu Dhabi
📍 Abu Dhabi,
UAE🇦🇪
🗣 English
💰 Need-based financial aid
🤓 2,000 Students
🌏 80% International
Taking the Leap
When considering university, I was living in Texas and knew for certain that I wanted to be somewhere new. I didnt think I would take it to this extreme, but now, being a graduate, I know it was an excellent choice. I applied mostly to schools in California and New York, and ultimately I was choosing between Barnard College in New York, Claremont Mckenna College in California, and NYU Abu Dhabi.
For a very long time I had no desire to go to NYUAD, as I didnt think this big leap was something for me as an 18-year old. Nobody around me did anything like that. Thankfully, the lady who recruited me–who I am incredibly close with to this day–came to my school every year for 4 years and even became friends with my mom. She brought souvenirs and portable chargers, but more importantly, she helped us demystify Abu Dhabi, the UAE and the whole American idea of "the west and the rest". She broke the stereotype that anything outside of the United States would not give me the desired level of safety and the quality of life. In fact, it was the opposite.
At the time I was really nervous and hesitant about NYUAD, but eventually, I grew into feeling that it was indeed the right choice.
Financial Aid at NYUAD
The scholarship was another significant reason to pursue NYUAD. My family is from Puerto Rico, which was affected by Hurricane Maria one year before I went to college. A lot of our extended family had their houses damaged and had to stay with us. We had many new expenses, and while those funds were initially intended to go towards paying for college, if I had another option to not spend that money, I needed to choose that. NYUAD provided me with full financial aid: flights home twice a year, study away semesters, research budgets, medical insurance, you name it I had never seen a scholarship that comprehensive, and it was a game changer for me and my family.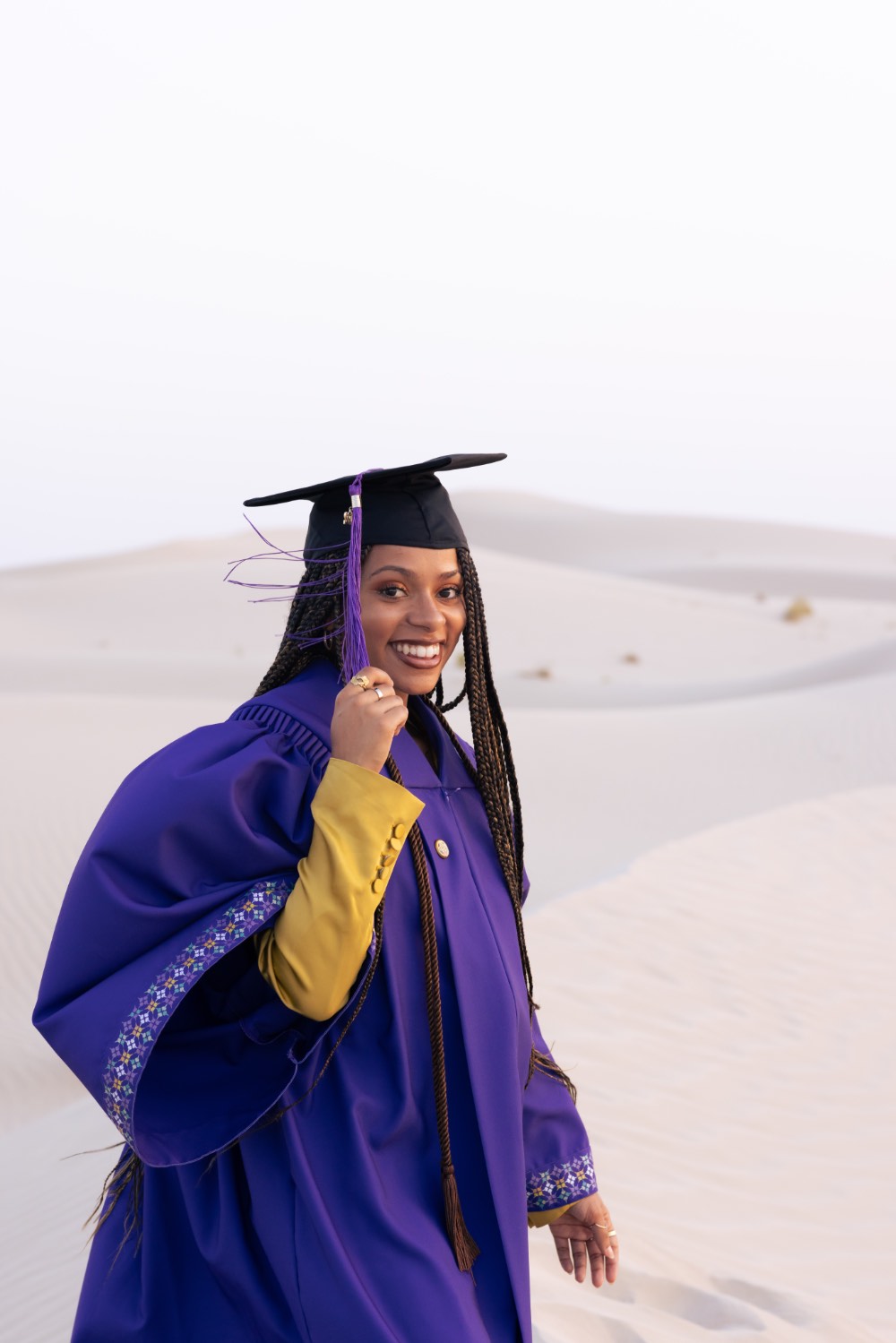 Getting comfortable in a new place
I didn't really experience homesickness as much as I thought I would. I imagined that I would be completely disoriented being away from the only home I've ever known, but once I got to campus, I took a very quick liking to the environment and started adapting quickly.
At NYUAD there is a lot of passive learning: you get used to converting currencies, hearing different languages, and expanding your food palette at the speed of light. It was a very refreshing college experience, while still having some of the traditional university elements like our classes and clubs. 
When I  arrived, I started looking for things that are familiar to me and was hanging out with people who were from similar backgrounds. Eventually, I felt more comfortable and my friendships started to expand, which I think was a very healthy adaptation process. Relationship building is definitely difficult to sustain when you travel so much. It's a common theme at NYUAD, which taught me a lot about how to build and maintain relationships all over the world without losing myself in the process.
Highlight of my experience
With one of my classmates, I co-founded a community organization called AZIZA, which is dedicated to making space for Black women and gender-expansive people who are from or living in Abu Dhabi. It started off as dinner where we invited Black women from Paris-Sorbonne University and other places to come to our campus, have a meal, and meet each other. We were able to get funding from the university to get the project off the ground. Under the mentorship of the Office of Spiritual Life and Intercultural Education, we went through the whole startup process: mission building, budgeting, and team expansion.
Now it's been almost 4 years and we've had almost 200 people pass through the program. It brought me a lot of joy (and stress), especially doing it in the heat of the 2020 wave of Black Lives Matter. I have now passed the baton to very passionate and capable students to keep it going, and I pop in every once in a while to offer support.
Dancing, Pottery, Eating
On top of academics I did lots of things for fun, the list just doesnt end! I used to go to bachata classes when I was a freshman. It was very fulfilling to do a Latin dance in Abu Dhabi with other people who are interested in our culture. I also love ceramics, so I used to take pottery classes at Manarat Al Saadiyat. They eventually brought a pottery studio to campus so I would go there at 3AM and spend the night.
Eating became a very serious hobby. I mapped every place where I ate in Abu Dhabi, and by the time I graduated I had a long list of amazing local places. There are so many cuisines and restaurants, since a lot of the food is hand-made by families who bring their cultural cuisines to the UAE. I then started doing the same mapping process in every city, so in case I come back, I always have somewhere to go.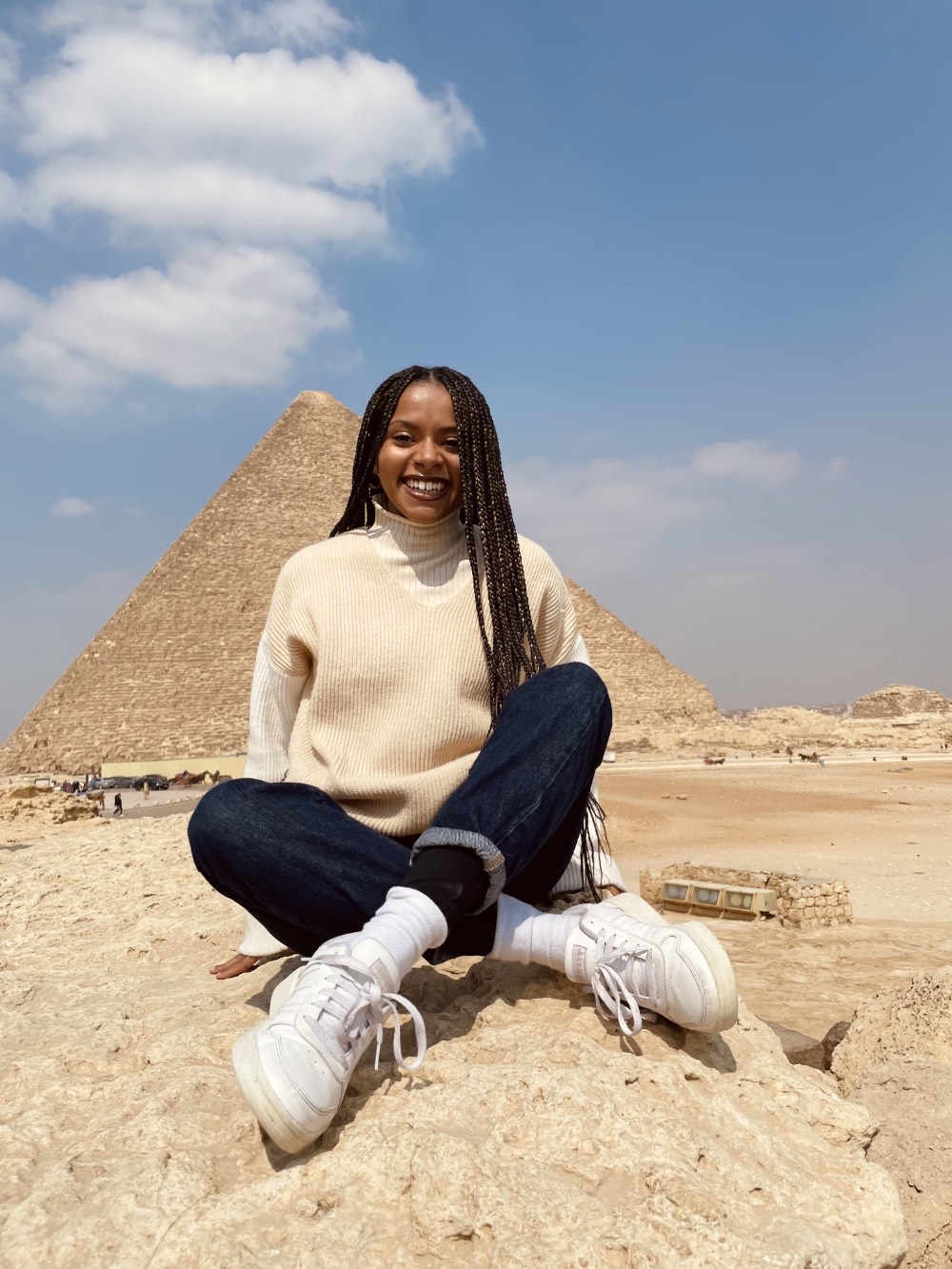 Post-grad Life
After graduation, I will be pursuing graduate school as a Truman Scholar.
NYUAD is a small international school with a short history, but I am impressed by how effective they've been in terms of global awards. NYUAD is one of the most consistent producers of Rhodes Scholars in the world—shoutout to Doug Cutchins for guiding so many students to get through these award processes.
A unique skill you get as an NYUAD student is the ability to engage at both the local and the international levels. Lots of students are pursuing case studies in person in many cities and countries around the world. The world is extremely entangled when you go to NYUAD, which is what gives it a cutting edge, I think.
This aspect has been especially important in my pursuit of post-grad studies. After graduation, I interned at the Smithsonian Museum of African American History and Culture. My application process was centered around the idea that I can speak both to the African American context, as I've lived and studied it, but I can also connect the African American life to a lot of global contexts that it's integrated with. That is a marketable skill I attribute to NYUAD.
While I take a break with family, I am now applying for jobs and my strategy is reaching out to my professors who know me well. I am trusting them and their networks to pass opportunities to me that feel meaningful. It's definitely a different challenge to get a job as an NYUAD grad, as you are not looking for positions in one country, but rather in the entire world. The way CDC (Career Development Center) handles it is impressive!
Advice for applicants
I think its becoming more and more clear that institutions need us. Your culturally-specific background and lived experience is an offering to a university that they might otherwise have a very hard time accessing. My advice for students is to remember that the place where you come from is in fact a superpower, it's the backbone of the things you will continue to do. And if you come from smaller places, it's even more important for the institution to see you and value your perspective. Of course, that's the case if they are interested in being a global institution. If they are not, I would re-think your choice!
I want to be clear: I don't mean to say NYUAD is perfect in any way. In fact, a lot of my work in the institution was about making it better through institutional reckonings around race and gender. However, I do think it is a valuable place to sharpen your global perspective. That is my greatest takeaway.
---
---