Schwarzman Scholarship: 1 Year Fully-Funded Masters Program in Beijing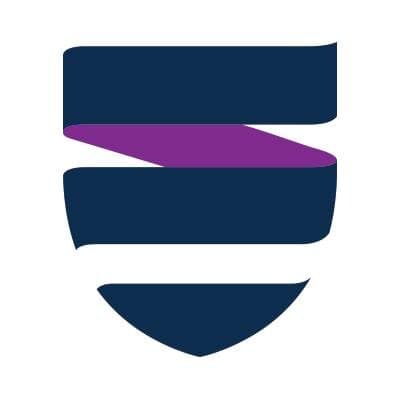 Schwarzman Scholars
🌻
💼 Master's Student
⏳ Aug 2019 — Jun 2020
📍 Beijing,
China🇨🇳
🗣 English
✅ Student Visa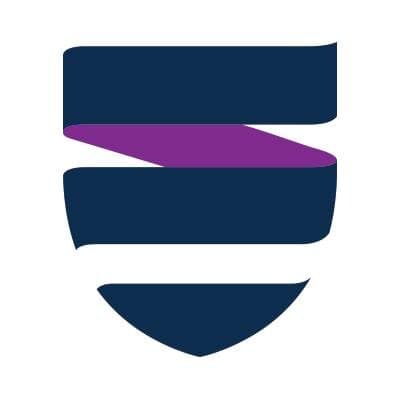 Schwarzman Scholars
📍 Beijing,
China🇨🇳
🗣 English
💰 100% Financial Need Met
🤓 200 Students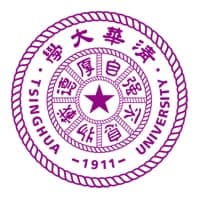 Tsinghua University
📍 Beijing,
China🇨🇳
🤓 37,000 Students
🌏 14% International
Schwarzman Scholarship is a 1-year program in Tsinghua University in Beijing for a Masters Degree in Global Affairs. The vision of Schwarzman Scholars is to bring together the world's best young minds to explore and understand the economic, political, and cultural factors that have contributed to China's increasing importance as a global power, and to make them more effective as links between China and the rest of the world.
Why I chose this program
One of the main reasons was that this program felt a lot like a continuation of NYU Abu Dhabi. Looking back at NYUAD, I honestly think those were some the most exciting four years of my life. And when I heard that the Schwarzman scholarship is very similar to NYUAD, I was immediately hooked. In general, I was attracted to the idea of bringing together young leaders from all over the world who become your community and friends. For example, one of our graduates participated in the making of an Oscar-winning film, and another one is a Formula 1 driver. Each one is incredibly unique and everyone has interesting backstories.
The admission process
I started preparation 2 months before the deadline. However a week before the submission, I showed my application to our scholarship consultant, to which he replied "You will not pass with such an application." So I pretty much had to redo my essays in just 1 week, which was incredibly hard.
In the first essay I had to discuss Current Affairs (any relevant topic currently happening in the world). I don't exactly remember the essence of my essay, but I do remember writing about traffic in Abu Dhabi. In my 100-word autobiography, I talked about my high school years in China. And in the essay on leadership, it was necessary to describe how you have implemented your leadership skills in the past, to which I gave examples of my work at NYUAD, where I participated in the Girls Education Network program. It was also important to convey how you want to expand your leadership qualities while in the program.
I think my diverse background was one of the most helpful things for my application. Japanese students very rarely applied for this scholarship. There were only 2 students from Japan in my year, and one of them was of mixed nationality, and in the previous two years there was not a single Japanese at all. I am certain that Schwarzman scholarship values diversity, so if you are from an under-represented region (like the CIS), you have an advantage.
Speaking about grades, I can't say that my academic achievements particularly made me stand out. My GPA is 3.74/4, but I don't think that played an important role. However, extracurricular activities like the Girls Education Network, where I taught girls leadership and technical skills, showed my passion for education and made me an interesting candidate. Therefore, I believe that it is not so much about grades, but mostly about the leadership experience.
About my scholarship
Schwarzman scholarship covers absolutely everything, including tuition fees, accommodation, meals and flights once a year (this is a one-year program). You are also given a monthly stipend on which you can live very comfortably.
During winter break you can get an additional scholarship to go to another city to travel and learn Chinese if you don't want to go home. During the first semester, I also got a free trip inside China with my friends.
In general, you don't have to worry about finances. Even during COVID-19, some students were unable to return home because their families feared the spread of virus from China and the university provided funding for them to stay on campus. They are incredibly generous!
To keep the scholarship, all you need to do is not fail any of the classes. If you fail, you won't be able to graduate on time and you'll have to cover the costs to retake the course.
Life on campus
Schwarzman University is just one building in Tsinghua University. The whole university campus is huge, and it will take about 30 minutes to walk from one side to the other.
Life on campus was amazing! Tons of restaurants where you can use campus cash with delicious food. Lots of entertainment activities and interest clubs, for example, I joined the archery team, and even participated in a national competition, even though I am not a Chinese citizen. We also had Sports Day, Spring Gala and many other events. I had enough time to enjoy all the activities besides studying, and I would say that studying was easier than at NYUAD.
Our cohort consisted of ~130 people, and we all lived and studied in the same building. Sometimes Beijing's air is so bad that it's not recommended to go outside, so the building was built specifically to allow everything to be done inside. This allowed me to built close connections with my classmates.
Speaking about accommodation, everyone gets a private room and a private bathroom. Each floor has two living rooms with a refrigerator. The building also has all the facilities like gym and swimming pool.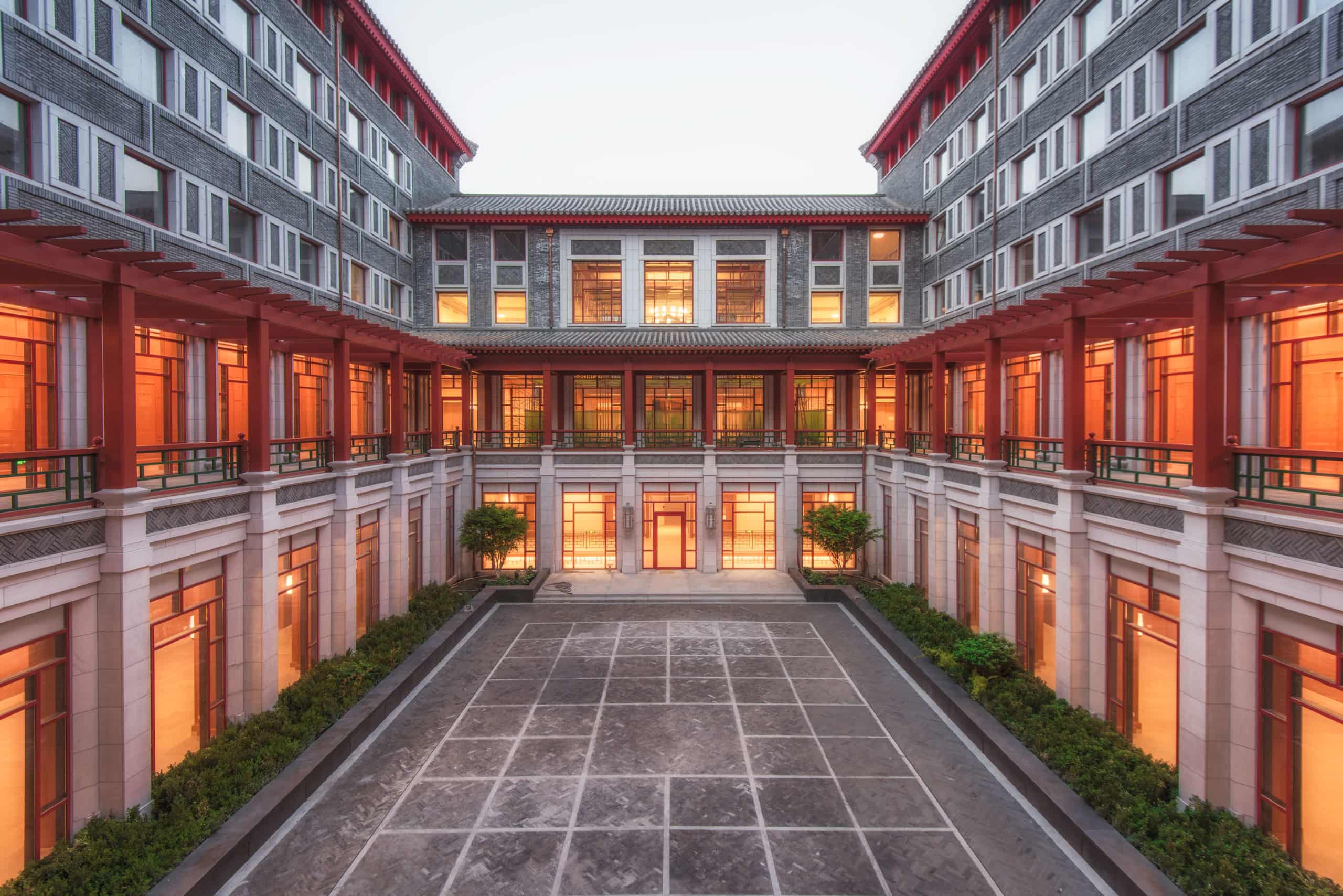 About my major - Global Affairs
Global Affairs is pretty hard to explain. In a sense, it is something like a mixture of the humanities, business, economics and political science. I find it very interesting that such a program does not seem to exist in other universities. And perhaps because this program covers so many topics, there is only one major in the entire university. The idea is to force us to combine all these disciplines and become a universal expert who can solve global problems.
Many people in the Schwarzman program don't go there for the sake of a degree, such as those who purposefully apply for an MBA - the degree itself is important to them. But people who attend Schwarzman University are drawn to it due to community and experience itself.
Upon graduation, this program could be helpful for switching jobs as you become a fresh graduate again. Or as in my case: in the future I want to work at the UN, where a Master's Degree is required.
Diversity of student body and Chinese culture
As far as I remember, the ratio was something like this: 50% Chinese, 30% Americans and 20% other countries. All lessons are entirely in English and all communication is also in English.
Because of such diversity, if you don't make any effort, you won't even feel like you're in China, because everyone will talk to you in English and classmates are from different countries. But I wanted to immerse myself in culture, so I intended to take classes not only at Schwarzman University, but also at Tsinghua University itself. Also, the archery team practiced in Chinese, so I had to pick up the language quickly. In addition, it was necessary to take Chinese lessons.
Who I would you recommend this program to
Firstly, those who are interested in China, but at the same time want to be in a safe and secure environment, both for physical and mental health. And secondly, I would say to all young, ambitious leaders who want to change their country.
---
---