Some Reflections on my Oxford Masters Experience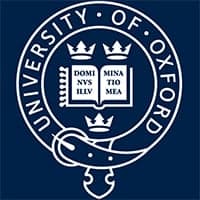 University of Oxford
🗣️
@chiranpandey
from
Nepal🇳🇵
💼 Master: World Literatures in English
⏳ Oct 2020 — Jun 2021
📍 Oxford,
UK🇬🇧
🗣 English
✅ Student Visa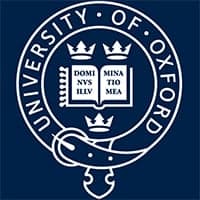 University of Oxford
📍 Oxford,
UK🇬🇧
🤓 22,000 Students
🌏 41% International
Why Oxford?
In my final year as a student of literature at New York University Abu Dhabi (NYUAD), my heart was set on applying to PhD programs in English in the US. That is the path many other students had taken previously, and it had seemed, at that point, like the obvious choice. In the middle of the application season, I changed my mind. I had three reasons: firstly, I felt that the gaps in my knowledge and training were severe, and that I was not ready to apply to a PhD program. Secondly, I wasn't sure if I really wanted to do a PhD program in English; I was also interested in such things as anthropology, education policy, the history of science, economics. Finally, I wanted to gain experience of the workplace. Committing the next 4-5 years to a PhD program did not fit in with my goals.
I applied to Master's programs instead, hoping that a year-long or two-year program would give me time to explore the field further and help me make future decisions with greater clarity. I applied to five programs: two in Canada, two in Europe, and one in the UK. In the end, I chose the one-year Master's in "World Literatures in English" at the University of Oxford in the UK.
Why did I choose Oxford? The aura of Oxford certainly played a role. More importantly, I liked the program: it helped me build on my training in "world literature" at NYUAD. Being a new program that was very different from the other degree programs designed more rigidly around "periods" in literature, say 1550-1700, it gave me significant freedom to explore the possibilities of literature, the boundaries of literary theory, and the relevance of literature to the world at large.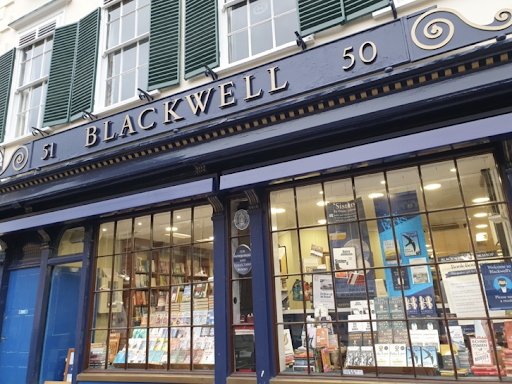 My Scholarship at Oxford
It wouldn't have been possible to study at Oxford without the generous support provided by the Ertegun Graduate Scholarship Programme in the Humanities. The scholarship covered my tuition fees in full and provided a stipend to fund my living costs in Oxford. Additionally, the scholarship allowed me access to both the Ertegun House and its community of young humanities scholars in fields as diverse as theology and musicology. I was in Oxford in 2020, amidst the worst waves of Covid-19 globally. While libraries and cafes were closed, the Ertegun House became a necessary space for me outside of my small apartment.
To apply for the scholarship, I wrote a supporting statement and a questionnaire available on the scholarship's website.
There are quite a few, but not enough, scholarship opportunities for international graduate study at Oxford. The Ertegun Scholarship is one. Other opportunities include the Rhodes Scholarship, the Clarendon Scholarship, and the Chevening Scholarship.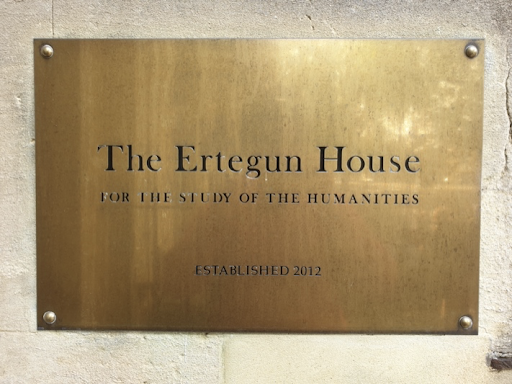 How Oxford Was a Unique Experience
Like at NYUAD, students in the World Literature program at Oxford were from all over the world, but academics in the latter institution was vastly different from what it had been like at NYUAD. For one, the university was larger: our program had only 16 students, but there were 8 or 9 other programs like ours, plus the undergraduate and doctorate programs in English. In part because of this reason, the relationships one could build with professors was mediated by rules and procedures.
For example, I had grown accustomed to the collegial atmosphere among professors and students at NYUAD. When I wrote papers for my classes, I had the privilege of getting several rounds of feedback from professors. Additionally, we all knew each other. My professors expected a certain type of work from me, and when they graded my papers, they were inevitably influenced by my presence in class, my reputation, and the weight of our relationships. Over the years, the benefits of this kind of provincial life compounded and made me partly complacent.
Oxford's somewhat bureaucratic system broke whatever illusion I had about being a good student or a good writer. Here, my papers were graded anonymously. They had to be good! I found myself working harder, and thinking about my work independently of myself, as any adequate scholar should. At Oxford, I learned most about what writing well meant.
To anyone considering an academic career, I would urge you to apply for a Master's degree program in a country that has a different academic system than the one to which you are accustomed. Such a change forced me to confront my bad habits, build on my good habits, and ultimately reach a step closer to being a well-rounded student.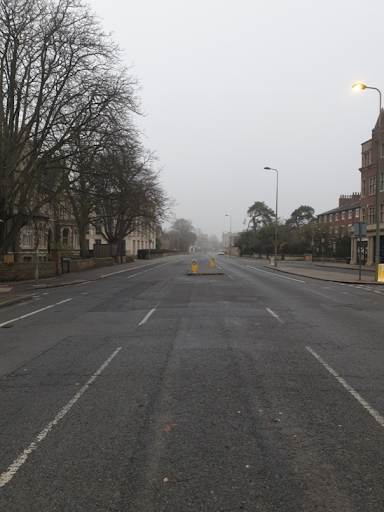 Post-Graduate Life
Here's the catch: my Oxford experience didn't give me any clarity about what I wanted to do in the future. Again, I found myself feeling ill-equipped to apply to PhD programs, or indeed to make any major decision about my future. Amid another major wave of Covid in 2021, I decided to return to my home country, Nepal, to teach English Language and Literature at an IB Diploma Program school in Kathmandu.
For the past 2 years, I've continued teaching while pursuing writing on the side. My academic experiences at both NYUAD and Oxford helped instill a love for lifelong learning that I have tried to pass on to my students.
Advice for Applicants
One of the most important parts of your application is your statement of purpose. I spent a long time crafting my statement, and did not shy from taking whatever help I could get from my peers and professors. In the end, your statement tells a story about who you are, what matters to you, and why studying for a degree program can help you achieve your goals. Such aspects of your statement like structure, precision, and clarity can go a long way. Make sure you use these tools, which are always at your disposal, to tell a convincing story about yourself.
Reach out to professors or other relevant people who know you well to write good recommendations on your behalf. I like to share my statement with my recommenders well in advance of the deadline, so that, being aware of the story I want to tell about myself, they, too, write a complementary narrative.
If you have additional questions, I am happy to answer them via email at crp372@nyu.edu.
---
---