Studying Business at Aalto University in Finland with a full-tuition scholarship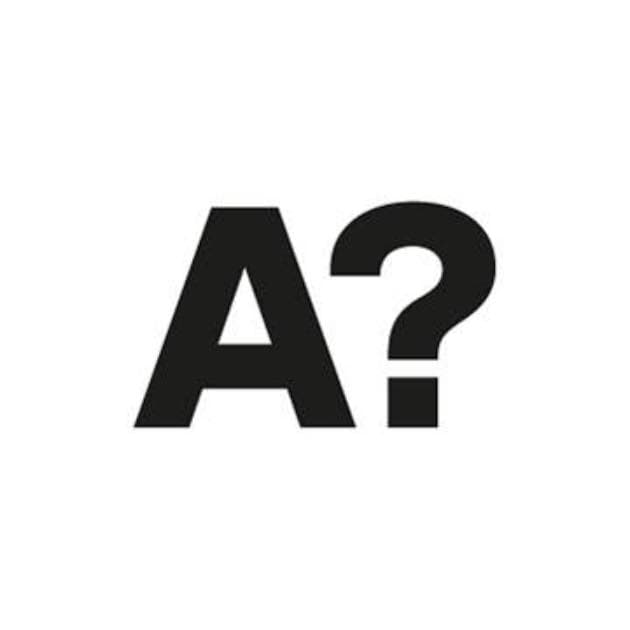 Aalto University
🤠
@nurimercuri
from
Kazakhstan🇰🇿
💼 Bachelor: International Business
⏳ Aug 2020 — May 2023
📍 Mikkeli,
Finland🇫🇮
🗣 English
✅ Student Visa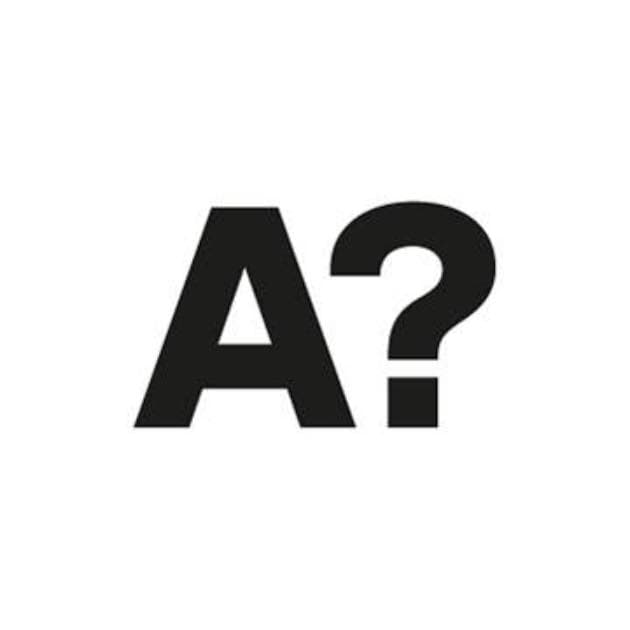 Aalto University
📍 Espoo,
Finland🇫🇮
💰 Partial scholarships available
🤓 13,000 Students
🌏 17% International
Extracurriculars in High School
I am an alumni of the Nazarbayev Intellectual School (NIS) and graduated in 2020. During my time at NIS, I was the head of an educational blog called edupro. Although I didn't use it much in my applications, it was a fun project that gave me a lot of experience in writing, editing, and social media management.
In 2017, I had the opportunity to participate in a high school exchange program in the UK. The program was similar to FLEX, but it was more dependent on the partnership between schools. The selection was competitive, I went through an English test and interviews. The program lasted only for a month, but it was a great experience because we were there during the Christmas season and the UK's A-level program was not as challenging as what we were used to at our school.
In addition to academics, I was also involved in the arts while in high school. I attended a design studio and even put on a couple of fashion shows.
Other universities I considered
I was also admitted to NYU Shanghai, but their scholarship was not sufficient to cover the financial costs. PolyU (PolyTechnical University in Hong Kong) also offered me a scholarship, but it was not enough. I was admitted to Yonsei University as well, but their financial aid was limited. Lingnan University in Hong Kong offered me a full-ride scholarship, but due to the political situation at the time, I decided with my parents that it was not the best option for me.
I also applied to Nazarbayev University in Kazakhstan and even paid the enrollment fee, but ultimately decided not to attend at the last moment. In the end, my college decision was based on financial aid considerations, rather than a concrete desire to go to Europe.
Application Process for Aalto University
The application period for universities in Finland typically begins in January, around the 4th or 5th. When I applied, I didn't know much about the university. However, a close friend who is an alumnus of NIS told me that the professors there were top-notch and the education was of high quality.
I thought I should give it a shot and I began researching the requirements. I had to submit SAT scores, which are also required for the merit-based scholarship and high school transcript. Europe seems to place a lot of importance on SAT scores, based on the statistics I've seen. My SAT score was 1450, with a 770 in math and 680 in evidence-based reading. I also had an IELTS certificate, although it was not required.
The process of applying to universities in Finland is done through the website Studyinfo which allows you to apply to up to six universities at once. I selected three programs: International Business, Economics, and Chemical Engineering at Aalto University, as well as other universities such as Tampere University, the University of Helsinki, and Oulu University.
The application also required a motivational letter explaining why I wanted to be a part of that specific university, but it was only around 200-300 words, so it may not have carried much weight in the admissions process.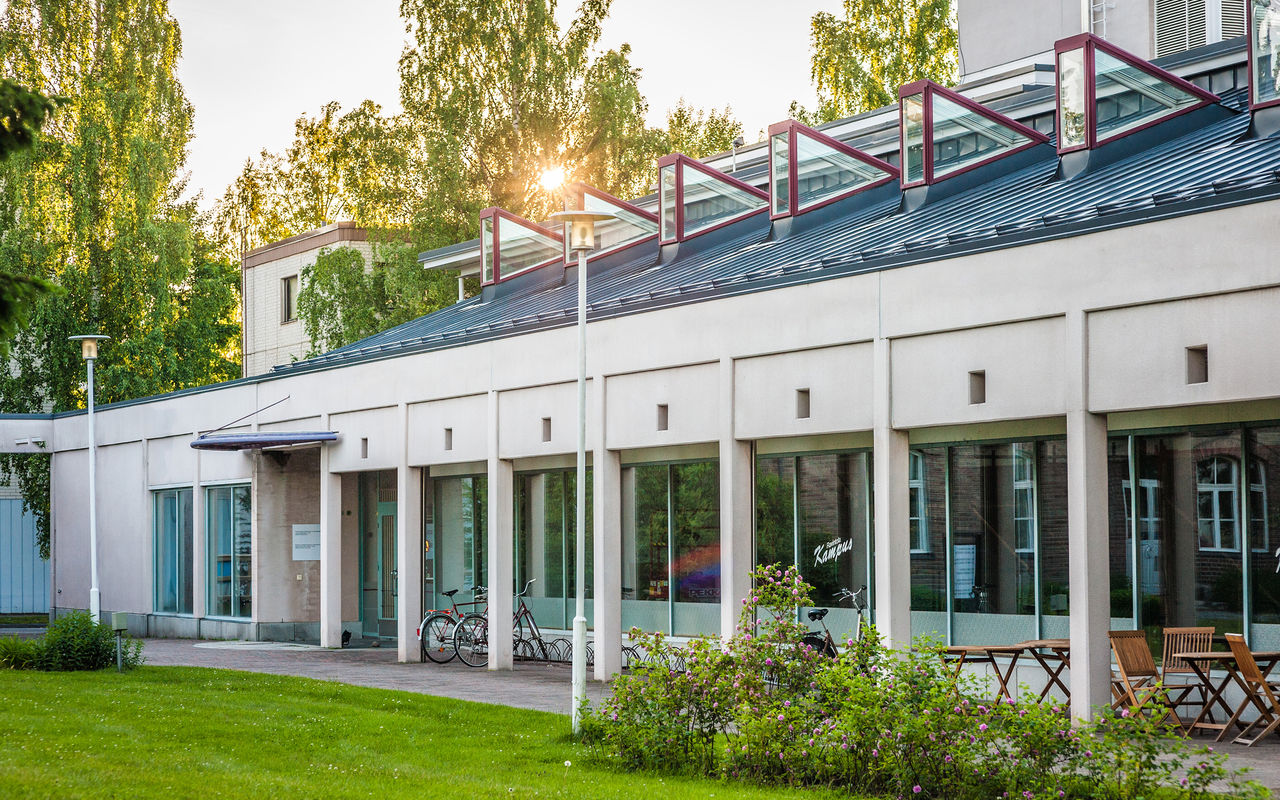 Merit-based Scholarship
The Aalto University Scholarship is available for international students who did IB or took SAT. As a European, you can not apply for this scholarship (there are other options available). To be eligible, applicants need to achieve a minimum score of 1200 on the SAT and 25 on the ACT. The application for the scholarship is part of the regular application form and does not require any extra essays or documents.
The results on whether the scholarship has been awarded are typically included in the admission letter. In my case, I received my admission letter and scholarship notification at the beginning of June.
I got the highest scholarship (Category A) which covers 100% of my tuition fees. But living expenses and flights have to be covered by me.
Living expenses
There are good housing options available in Mikkeli, the town where I am studying. The government offers support to students by providing government-owned apartments that are usually shared with two other people. The cheapest option, a dormitory-style room, can cost as little as 250 euros per month. In comparison, renting a private apartment in Helsinki, such as a cozy studio, can cost around 1,500 euros per month.
Jobs for students
There are work opportunities available to students with a student visa, such as internships on campus or part-time jobs in the city. Some of the on-campus jobs are social media management, and I also heard that admissions officers are trying to attract more students.
However, many jobs outside of campus, such as those in restaurants, require knowledge of Finnish. I have not taken on any jobs in Finland myself, as I have a part-time job that I began while in high school in Kazakhstan, and Finnish is quite difficult to learn.
Student Visa
I have a Finnish residence permit, which requires me to have at least 560 euros in my bank account each month. The amount you need to have depends on how long you plan to stay in Finland. This is in addition to a scholarship I have, which only covers tuition fees and not living costs.
The student residence permit is available to students who are enrolled in a university and can be applied for at an embassy. The application process requires a few documents, such as a letter of acceptance and proof of insurance, as well as a valid passport.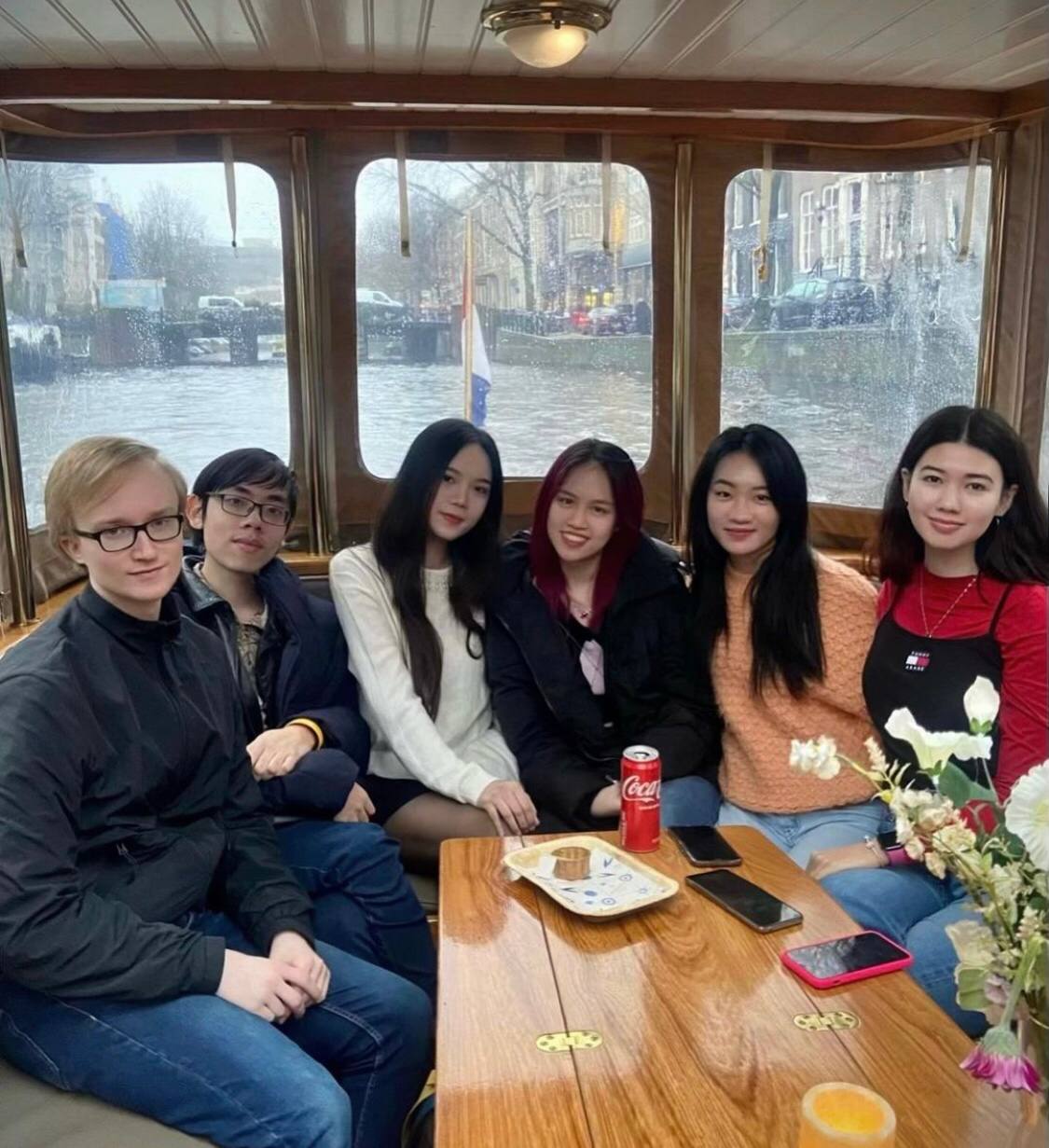 Academics at Aalto University
The program I am enrolled in is quite intense as it lasts for only two and a half years. It consists of two years of study followed by a half year of exchange before completing a bachelor's degree. My program also has a unique structure with intensive modules. Every three weeks, we focus on a single subject, studying it every day from Monday to Friday for at least three hours of lectures, either in person on campus or online depending on the pandemic situation. This allows us to fully commit ourselves to learning and understanding one particular area.
Many of the professors at my university are foreign, mostly from the US and UK, and some from Asian countries. They tend to speak English very well unlike in some other European countries, and the level of teaching is generally very high.
My program is taught entirely in English, so there is no need to take classes in Finnish. However, international students are required to take Finnish language courses as part of the program. Finnish students, on the other hand, take Swedish language courses. These mandatory language courses are only for two modules, or six weeks, which may not be sufficient to become fluent in Finnish. It can be challenging to learn the language in such a short period of time.
Student Life & Community
In recent years, the number of international students at my university has increased and the distribution of international versus Finnish students is now about 40-60. The program I am enrolled in is small, with only 80 students per year, creating a tight-knit community on campus. It can be challenging to blend into the Finnish community, but if you are able to do so, you will experience the community spirit, which is known for being friendly and lively.
From my experience, there isn't a lot to do in the small city where I am studying. However, students host various events throughout the week, and there are also student clubs available. Most of these clubs seem to focus on things like hosting parties, but not activities where you work on something for social good. This is something that can definitely be improved. Either way, there are still many things to do throughout the week if you are a social person, and I have enjoyed the parties that I attended even though I am not a heavy drinker. There is no pressure to do anything you don't want to do.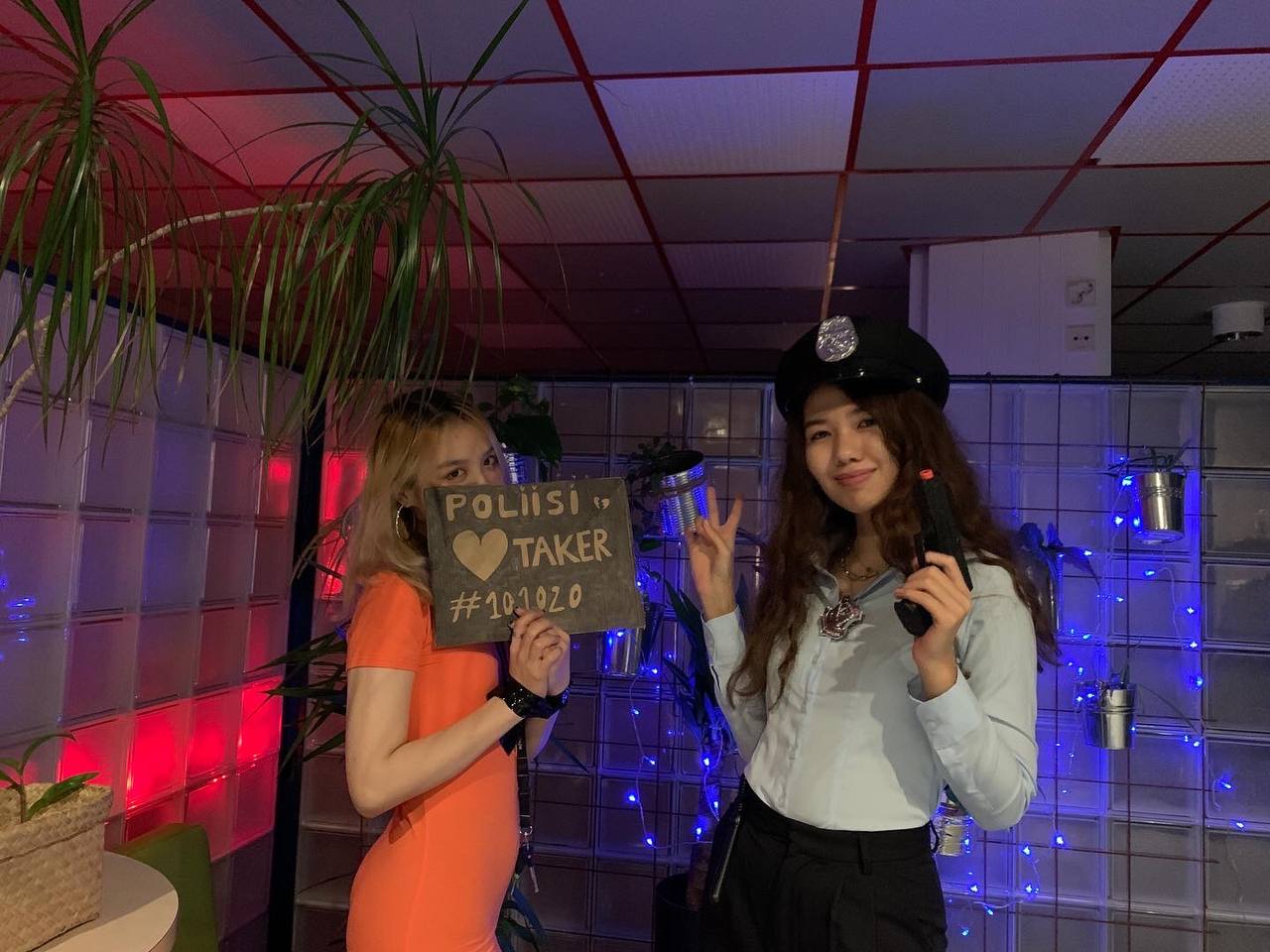 Exchange opportunities
One of the reasons I chose to study at Aalto University was because of the mandatory exchange semester that is a part of the program. Aalto has partnerships with universities around the world, including in Hong Kong, Singapore, and the US. These partnerships allow students to go on exchange and receive funding to cover expenses. The funding for students going on exchange in Asia or other countries outside of Europe is a fixed sum of 1,500 euros for the entire exchange period, which is called a bilateral exchange. For students going on exchange within Europe, the exchange is part of the Erasmus program, and they receive an Erasmus scholarship which is a bit higher. For example, my exchange semester in France is part of the Erasmus program, and I received roughly ~1,700 euros for the four-month exchange period.
Because of these exchange programs, there are a lot of visiting students at our university. We typically have around 70 exchange students each year, which makes our university very international. Before going on exchange, you can ask current exchange students about their experiences at the university and in the city where they are studying. I personally asked a French student in my class about his experiences and ended up choosing to go on exchange in Lille, even though no one from my university had been there in seven years. Lille is a nice city that is cheaper than Paris and has friendly people and a safe environment. I am happy with my decision to go on exchange and believe it was the perfect choice for me.
Easy path to Master's Degree
It seems that most students at Aalto University follow a typical path through the education system. If you are admitted into the bachelor's program, you are automatically eligible to continue on to the master's program without having to apply again. Additionally, you are able to keep your scholarship. This is a unique aspect of Aalto University and is a great opportunity for many students. It is possible for students to complete both their bachelor's and master's degrees in just four years if they do not take a break from their studies.
In my case, I am considering returning home after completing my bachelor's degree and starting work. My initial plan was to finish my degree as quickly as possible and begin working, so I hope to be able to find a job.
---
---