Studying in Czech Republic with free tuition - language, nostrification and other things you need to know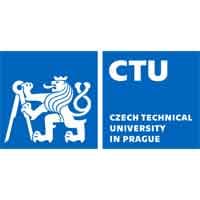 Czech Technical University in Prague
🦕
💼 Bachelor: Software Engineering
⏳ Sep 2019 — Jan 2023
📍 Prague,
Czechia🇨🇿
🗣 Czech
✅ Student Visa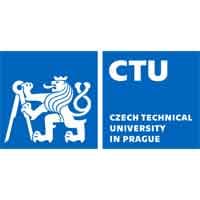 Czech Technical University in Prague
📍 Prague,
Czechia🇨🇿
🤓 15,000 Students
🌏 20% International
Many students from post-Soviet countries, including myself, choose to study in the Czech Republic for several reasons. One of the main reasons is proximity, as it is relatively close to home, especially for students from Ukraine. Additionally, the language is similar, which makes it easier to adjust. The biggest perk is the availability of free tuition at state universities and relatively low living costs compared to the rest of Europe.
When I first arrived in the Czech Republic, I spent a year focusing on learning the language. It was intense, but it helped me become fluent and allowed me to connect with both local and international students, which reassured me that I had made the right choice. I decided to attend Czech Technical University in Prague and faced the decision of choosing between electrical engineering and information technology. I ultimately chose software engineering, as it was more in line with my interests and strengths, specifically my love for math and logical thinking. Overall the Czech Republic offered the perfect mix of proximity, affordability, and educational opportunities that led me to where I am today.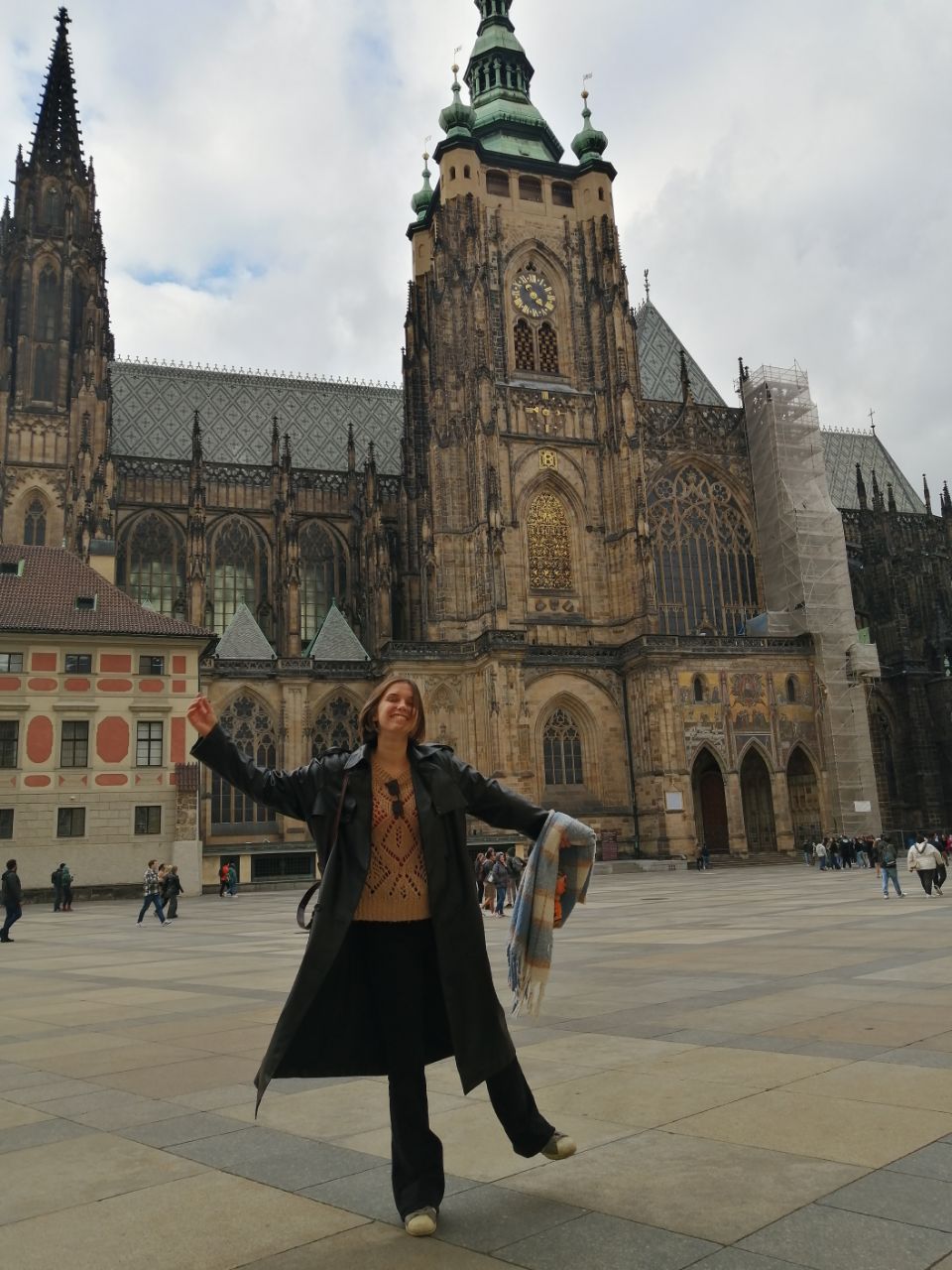 Application Process
When applying to a Czech university as a foreigner, you will need to prove your proficiency in the Czech language at least at a B2 level, with some universities requiring a C1 level. To meet this requirement, I attended a language school for a year and my written exam results were recognized by the university, but I still had to take an additional oral exam. I also had a B2 level of English, but it did not impact my application since all studies are conducted in Czech. I learned English primarily for the purpose of programming.
Along with language proficiency, there's also a process called nostrification which involves proving that your knowledge is equivalent to that of a Czech student who graduated high school. This process involves submitting your diplomas, transcripts from the last 4 years, and proving that your school is accredited and recognized in the Czech Republic. This was a time-consuming process. With the nostrification paper, you can apply to any university in the country, either online or by mailing it, which cost around 25 euros to send each document.
You will then take exams which are somewhat randomly assigned but often cover subjects where your academic workload was less than that of Czech high school. For example, I got exams on subjects like geography, chemistry, and IT, which I had minimal exposure to in my home country. I had a month and a half to prepare for the exams and all three exams on the same day, but in some schools, they are taken on different days. You can also come with an interpreter if your Czech isn't good enough yet!
Timeline of application process
I recommend starting language courses as soon as possible, as they can take up to a year. Additionally, we all try to start the process of applying for nostrification (a process in which you prove your knowledge corresponds to that of a Czech student) in September or October. This allows us to submit our university applications in the spring, and often take entrance exams in June. Exam results come out on the same day as you take them. The only thing left is to officially sign the papers at the university.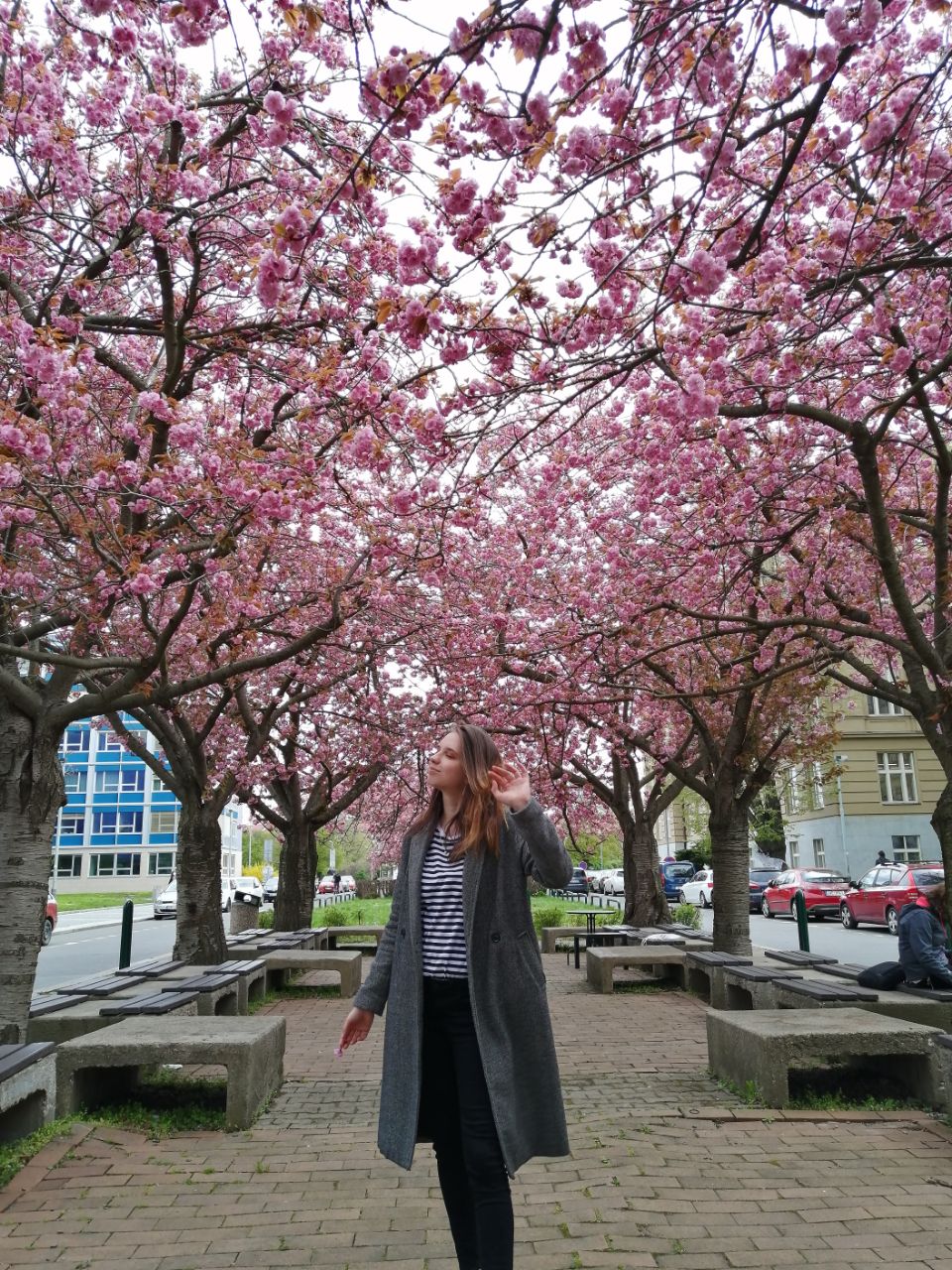 Czech language courses
After high school, I took a gap year and went to the Czech Republic to study Czech, as I knew very few people who managed to study in the Czech Republic without taking language courses. Learning a new language is not something you can do in a week or a month, especially when you are busy with high school.
Another reason to consider language courses is the duration of the documents processing as an international student. It takes about six months in total and being in the Czech Republic throughout this whole process helps fore sure. Some people have found a way around this by finding someone in the Czech Republic to submit the application on their behalf and then flying to the Czech Republic to take the exams. But most people go the standard way, which is taking a year-long language course.
My advice to anyone considering language courses is to be cautious when applying for grants and to thoroughly research the school and its reputation. I have stumbled upon a few options that offered grants, but paperwork turned out to be a nightmare. While the language course is great, the administrative support may be lacking. It's also important to also be aware of the cost, as a year of study can cost around 5000 euros, excluding accommodation. Ultimately, it's up to you to decide what's more convenient and affordable.
Costs of Living
When I first started university, I lived in a dormitory. The prices for student housing can vary greatly, and I was fortunate to live in one of the cheapest dorms in Prague. My roommate and I paid just over 100 euros per month for a shared room and shared bathroom. While the dorm wasn't new or luxurious, it served its purpose. To save money, I mostly cooked at home and avoided eating out at restaurants. As a freshman, I was able to live on a budget of around 400 euros per month. I also worked part-time jobs to make extra money, however, these jobs were not in my field of study as I was not yet proficient enough in programming. I took on simple jobs such as hotel reception work and worked around 15 hours a week. Salaries for part-time jobs for students were around 5 euros per hour at the time, though they may have since increased to 6 euros per hour. This varies depending on the location and the type of job. Many students did not have the time or energy to work extra jobs as they were already busy with their studies. It's all about finding the right balance and managing your time effectively. Now, as I've started working in my field, I was able to move out of the dorm and into my own apartment.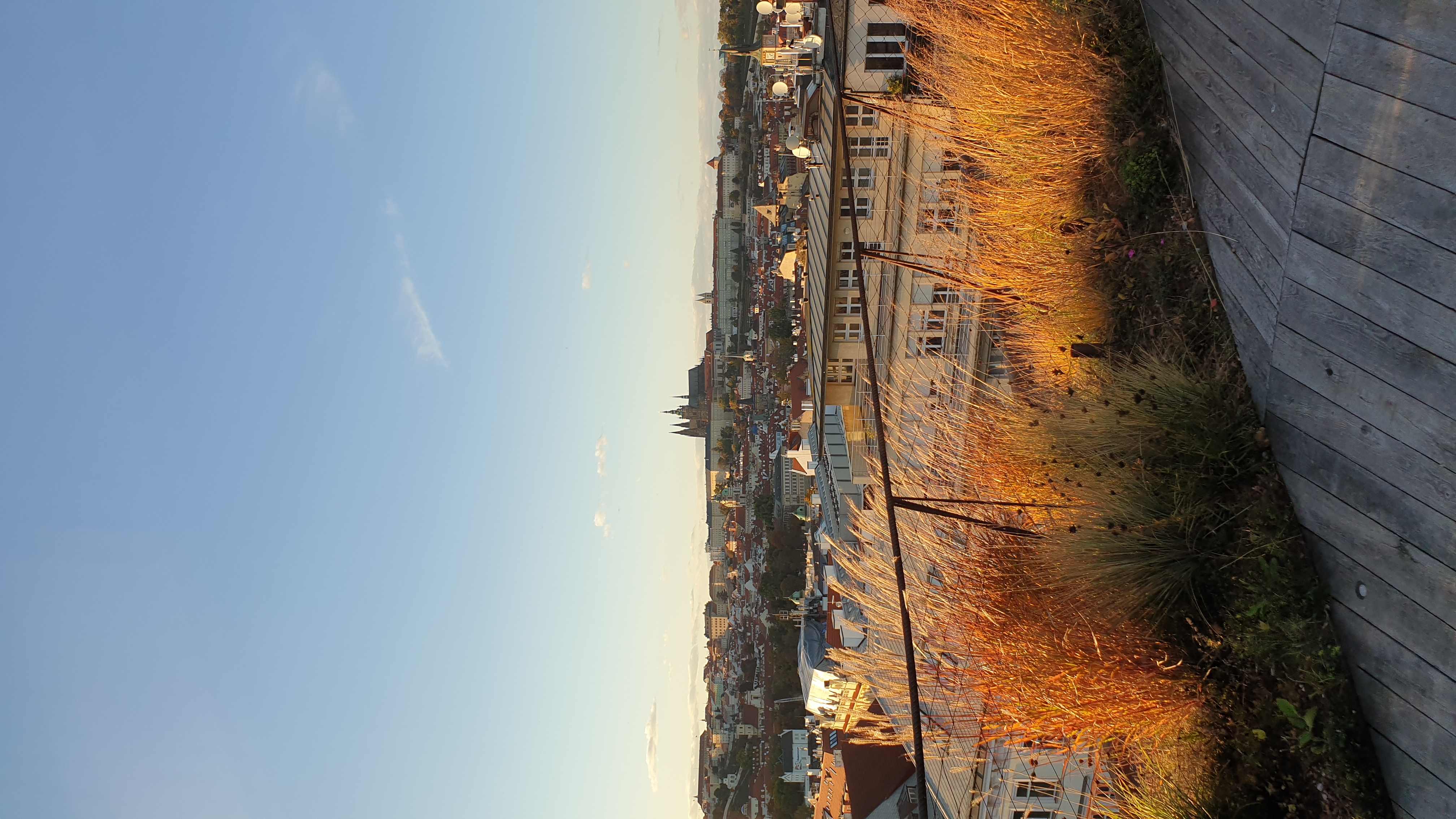 (Small) Scholarships
Scholarships in the Czech Republic are relatively small, but the tuition is free. The education system is relatively equal for both Czech citizens and foreigners. The only real difference is that foreign students may receive a small living allowance, which is given out every three months and is around 80 euros. However, this amount is not enough to cover even a month's living expenses.
In my university, there was also a merit-based scholarship available for students with good grades. I was able to qualify for it starting in my second year, but only after I switched my major. The scholarship is awarded based on academic performance, and the highest amount is 750 euros per semester.
Academics and Student Life
One of the differences I've noticed from studying in Ukraine is that teachers in the Czech Republic communicate with students as adults and peers. It's not uncommon for teachers and students to socialize outside of class, even going out for a beer together. I appreciate this more relaxed and human approach to education.
The workload is not too heavy, with a standard semester consisting of about 5-6 subjects, each with one lecture and one practical lesson per week. This leaves a lot of room for self-studying and independent work. Students are usually expected to read additional materials for class, which requires a lot of time management skills and self-motivation.
Diversity
The university is divided into two separate groups: those who study in Czech and those who study in English. These groups don't often intersect as they have separate classes, schedules and subjects. The majority of students who study in Czech are Czech or Slovak, or from other CIS countries that speak Russian. Even though I started off by hanging out with students from my region, I later made a conscious decision to primarily interact with Czech students.
Exams
One thing that international students should be aware of is the final exams. It can be quite stressful and demanding, as the exams are held in a way that requires students to defend their thesis and take final exams on the same day. These exams can include questions on any two subjects studied over the past three or four years. In order to prepare, students have to review the entire curriculum. The format is an oral exam, where a group of seven teachers will ask questions and if a student fails, they will have to retake the exam. There is only one retake opportunity, and if a student fails again, they will not be able to graduate. This process can be quite intimidating and may be overwhelming for some students.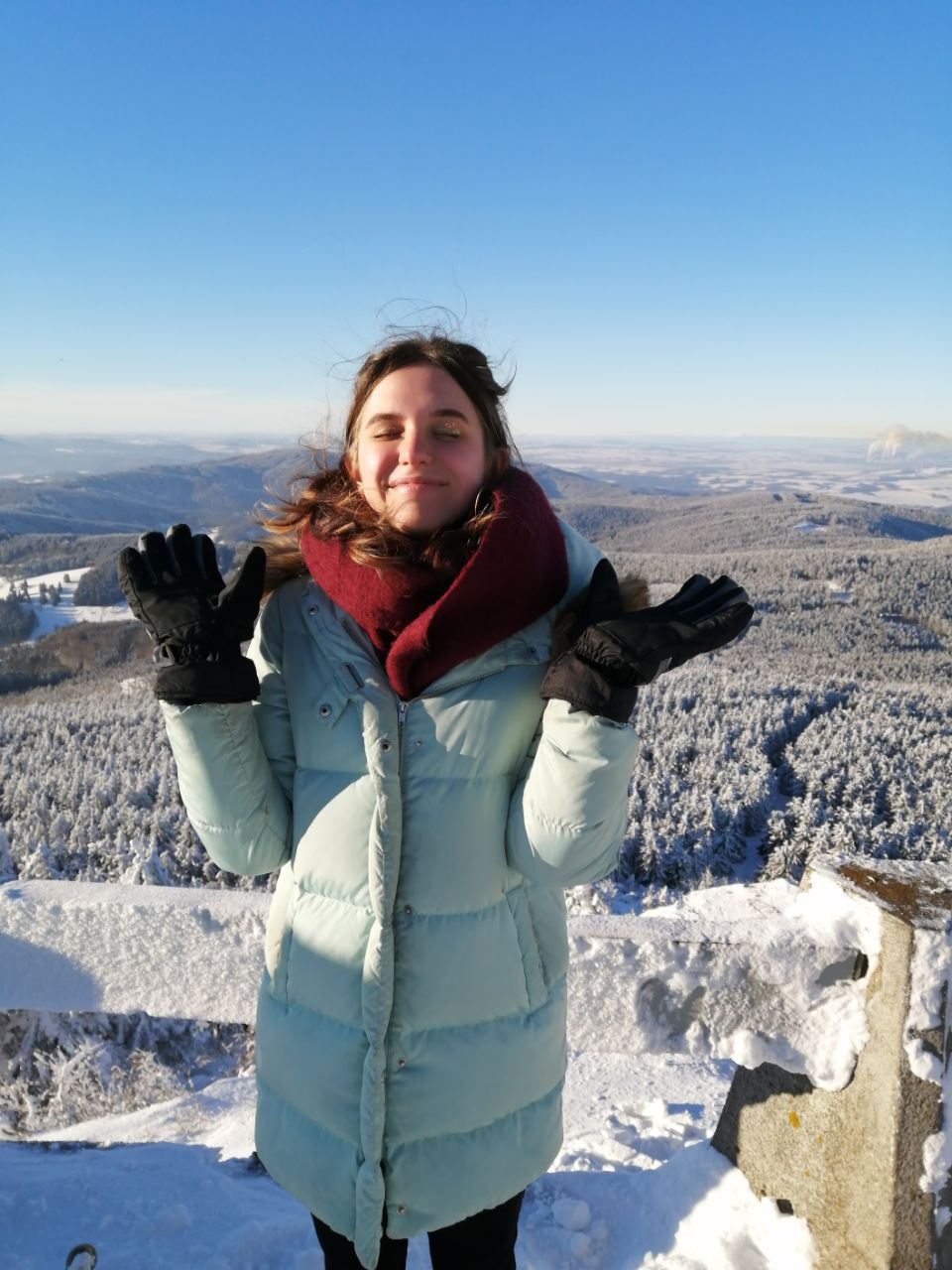 Employment after graduation
My current job is a business analyst at a company here in Prague I was able to get this job through a referral from a friend who already worked there. This allowed me to bypass the traditional HR process and schedule an interview directly with the head of the department.
After graduating from a Czech university, foreign students have equal opportunities to access the job market as Czech citizens do. The process of securing employment is relatively straightforward, provided that the employer offers a salary above the minimum wage and provides insurance. However, for foreign students who do not hold a university degree, the process is more complex as the employer must prove that no Czech citizen is able to fill the position before they can hire the foreign student.
---
---