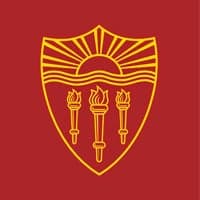 University of Southern California
🫥
@renat.sigunov
from
Russia🇷🇺
💼 TechLaw LLM
⏳ Jul 2023 — May 2024
📍 Los Angeles,
US🇺🇸
🗣 English
✅ Student Visa (F1)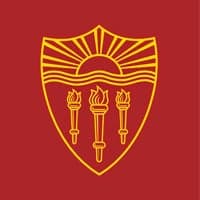 University of Southern California
📍 Los Angeles,
US🇺🇸
🤓 44,000 Students
🌏 28% International
Why did I become a lawyer
I was considering several fields of study before enrolling: "Public and Municipal Administration," "Philosophy," "Political Science," and "Jurisprudence," as I had experience in relevant academic competitions. Initially, I applied for "Philosophy" as it offered a classic, fundamental education. However, in the modern context, it can be challenging to enter the job market and progress further in the specific Russian environment. Consequently, I chose the Faculty of Law at the Higher School of Economics (HSE) in Moscow. I decided to obtain a more foundational education that would allow me to pursue theoretical research as well as enter the job market as a corporate employee. In other words, this education provides various opportunities. Additionally, I grew up in a family of lawyers: both my mother and father work as attorneys.
Specifics of Legal Education
Legal education is one of the most nationally specific things in general. Despite the principles of international law and its precepts, it changes in accordance with alterations in the state. As we can see from the example of Russia, it can change even every five years depending on the political climate. As it happened in my case: you might enroll in one law faculty in 2019 and graduate from another in 2023, all because the political and legal systems of the country have changed.
Unlike in Russia, where the legal tradition as a service industry in the capitalist world emerged thirty years ago, in Europe and America, it has existed in terms of education and career for centuries. Understanding the situational nature of this education, I wanted to focus on an international career to have the opportunity not to depend on changing circumstances.
The process of admission for a lawyer abroad is complicated not only at the ideological level but also by bureaucratic factors, as the recognition of diplomas and degrees is a crucial process for lawyers. Every lawyer must qualify for the state exam to have the opportunity to practice law in a particular country. Foreign lawyers who initially obtained their education in another country can thus practice law in the country where they acquired their degrees.
In the United States, the situation is quite complex. Without a JD, Juris Doctor degree, and foreign education, you can only work in three states (this is not a strict limitation, as it is considered on a case-by-case basis, but it is a logical conclusion from precedents): California, Washington, and New York, where you also need to pass the Bar Exams. Therefore, I considered universities not only based on rankings and specialties. It was essential for me that the university granted me the right to take the Bar Exam in these three states.
Having studied the topic, I thought that the opportunity to study in the United States was quite realistic; it just requires a significant investment of time to build a career and academic track with a perspective ranging from 3 to 10 years.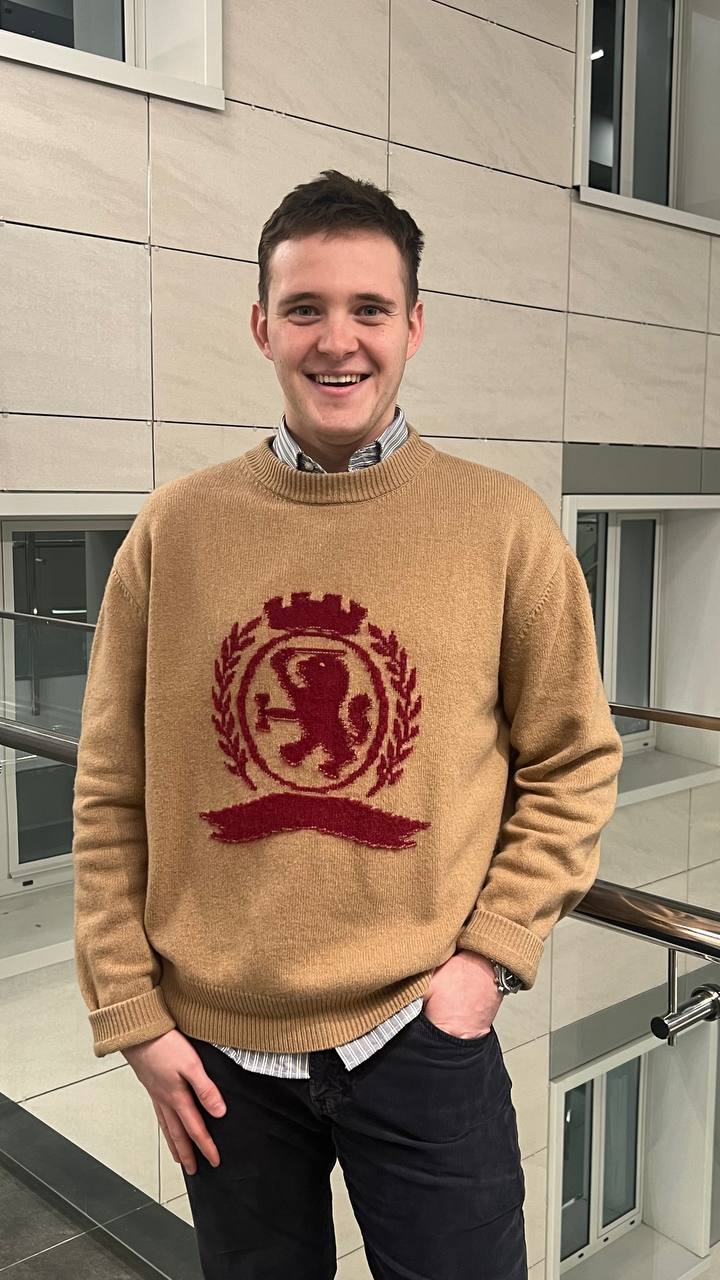 Funding
Another complexity of legal education, apart from its content, is financing.
Legal education in Russia has not fully developed. The strong Russian legal school of the 18th and 19th centuries disappeared in the 20th century due to Soviet education, and the subsequent 30 years have been quite inconsistent. We have transitioned to the corporate world and market economy, and since the 1990s, many international law firms have emerged in Russia, working in various jurisdictions and other countries, but a uniform and solid history has not been achieved. Due to such national differentiation, it is challenging to finance legal education: how can one understand why a lawyer from another country deserves a grant for education? After all, a lawyer is highly national, and their professional competence is formed within the national order, which, of course, is not needed outside of it.
The second issue is the monopolization of expertise that has occurred in America, which is related to social status. Therefore, professional communities are reluctant to admit outsiders, especially foreigners, into this closed community because the starting salary for a state-accredited entry-level lawyer is $180,000-220,000 per year. Mainly, lawyers involved in human rights activities are financed: you can receive money for, say, defending the rights of the LGBT community. However, if you are a corporate lawyer working with intellectual property or technology law, why should you be given $100,000 that you will earn from it? There is definitely no social contribution aspect here. If you are a mathematician, you can contribute; but as a lawyer, you merely earn money for the corporation and yourself, so this is not particularly financed.
The most advantageous scholarships come from universities, but they are still stingy with merit-based funding, and one must make a significant effort to obtain them. Out of the 20 universities I applied to, only one program provides need-based support.
International experience: from Europe to Asia
The priority in my international projects was not just their existence, but the specifics of my legal area - privacy law. European, American, Russian, and Chinese approaches differ significantly in the regulation of personal data. As we know, they are closed in China and under state control; Europe considers them part of human rights; and in the US, they are sold and used.
My first international academic experience took place in Germany at the University of Mannheim, where I was an exchange student thanks to an agreement with the Faculty of Law of the Higher School of Economics. I was in my second year of studies.
Now I am in my fourth and final year and am once again participating in a semester program abroad: this time, I am studying at the China University of Political Science and Law in the "Regulation of Cyber Space" program.
A logical continuation of this experience would be to study the American approach in an American academic environment, where the issue of personal data is commercialized.
Simultaneously, while working on my career, I have also participated in various student, volunteer, and educational events from the European Union and attended four Erasmus programs: a European Parliament simulation conference in Greece (a fully-funded opportunity organized by Beta Greece and Erasmus+), a volunteer project in Spain, and a summit in Istanbul. Above all, these were networking and getting acquainted with other students. These projects have not become one-day stories. They continue in the people I still communicate with today.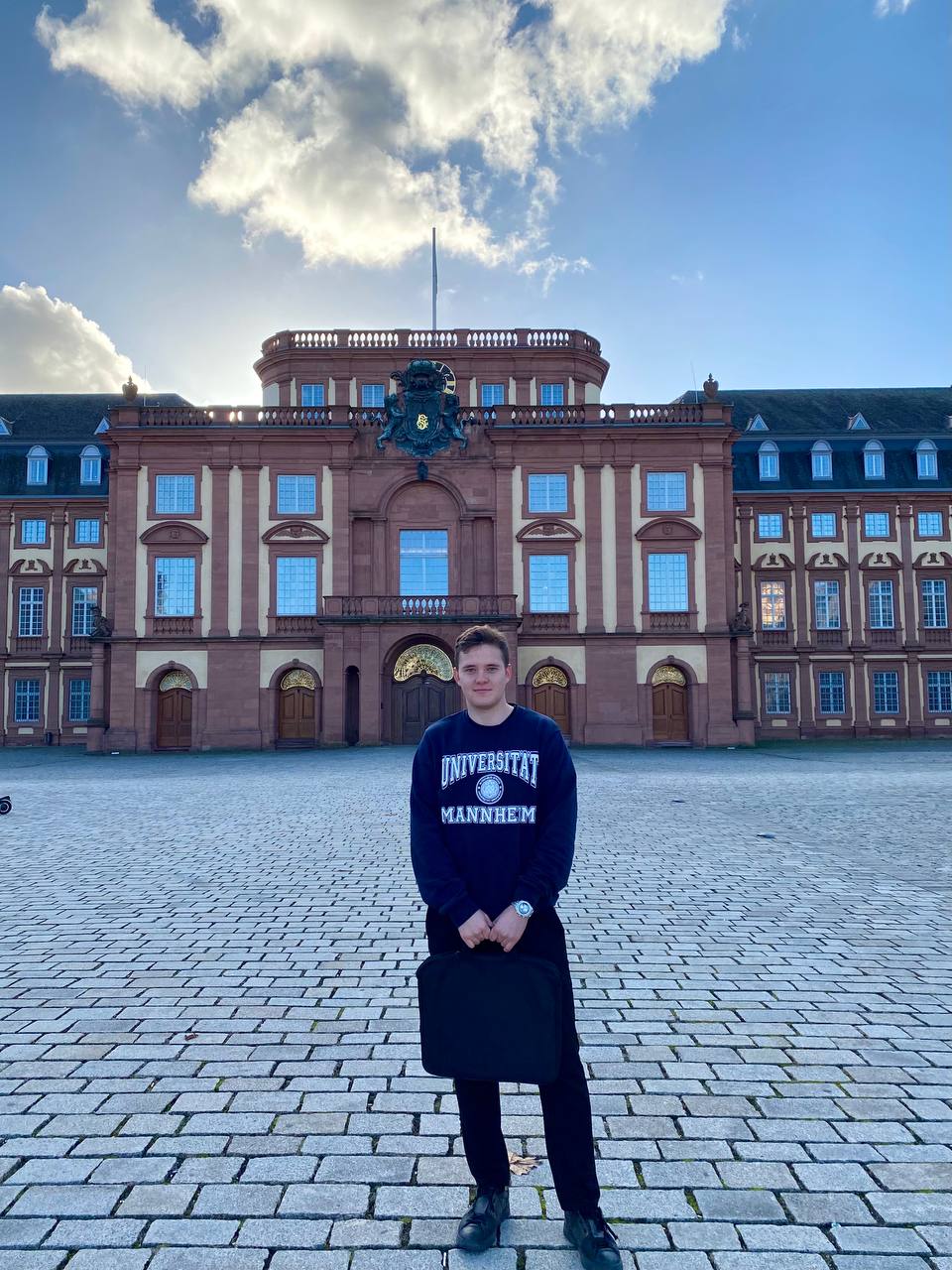 United States
I didn't have a community: I wasn't a part of any chats and didn't learn from other applicants how to approach the process. I relied on my thoughts and consulting services, but I missed out on what others were doing. That's why I was incredibly surprised by the general fascination with the Ivy League: except for Cornell, I didn't apply to any of them. Moreover, I didn't even know the universities that make up this consortium.
Based on people's stories, one can conclude that career placement does not always depend on the prestige of the university. I applied to universities ranked in the top 10-25 Law Schools by US News. I selected 24 American universities, but after I started applying and got accepted by more preferred ones, I didn't end up applying to all of them. In general, I approached the college selection process in an organized way: I specifically searched for IP Law and Data Protection Law programs. I was interested in specialized LLM (Master of Laws) programs, not General ones. I also applied to 6 European universities.
Stats
My IELTS is 7.5, but I wasn't too happy with the result. I was dissatisfied with the exam organization in Tashkent. Even now, I'm ready to say that I failed the writing part because of the noise! Because of this, I had to retake the exam, traveling back to Tashkent from Moscow. However, this score turned out to be sufficient.
I thought the type of exam I chose would be an obstacle, but it wasn't. Although Duke indicates on their website that they accept TOEFL, it turned out through email correspondence that they also accept IELTS. So, it's important to clarify any details, as universities are often willing to accommodate such aspects.
My GPA was 3.6, but I never aimed for high grades. At my home Faculty of Law, there was and still is a rather toxic atmosphere, probably due to the Unified State Exam (EGE) and intense competition during the admissions process. I stayed away from all that but maintained a decent level. Besides, I had many side projects and activities. In my case, grades didn't become an obstacle during admissions, except for maybe 1-2 universities that consider GPA as a decisive factor. In my case, my activities outweighed my not-so-outstanding GPA.
LSAT
The most pleasant thing is that if you're applying for an LLM (Master of Laws) instead of a JD (Juris Doctor), you don't need to take the LSAT (Law School Admission Test). The programs I selected offer a transfer to a JD, which is the main and highly prestigious degree that American lawyers obtain. Fortunately, you can transfer to a JD after completing an LLM, resulting in two fewer semesters of study.
Even if you transfer to a JD, you don't need to take the LSAT. I confirmed this with the universities I considered. If they see that you have studied for an LLM, they believe that standardized tests are not necessary.
DataGuard
Here's a small highlight from my case.
I'm not particularly fond of volunteering or participating in organizations. I prefer an approach of creating something of my own, especially something meaningful. I realized that in Russia, there are hardly any organizations dealing with privacy and personal data protection issues. Our regulators, the Ministry of Digital Development (Mintsifra) and the Federal Service for Supervision of Communications, Information Technology and Mass Media (Roskomnadzor), are specific bodies that do not engage in educational and civil matters. And other organizations, like the Russia Privacy Association - a professional center for lawyers and cybersecurity specialists - are largely focused on professional stories, not personal ones.
Therefore, this project was extremely relevant in 2021-22, when a lot of personal data leaks occurred, including those involving delivery courier services. It was supported by a grant of 300,000 rubles, the Faculty of Law of the Higher School of Economics (HSE), the Russia Privacy Association, and various legal consultancies, including one of the BIG-4 firms. This educational and scientific project became a distinctive feature of my CV precisely because of the development of the privacy theme. Personal data largely depends on culture, and the boundaries of personal space are subjective and poorly defined. This institute is well-developed in Europe and America, but not in Russia.
College acceptances
I would have liked to submit a greater number of achievements, but deadlines were pressing. Despite the fact that the deadline at NYU was at the end of 2022, my documents started being reviewed on February 27, 2023, which is surprising since it contradicts their policy. My transcripts arrived in the wrong order. My university, Higher School of Economics (HSE), sent them in English, but LSAT required transcripts in the original language of the institution. As I was also sending transcripts from Germany, they sent them in English, but they also needed them in German! Therefore, I had to resend my transcripts on the eve of the New Year, when, as always, there were significant issues with the mail. And that too, from Russia. So, my documents arrived late. I believe I wasn't accepted into some universities precisely because my documents arrived impressively late. Documents are reviewed in August, and when they arrive in March... understandably, chances significantly decrease.
However, despite all these difficulties, I was accepted into 90% of universities.
Duke University took me off the waitlist. I am still on the waitlist at Northwestern University.
I received coveted acceptance letters from:
University of Michigan

Cornell University

George Washington University

University of Michigan

Georgetown University 

Washington University in St. Louis

University of Southern California

George Maison University at Scalia Law School

Cardozo School of Law

Fordham University

Boston University

University of Georgia School of Law

University of North Pacific
I also applied to Europe. I was accepted at:
Utrecht University

Bocconi

Tilburg University

Technische Universität Dresden

Maastricht University

University of Hannover + Partner
My college choice
I chose USC - University of Southern California.
I liked the university for all the parameters that I had defined for myself before applying:
I'm applying for tech law, studying privacy, technology, and intellectual property law, and California is the mecca of technology and startups. USC is in the top 20 law schools. From a job market perspective, it fits perfectly into my career trajectory.

I like cinema and art, and USC is known as a provider of cinema and talented directors, while I would like to focus on intellectual law. Perhaps being in such an environment would be a great opportunity to meet interesting people in media and law. This is an indirect aspect, but still important to me.

USC offers the opportunity to transfer to a JD, as well as the opportunity for a year of legal residence in America after the end of the F1 visa, during which you can work in your specialty. The university holds many adaptation and career events to ensure you find a job. In the US, there are many career events in general, to which specific universities and employers are invited, and on this common platform, students look for work. USC participates in various career events, one of which, by the way, takes place in New York. Here, there is a well-developed concern for the career well-being of students. Plenty of opportunities during studies to get internships.

In California, you can take the Bar exam. My program at USC combines a focus on privacy with the opportunity to choose courses in criminal, constitutional law, and lawyer ethics, knowledge of which is necessary for passing the state exam in California and New York. In many top law schools (for example, WashU) there are no such favorable opportunities for preparing for the BAR. In California, you can already attend seminars from the Bar Association during your studies and prepare for exams. My acquaintance from another California university (Berkeley) managed to combine everything perfectly and passed everything well.
An important factor: this university has provided me with the largest scholarship. Initially, they offered a different one, but then they met me halfway and increased it.
Also, a large research institute on Chinese law operates based on USC. And the China University of Political Science and Law, where I studied Chinese law as a bachelor exchange student, is an official partner of USC. That is, USC provides an opportunity to study Asian Privacy Law, which will be incredibly important in the next ten years.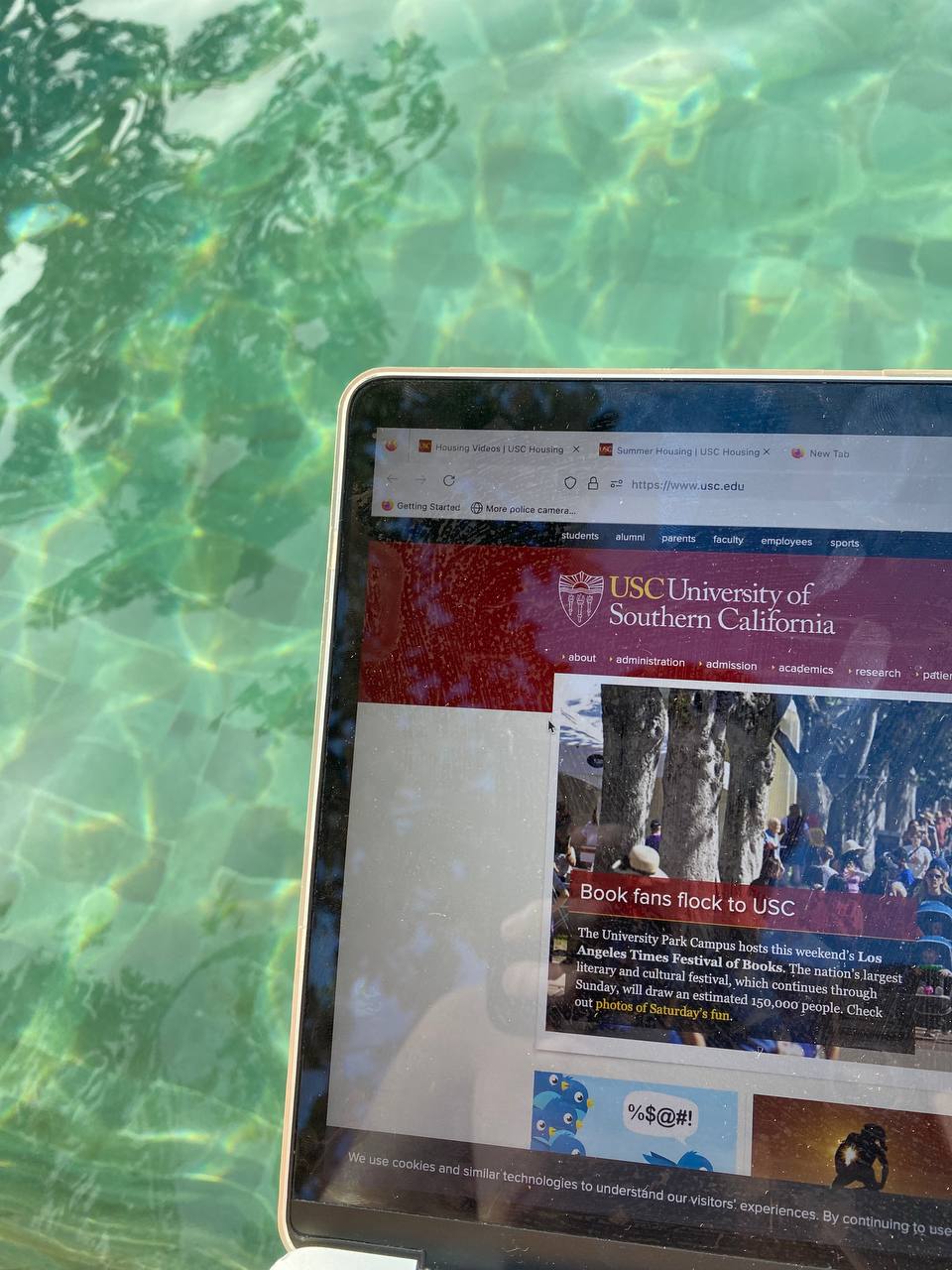 Opportunity Ladder
The idea of creating an educational startup came about as follows. I began preparing for my master's degree right after my second year, motivated by my experience in Germany. I started exploring the projects of bloggers who posted opportunities: compilations of various programs and volunteering. It seemed to me that they were not structured and not as useful as they could be. How do you understand which program suits you? How to understand which program makes sense to apply for at all, spending time filling out an application? You can make shots in the air, write many motivational letters, but what's the point if you do not correlate with the complexity of the program?
The application process is highly individual. Therefore, I considered the following concept logical, using a staircase as a metaphor.
If you don't have anything in your CV, you can start with elementary opportunities: free courses, the simplest programs. And then, step by step, you move to more complex programs; and on the fourth step, you confidently apply to prestigious universities. This way, the reader understands which opportunities suit them and is motivated by the fact that in the future they will be able to expand their competence. I started the project myself and carried it on for a month. I realized that this is a reasonable and sane idea that resonates with people. I hired my first employee. We worked for a year and are now expanding. During this time, I gained competencies and knowledge, personally participated in many programs, and entered a master's degree. Along with the programs and their description, I share my personal journey, talked about my admission, reveal the education system from unusual sides, refer to academic traditions, and strive to broaden the horizons of subscribers. My team and I dissect the motivational letters and CVs of subscribers and conduct live broadcasts. This is an educational startup but with a legal, boutique approach. It exists as a Telegram channel: https://t.me/opportunity_ladder
We are preparing for rebranding, as well as actively developing work with the community: we also want to be a space for thematic mutual aid and communication. And, of course, I will be telling about my life in California.
I want to tell you, friends, that you just need to take the first step!
---
---