What it's like to study Business and Finance at NYU Shanghai with a scholarship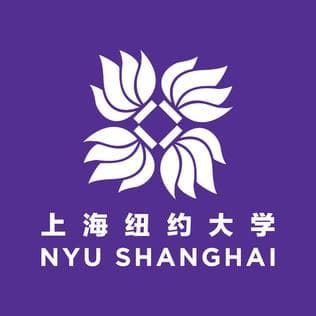 NYU Shanghai
😊
@tomielles
from
Kazakhstan🇰🇿
💼 Bachelor: Business and Finance
⏳ Sep 2021 — Jun 2025
📍 Shanghai,
China🇨🇳
🗣 English
✅ Student Visa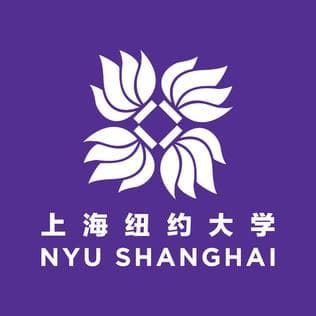 NYU Shanghai
📍 Shanghai,
China🇨🇳
🗣 English
🌏 50% International
This post is an insightful interview conducted by the talented Borderless ambassador @melomilk. Enjoy!
---
Hey guys! My name is Tomiris. I'm a sophomore at NYU Shanghai and my major is Business and Finance. I'm from Kazakhstan (Astana) and I'm currently 19. I hope you will learn something useful from my story!
How I chose my major
If you had asked me about my major one month ago, I would have told you I had no idea because I'd switched my major so many times (in my head, haha). I studied at NIS IB and the school required me to take core classes that would prepare me for my intended major, so I took classes that were related to History and Social Science. When I came to Shanghai, I thought I would take classes related to Social Science, but I didn't realize how quickly my interests could change in college, and my current major is Business and Finance.
Actually, there's a whole story behind why I chose Business and Finance as my major. When I was in high school, we had a school fair and I came across a handmade club. On that day, they were having a hard time selling toys, clothes, etc., but I helped out a lot with selling items and felt right at home. I really enjoyed talking to people and selling things, and I knew then that Business and Finance was what I wanted to study. It's not the easiest major, but I think all the struggles and obstacles are worth it.
I was struggling with choosing my major, but there are actually many factors to consider. Our university is strong in Business and Finance (which was something I considered), but not really strong in Social Science. During college, you'll get a chance to take different classes, and they're not always related to your major, so you'll have many opportunities to explore your interests. Being in college is a path to finding yourself, so give yourself a chance to explore!
Application Process
I applied to NYU during ED1, although I strongly considered applying to Lingnan University as well. Considering the resources I used, I didn't use anything extraordinary. I checked the official websites of the schools I was applying to; I applied through Common Application, and I used Niche to research some schools. My school also provided resources to help me write my essays.
I applied to 3 campuses: my primary interest was NYUAD, then NYUSH, and NYU.
Honestly, I'm so happy I'm in Shanghai and not in New York because of (a) the scholarship (b) the student body is so small, and it's easy to connect with everyone. Fun fact: I participated in one of the contests and got 3rd place, and almost everyone recognized me because of my participation 😁 (c) we have new dorms + a new campus and they're amazing.
Studying at NYU Shanghai
The professors are really amazing, many of them are well-known scientists and authors. For instance, for one of my writing courses, I had a professor who was a published author and had written many books; he was very experienced. For my neuroscience course, the professor is a famous scientist who's very talented.
Since we have a small student body, everyone is very supportive! Once, I overslept and was late to my classes (and I actually had a microeconomics exam); I forgot my calculator and I desperately needed it, so I wrote to one of our chats if it was possible to borrow one, and literally, 4 people instantly responded that I could take their calculators!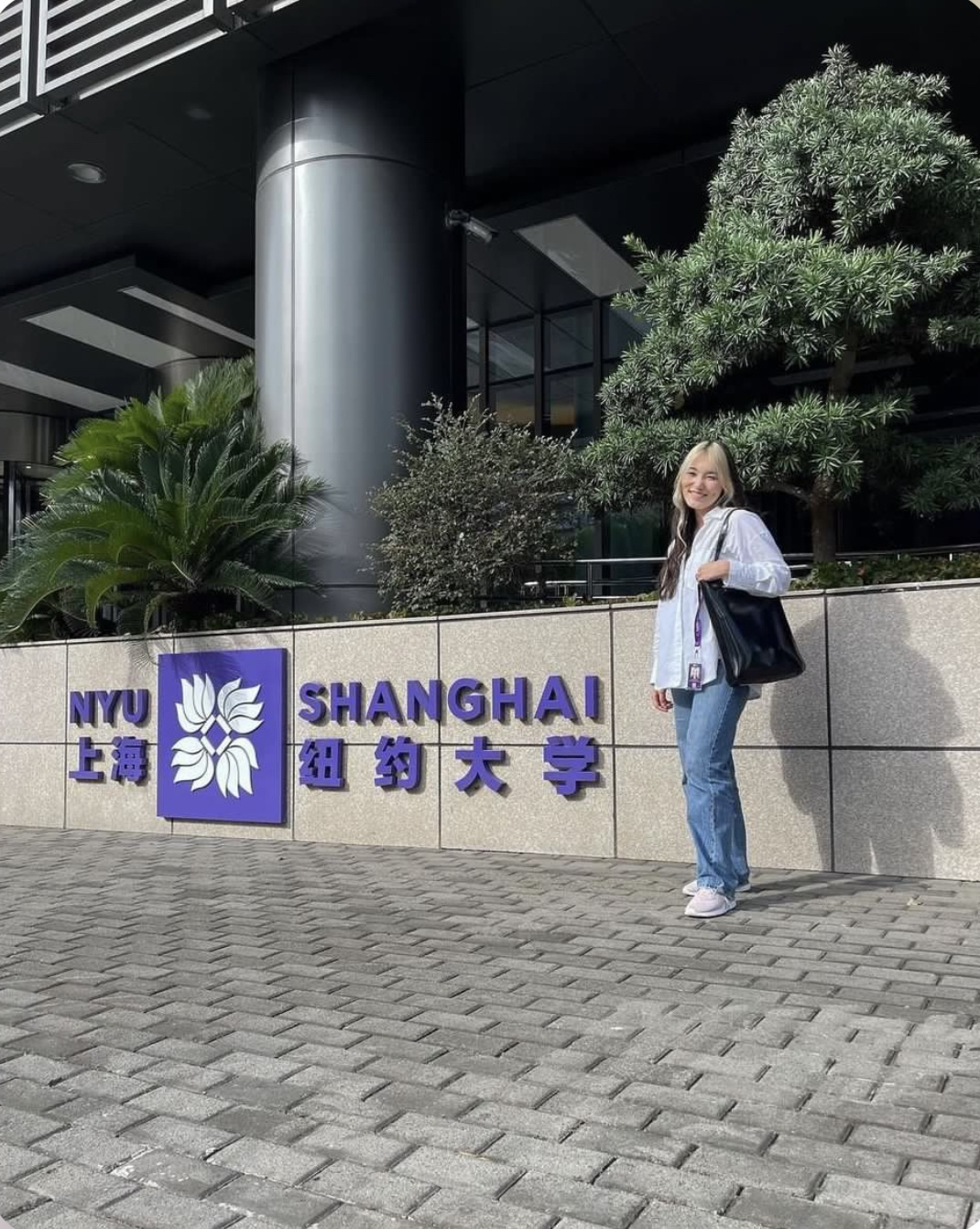 Scholarship
My scholarship is about $56,000, but on top of that, I have to pay $5-7K because my scholarship covers only tuition, and I need to pay for my living costs (dorm).
Overall, I wouldn't say that Shanghai is cheap. Body care, makeup, haircare, and salon visits, in general, are super expensive. I buy food in hypermarkets for two weeks, and my weekly expenses usually amount to approximately 500-600 yuan (~75-90 USD).
Fun fact: there are a lot of Kazakhs here. I found a guy in Shanghai who can cook manty and other national food, and I was so happy when I met him! I also met Uyghurs who cook shashlik, which is similar to kebab.
Career Prospects + Internships
NYU has a Career Development Center, which organizes weekly events and offers jobs and internships. They also have consulting days where we can learn more about jobs at big and well-known companies here in China. I highly recommend engaging with the CDC because it provides a huge number of job opportunities at popular companies such as Nike, Chanel, and Dior, and CDC does its best to connect with such companies.
Handshake is one of the best platforms to search for internships! I love it because I can stay in touch with our Career Development Center, and they always post important stuff. LinkedIn is also one of the best platforms to find relevant internships, and it allows you to connect with people who work at a certain company, including CEOs.
I was looking for internships, and I found one in Dubai. The internship was full-time, and I applied, but later realized I physically wouldn't be able to intern. Apart from that, I haven't applied for any other internships yet.
Future Plans
During junior year, it's highly recommended to study away at a different NYU campus. There are three main and eight small ones. At first, I considered the London campus but ended up applying to NYUAD because (a) the London campus doesn't offer the courses I need for my major, and (b) one of the most popular directions in the UAE is business and real estate, which is something I'm interested in.
Ideally, I want to find a job in Dubai and develop my career there. Dubai is growing vastly, especially in the business sphere, and because I'm young and full of energy, I want to take a chance and move to Dubai in the future.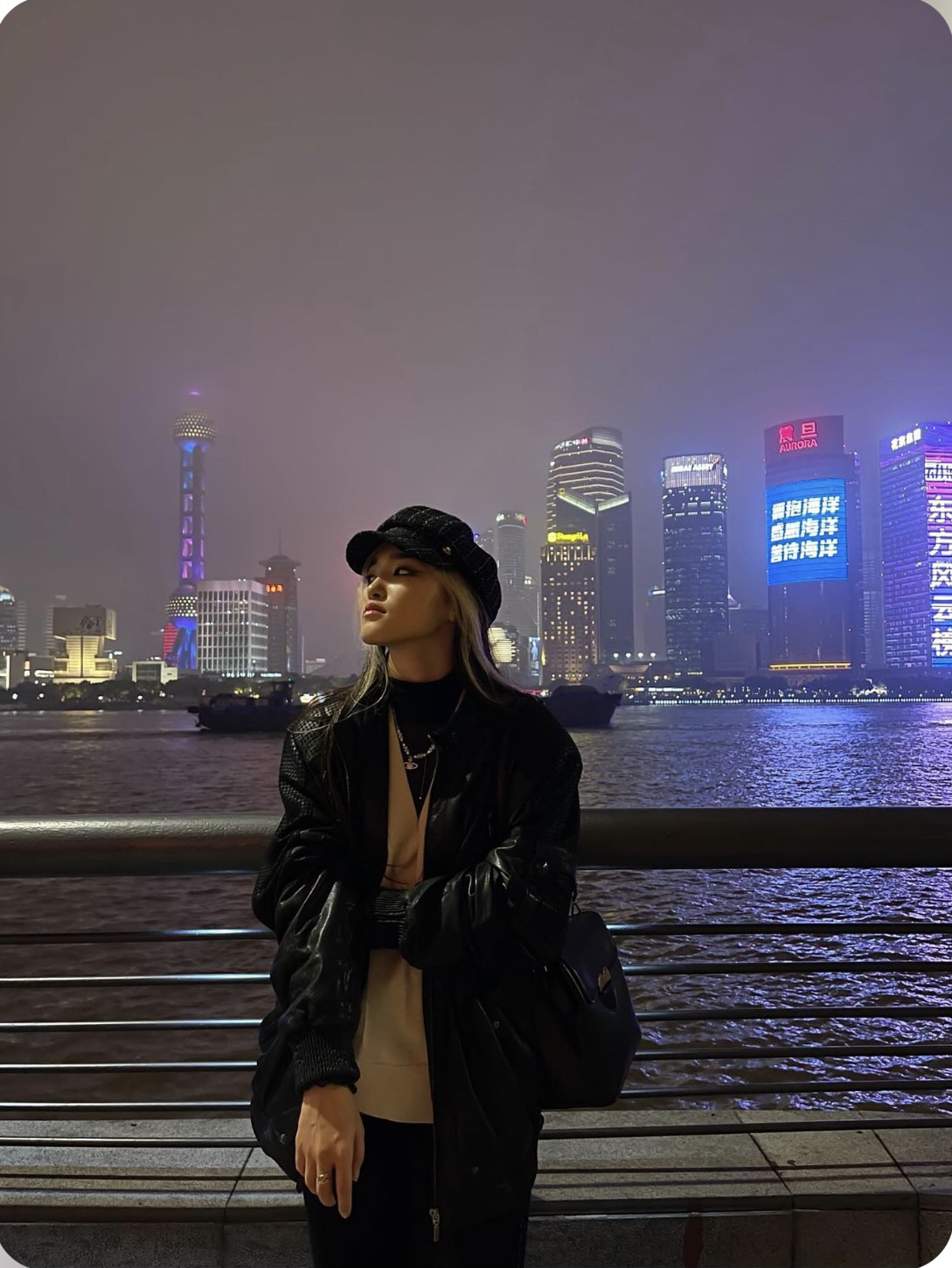 My Advice!
Do not doubt yourself. Apply to schools you would love to attend. Even if you think that Harvard won't select you, try applying because there is still a chance they might choose you. It's really hard to believe in yourself, but take your shot and apply to any kind of school you want to attend. After all, it will be their loss if a school rejects you :)

Any investment related to your education is an investment in your future (and it's totally worth it!), so definitely consider purchasing courses to write your essays successfully and improve your scores.

Take any opportunity provided in college (or at least as many opportunities as possible). It's a great way to make new friends and open new doors :)

Make a lot of friends/acquaintances and be sociable. It might seem kind of hard because you might be taking lots of classes, but it's better to handle your studies and homework with friends rather than by yourself. Recently, one of my acquaintances asked me if I could become an English tutor and I agreed. I believe it's a great way to make pocket money, and overall I'm happy with it.
---
---
What was your gpa while applying to university and did it play a big part in your scholarship?