Undergrad wasn't enough. Why I chose to do PhD at NYU Abu Dhabi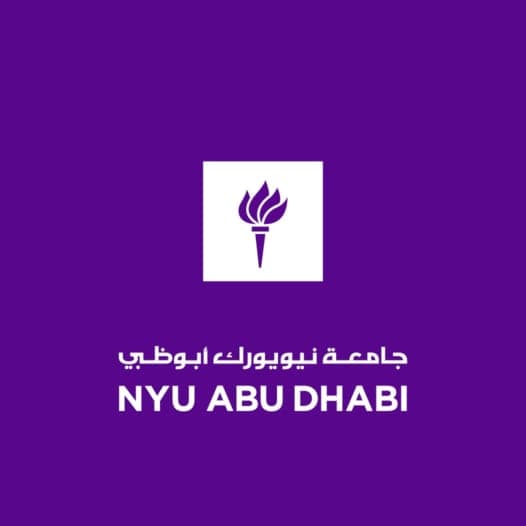 NYU Abu Dhabi
🔊
💼 PhD: Computer Engineering
⏳ Sep 2020 — Aug 2025
📍 Abu Dhabi,
UAE🇦🇪
🗣 English
✅ Student Visa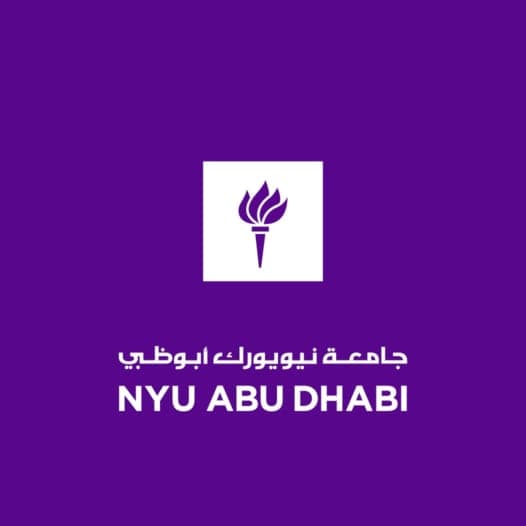 NYU Abu Dhabi
📍 Abu Dhabi,
UAE🇦🇪
🗣 English
💰 Need-based financial aid
🤓 2,000 Students
🌏 80% International
What is the NYU Abu Dhabi Global PhD Fellowship?
Here is the official description. Put short, you work towards a PhD degree in science or engineering from New York University with full scholarship. The funding comes from Tamkeen, which has fully funded NYU Abu Dhabi since its inception. This is part of Abu Dhabi's effort to attract industry-creating global talents so that it can diversify from its oil-dependent economy.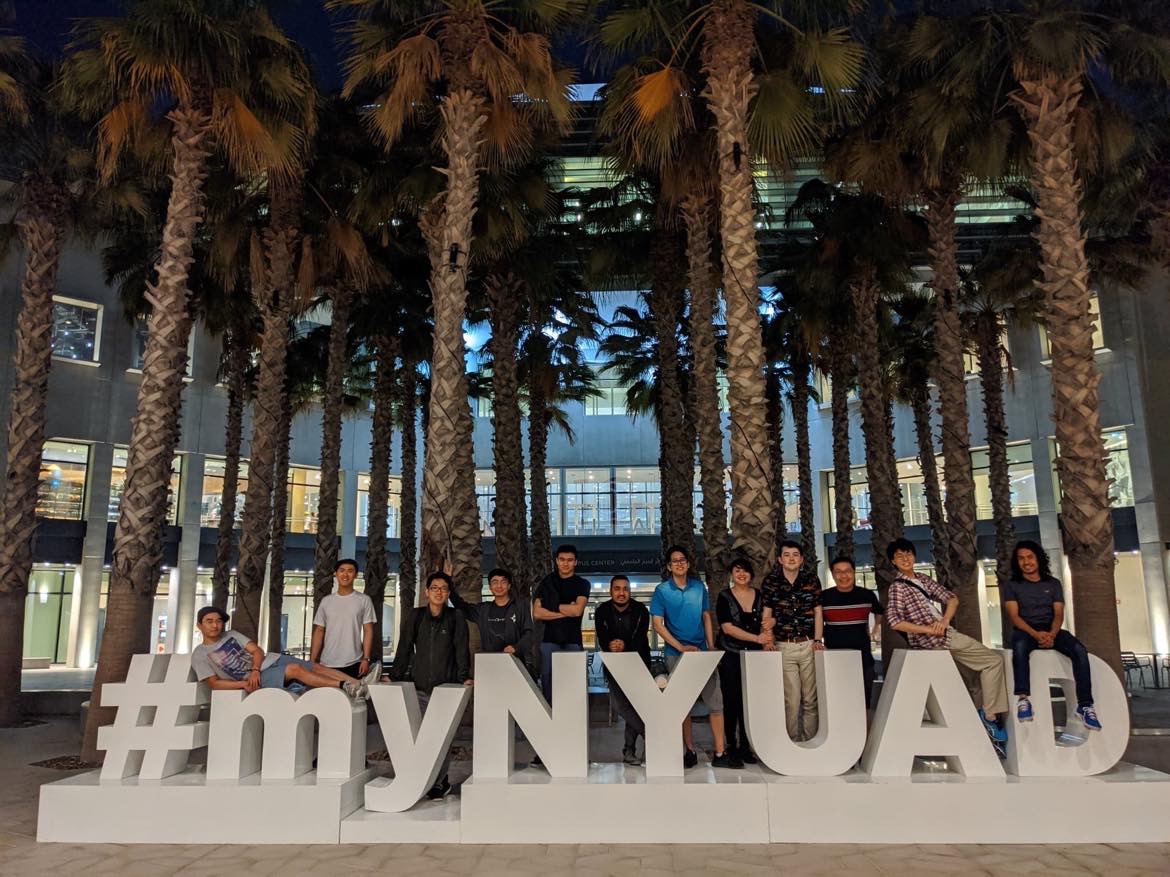 My area of study
I am part of the fellowship's electrical engineering PhD program. I research haptics, which is an interdisciplinary field that applies computer science, electrical engineering, mechanical engineering, and materials science to engineer the sense of touch. More details on my lab's website.
Why I chose this program
I loved my undergraduate experience in NYU Abu Dhabi, which I have written about in a separate article. This included hands-on research and development in my current lab through internships and a graduation capstone project. I enjoyed working under both my professor and his lab members, especially given their supportive and inclusive nature. I was quite confident that I can do my best work in this environment, not only in terms of the lab, but also in terms of the campus and the city. I did look into other grad schools, but knowing that I had the best chance of getting accepted for this generous fellowship, this was clearly my first choice. I expressed my interest to my professor early in my fourth year and the rest is history.
More than a cutting edge research university
Abu Dhabi is awash with oil money, and so is NYU Abu Dhabi. Even better, NYU Abu Dhabi is a liberal arts college and research university at the same time. Not only do I get to do cutting-edge research through my generous fellowship, but I also get daily exposure to many disciplines. For example, not only do I get to attend productions in the Arts Center, which is only 5 minutes on foot from my lab, but I also get to discuss collaborations with the arts professor and students that create them. Both student and faculty residences are on campus, so it only takes a casual weekend walk-in to a shared dining hall to start a spontaneous discussion.
Collaborative research environment
My lab consists of my professor, postdocs, research engineers, other PhD students, and many undergraduate research assistants, both paid and unpaid. This applies for other research labs, regardless of the professor's tenure status. These positions are provided by the university, so all PhD students would work within a team more or less. Many of the labs are grouped into interdisciplinary research centers, which gives the affiliated labs additional hiring budget. Such institutional support harbors a collaborative culture and pushes each of us to explore each others' research.
My interpretation of "global" fellowship
Of course, academics work with people from across the globe, but in this university, the term "global" extends beyond the workplace. Student life here is cosmopolitan in nature, in line with the university's mission to create individuals with a global mindset. With that, I become more inclined to learn about the world in general. This meant taking time out of my research at times, but in the long run, I believe it will make a meaningful impact to my community for sure.
Life in the UAE after living in Japan and the US
What's common amongst these countries, all of which I have lived in for 6+ years, is that they all have a global mega city: Dubai, Tokyo, and New York City. Especially for having an extravagant life, these cities are perfect. For all of them, however, I would recommend a different city for having a more peaceful, historical, and spacious life: Abu Dhabi, Kyoto, and Boston. To be fair, I generally grew up in the suburbs, so I find all of these places interesting all the time, rather it be going out with friends or just going for a walk.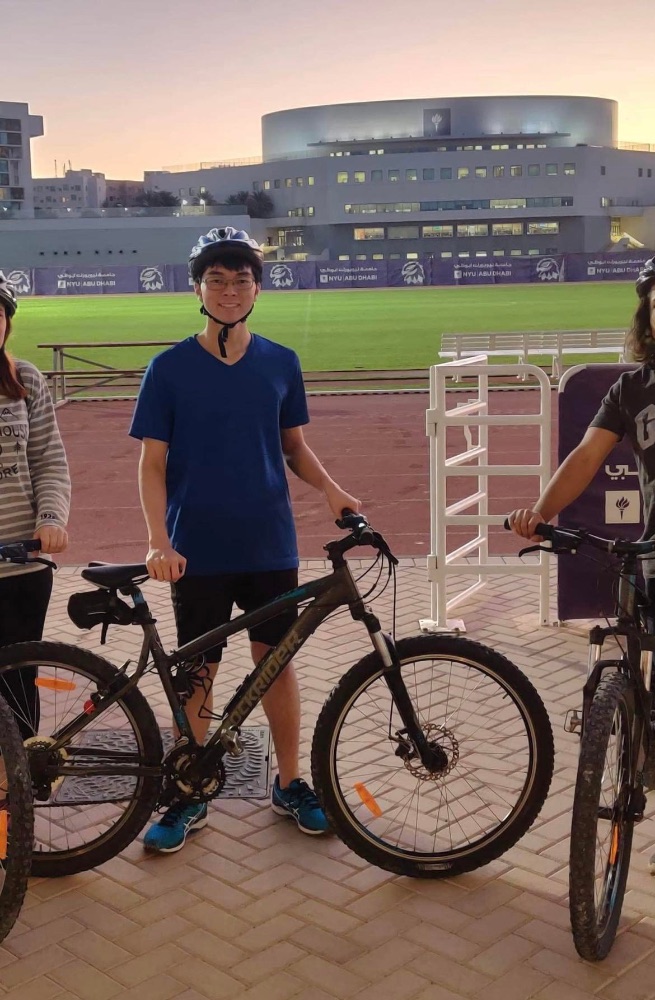 Closing remarks: Personal advices for those interested in a PhD
Know your potential PhD Supervisors to a personal level. Even within the same program, you can have a very different experience depending on who you have as a supervisor.
There is never enough time in life, and PhD is no exception. No need to panic though. With your current skills and knowledge, you have made it this far. Stay true to yourself and carry on!
Strive for work-life balance. Yes, there are people who can somehow work 24-7, and that is the shortest path to academic success. But, it is all too easy to ignore the reality that most of us cannot sustain such a lifestyle, nor gain full self realization through work.
Good luck!
---
---