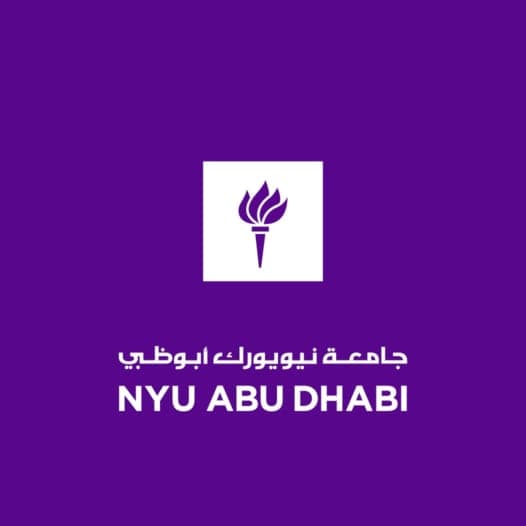 NYU Abu Dhabi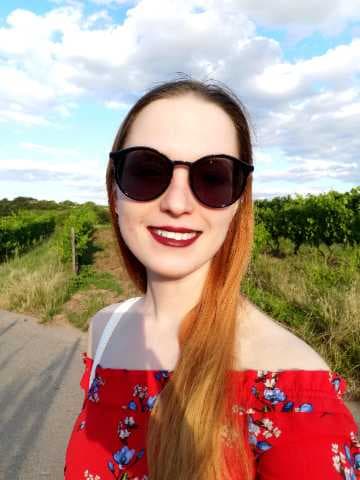 🐱
@anastassiya
from
Kazakhstan🇰🇿
💼 Bachelor: Chemistry
⏳ Aug 2015 — May 2019
📍 Abu Dhabi,
UAE🇦🇪
🗣 English
✅ Student Visa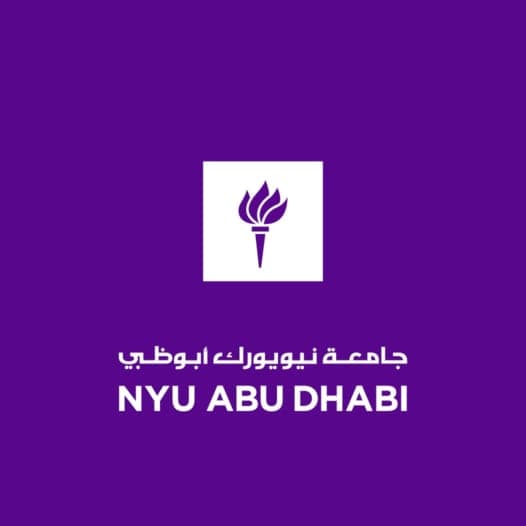 NYU Abu Dhabi
📍 Abu Dhabi,
UAE🇦🇪
🗣 English
💰 Need-based financial aid
🤓 2,000 Students
🌏 80% International
There is a lot of talk about NYUAD, but not enough from an alumni perspective. In this article we'll share our thoughts on how NYUAD has impacted our careers and adult lives, as well as a couple of practical tips on how to get the most out of your student experience.
Authors:
@ask607: PhD student in Synthetic Biology/Chemistry (Max Planck School Matter to Life) in Heidelberg, Germany. Majored in chemistry at NYUAD.

@veronicalee: Co-founder of Borderless, currently participating in the Start-Up Chile acceleration program in Santiago. Previously for 1.5 years worked as a Mechanical Engineer for a Tokyo-based startup. Majored in Mechanical Engineering at NYUAD.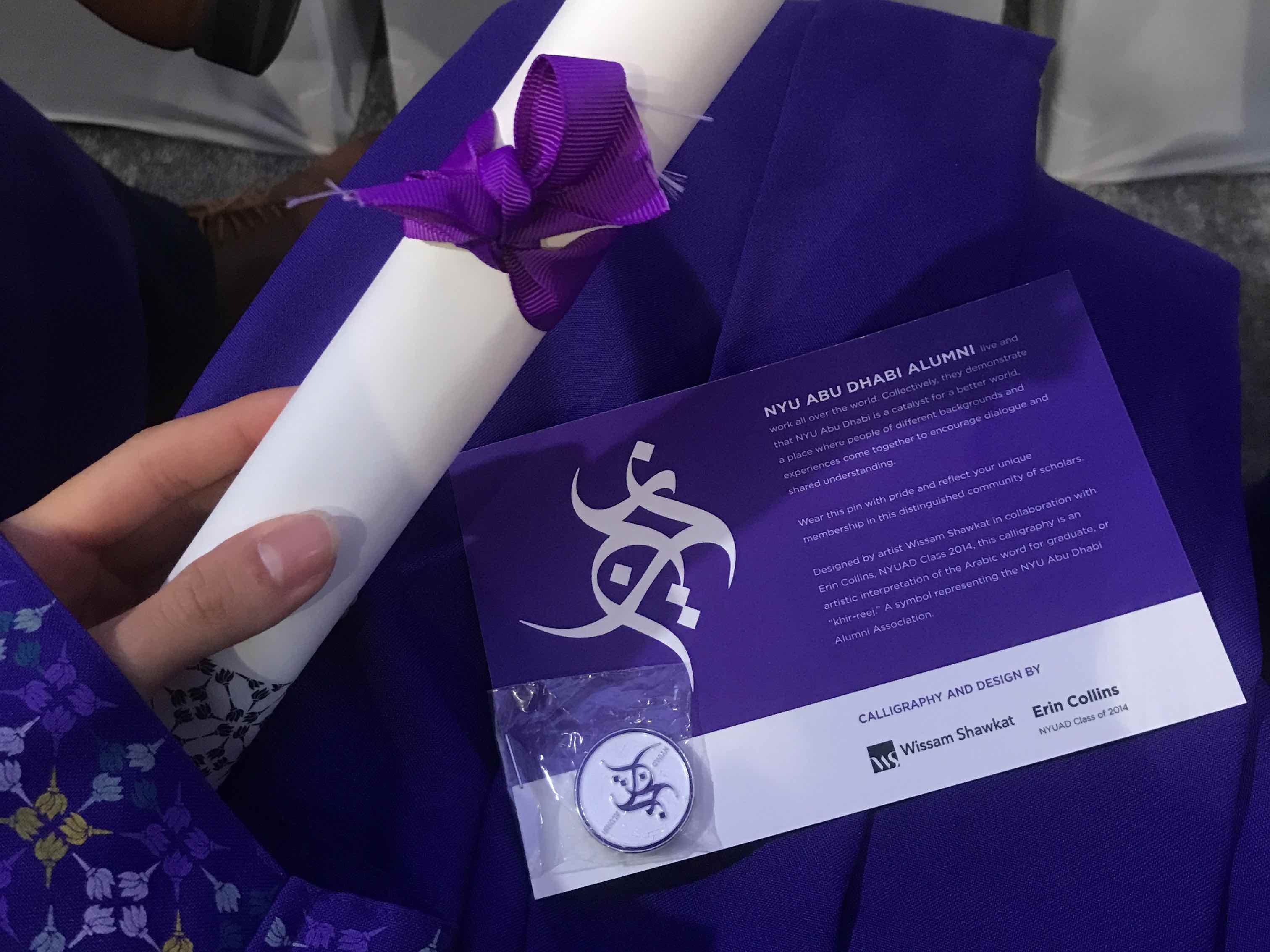 How did NYUAD help us launch our careers?
@ask607:
In my case it was not the NYUAD diploma itself that was important (in fact, it is almost unknown in Germany), but rather the acquired skills. I got a solid foundation in sciences, and the fact that I took Foundations of Science allowed me to apply to my Master's program. And of course, time management skills, interaction with professionals from different scientific areas, ability to explain one's point of view or a new concept to people who are not familiar with science or who work in another industry - all of this was nurtured through 4 years at NYUAD. Writing skills also helped me a lot - at first I really didn't enjoy writing essays and scientific reports, but after 4 years of practice and constant writing, I significantly improved my English and learned proper academic writing. This skill is undoubtedly useful in almost any field.
@veronicalee:
I agree that NYUAD is not much known around the world, and Japan almost never heard of it either. This makes sense, because the university is very new and the track record of graduates is only a few years old (when we graduated NYUAD was less than 10 years old). People know NYU, but as soon as you add "Abu Dhabi", there is an awkward silence. However, if you look for a job in the UAE, then our diploma opens many doors in this region!
In my case, the main thing that helped me in finding a job is various projects in which I participated on top of my studies. For Mechanical Engineers, especially in a startup, practical skills are valued much higher than theoretical knowledge, and NYUAD has provided a huge number of opportunities to develop them. I remember my evenings and weekends at the Engineering Design Studio, where I could practice 3D modeling and had unlimited access to a 3D printer.
It is also worth noting that NYUAD's network, although small, is really strong. Midway through my senior year I was recruited by NYUAD 2016 graduates who started their startup in Sweden. They needed a Mechanical Engineer, and I began helping them without a completed Bachelor degree (but with skills). This experience turned into a full year of contract-based work, which then was a huge asset in securing my next job in Tokyo.
What is the most important lesson we learned at NYUAD?
@ask607:
I think NYUAD helped me realize that many boundaries exist only in my head. After this experience I began noticing many more opportunities, trying more things, saying "yes it's worth a try" to what I would have otherwise said "no, I definitely won't succeed." No matter how trivial it may sound, it is better to try and fail than not try at all!
@veronicalee:
As cheesy as it sounds, NYUAD instilled in me the desire to constantly seek purpose in everything I do. Phrase "global leaders" is undoubtedly overused, but I really do believe that our graduates are changing the world for the better.
NYUAD also taught me to be flexible and open-minded. In four months of 2022 I changed 2 continents, 3 countries, 4 cities and 5 apartments with almost no stress (almost!). All this is due to that #nyuad_lifestyle, when we used to push through exams without sleeping for 2 days and a few hours later we were already on a plane to a new country.
Has NYUAD prepared us for the "real world"?
@ask607:
Honestly, my answer would be a no. At NYUAD a lot of things were very accessible (and free, at least to people on a scholarship), so I quickly got used to it. Of course I am not saying that I stopped appreciating them - on the contrary, everything was nearly perfect. I am aware that there were issues, but fortunately, they did not affect me or my close friends personally. For me the university was essentially like Hogwarts, where almost everything is possible, you just need to be very convincing!
Amazing and (mostly) supportive professors, ability to not worry about where to live or how to earn money for tuition, tickets back home and food, financial independence from parents, great job opportunities, all kinds of class trips, study abroad, J-terms and so much more - I don't know any other university with such opportunities. When I moved to Germany I had a big culture shock that half of the help and support that NYUAD provides is not there. Over time I got used to it, but I will always remember university years with great joy.
Even though university didn't prepare me for the "real world", I am very grateful for such an opportunity to study and grow without "adult problems". I also believe that the fact that I come from an ordinary family in Kazakhstan, where my parents could not afford to pay for my studies, already partially prepared me for "the real world" even prior to NYUAD.
@veronicalee:
Life on a tiny campus where upon arrival you have your bank account opened and then topped up with cash every semester is of course very far from the "real world". Therefore, I can't say that I was prepared for adulthood in practical terms - my financial habits were terrible, I didn't understand taxes, and I didn't know how to cook (still don't really know). At the same time, is it really a university's responsibility to teach this? I would argue that you won't learn until you actually start living on your own.
But I must admit that talking to students from other American universities who tell me how in addition to studying, they had to earn extra money and save, I get a little uncomfortable. In any case, I am grateful to NYUAD for the opportunity to spend all my time studying, developing my interests and building connections. I understand that it was a privilege that only a very small number of students have.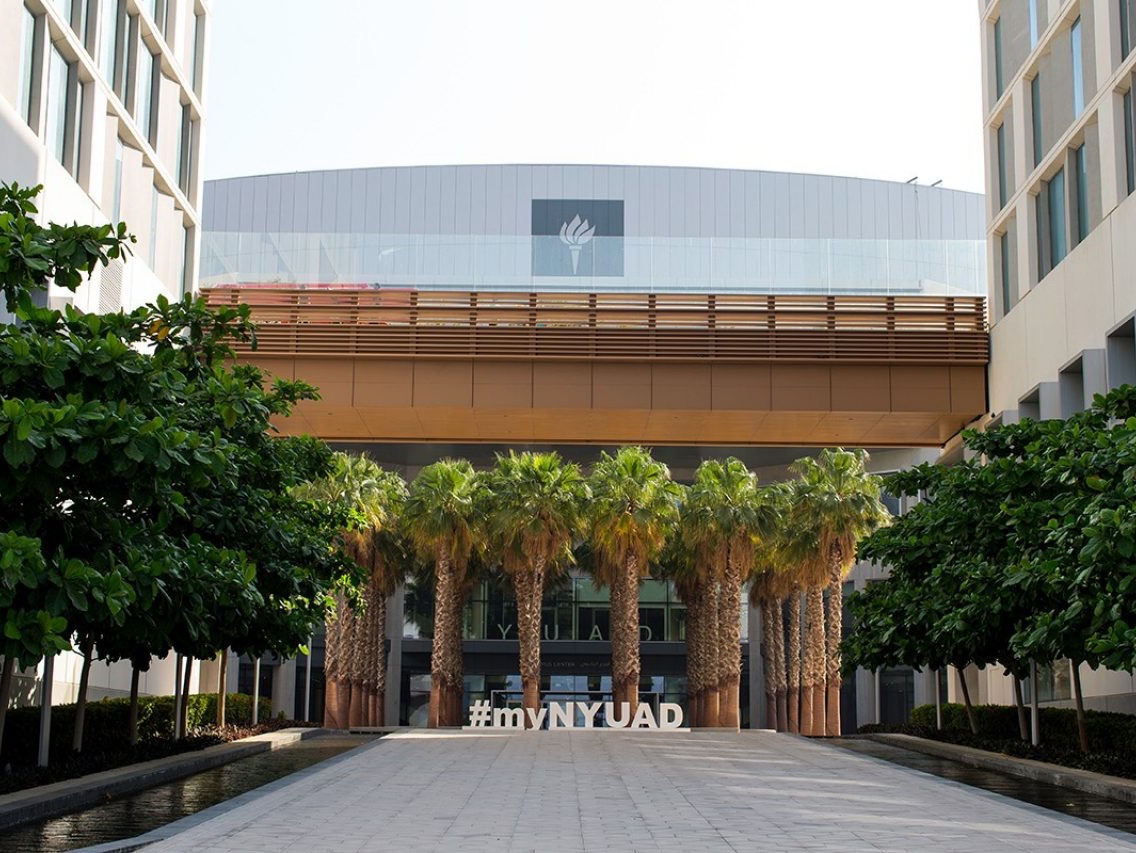 Was liberal arts education indeed so valuable?
@ask607:
For me personally it was a valuable experience in terms of overall development. The variety of classes and the opportunity to take not only sciences, but also arts or sports at the same time helped a lot in maintaining my mental health. When doing homework I could switch tasks easily.
I think that it's not about the value of "liberal arts education" as such, but about what exactly you can get from it, and what goals you pursue in the future. It will be especially useful for those who have not decided what exactly they want to do - there is an opportunity to try different things and see what they like and don't like.
@veronicalee:
While pursuing a path of a Mechanical Engineer, I sometimes felt that instead of some history classes I would rather dive deeper into physics and programming. Almost all successful engineers in my company in Japan studied narrow fields during their Bachelor's and Master's degrees. They became real experts in it, for which I deeply respect them.
But I ended up becoming an entrepreneur, and the challenge for any entrepreneur is integrating all her knowledge into solving one problem. Right now I highly appreciate the liberal arts approach which allows me to analyze problems from all sides and instantly switch from technical tasks to thinking about company values.
What advice would we give to a senior student?
@ask607:
You need to start planning your career as early as possible - maybe not in freshman year yet, but as soon as such an opportunity arises. Waiting and procrastinating until the last moment is a bad idea, especially considering that at the end of senior year there are always lots of deadlines and events. You would want to spend more time with friends while you can.
Explore your options and opportunities in advance, make lists of necessary documents, important dates, requirements from universities and companies you are interested in. You will be very grateful for doing so when you suddenly realize that graduation is already in a few days and you are about to leave campus.
Make a bucket list of everything that you wanted to do in the UAE, but for some reason did not have time for: what would you like to see, what food to eat, where to walk, what to buy. Make sure to take a lot of photos. Plan as many meetings with friends as possible - unless you stay in the same city, it is unlikely that you will be able to see them so often. You will be busy with work, family, children, responsibilities - finding time and buying a plane ticket will not be as easy as it seems at first glance.
@veronicalee:
First, start planning your career as early as possible and also have a few backup options. Many of us have bad passports and may simply be denied a visa (I received an offer from Apple Shanghai, but could not get a work visa to China). I also advise you to explore your industry and career prospects in the UAE, since legally it is quite easy to stay there with decent salaries in most places.
Next, I am sure you already know this, but value your time with friends. If you're going to a graduate school after NYUAD, you'll likely find some kind of inner circle of friends. But in my case, I moved to Tokyo without knowing Japanese, where I knew less than 5 people in the whole country. The contrast between that and university where your friends were on every corner was insane, not in a good way. Therefore, strengthen your friendships to the maximum and maintain them throughout your life.
---
---